I got such great responses to some of the fun little games that I created for Jen's shower last weekend, that I thought I'd post the actual jpg design files so that they're easy to see/read! I have also designed more bridal shower games which can be found
here
.
I will be happy to customize one or both of the designs/invitation for you! To get more info on this, or to find out pricing, email me at
[email protected]
We all know that the most boring part of a shower can be when the bride-to-be opens all of her gifts. Sure, it's fun when she opens yours, but it's also not so great if you got her a spice rack and she's already opened three, or, if the shower is big enough that opening gifts takes
forever
. So, to remedy this issue and keep our guests entertained, I created some little games for them to do while Jen opened her gifts. We had the junior bridesmaids go around and hand one of each out to everyone, and the ladies were able to work on them at their leisure while watching Jen open her presents!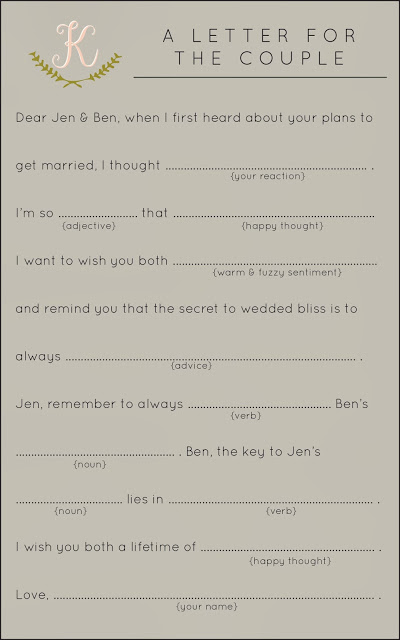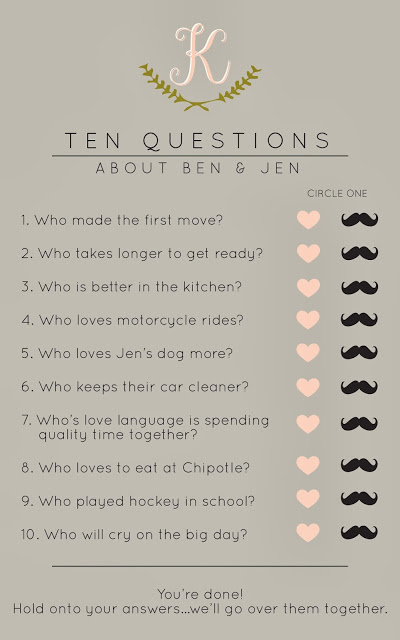 And a few more I created but we didn't actually use:
I printed these out on card stock and cut them down to be about half-sheet size. They were a fun little way for guests to stay busy! We simply collected the mad lib for Ben & Jen to read later, and we revealed the answers to the 10 Questions game by allowing Ben & Jen to answer each question in front of everyone. It was fun to see what they agreed on and didn't see eye-to-eye on!
Oh, and here are the invitations I designed for Jen's shower (changed some of the info on them though!)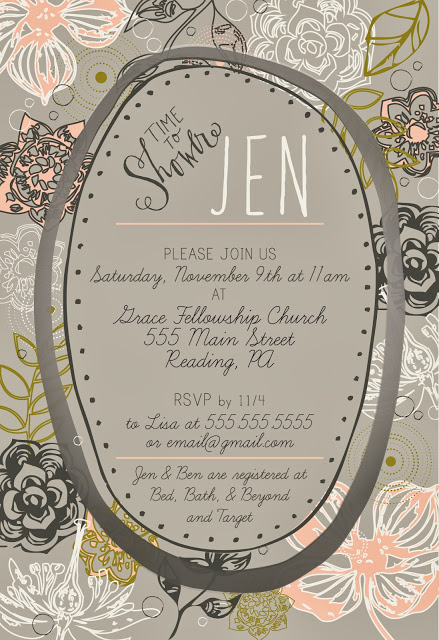 *I did get the concept for the games from a Pinterest post, but all designs are my work.