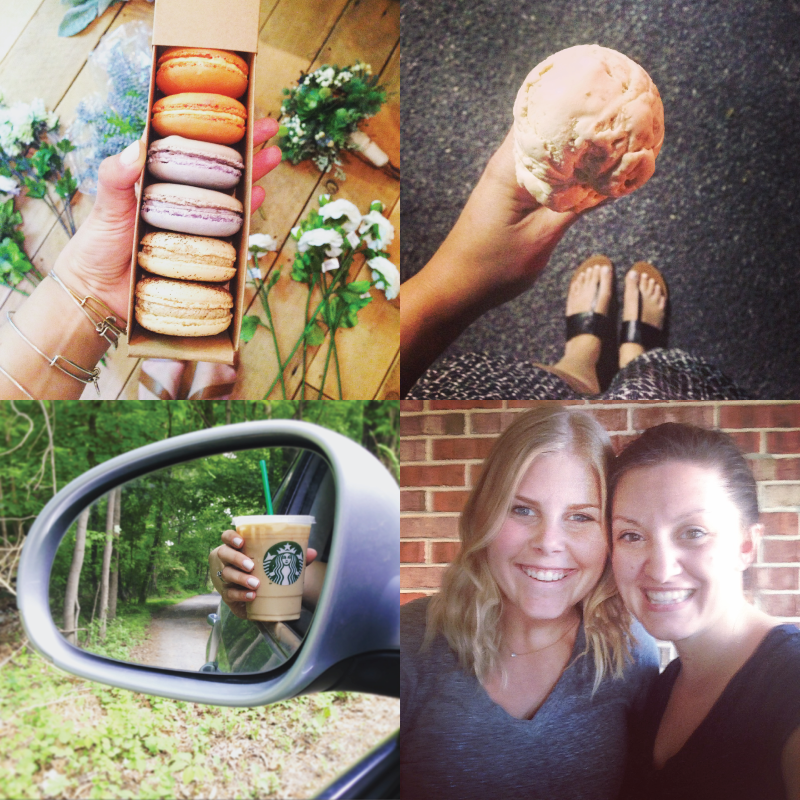 Hey friends! Hope you're doing well!
Here's what you might have missed this week on Heavens to Betsy:
HAPPENINGS:
+ I had my first macaroon on Thursday...these are just. so. pretty! (and delicious!)
+ If you follow me on
Instagram
, then you have probably seen me post countless pictures of ice cream...it's my favorite sweet treat!
+ With temps in the 80-90º range here in PA lately, it's been the perfect weather for driving with the windows down and grabbing iced caramel macchiatos.
+ I got to grab coffee with Martha Kate of
Seasons with the Strattons
on Saturday...she happened to be in town for a game of her husband's and posted a picture of our Minor League Baseball stadium on Facebook, and I commented and was like "you're in my hometown!", so we met up! Now I'm hoping that baseball brings them back to Reading soon!
IN CASE YOU MISSED IT:
+ AJ took over the blog on Thursday for
The Guys Behind the Blog
!
+ If you have curly hair, then check out my
5 tips for caring for your curls this summer
!
+ I started Monday off with a
grateful heart
.
CHECK OUT THESE POSTS:
+ A big AMEN! to Madison's
advice for finances
...I couldn't agree more with each of her tips!
+ Have you seen Ember Grey's new project,
Twelve Months of Bliss
?
+ These
popsicles
by Stephanie look amazing!