Step 1: Play a family game of Monopoly
Step 2: Make a fire & read on the couch
(that's my bro & his girlfriend
Natalie
...they came home from
school
for the weekend and got snowed in.)
Step 3: Give in and go for a walk. Storm Trooper helmet optional.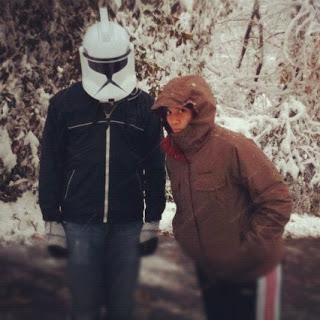 Step 4: Decide you can overcome this storm no matter what.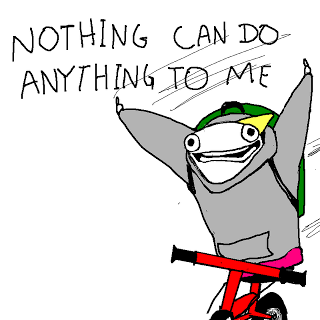 I apologize in advance if I'm scarce around these parts this week. We still don't have electricity (which unfortunately, means no running water) here.
While I do love sleeping under a pile of blankets, I don't particularly love doing it out of necessity.
Oh, and HAPPY HALLOWEEN!
(If you find yourself with extra candy, feel free to send it my way. Really, I won't mind.)