What's the best way to warm up a chilly, snowy day, you ask? Why, gettin' crafty, I say!
I'm in the process of redecorating my room and today, I crafted a little paper flower bouquet to adorn my dresser.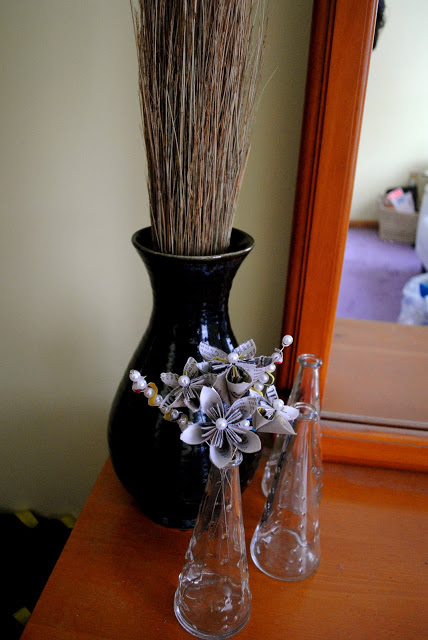 You can check out the instructions for these (easy, but somewhat time-consuming) paper flowers
here
. I used newspaper to make them, but they'd look great in any lightweight paper!