The peanut butter and nutella cupcakes last night were a hit. So much so, that I wanted to make more. But this time, I decided to stick to the Pioneer Woman's original recipe for
Yellow Cupcakes with Sticky Chocolate Icing
. Man, oh man, are these things good. Sinful, actually. I'm so glad I have a houseful of hungry college kids who don't mind testing out my treats.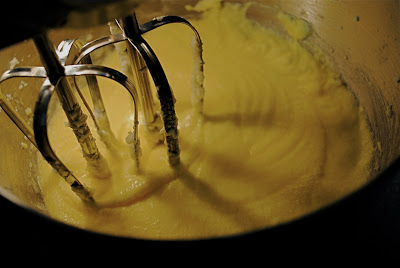 See that? Nothin' but eggs, sugar, and butter. And oh-so-good.
This icing is schweet.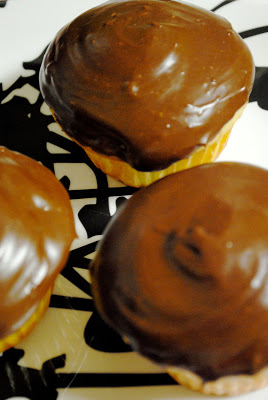 And kinda shiny.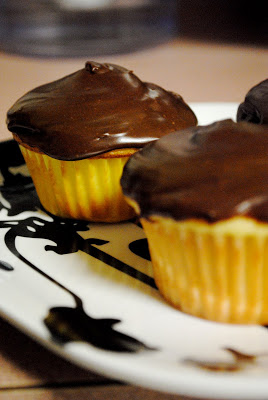 And very yummy.
If you haven't met
The Pioneer Woman
yet, I suggest you go do that now. But give yourself a little bit of time, cause there's just so much to get lost in.