I stumbled upon a cute little blog today that runs a creativity project on a weekly basis called
The Sunday Creative
. This week's prompt is "Naked". I think this is a really cool idea, and I not only love taking pictures, but sharing them with others, so I thought I'd join in this week. When I first read the prompt, this photo came to mind: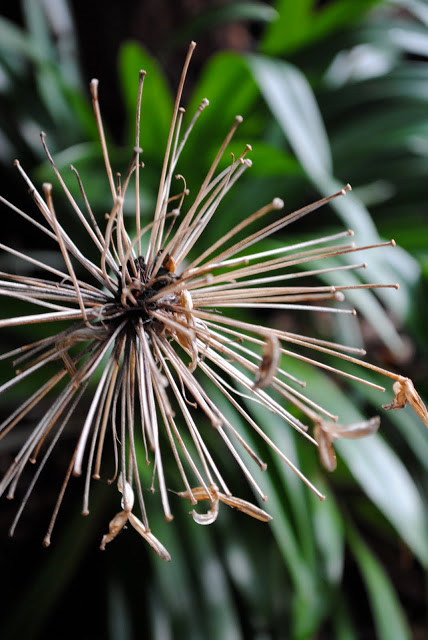 Besides being one of my favorite still life photos from Africa, it is also makes me think. I find a lot of beauty in it, but at the same time, it is a portrait of something that is dying and naked as winter approaches. I like to imagine the petals and leaves that were once attached to this spindly skeleton that made it a gorgeous flower.
So, if you're reading this, check out
The Sunday Creative
and get your creative juices flowing!