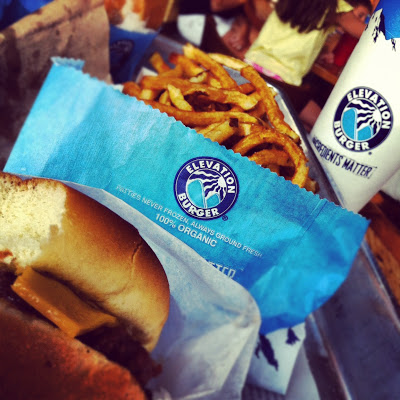 Last week, AJ & I resumed burger night (we had taken a hiatus because of me being away and having VBS at church).
And we resumed with....
Elevation Burger brags all-organic ingredients, and it was really good!
While it didn't quite get the top rating from us yet (oh yes, we have a scoring system and everything), I would definitely go again!
We're still on the hunt for the best burger around.
(and we're open to suggestions)