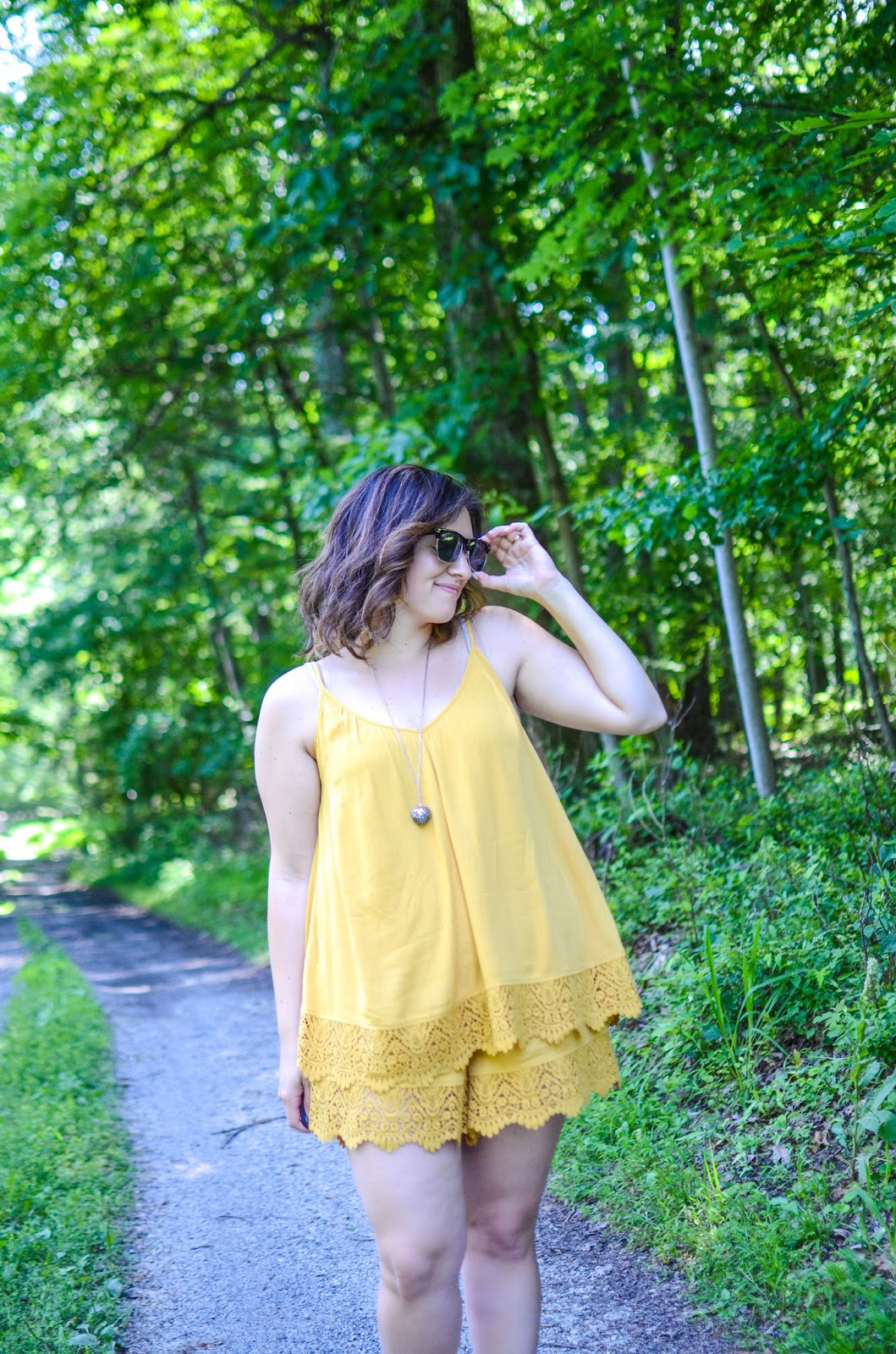 Back in April, AJ's mom offered to take me shopping for some clothing for our honeymoon as an early birthday present. Her theory (and one that I totally love), was that it's just fun to have some new clothing when you go on a trip, so we set out on a few little shopping excursions to find some "resort clothing" for me that is fit for a week on an island!
We hit some of the usual spots, like Old Navy, and then, a few weeks ago, we headed to Lancaster to grab some other pieces before all of the summer stuff is replaced by fall clothing. Despite trying time and again, I haven't found a romper I liked until now. I think it's mostly because my hips are on the wide side and most rompers aren't made for that...if I find something that fits my bottom half, it's huge on top. But when we found this one, I knew I had to try it on!
This piece restored my faith in rompers (to be totally honest, I'm not sure how much faith I had to begin with....but let's just go with it). It's pretty, a great color, and unique...I don't think I've seen one that's so swingy before! And because of that swingy-ness, it's so comfortable.
And apparently, it makes me look like a dancer. The day I took these photos, my best friend and I went to get manicures, and halfway through mine, the lady doing my nails looked at me and said "You're a dancer?" (which, I think is a strange, rather matter-of-fact way to ask someone that sort of question) I replied "Nope, not really" (I figured I couldn't exactly count the year of ballet I did as a 4 year old...), and she went on to tell me that my outfit, hair, and makeup made me look like a dancer. I'm going to blame it on the outfit, because I wear my hair and makeup like this almost daily and I've never had anyone tell me that I look like a dancer before.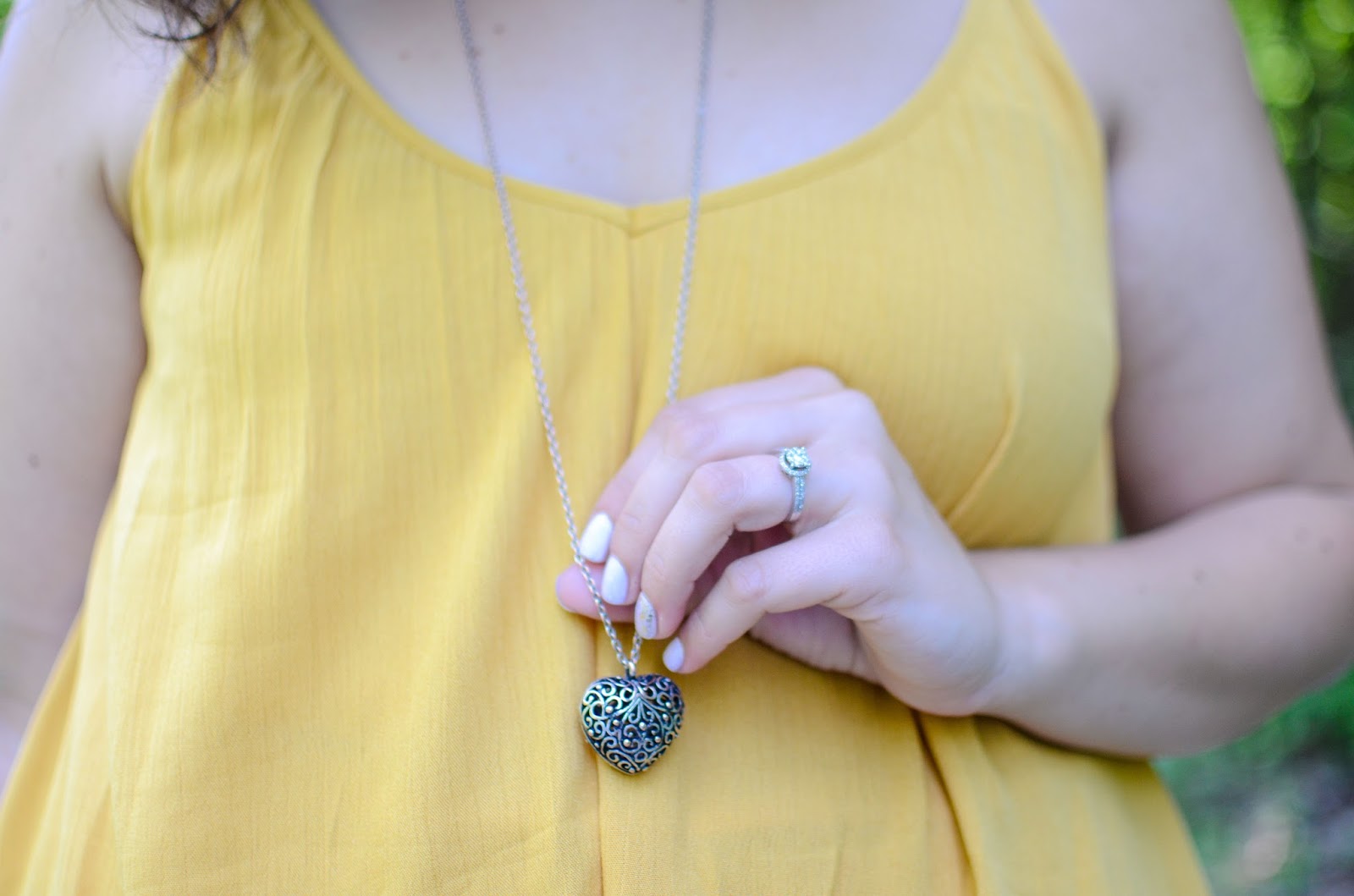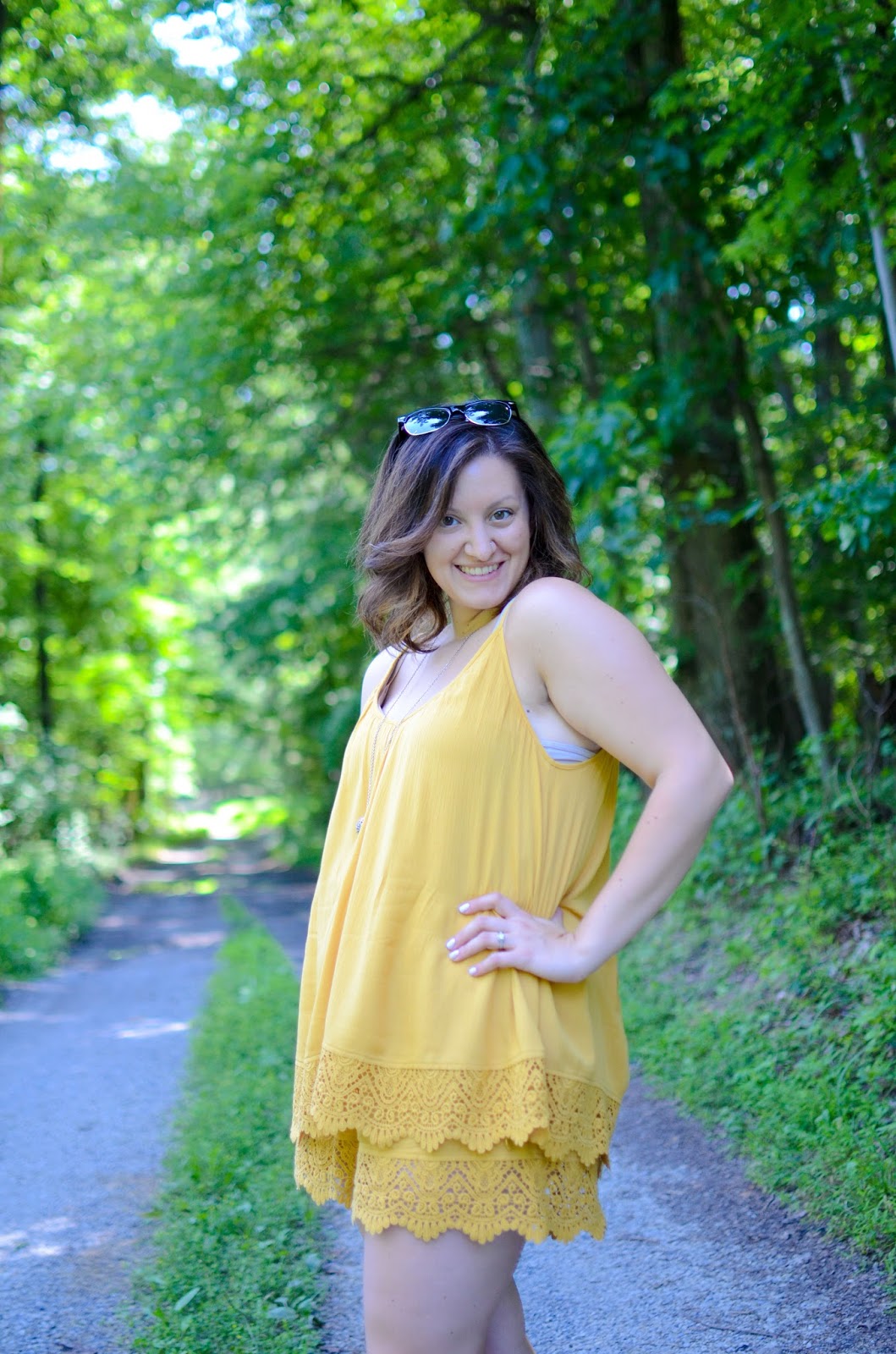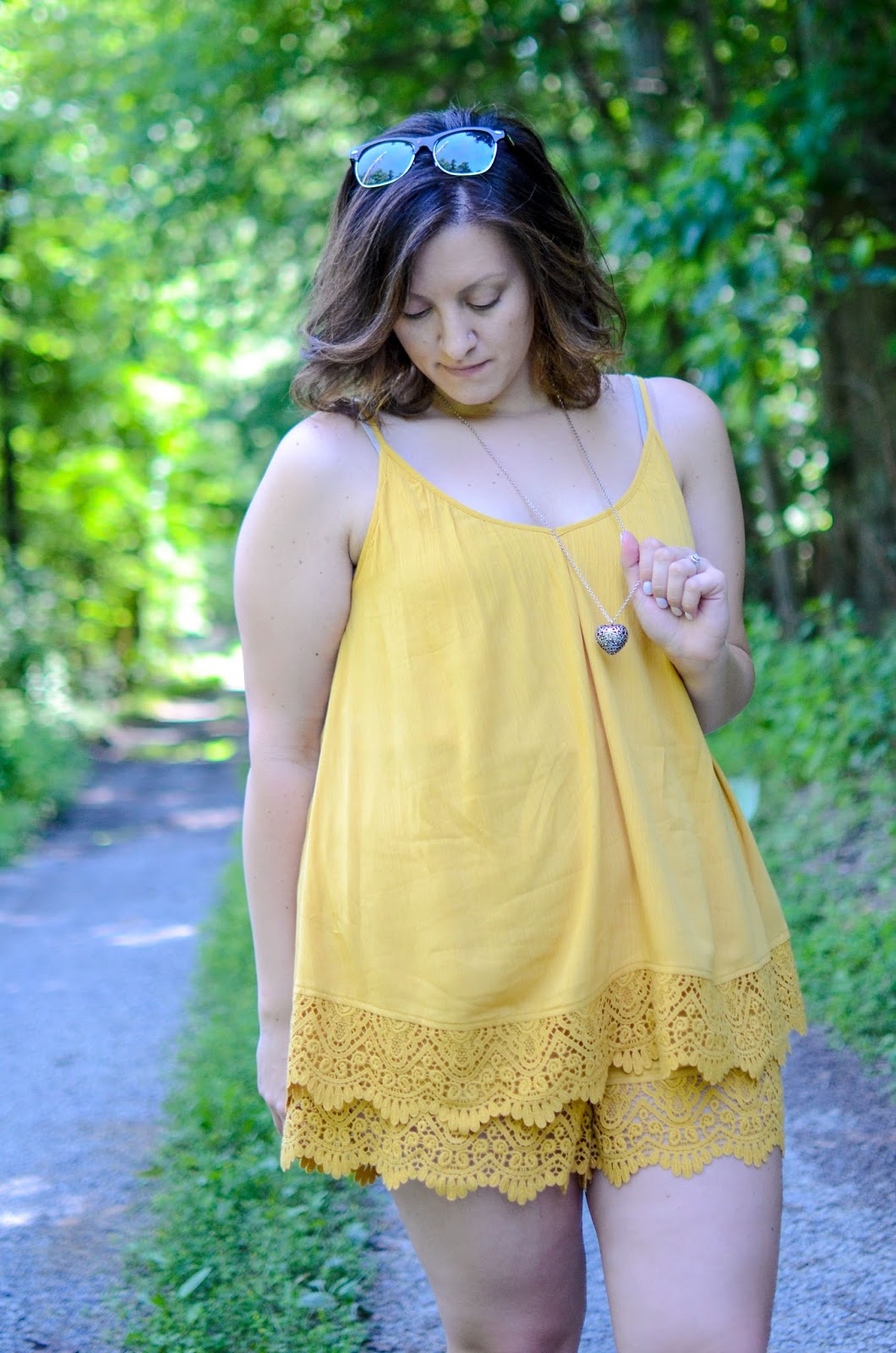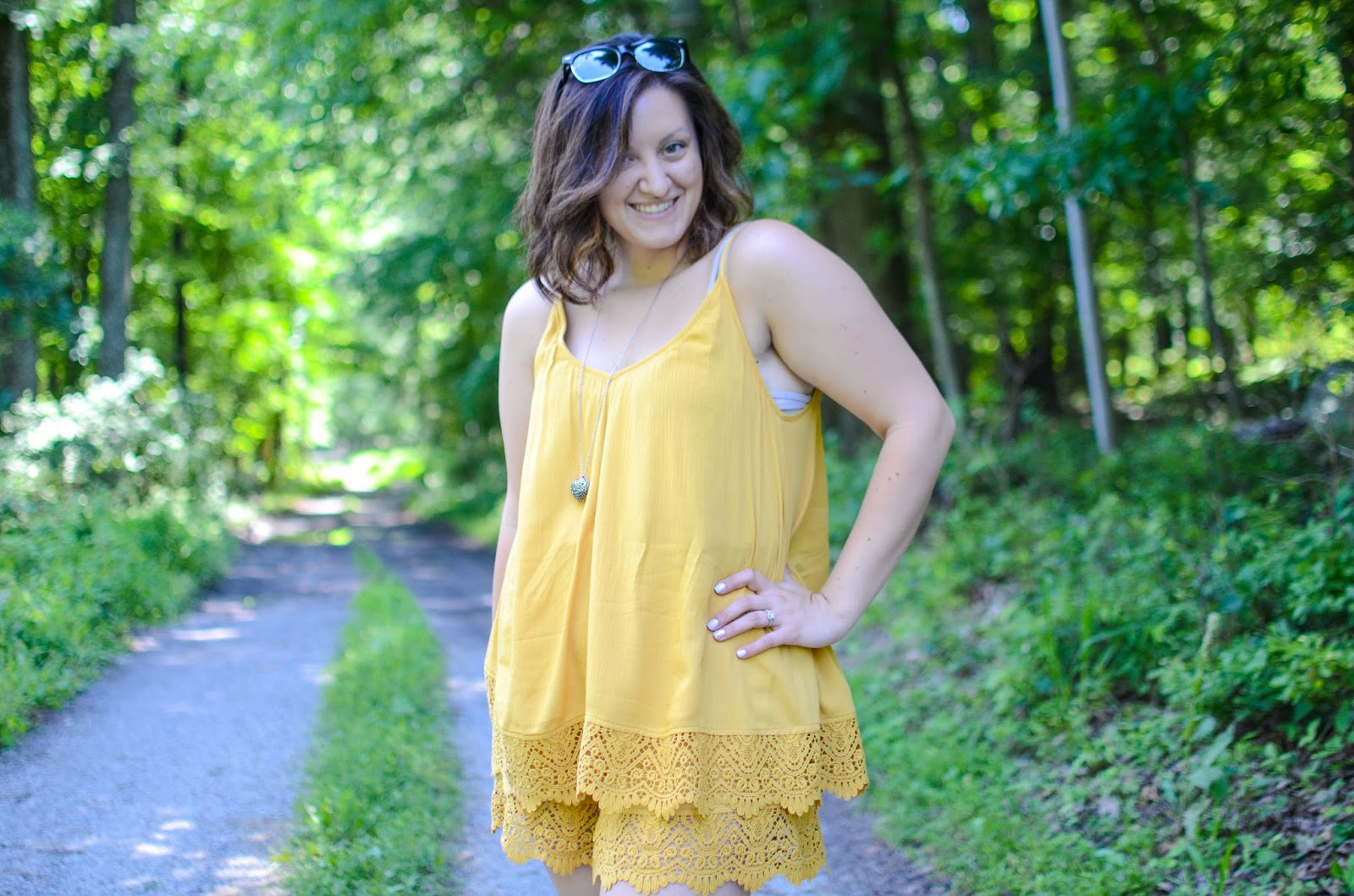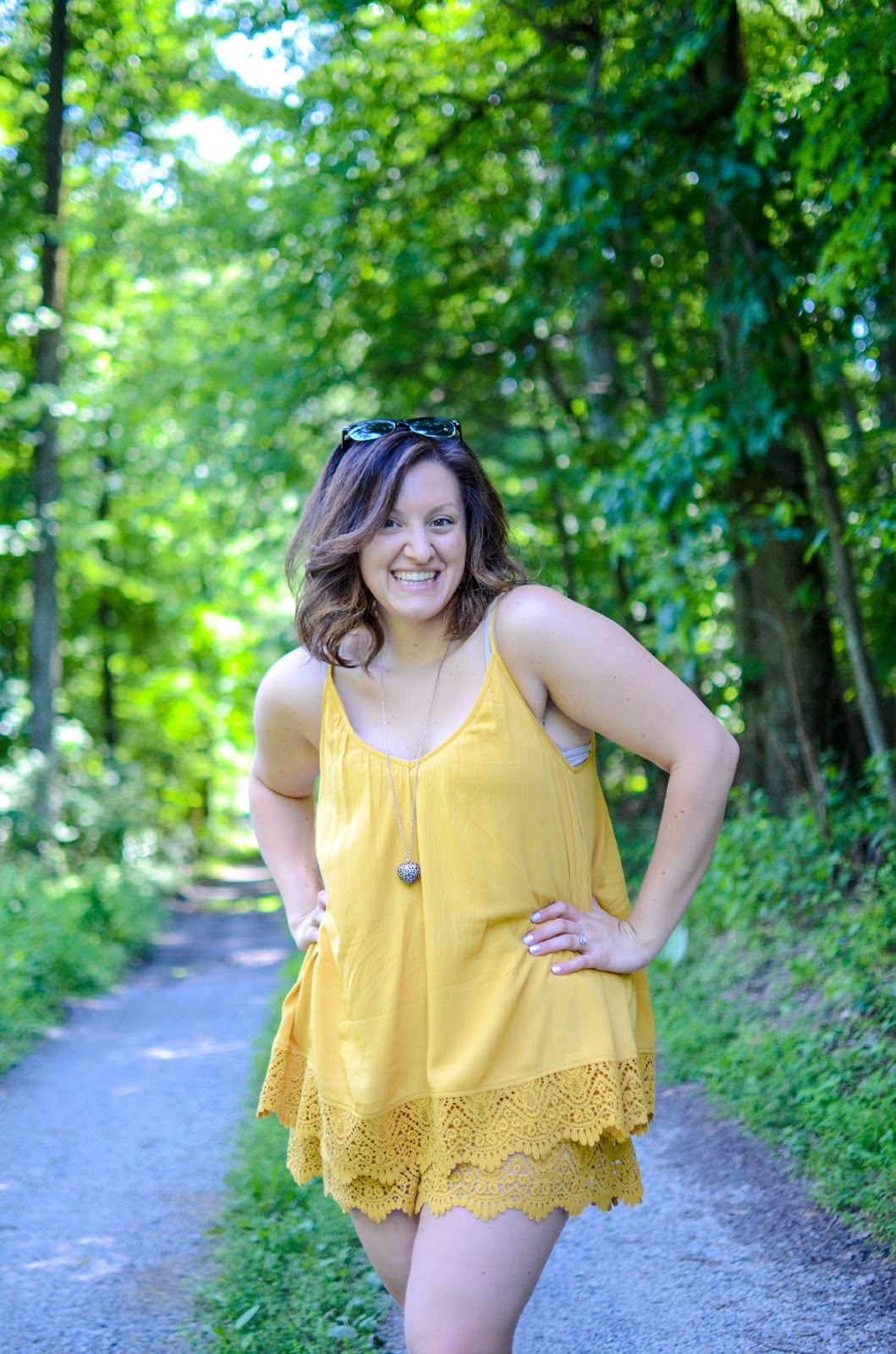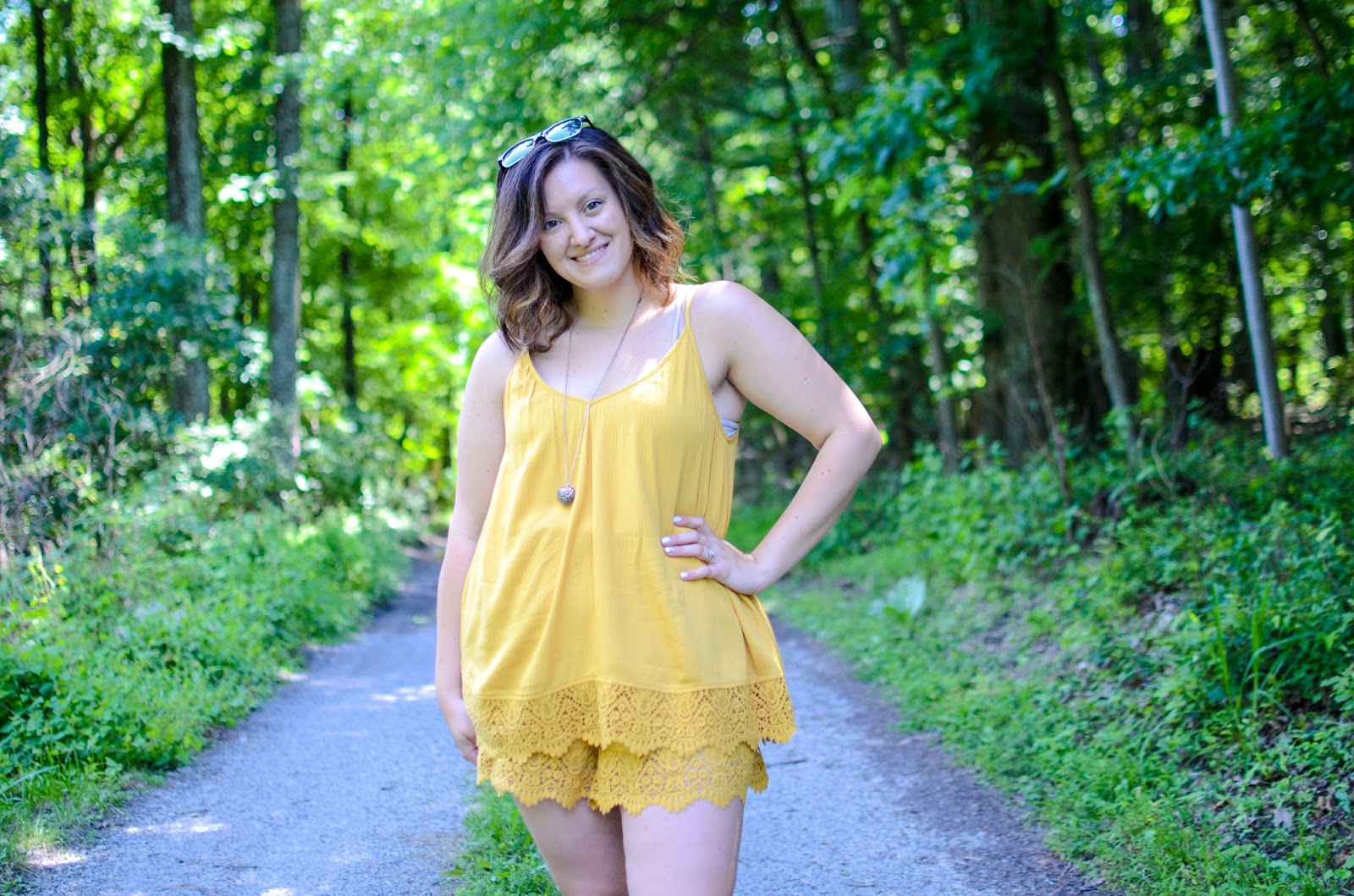 OUTFIT DETAILS //
Romper: H&M
Necklace: Target
Sunglasses: Target