This is a first...an outfit post!
As I was heading to lunch today, I thought I'd stop and take a few photos of my outfit because:
a) I desperately need some new pictures of myself
b) I particularly liked my outfit today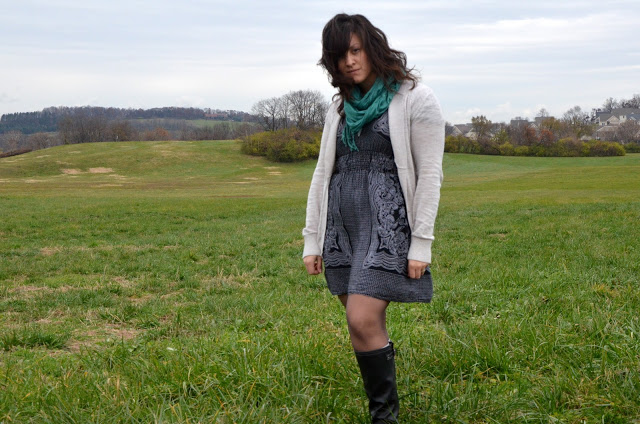 And I guess I should tell you what I'm wearing..cause that's what you do in an outfit post, right?

Sweater: Target
Dress: Ross
Tights: I couldn't even tell you. I might have stolen them from my mom.
Boots: Target
Socks: Target
Scarf: Oxford, England ('twas a gift from a friend!)

So clearly, I shop at Target.