I've been such a terrible blogger lately! Honestly, when AJ moved to Boston, I expected to have a ton of free time to fill, but as it turns out, each of the past few months have proven busier than the last. November was packed with Jen's shower, my dad's surprise 50th birthday party, a trip to Boston, and a bunch of stuff going on at church.
But I've been wanting to introduce our new little family member here on the blog....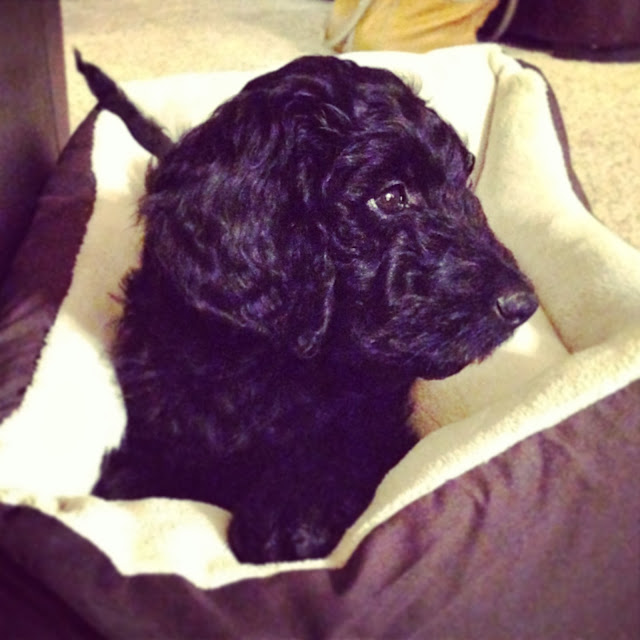 Ollie is our new Goldendoodle puppy. He's 10 weeks old today, and he's so sweet and playful and cuddly! He's also a little naughty, chewing everything (including us!), as puppies do. It's so fun to have a dog in the house again, though Rexi and the other cats aren't quite sure what to do with him yet. He just wants to be their friend and they aren't really having it.