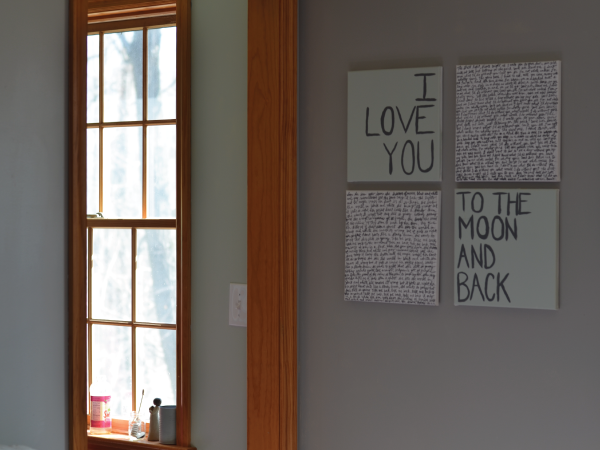 When I repainted my room about two months ago, I decided to go slow with the redecorating process, especially in terms of wall art. I just wasn't sure what I wanted. I looked around and found a few things I liked, but nothing I wanted to spend the money on. So finally, I decided to create something for one of my walls that would be what I wanted and would also be special.
I love the look of script on canvas, and had seen a few ideas on pinterest, but then of course, choosing
what
to put on it was the biggest challenge. I wanted something that was unique but not corny. I thought about song lyrics and Bible verses and sayings, and then finally, had the idea to use some of
AJ's lyrics
. (By the way, check out
his website
and listen to some of his stuff!)
So I painted two of the canvasses with lyrics, just repeating the songs until the canvas was full. Then, the second challenge came. I couldn't figure out what to do with the other two. I originally painted this water-colory design with the mint hue that's on my walls and the mustard that I've accented with, but it was just to bold a contrast alongside the lyrics. I wanted something that was subtle in it's color but stood out, yet still complemented the lyric canvasses. And so I chose to split the phrase "I love you to the moon and back" onto the two.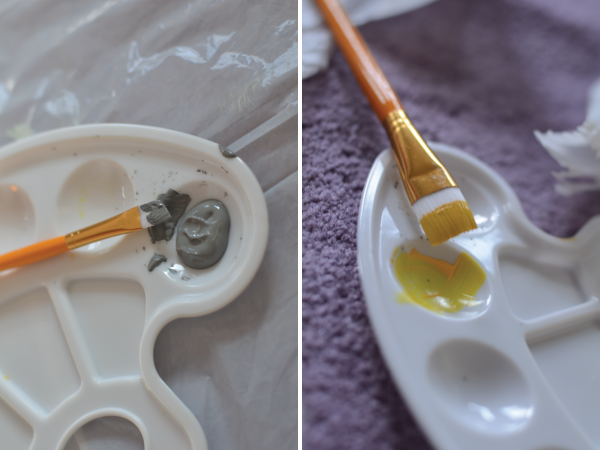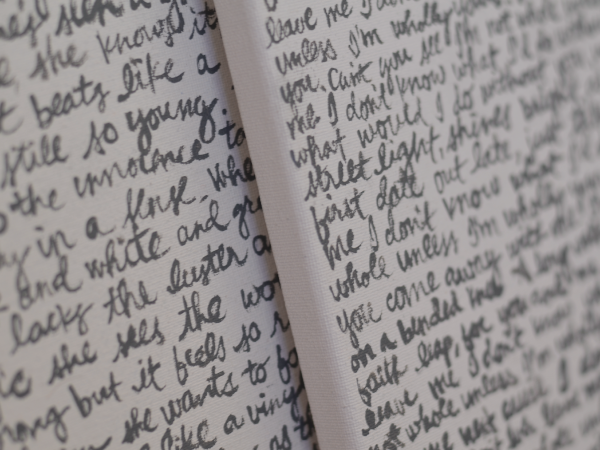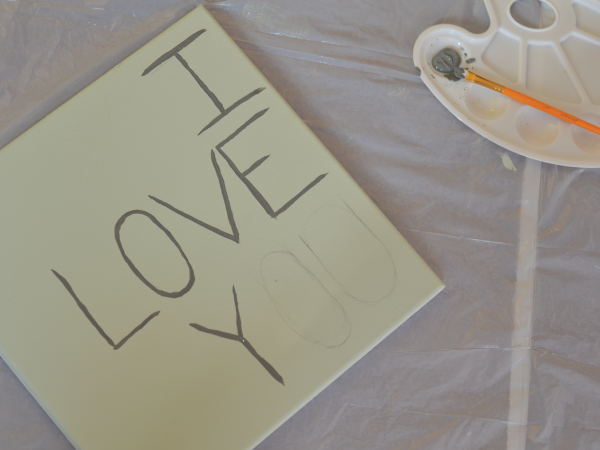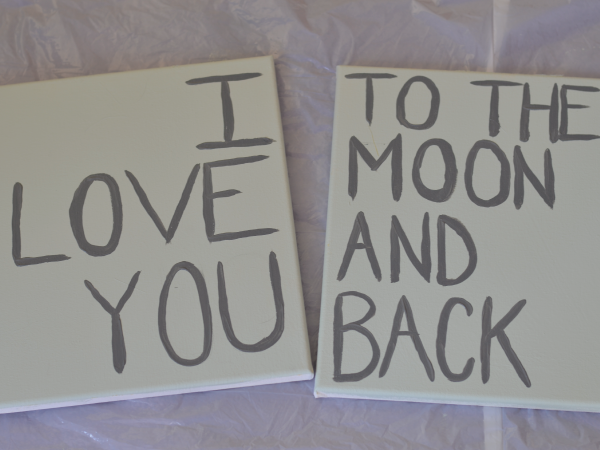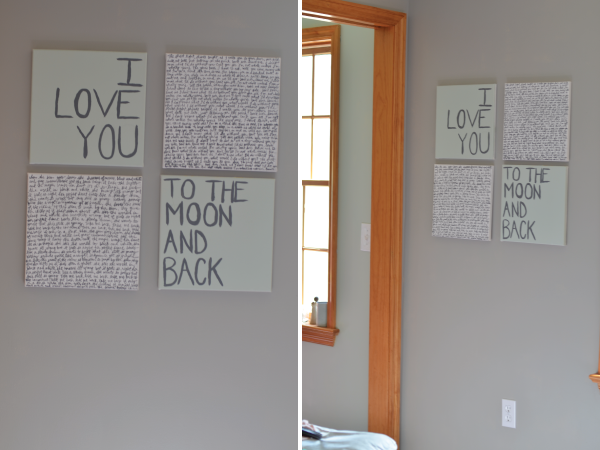 I'm really happy with the way they turned out! They're a fun piece of wall art that I created and they're both special and sentimental! I love the way they fill the space on my wall.