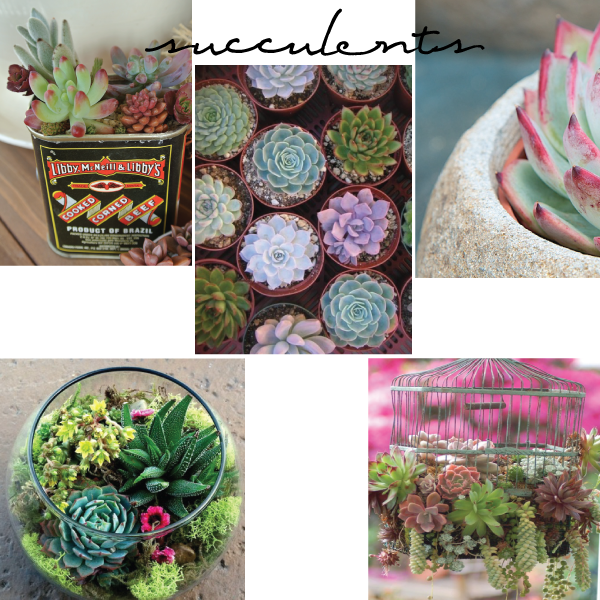 I have quite the project list for this summer. Painting, sewing, framing, creating a headboard. But one of the things thats the easiest to accomplish (and maybe one of the little things that I'm most excited about) is creating a succulent garden! I've been drooling over some of the succulent arrangements I've been seeing on pinterest, in magazines, and elsewhere.
My mom taught me to appreciate having green in any room...she always says that having a plant brings life to a room. And so, in every room I've lived in, I've had plants. Ever since
painting and redecorating
back in January, I've had a lack of green in my room. Except for one vine-y plant on a windowsill, I've got nothin. And I've decided that a succulent garden would be perfect.
What do you think....succulents...love them or hate them or just indifferent?