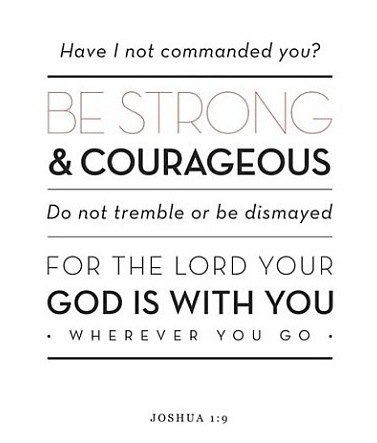 Last week was our VBS at church. I had the absolute privilege of teaching "Life Application" (where we take the night's Bible story and teach it and make it connect to a kid's life) to 5 year olds and Kindergarteners. Over the four days, we had about 1,100 kids on our campus. So, let me say again, what a privilege.
Our theme verse for the week was "Trust God from the bottom of your heart; don't try to figure out everything on your own. Listen for God's voice in everything you do, everywhere you go; He's the one who will keep you on track." And watching little minds try to memorize that over the course of the week was darling. But getting to take that verse, and the stories of Samson, Gideon, Ruth, and Jonah, and teach those little ones to trust in God, be a good friend, make wise choices, and focus on God was the best part of the week.
My family has been dealing with some big stuff over the past two months. My dad was recently diagnosed with cancer and it's been a hard road, full of emotional ups and downs, questions, and more tears and prayer than I can even describe. We're fortunate. Fortunate to be able to go to the best doctors at the University of Pennsylvania, fortunate to have a strong support system of family and friends and a wonderful church body, and fortunate to believe in a God who is the same yesterday, today, and forever.
But things like this verse in Joshua, and watching God move in the hearts of over a thousand kids, are a constant reminder of His provision and sovereignty. And I continuously realize what a privilege it is to get to worship and serve Him.
My dad starts treatment tomorrow. He'll be taking a pill that is a type of targeted treatment for his specific cancer. And the farther into this journey we get, the more I realize that there's nothing I can do but pray. I believe in a God who healed the sick countless times. And I believe in a God who still does just that.