When it comes to my closet, I fall a little bit in love with every season right at the beginning. My favorite season is truly fall, but at the start of every change of weather, I get a little excited about the fashion of the season.
Currently, spring and summer are doing that dance where they keep switching who is leading. One day, it's 80, the next, 60 and rainy. Let's be real, it's kind of annoying. Especially when there's so many cute summer outfits to be had! So c'mon weather, cooperate.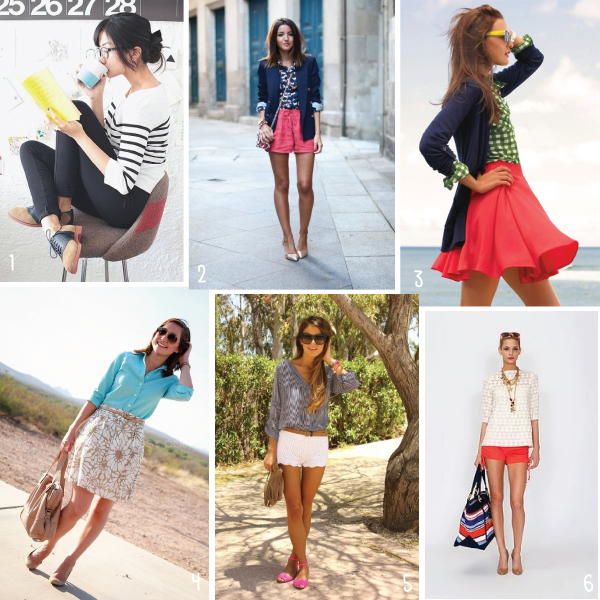 Ok, so summer style. Breezy, casual, effortless. Goodness I love this season.
This year, I'm really excited about the bright shorts and skirts, the touches of lace, the bright sandals, the pattern and color mixing, and, as with any season, the layering. Layering is literally one of my favorite style moves. Honestly, I usually feel sort of naked if I don't have more than one layer on. Layers can take your wardrobe from season to season and can dress up or dress down an outfit.
I'm working on being a little bit more adventurous with my wardrobe choices. And I think summer is the perfect season in which to do that.
What are you loving for summer?