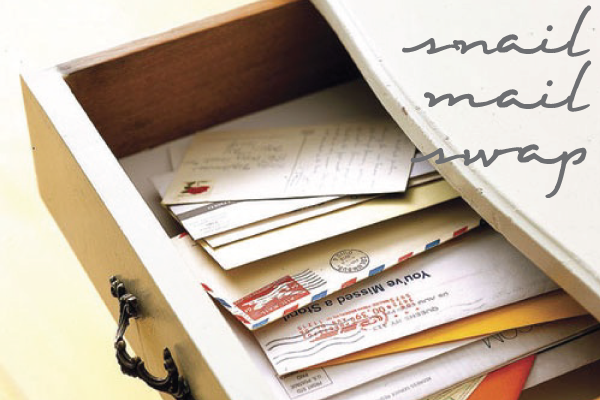 One of my favorite things in the world is snail mail. I love shopping for stationary (it's seriously one of my favorite aisles in Target), writing letters (one of the perks of being in a long-distance relationship and having college friends all over the country), and of course, getting letters! (I mean,
who doesn't
??)
I also truly believe that receiving a hand-written letter really does say a lot. I know that it makes me feel really special when I get a letter written just for me, and I love pinning notes from friends to my board above my desk and rereading them later. Plus, letter writing takes time and intentionality, and I firmly believe it's a good practice to get into.
So, in the spirit this being the most wonderful season of the year and the fact that letter-writing is just plain old fun, I'd like to invite you to participate in the first ever HTB Snail Mail Swap!
Here's how to participate:
1. Fill out the form below by October 6th
2. I'll take everyone's addresses and match them up with someone else
3. You'll get an email with the address of your swap buddy
4. Send your buddy a letter (or little package...whatever you want!)
This is supposed to be fun...no pressure! I'd love to have as many participants as possible, so just join and don't over think it!