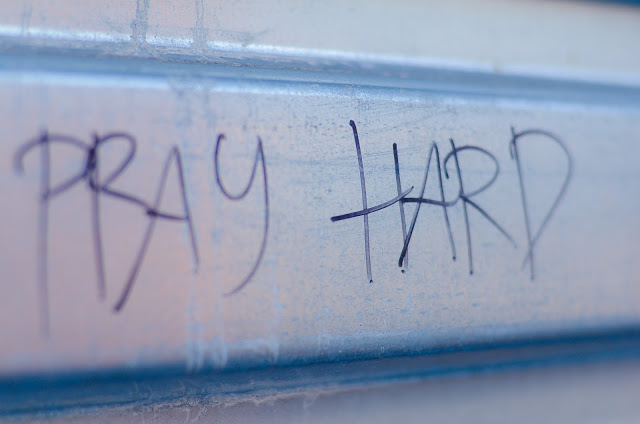 Today was my first day of student teaching. I'll be spending this semester in a 3rd grade classroom and already I feel like I've learned a ton.
In light of my new "job", I started a new devotional plan this morning, and this morning's devotion talked about prayer and thankfulness.
What if we just became the kind of women who not only read God's Word and are changed by it, but who are known by our grateful, gracious, thanks-filled hearts throughout the year?
...
Prayer is meant to change us. And when our prayers are focused on Him, we will most certainly be transformed.
Wow. After reading that, as I ran my straightener through my hair (God doesn't mind multi-tasking, right?), I just prayed His name over and over. And you know what? It set the entire tone for my day. It was great.
Going into a brand new environment, especially one where I'm completely the underdog and a future job could be on the line if I perform well is pretty intimidating. And to top it off, this morning, there was a stabbing at one of the middle schools in my district. The students involved were ok, treated for injuries, and will recover fully, but it created a whirlwind of a first day. Our building, a few miles from where the incident took place, was abuzz with wondering if we'd be in lockdown or sent home early, and with trying to keep things under wraps so the kids wouldn't hear anything.
And if I learned anything this morning, it was to pray. Pray hard.
Sure, I'm in a public school. I can't talk about my faith and I have to be careful about what I say to students. But I can pray God's name each morning, and cover that building in prayer as I walk to my classroom, and silently pray peace and safety over others when incidents like the one that happened today take place.
Because as Christians, we're often in situations where we can't proclaim God's name aloud, but, as my devotion put it this morning,
do you know that it is your job to glorify God? We are created specifically to bring Him glory - to reflect Him. That's why He made us.
Humbling, huh?