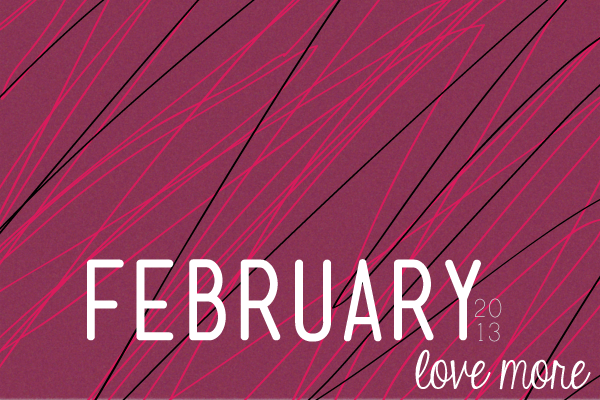 Back in
January
, I decided to do a year-long project in which I challenged myself to set monthly goals rather than one big resolution that I knew I wasn't going to keep.
For the first month, my goal was simply to set smaller, more attainable goals. And you know what? I think it worked. I've gotten into the habit of being realistic with goal setting and helping myself succeed because of it.
For February, my resolution, or goal, is to love more. Love people, love places, love situations. I don't know about you, but for me, it's especially easy to get pessimistic and whiney during winter. It's cold, I mostly want to be curled up under a blanket, and I get lazy. It's definitely easy for the weather to make me a little more irritable or grumpy, and I have to work a little bit harder to be cheerful all the time. And I've noticed this about others too, and frankly, when I hear others complain and be negative, it just makes me
tired
. And reminds me that I need to check my attitude as well.
So for this month, I'm making a goal to be a more loving person. To find good in every person and every situation. To be a more gentle and genuine person, and to not get so caught up in my crazy schedule that I don't have time for others.