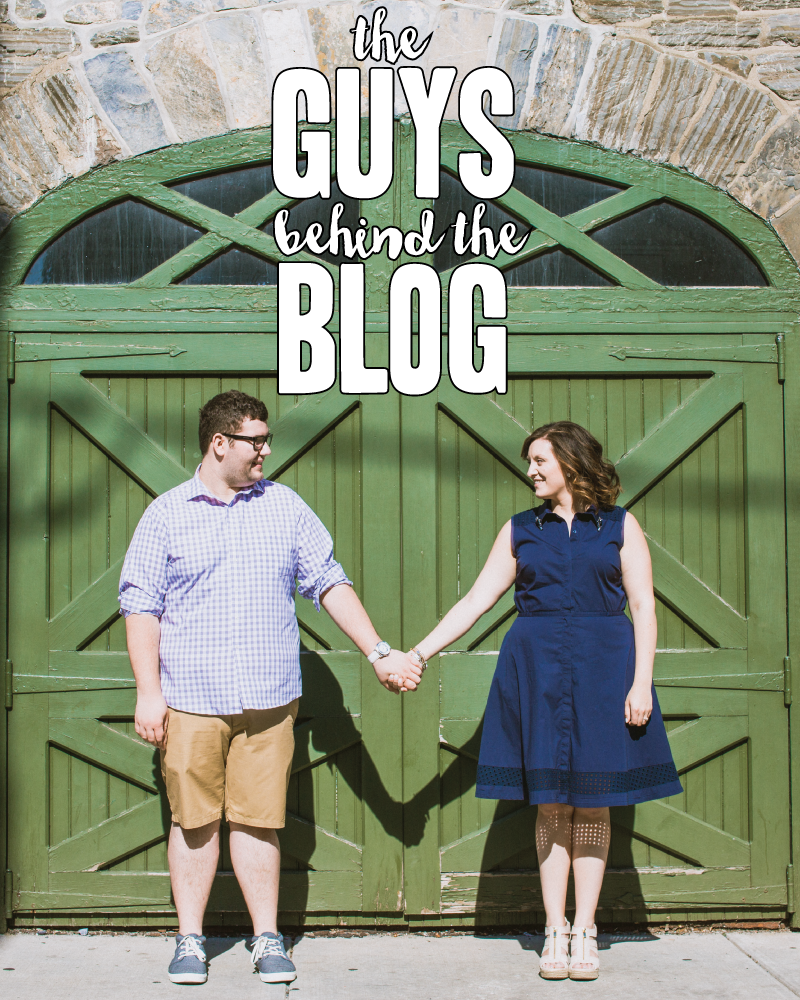 It's time for one of my favorite posts of the month once again...The Guys Behind the Blog! Laura and I host this little link-up every month and we love hearing from you and your guys! This month we're talking all about fall, so check out AJ's answers below and link up with us!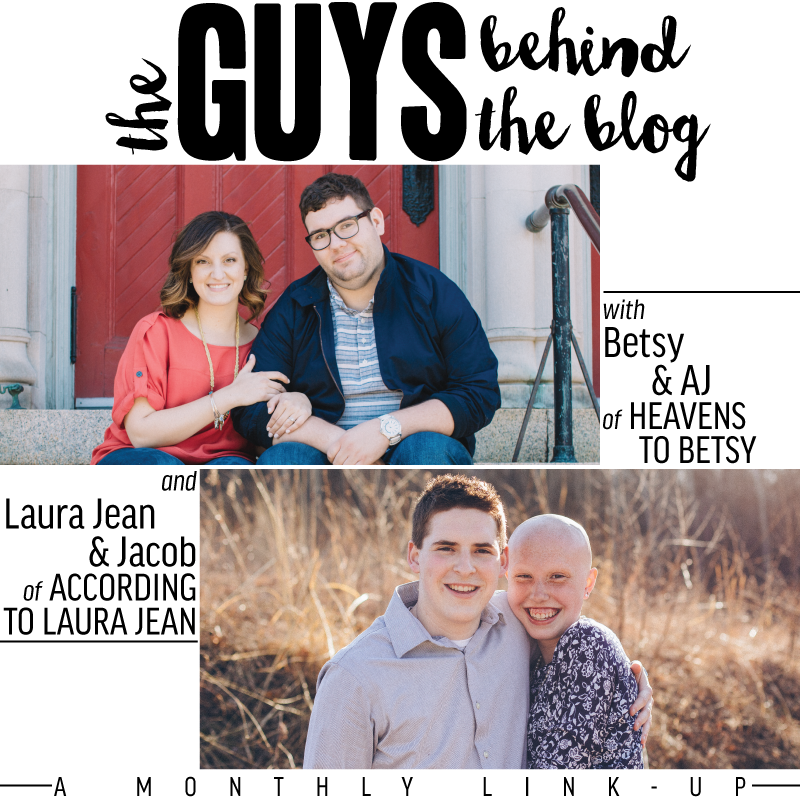 1 // We're headed into fall, which means cooler temps for most of us…are you a warm weather or cold weather kind of guy?
Cold weather. You can always put on more...you can't take off so much!
2 // What's the best Halloween costume you've ever worn?
I've never worn a Halloween costume. The one time I went trick-or-treating dressed like I normally would and I wrote "I'm dressed like someone too poor for a Halloween costume" on a piece of paper and put that on my chest.
3 // What's your favorite Halloween candy?
I like Twix, but I have more Halloween candy that I avoid. Like candy corn. I look at it and at first I'm like "ew...this is gross" and then I eat it anyway and there's levels....one to five candy corn you're like "maybe candy corn's not so bad" and then five to ten is like "I like candy corn. Candy corn is good" and then ten plus is like "I've made a huge life mistake."
4 // What are your favorite parts of fall (ex: football, the weather, Thanksgiving, etc)?
The leaves changing and stuff. I'm driving in the mountains to work every week and it's pretty. Also football is awesome. I love football.
5 // How do you feel about pumpkin spice lattes?
I feel like if I order one, people think I'm a white girl in disguise. I think they're overrated and kind of gross.
Make sure you mark your calendars for next month's link up and note the questions below...the link-up will go live a week early on Thursday, November 19th and stay open until Friday, November 27th. Link up anytime in that week!
1. What sports did you participate in as a child? What sports did you watch growing up?
2. If you could line up your ideal Super Bowl, who would be facing off, where would they play and who would you pick to win?
3. Do you prefer the summer or winter Olympics? If you could participate in one Olympic sport, what would it be?
4. What is your favorite food to eat at a sports party (ex: World Series, Super Bowl, Stanley Cup, etc.)?
5. Who is your all time favorite athlete and why?
Join in with us this month by linking up below!