This shop has been compensated by Collective Bias, Inc. and its advertiser. All opinions are mine alone. #DIYOilChange #CollectiveBias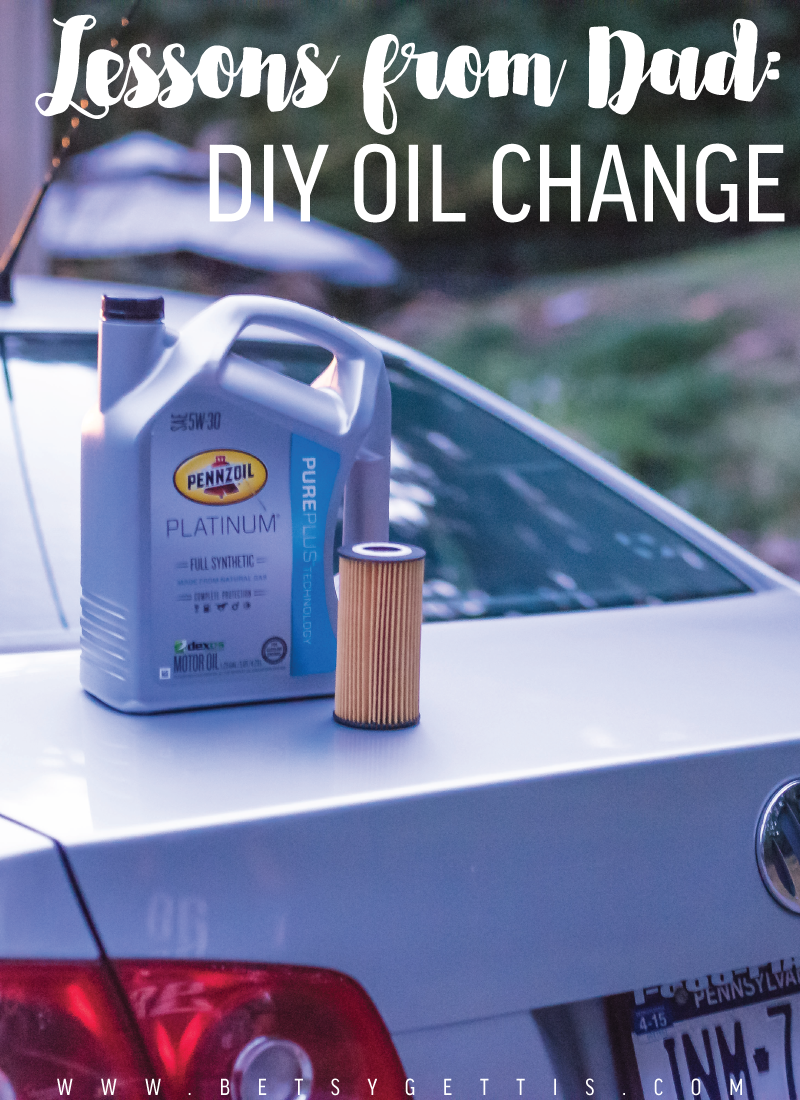 My dad is an aircraft mechanic by trade, and that means that I've essentially never paid for car repairs. He is the kind of guy who can fix anything and, well, he fixes
everything
. He believes in taking care of things, and taking care of them well, and that means that our cars have always been on strict maintenance schedules.
Last year, when I bought the car I had had my heart set on for so long, a VW Jetta, it came with a pretty hefty
oil change
price tag. Taking it somewhere to have my oil changed would mean shelling out over $80 for someone else to do what I knew I was capable of doing. So I asked my dad one day to teach me how to change my oil, and he was happy to oblige. (This is also the man who insisted I knew how to change my own tires, and I'm incredibly grateful for that, especially since I've had two nails in two different tires in the past 8 weeks!)
I'm pretty independent, and I pride myself in being able to take care of myself for the most part, so learning basic car maintenance has been a really empowering thing for me! When AJ and I got a flat tire a few weeks ago, I was so proud that I knew exactly what to do! (For the record, so did he, and he did 90% of the work....but I could have if I had needed to!) While changing my own oil seems daunting, it is a skill that's good to have, especially in the event that I would ever be in a situation where it would be necessary.
As it turns out, changing your oil in your car on your own isn't rocket science. Choosing the right oil takes a little bit of research (check your owner's manual for the specifics), some skill, and attention to safety. AJ is a huge believer in using the best products to take care of your car so that it will run smoothly for a long time. We chose
Pennzoil's Platinum full synthetic motor oil
for a few reasons. It provides complete protection for your engine, and if you've ever owned a German car, you know that repairs aren't cheap, so it's important to us that we take good care of our VW! We liked that
Pennzoil Platinum
helps keeps your pistons cleaner, delivers better fuel economy, helps protect from loss of power, and provides industry-leading protection from friction. It's also backed by a warranty, which is important as well!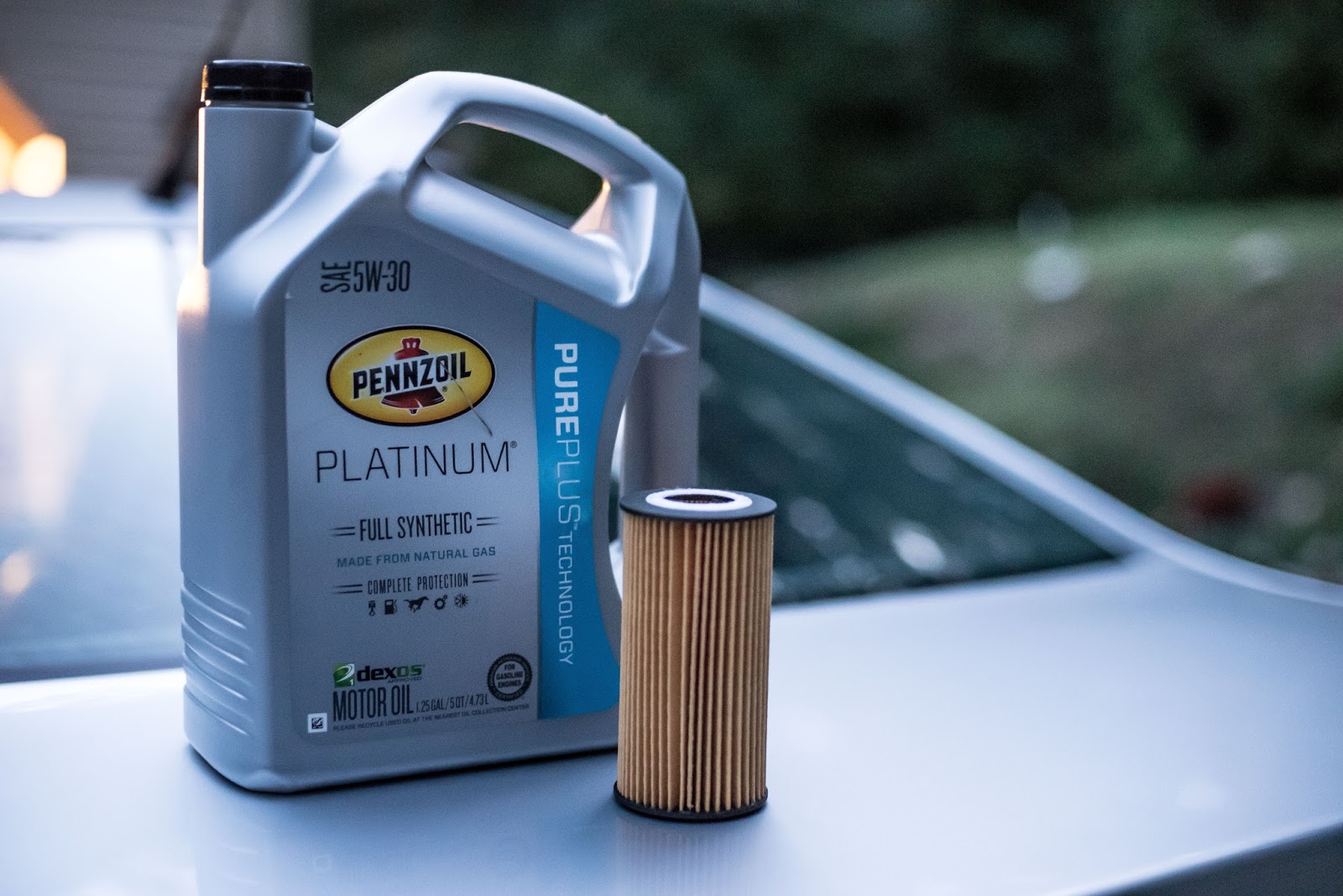 If you're changing your oil for the first time on your own, here are a few tips to help you get started:
1 // Get guidance from a seasoned pro. By "pro" I don't necessarily mean a mechanic, just someone who knows the ropes and can help guide you in the process! Like I said, it does take some skill, so having someone around who knows what they're doing is helpful.
2 // Follow safety measures. Wearing gloves and even goggles are great measures of protection for your skin while changing your oil. Other basic safety measures that are important include putting something behind your tire to make sure it doesn't roll while you have your car jacked up!
3 // Consult the manual. Make sure you check your owner's manual so that you get the right weight and grade for your vehicle.
4 // Keep it clean. Changing your oil can be messy, so make sure you have paper towels or rags, a funnel, and maybe even an owl tarp or towel on hand in case of any spills!
5 // Don't skimp!
There are a lot of options out there for choosing your oil, but only top-of-the-line brands are worth it. Remember that your engine will run so much better with better oil. Go with
Pennzoil Platinum
for optimum engine protection and performance!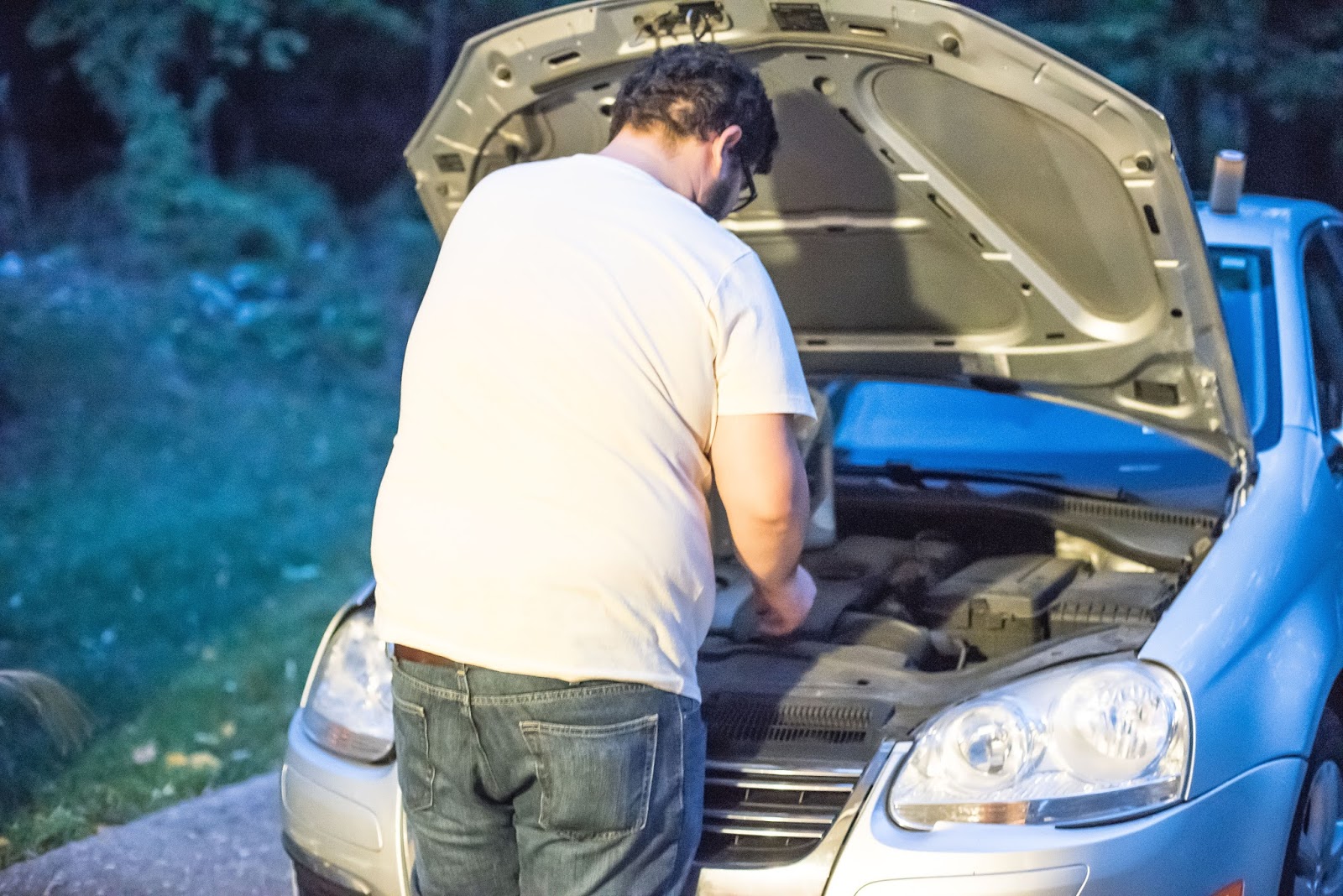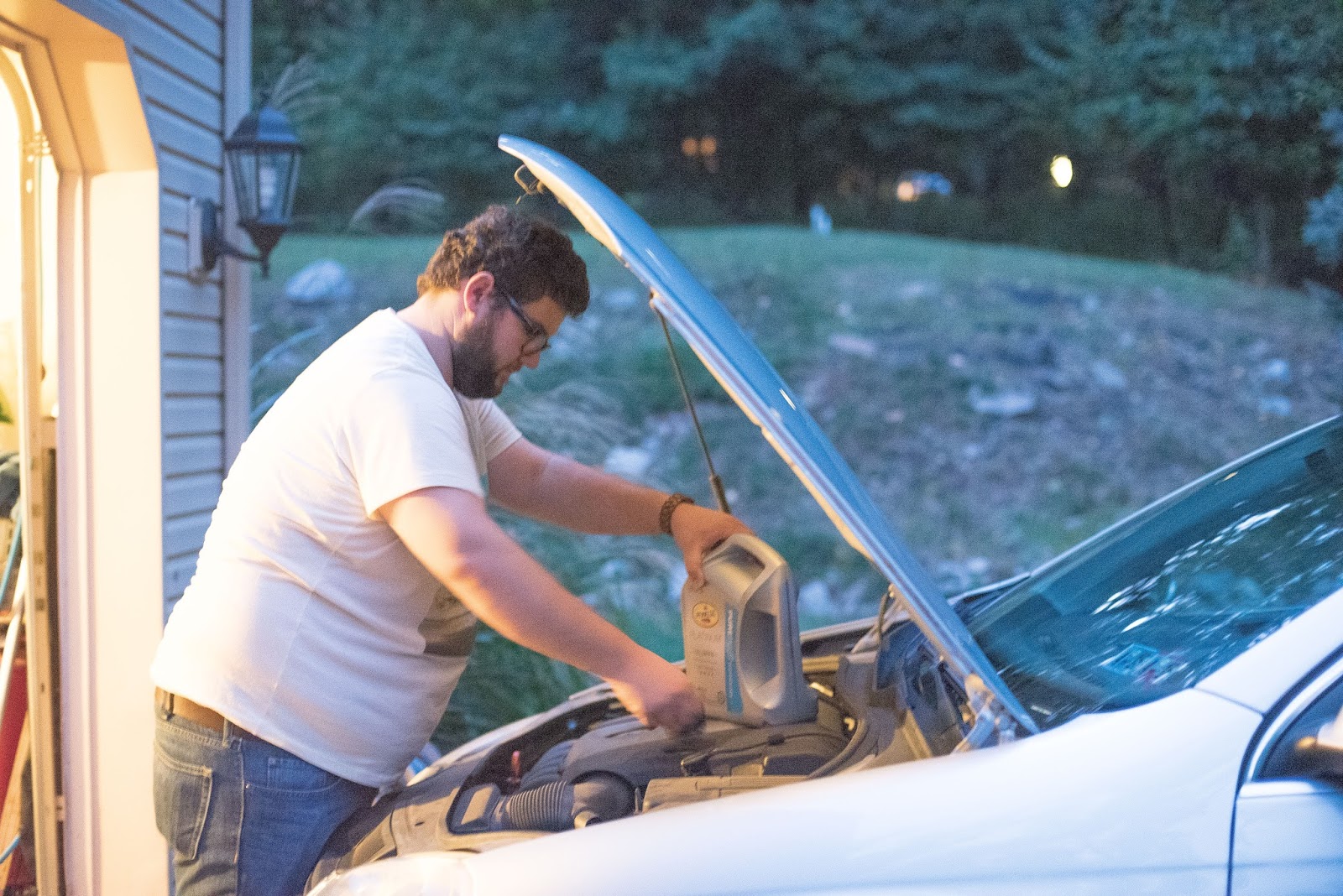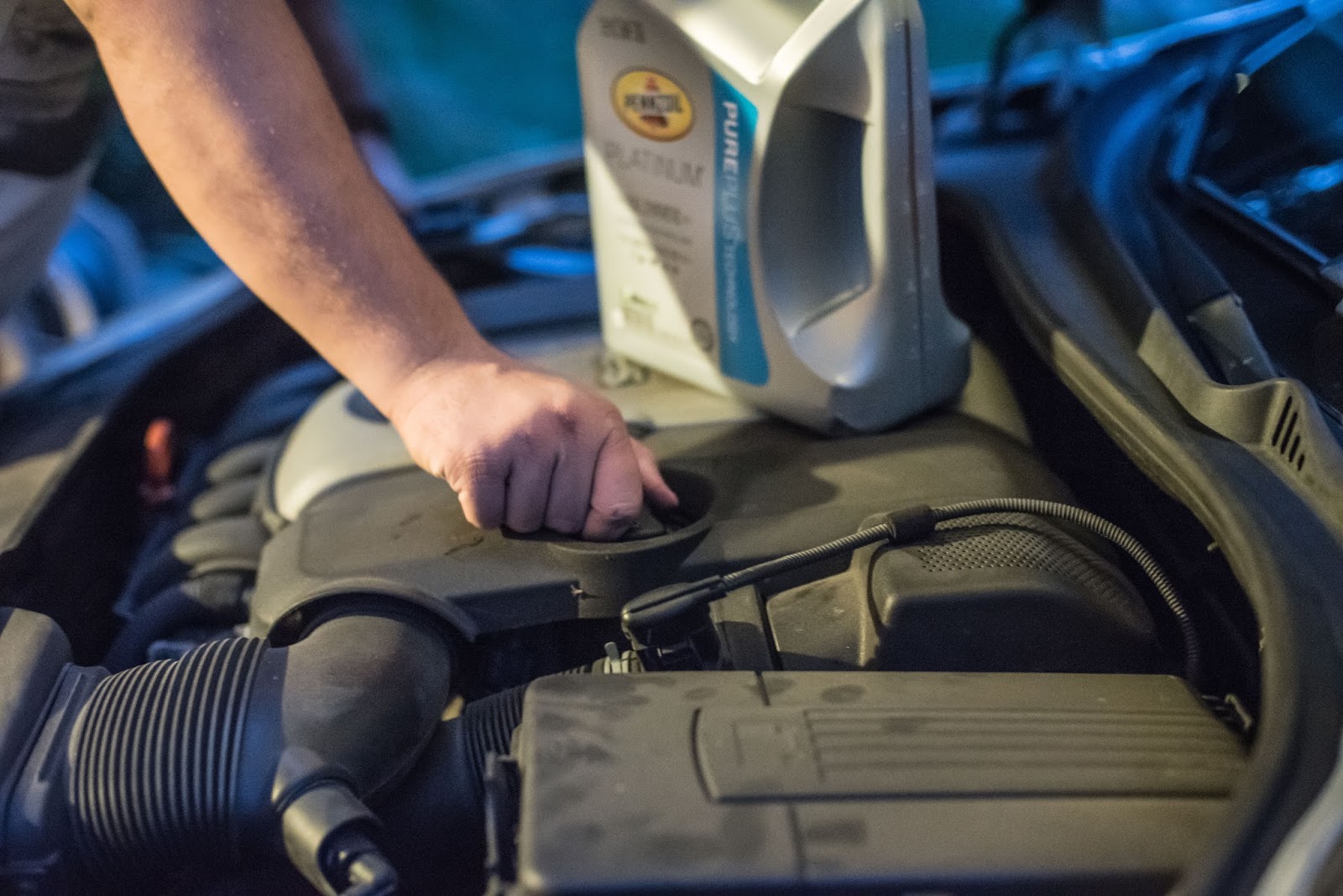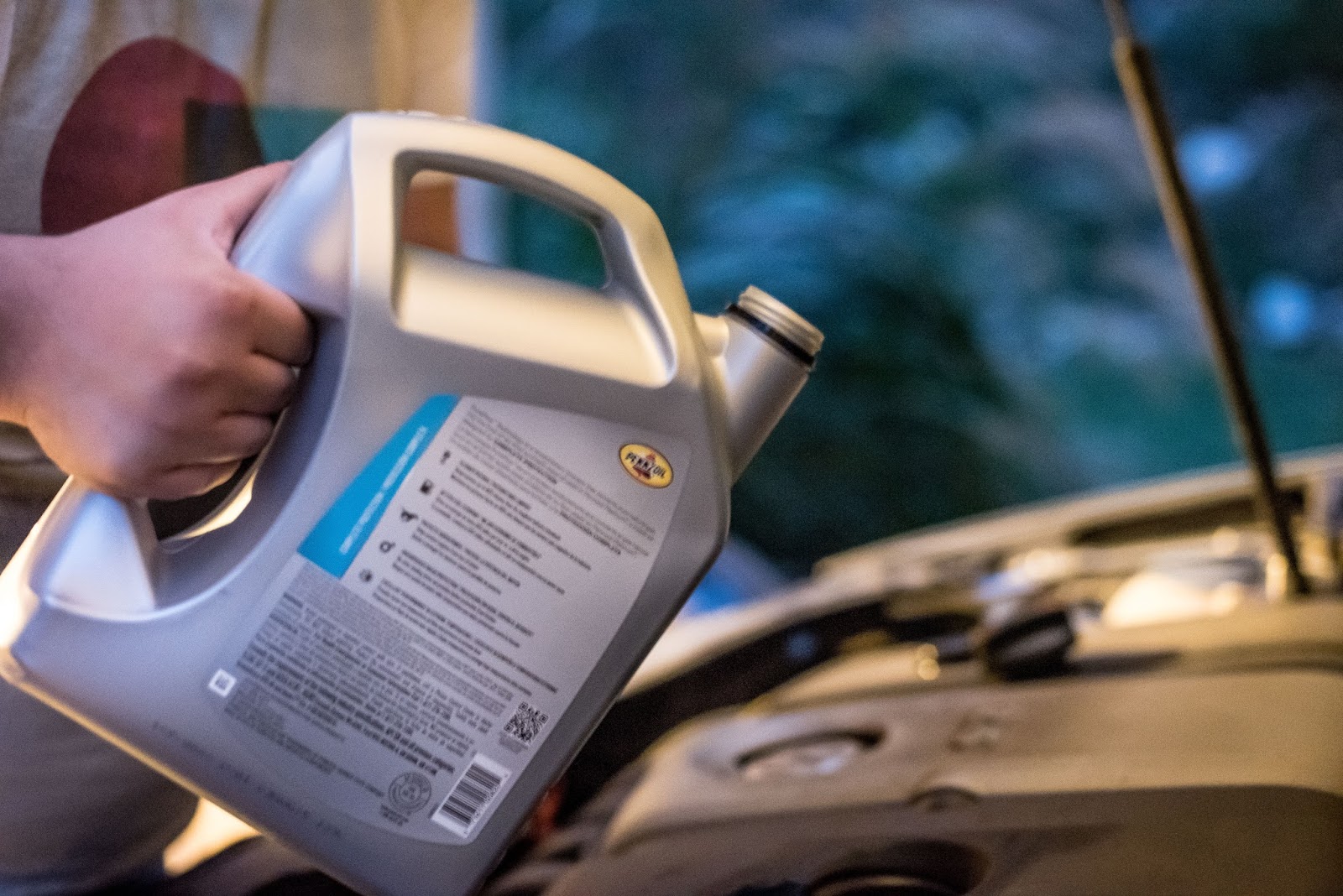 We were able to easily find the grade of oil we needed for our car at our local Walmart. Look for the
Pennzoil
bottle and take advantage of Walmart's wide selection!
And for more info about changing your own oil, check out these 5 oil change tips!
HAVE YOU EVER CHANGED YOUR OWN OIL? WOULD YOU CONSIDER USING PENNZOIL PLATINUM FOR YOUR NEXT OIL CHANGE?