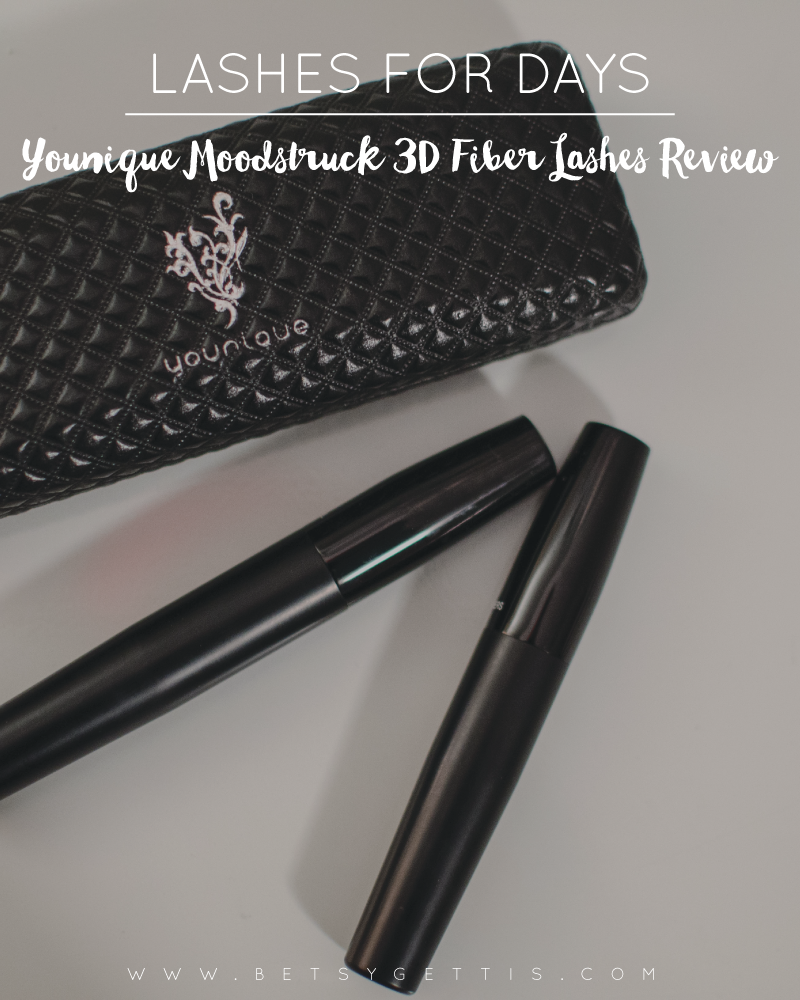 My friend Melissa hosted a virtual makeup party a few weeks ago with Jill Cassidy, an independent
Younique
consultant, and "invited" me to it on Facebook. I didn't really think too much of it...I like trying out new products but I also like to be able to actually check products out in the store before I buy. As I started getting notifications from the group, I quickly realized that this company's pride and joy was it's mascara.
If you have been reading Heavens to Betsy for a little while, you probably can guess: I was immediately intrigued.
As a girl who has the unfortunate fate of getting her dad's basically hair-free genes and the tiniest, stubbiest eyelashes, I love my mascara. (For real though...my lashes are practically microscopic!) Melissa has a similar lash situation, so after reading about
Younique's Moodstruck 3D Fiber Lashes
mascara for a little while, I finally just texted her. I wanted the real deal about this product before I dropped $30 on it! I had seen photos of what the mascara apparently could do, but I was still skeptical...I wanted the dirt on it from someone I trusted!
Melissa couldn't rave enough about it, and with
Younique's
14-day money-back guarantee, I figured I had nothing to lose and I took the plunge and ordered. I don't often devote entire blog posts to rave about just one beauty product, but girls....this mascara is the bomb [dot] com. When I'm wearing just one coat, my lashes look longer than they ever have before! It's so awesome, in fact, that I'm reconsidering my obvious need for falsies on my wedding day...this mascara might do the trick all on it's own!
Applying it is a bit of a fascinating process...there's a transplanting gel that basically looks like your typical mascara. You sweep a coat or two of that on, and then lightly sweep the fibers over your lashes, and follow that up with another coat of the transplanting gel. I was a bit apprehensive when I first tried it, but it only took about two minutes to get the hang of it. And the coolest part is watching your lashes get longer and more voluminous as you apply!
Another thing that I
love
about the Moodstruck 3D Fiber lash mascara is how light it is...you would think that applying a minimum of 3 coats of product to your lashes would weigh them down, but it's amazing. I've never worn a mascara that is so light I can't even tell I'm wearing it, and friends, I've tried almost everything your drugstore carries! Because of my short lashes, mascaras usually gunk up around my lash line and then I can always see my weighed-down lashes when I blink. Not anymore! It's the best feeling.
If you're anything like me, you're probably a little bit skeptical of online companies that you might not have heard of before. I get it! I was too...but I'm so glad that I tried out this mascara. Even though it's a bit pricier than I'd normally spend, it's proven to be absolutely worth it!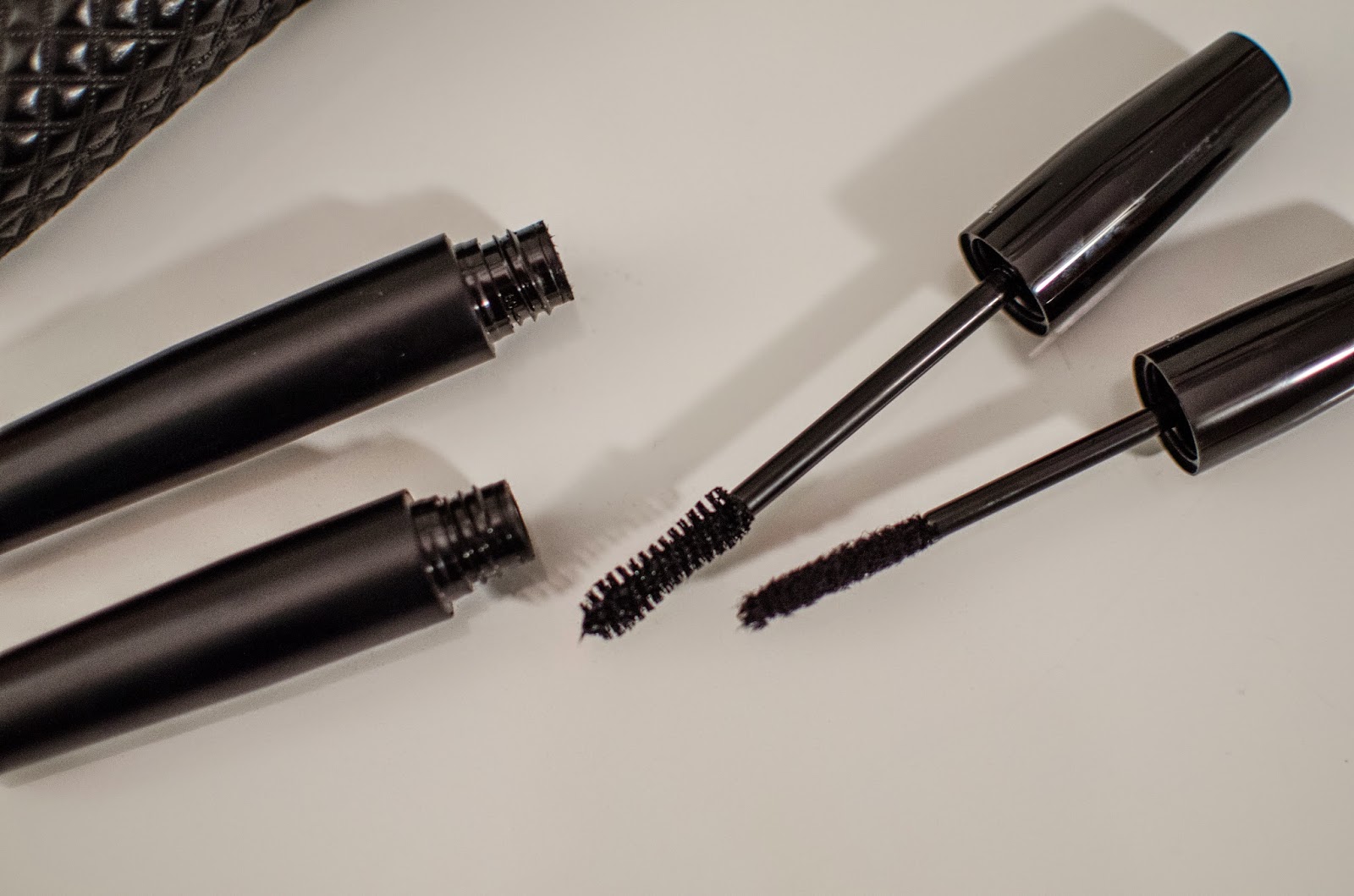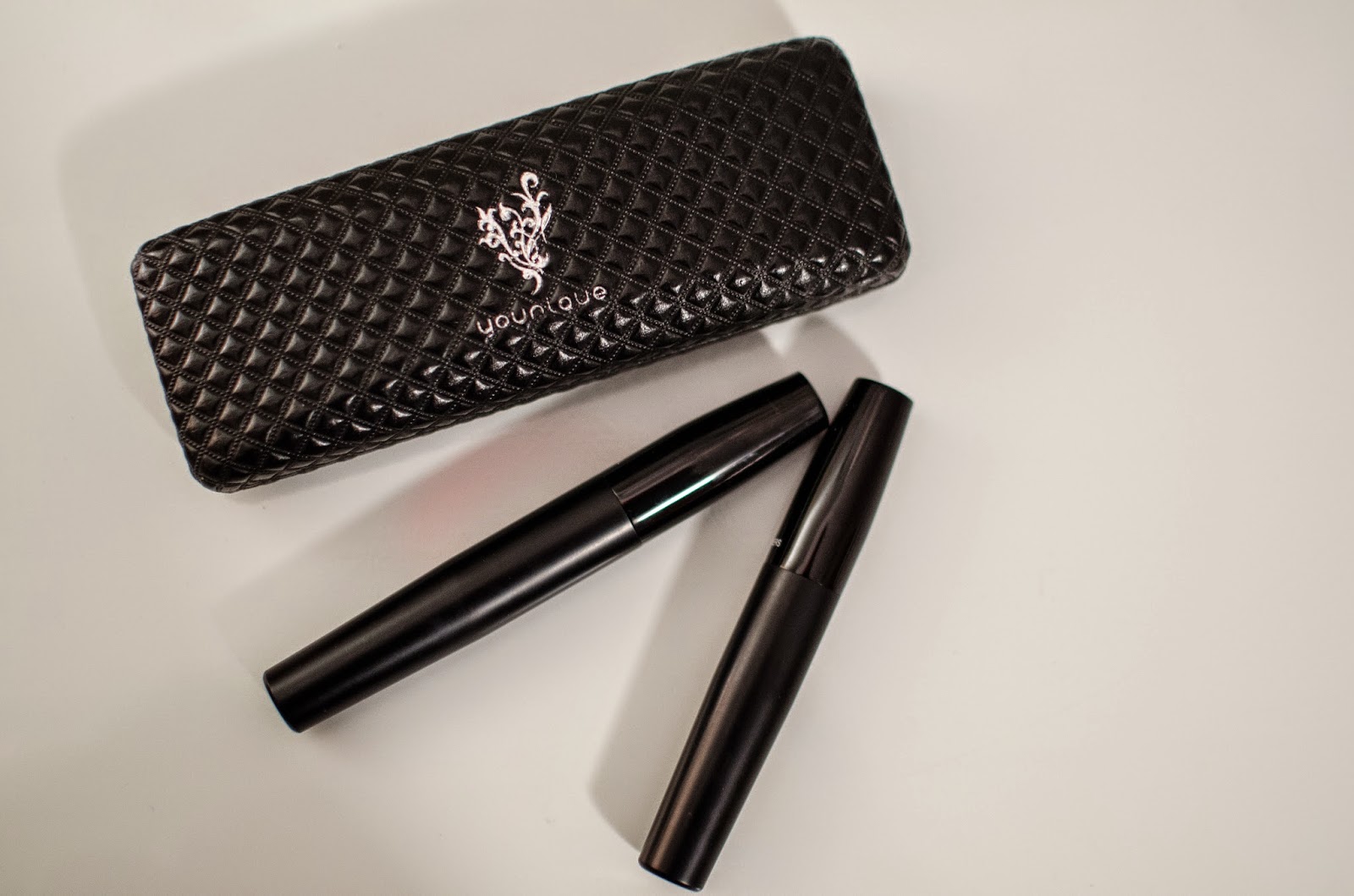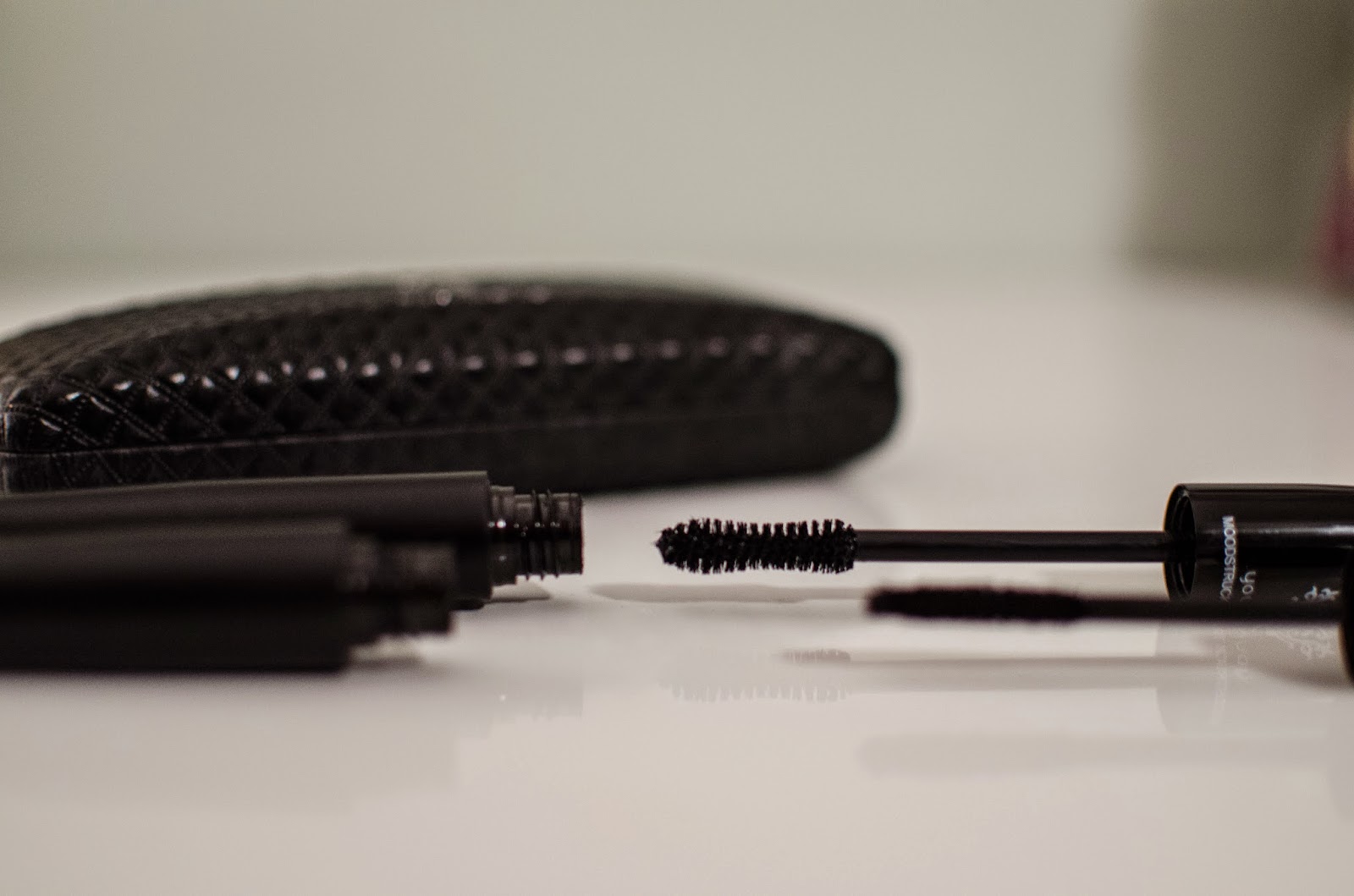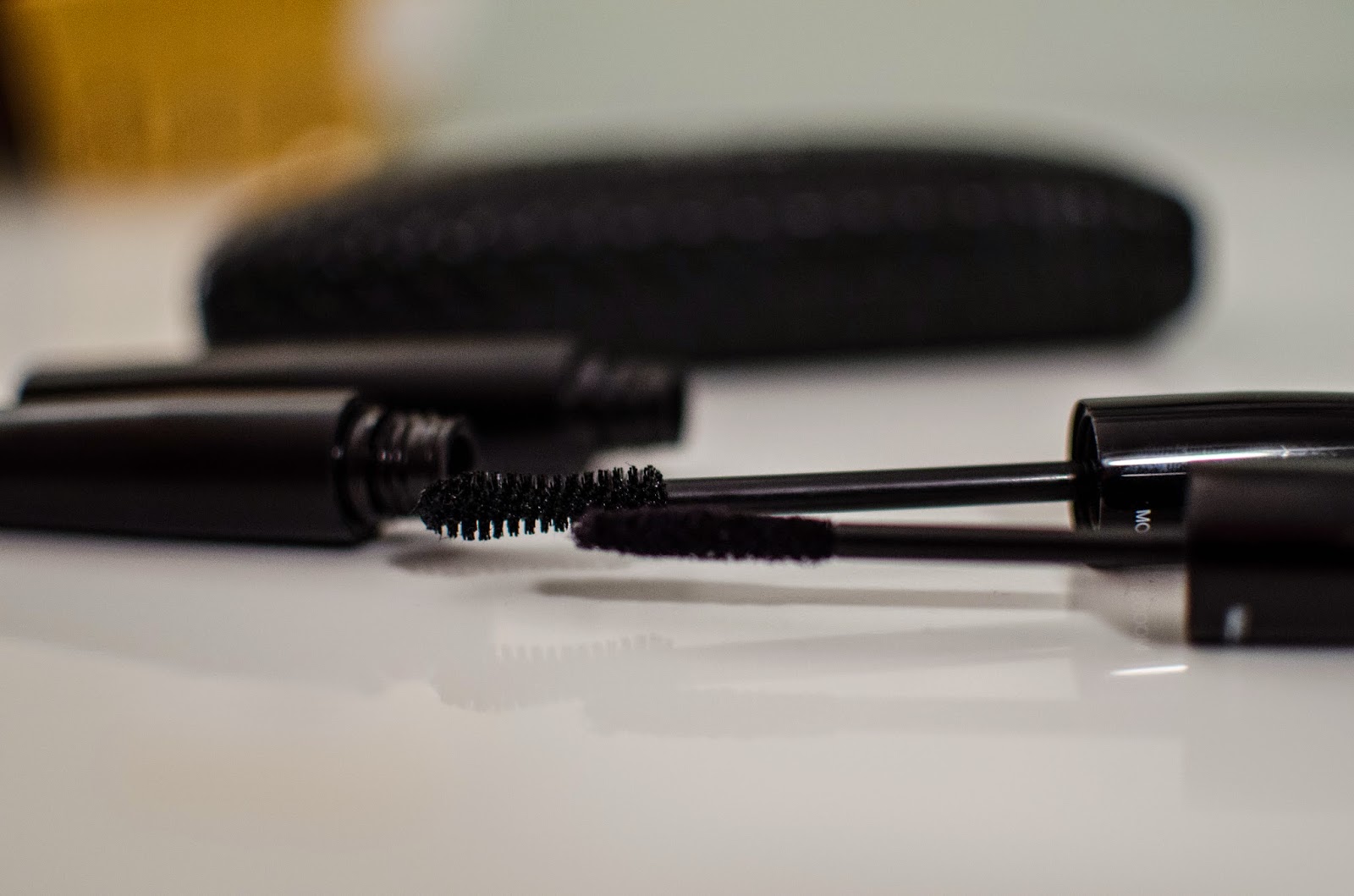 I don't feel like I can properly review a makeup product without showing you a photo of myself wearing it, so here goes. This is not even half of the magic of Moodstruck 3D Fiber Lashes at work....I brushed on a quick coat in the church parking lot on Sunday morning and worked six hours, then went for a run, then a walk with my mom, and did some stuff around the house. So if you need any proof of whether or not this mascara holds up, here is is. The real magic here is that you can actually
see
my lashes. Sadly enough, that's not always the case!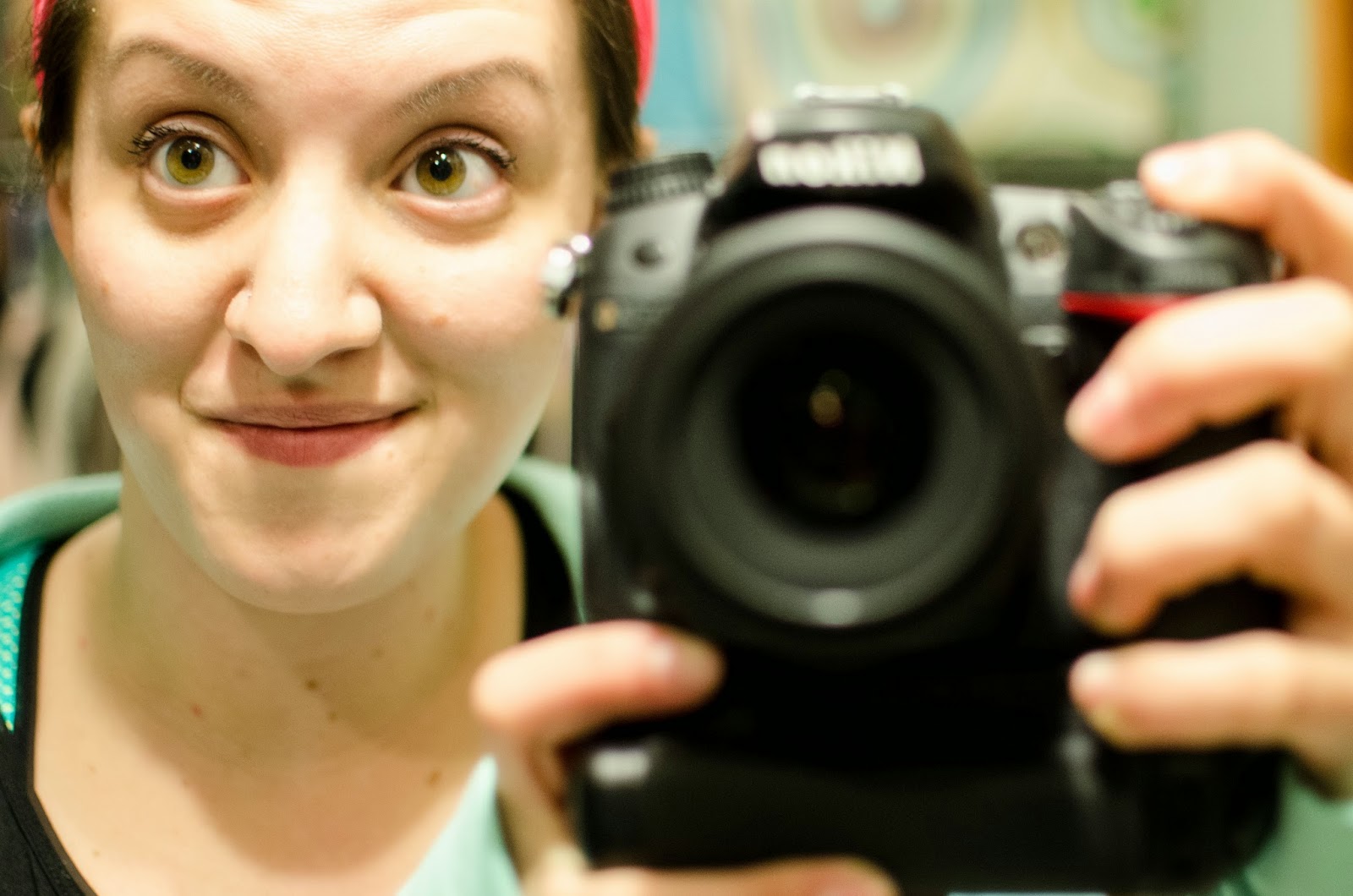 I've partnered with Jill, (who's awesome, by the way!), to offer one lucky reader the opportunity to try out
Younique's Moodstruck 3D Fiber Lashes Mascara
! I'm so excited to give someone else a chance to try this great product, and if you're looking for longer, more voluminous lashes, then I highly recommend that you check it out, whether you win or not! Check out the Rafflecopter below to enter the giveaway and good luck!
a Rafflecopter giveaway
*This post was in no way compensated by Younique. All opinions expressed are my own...I just really love this product! The giveaway is sponsored by Jill Cassidy's Younique Boutique! Thanks Jill!