This shop has been compensated by Collective Bias, Inc. and its advertiser. All opinions are mine alone.
#AmopeLovesMoms
#CollectiveBias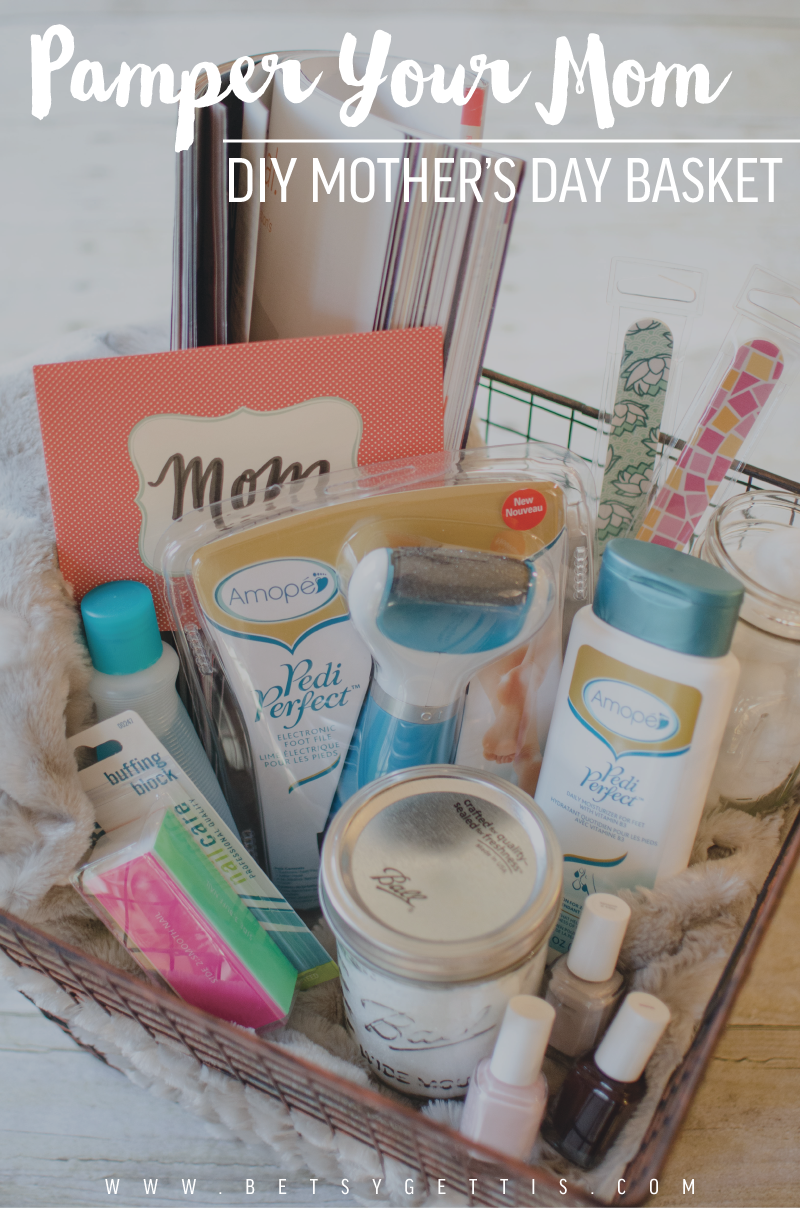 To say that it's been a rough month is an understatement. At the end of March, my mom's eye doctor discovered a tumor in her eye, and within a week, she was in Philly being treated for a rare form of cancer. Add that to the fact that she's been my dad's primary caregiver and advocate for two years now as he's battled cancer, and I think it's safe to say that we're ready for some greener pastures ahead. I'm not sure I know another woman who is so strong and brave, honestly. Sure, we all have our rough days, and this past month has had its fair share of tears, but she continues to press on in positivity, and she really is a pillar for our family to stand on.
With Mother's Day on the horizon, I really wanted to come up with a way to give my mom some extra TLC. She loves having her nails done, and so I usually treat her to a pedicure and manicure. But sometimes, with the unpredictability that is our lives, it's hard to schedule that time to get to the salon. So this year, I thought I'd go all out and create
the
ultimate at-home pedicure basket for my mom to always have at her fingertips. Nothing makes you feel more pampered than a pedicure, so I love the idea that she can have a spa at her fingertips even on a really hard day.



I love that Mother's Day falls right around the time we're breaking out our sandals

in the

Mid-East, because it really does make for the perfect opportunity to spruce up our feet!

This basket was a breeze to put together and might just leave my mom's feet looking better than if she had had a professional pedi. Between some nail polish and nail essentials, a cozy blanket, and the

Amopé™ Pedi Perfect™ Electronic Foot File and

Amopé™ Foot Cream,

I kind of want to keep this one for myself.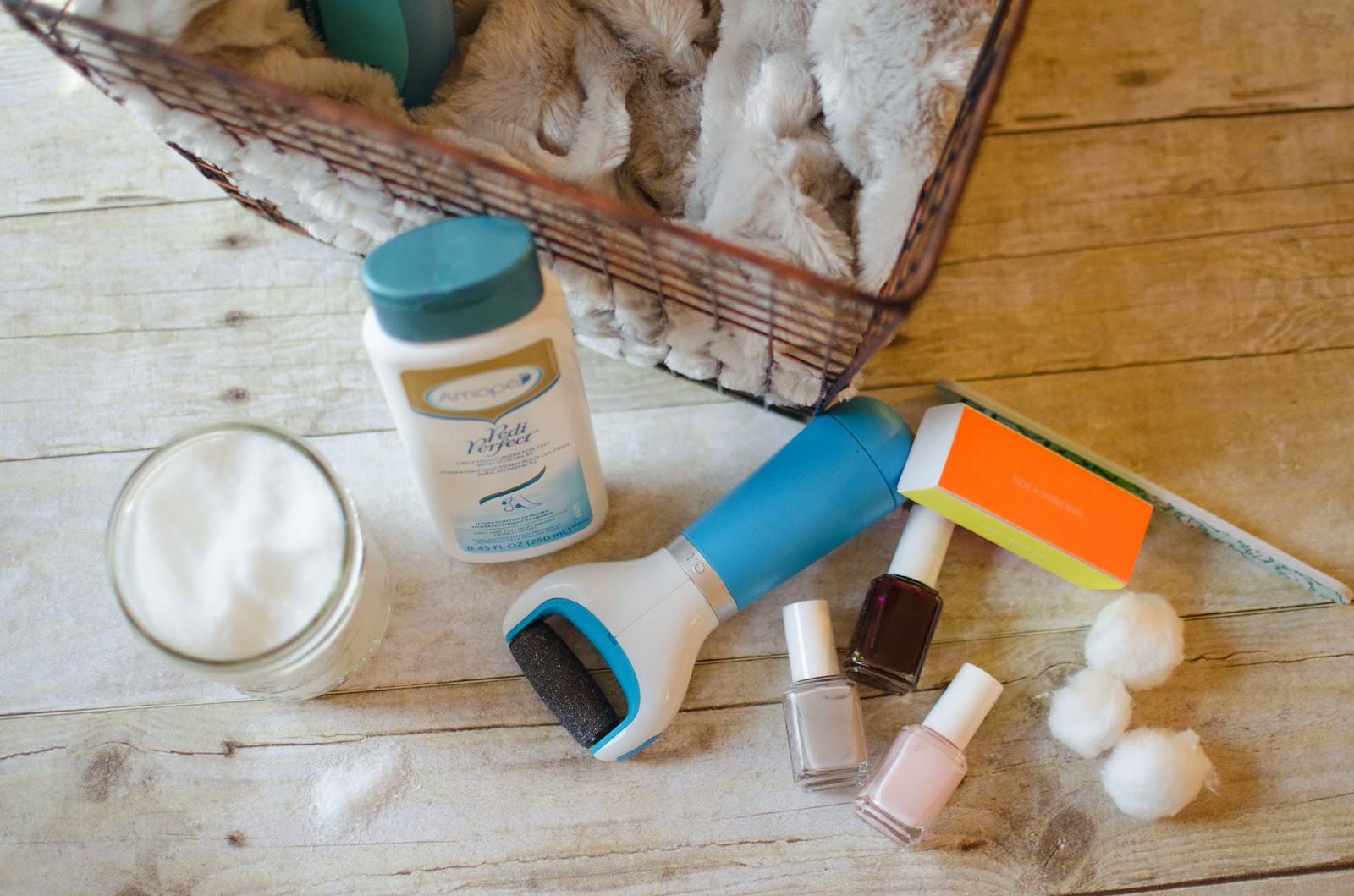 WHAT YOU NEED:
+
Amopé™ Pedi Perfect™ Electronic Foot File and
Amopé™ Foot Cream
+ A few bottles of nail polish in some fun summery shades
+ Some bath salts or bath oils
+ A magazine or book (or two!)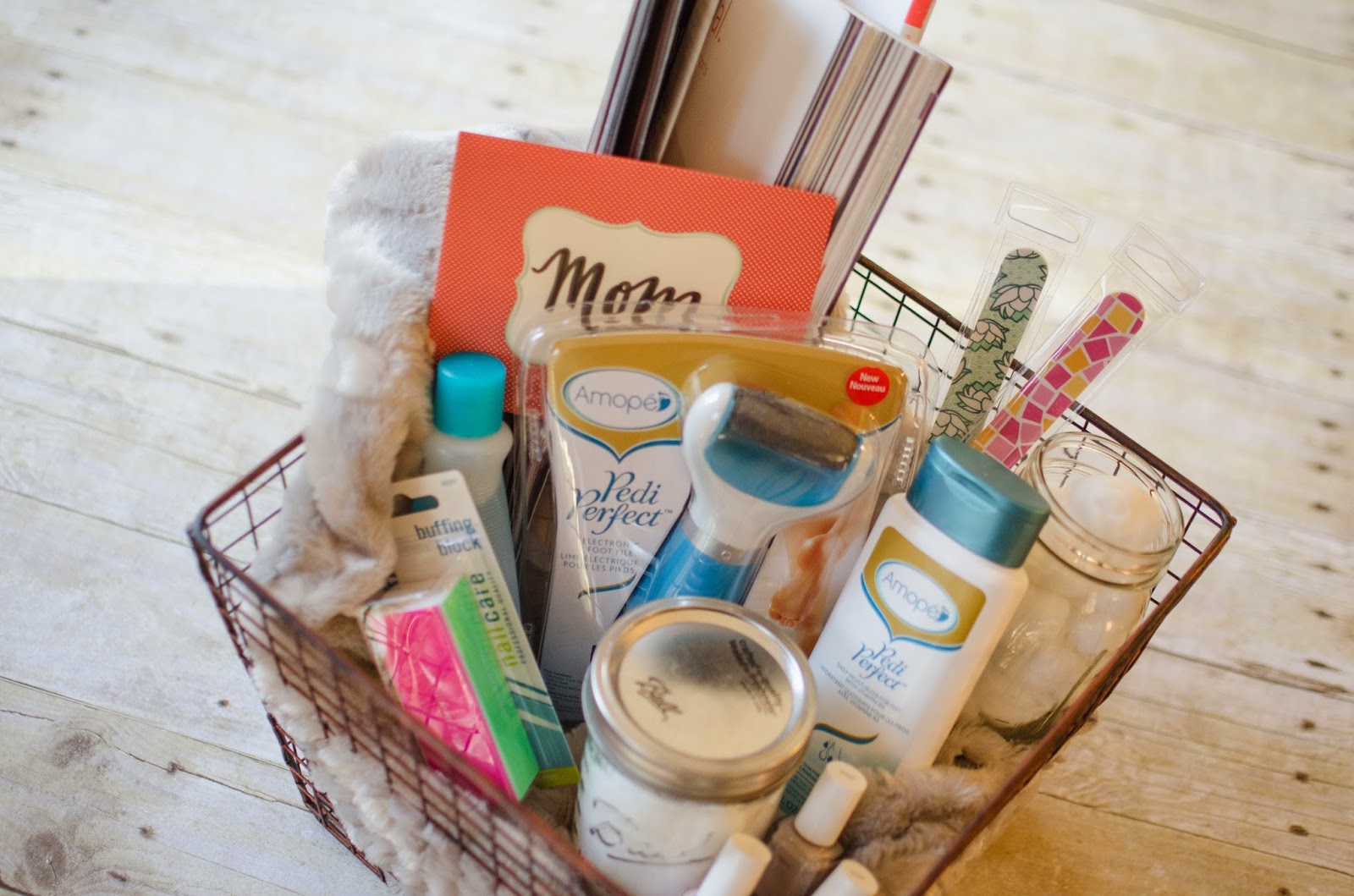 HOW TO:
1 // Prep your supplies: remove all price tags from your gifts, and get them ready! If you want some extra fun, you could
individually
wrap each item. I decided to keep them unwrapped so that my mom could see everything in the basket without taking it all apart. I also decided to repackage a few of the items like
the
bath salts and cotton balls into mason jars to give them a nicer look and deliver them in a handy closet-friendly storage container.
2 // Use your blanket to line the basket (just like you would with tissue paper). You want to fluff it up a little so that it takes up the bulk of the basket (and elevates the other items), but you also want to be able to drape it over
the
edge a little for a nice aesthetic.
3 // Start stuffing the basket! Start with your bigger items, like the
Amopé™ Pedi Perfect™ Electronic Foot File and

Amopé™ Foot Cream

, and then fill in the gaps with smaller items like your nail polish and files. There's no

rhyme

or reason to stuffing the basket; just do whatever looks good and shows off

the

items that you gathered!
4 //
Add some tissue paper into the gaps to fill it in and make it look festive...simply grasp the paper at the center of the sheet and pull up, gather the paper as you go to make nice little tufts of paper that can be stuck into any "holes" in your basket.
5 // Top your basket with a Mother's Day card and maybe even a bow...your mom will love it!
I don't know about you, but one of my favorite things about getting a pedicure is having the manicurist remove all of that rough skin that builds up on my heels. My mom and I both love to wear sandals, but we want our feet to look good while doing it! The
Amopé™ Pedi Perfect™ Electronic Foot File and

Amopé™ Foot Cream

is the perfect gadget for getting rid of all of that hard skin that appears when your feet dry out in the winter, and is fantastic at getting your feet summer-ready. It's easy to use and buffs away that hard skin effortlessly

with

a gentle rotating file. It's definitely a must-have when giving yourself a pedicure at home.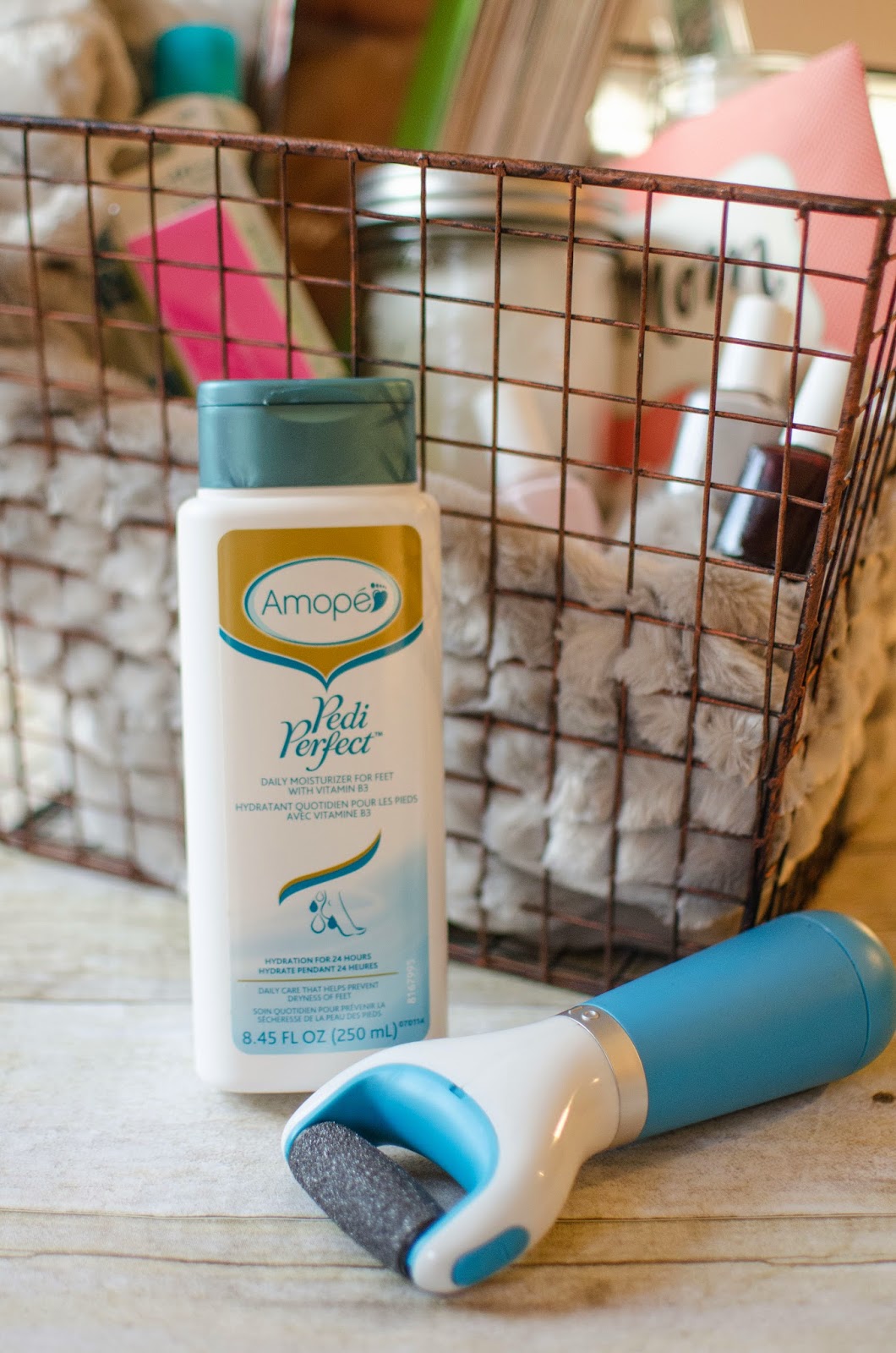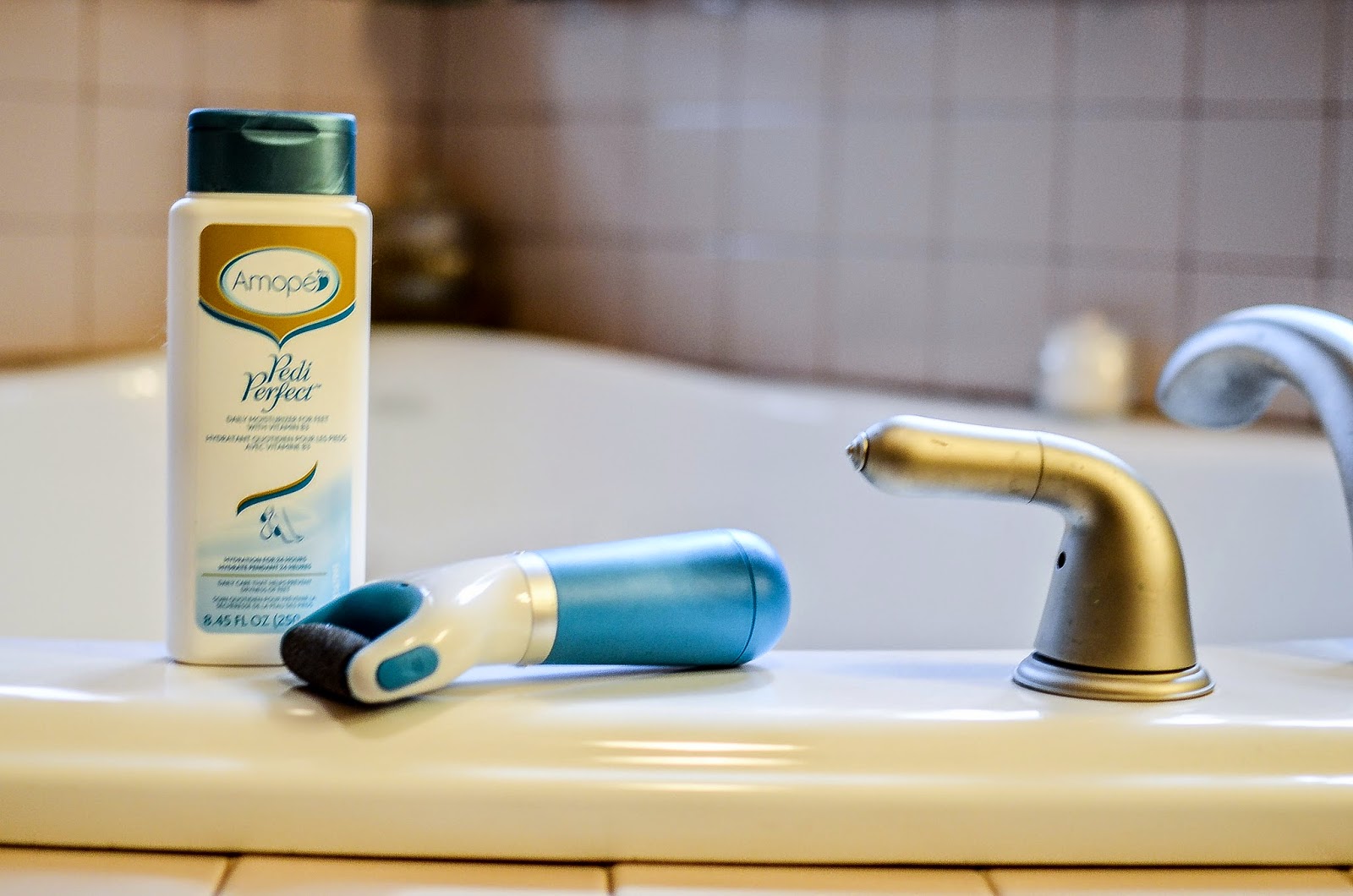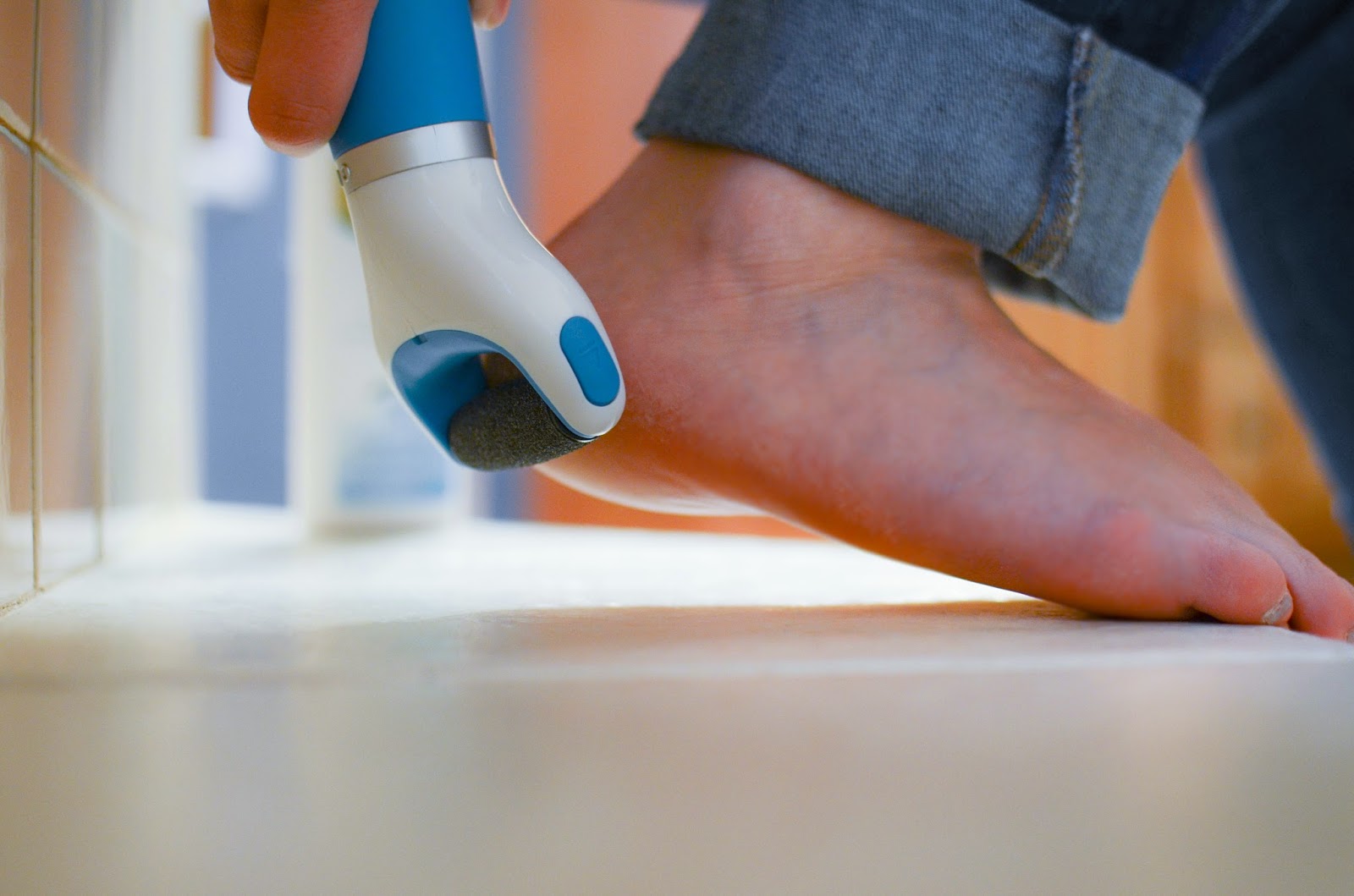 I found it at Target for $39.99 in
the
foot care
aisle and on the
sidecap
display (they have a limited-edition pink gadget as well as the standard blue one, so hurry while supplies last!), and what's even better is that from May 3rd to May 9th, Target will be offering a great deal on it on
Cartwheel
. (Side note: if you're not using Cartwheel, you're totally missing out). Between 5/3-5/9, when you buy one
Amopé™ Pedi Perfect™ Electronic Foot File and use your
Cartwheel
app, you'll get a $5 Target gift card for free!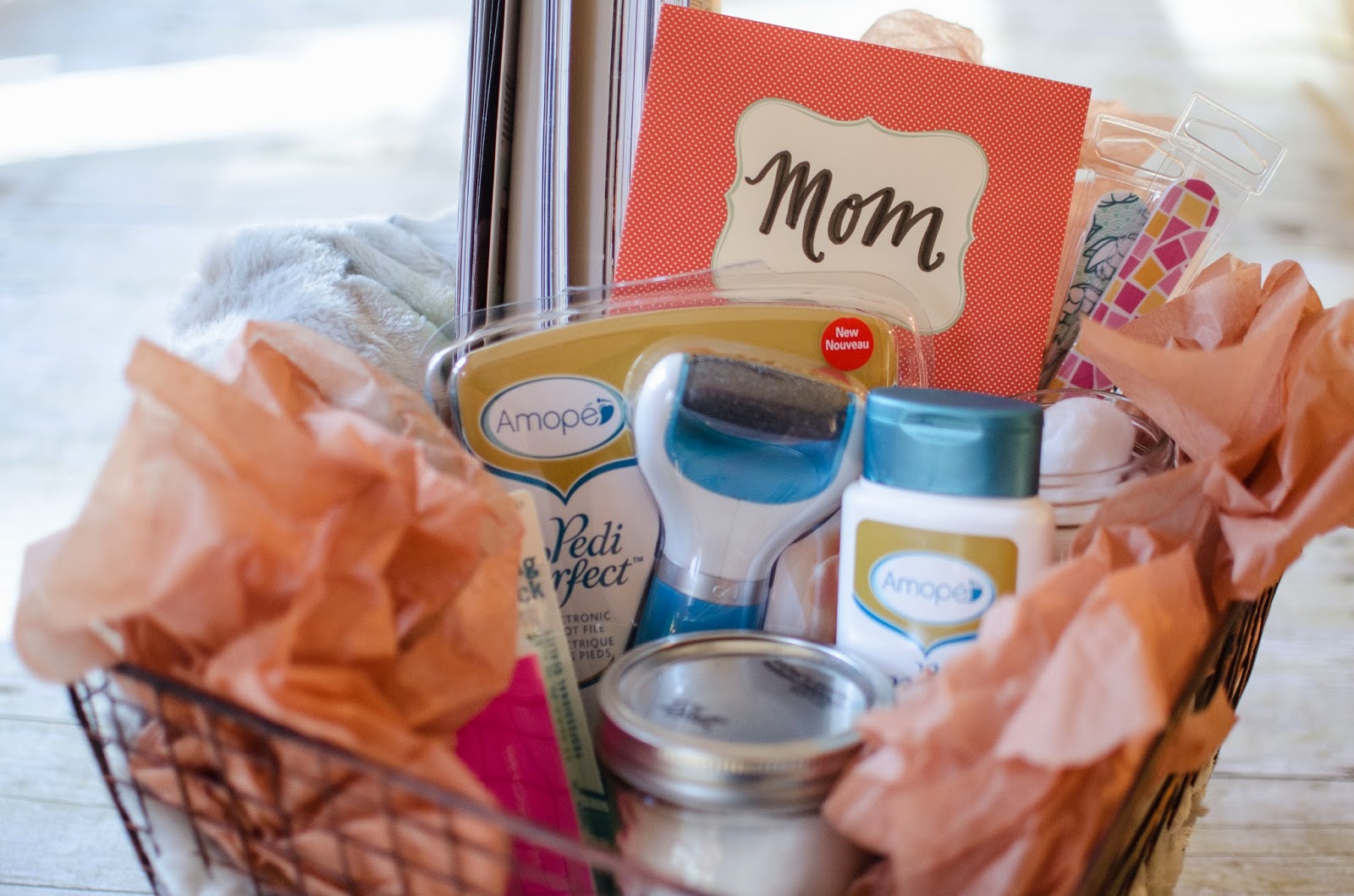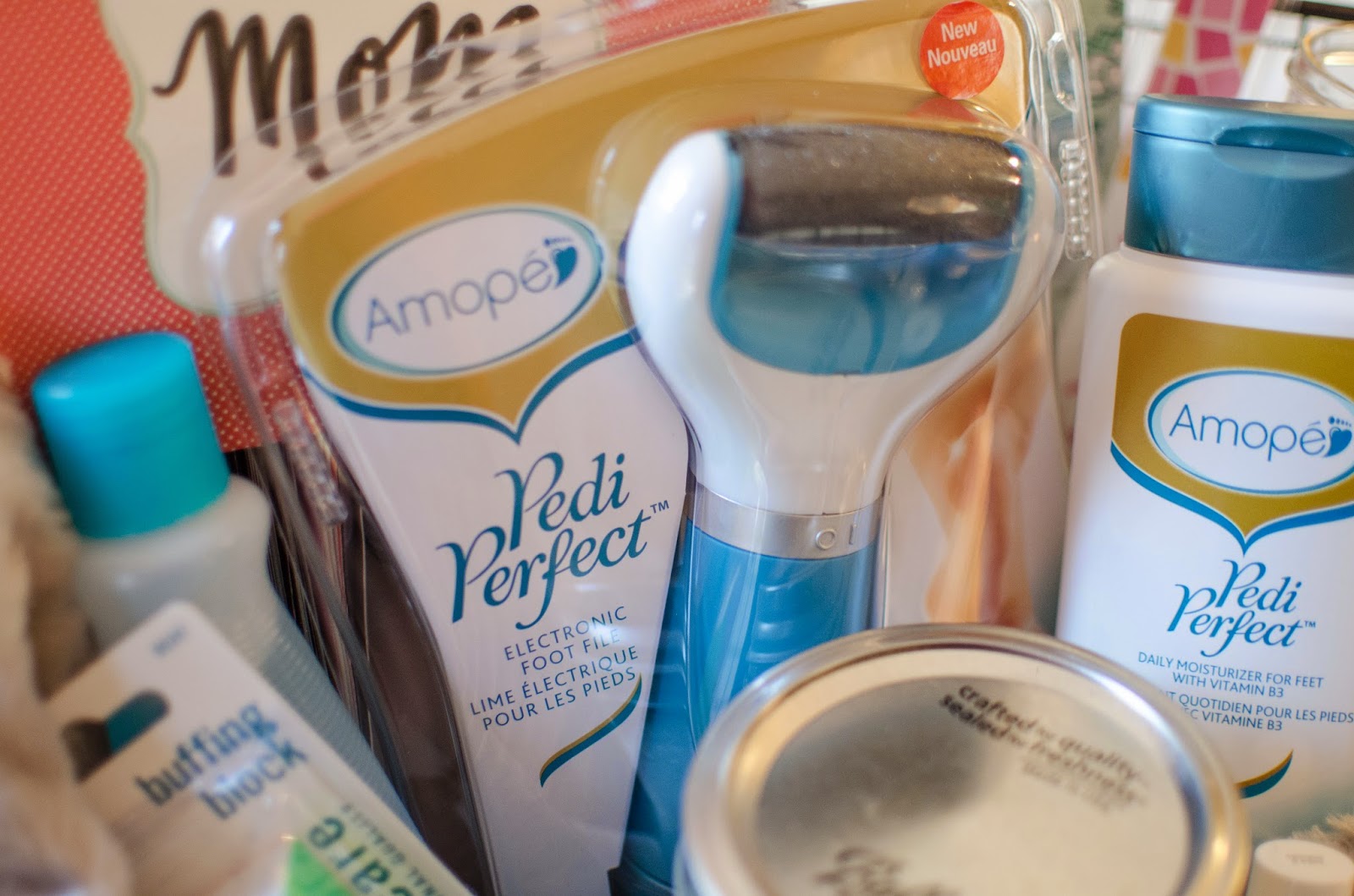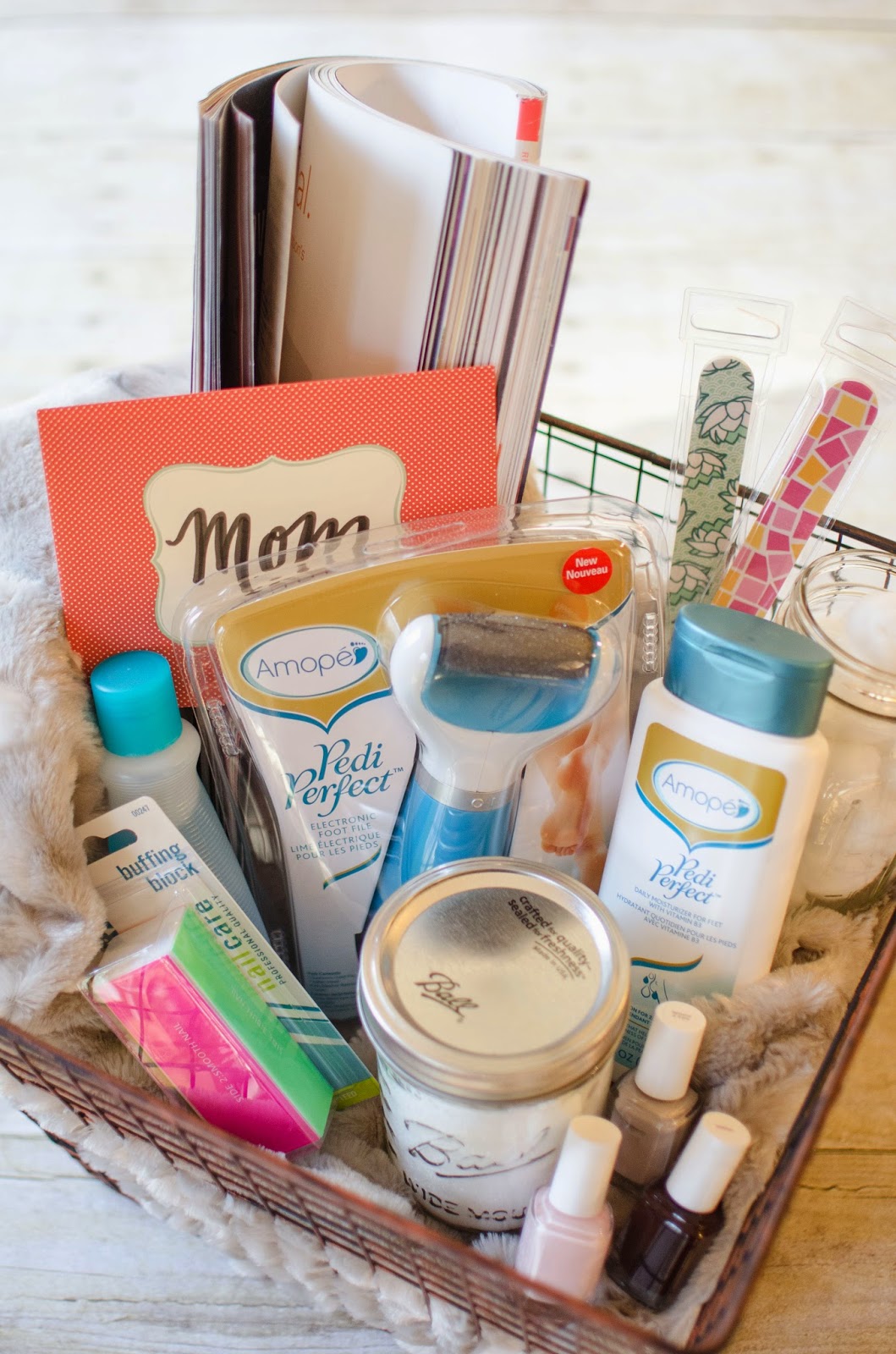 Don't forget to give your mom a ton of extra love this Mother's Day! I know mine will love this basket of relaxation, and I hope yours will too!
For more info on
Amopé™ products, be sure to like their page on Facebook! I'd love to hear how you'd incorporate the
Amopé™ Pedi Perfect™ Electronic Foot File into a Mother's Day gift for your mom!
HOW DO YOU PLAN TO PAMPER YOUR MOM THIS MOTHER'S DAY?