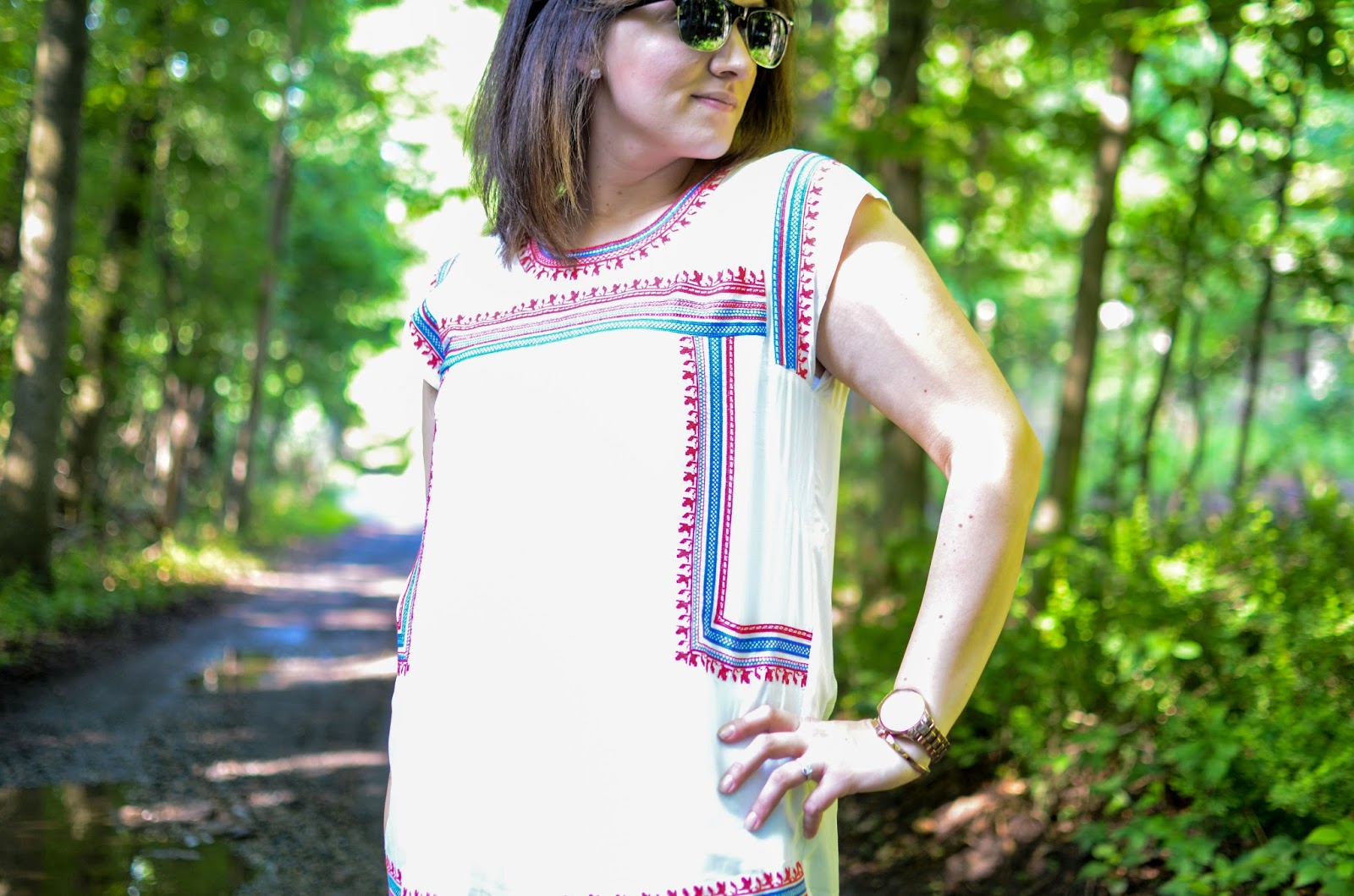 Every time a national holiday comes around, I'm always at a loss for what to wear. It's not that I don't like patriotic clothing (I walked through Old Navy the other day and almost bought about 5 items with the American flag all over them), but I just kind of forget to make sure I have some of those pieces in my closet when the opportune moment to wear them arises.
Every year, a family from our church throws this big, all-day, 4th of July picnic and every year, I stand in my closet scrambling for some red, white, and blue.
But this year, I resolved to have some patriotic clothing for when the 4th arrives, and I was determined to find something cute that I could also wear at other times of the year! When I found this blouse, I was smitten. I'm super into flowy tops this days, so it was a perfect choice, and the pretty, yet still somewhat subtle patriotic feel of the top seemed like it would be a great choice!
I'm excited that when the 4th of July comes around this year...I'll be ready!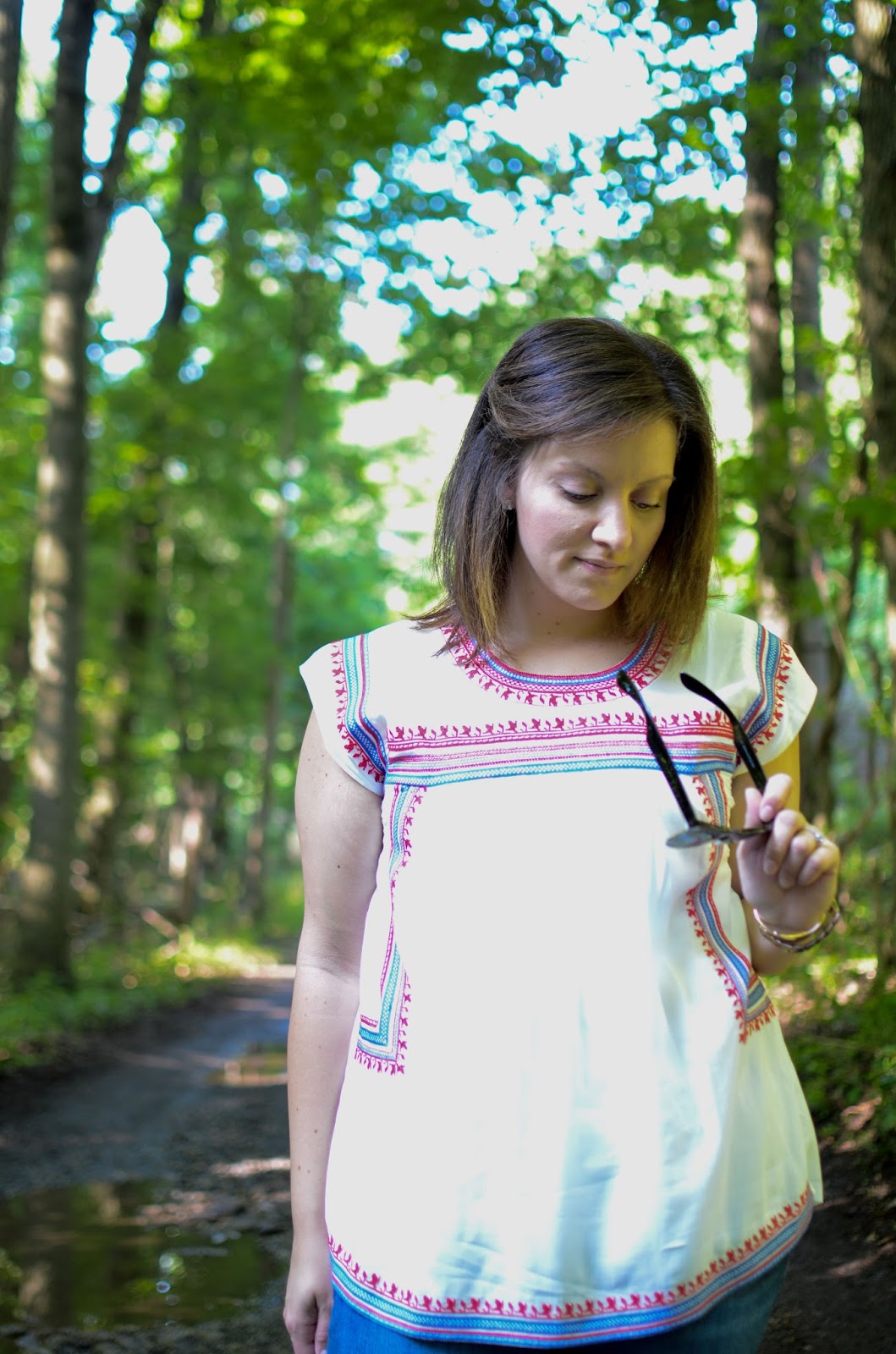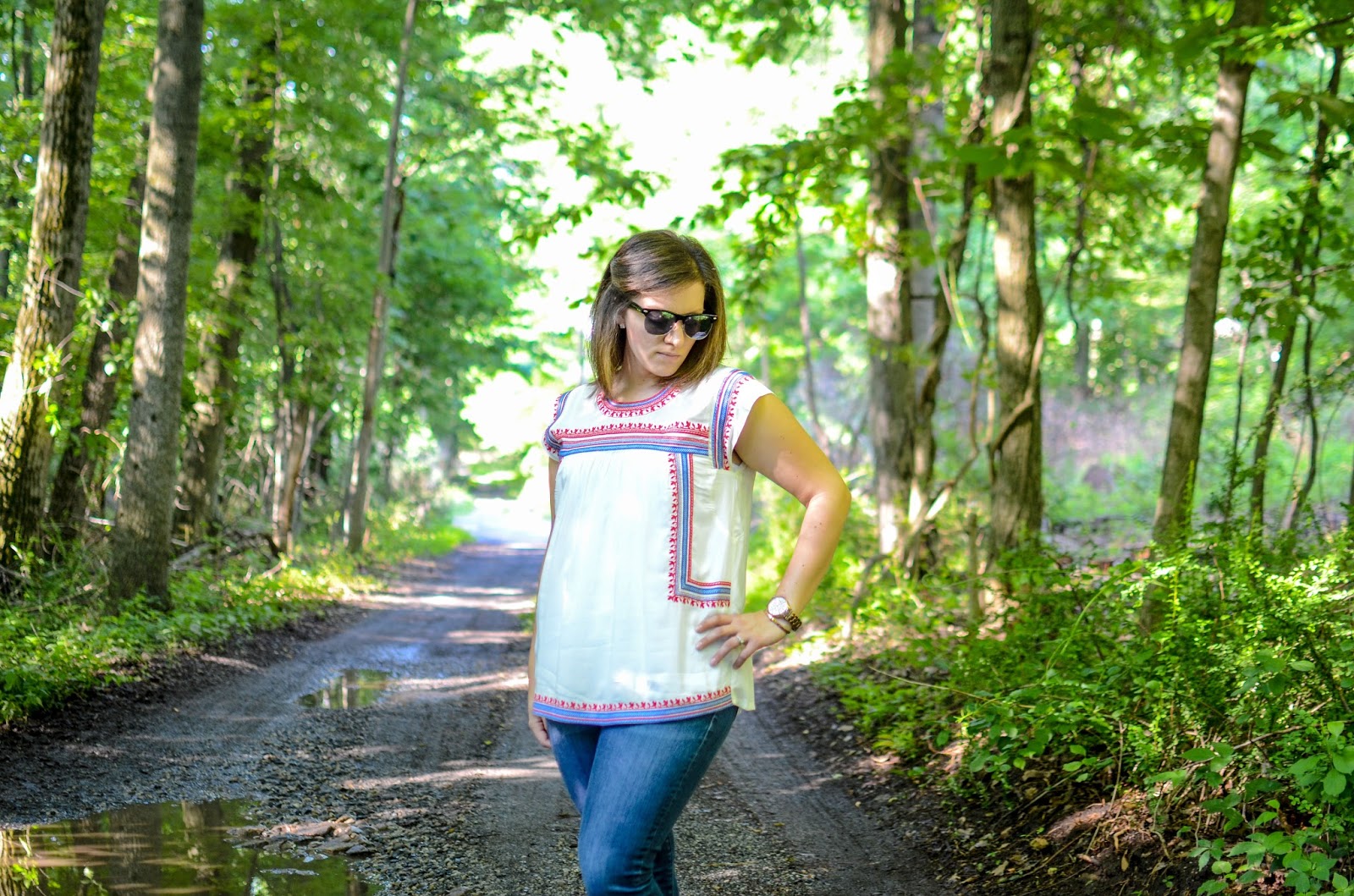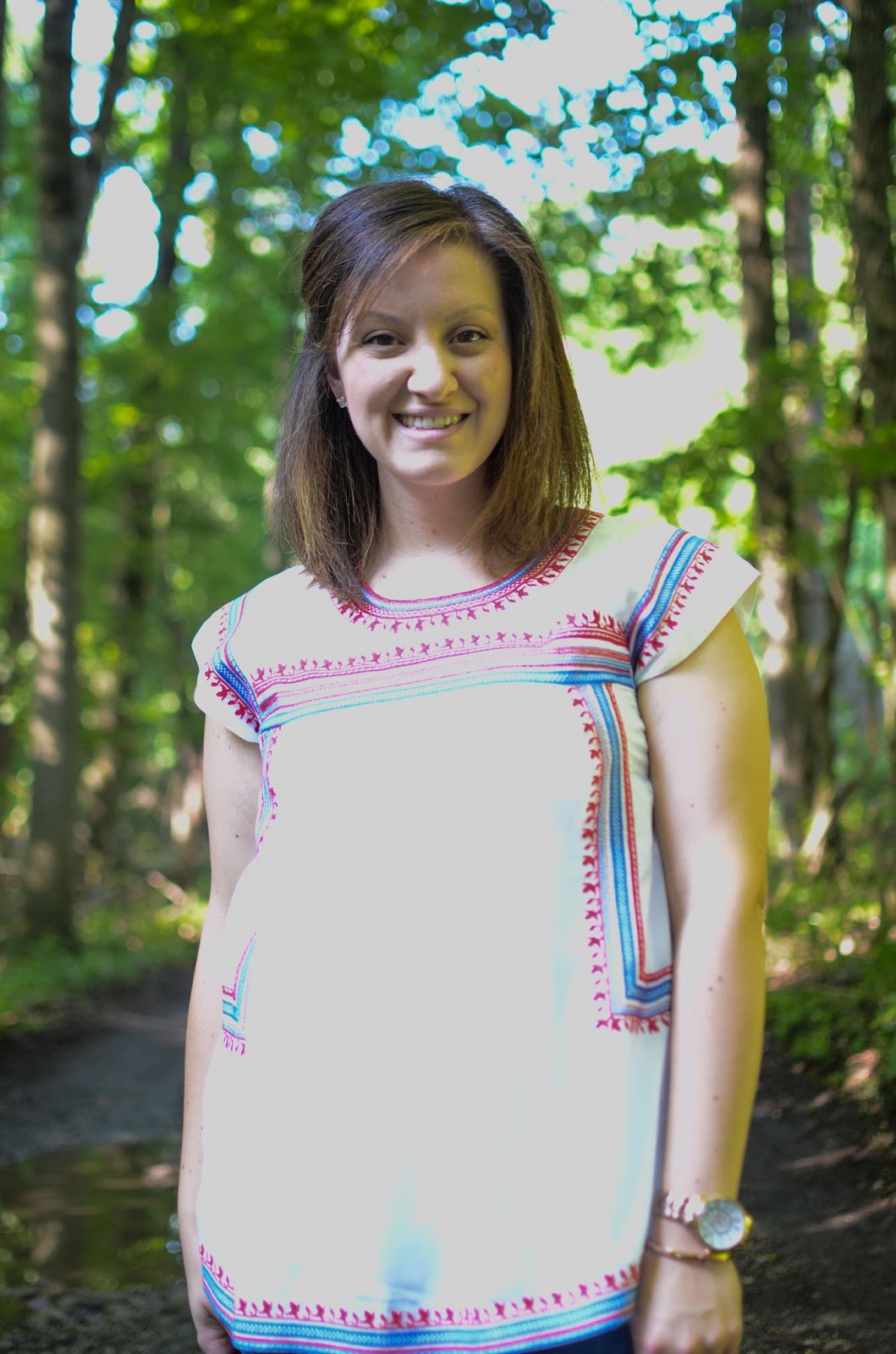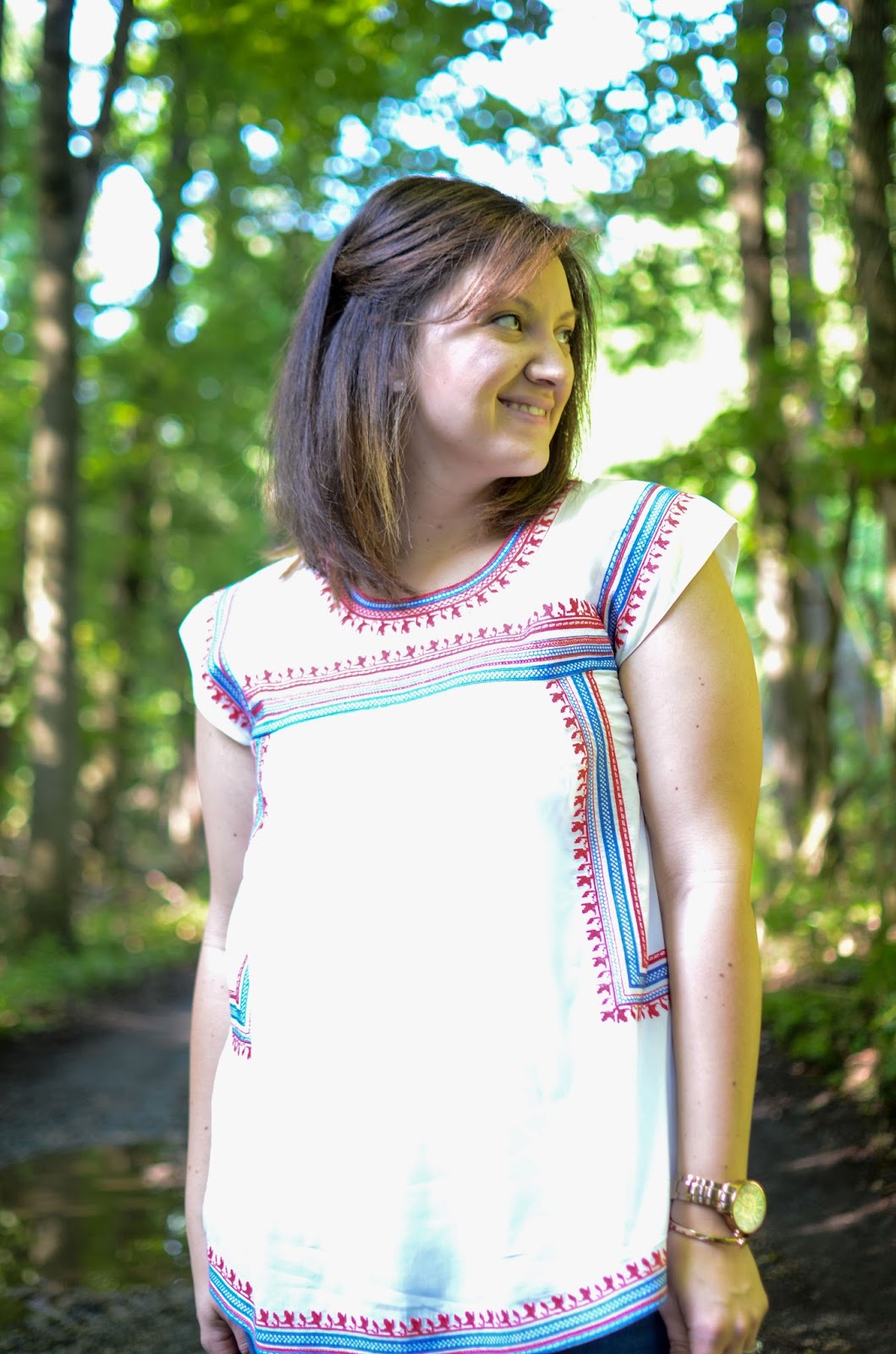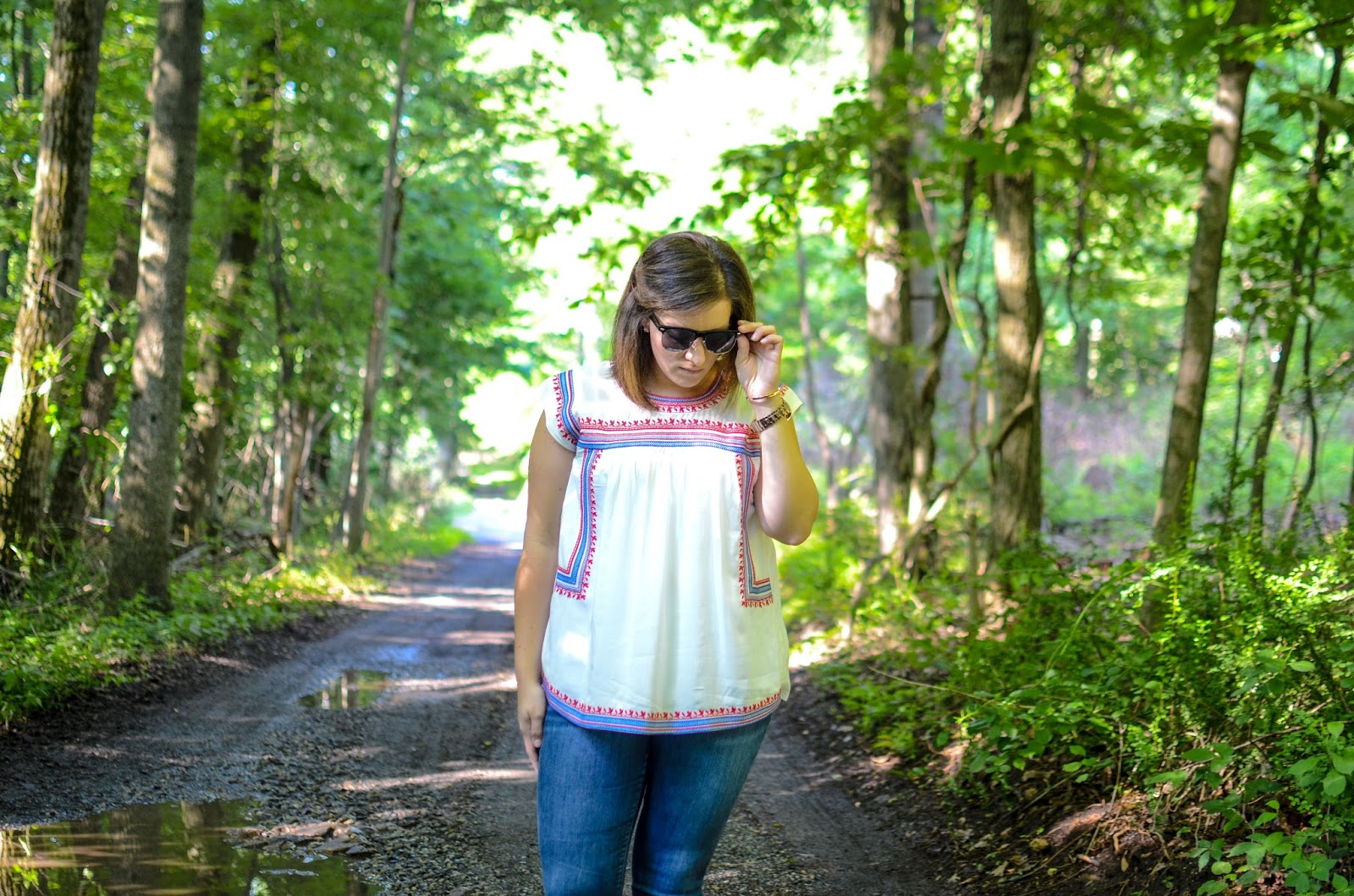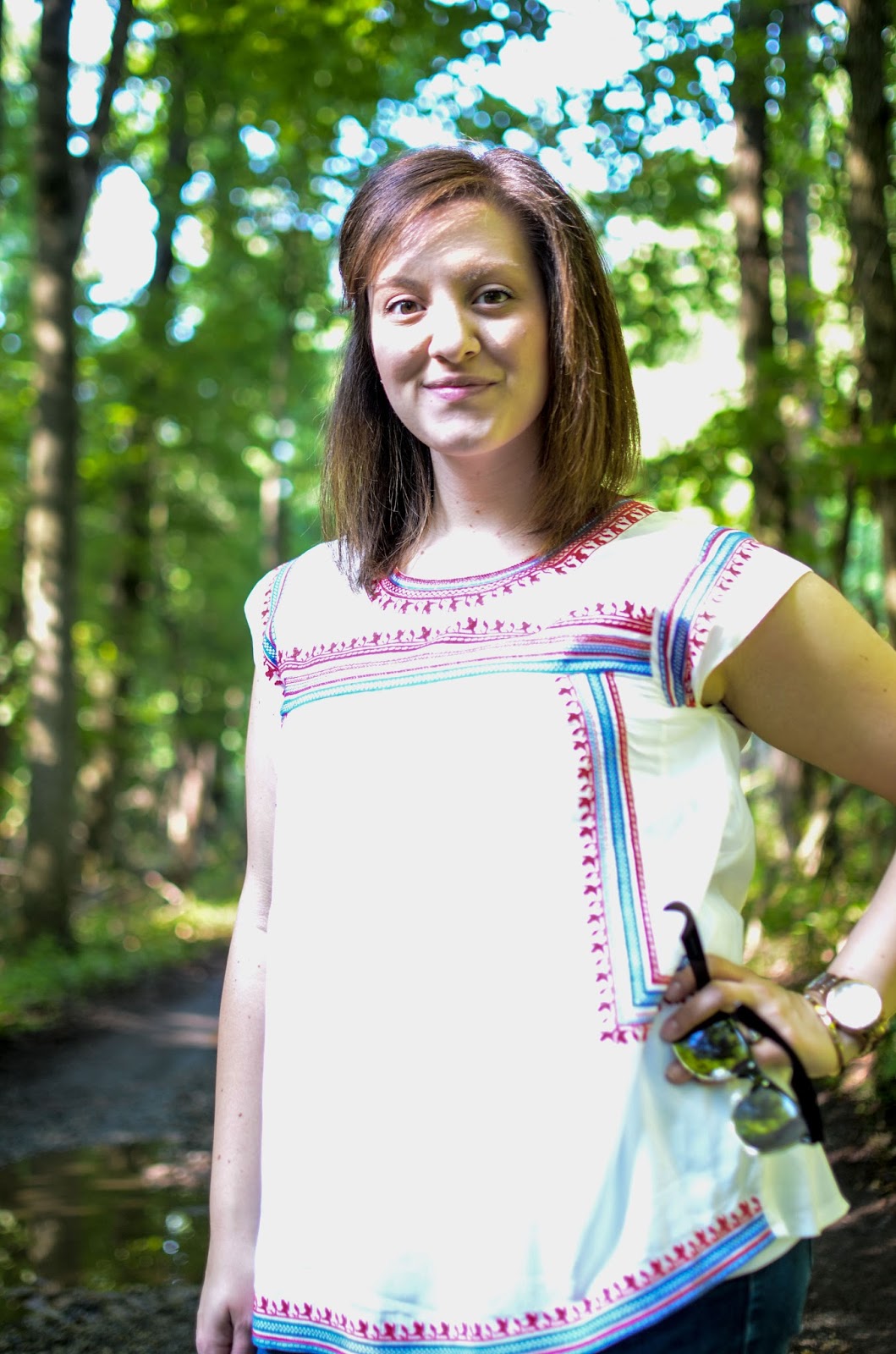 OUTFIT DETAILS //
Jeans // GAP
Blouse // Seven
Sunglasses // Target
Watch // Betsey Johnson
Bracelet // Kate Spade