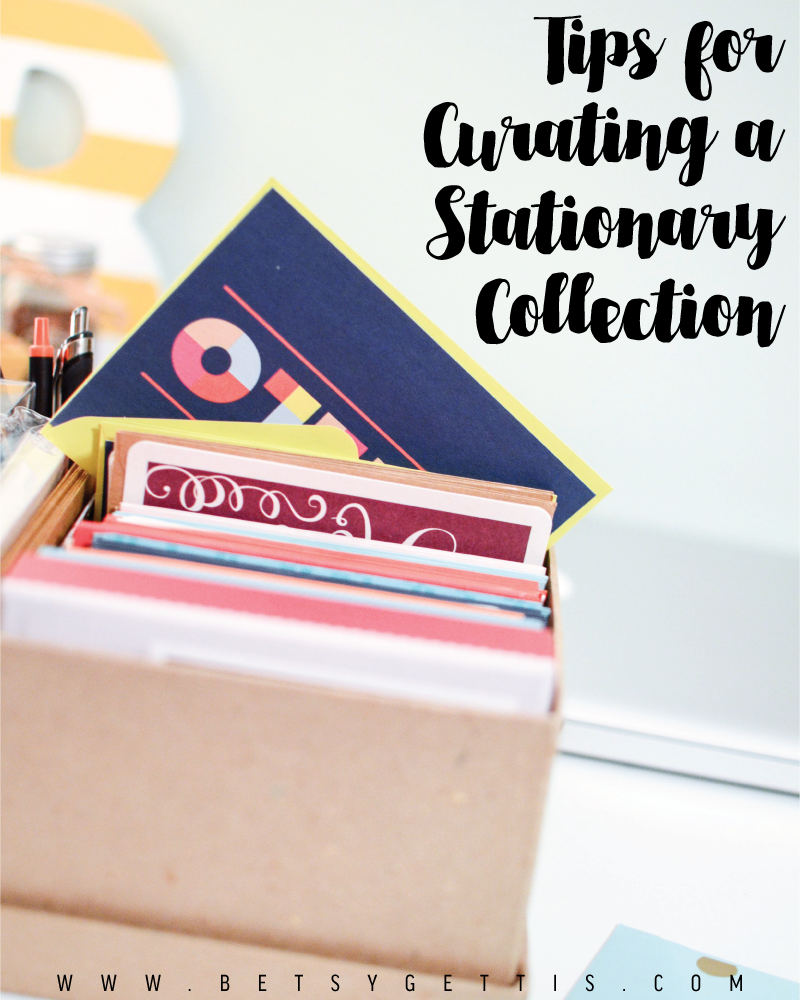 One of my favorite things to do is to write letters to a friend. Because I went to college out of state, I ended up with friends who are all over the country. I love sending those girls snail mail, but what made me realize my love of mail even more was when AJ moved to Massachusetts.
I also don't think there's anything better than finding a hand-written note waiting in the mail. There's just something so personal and intentional about a notecard or letter in the mail. Knowing that someone took the time to write a note and mail it just means a lot to me!
I love sending AJ cards! For Valentine's Day last year, I sent him one card every day in February leading up to the holiday. However, that's probably one of the only times in my life that sending snail mail was a carefully planned act. Typically, the inspiration to send someone a note is random and comes late at night. As much as I love sending cards, I don't necessarily love going to the store and standing in the card aisle trying to find the perfect one. I'm just too indecisive!
So, something that I've found to be incredibly important (and helpful), is having a box of notecards stuffed into my desk for those moments when the mood to write a letter strikes! I'm a bit of a stationary hoarder, so I'm constantly picking up packs of notecards, but I find that they come in handy! Having a stash of blank notecards to grab from is such a great tool to have at your fingertips.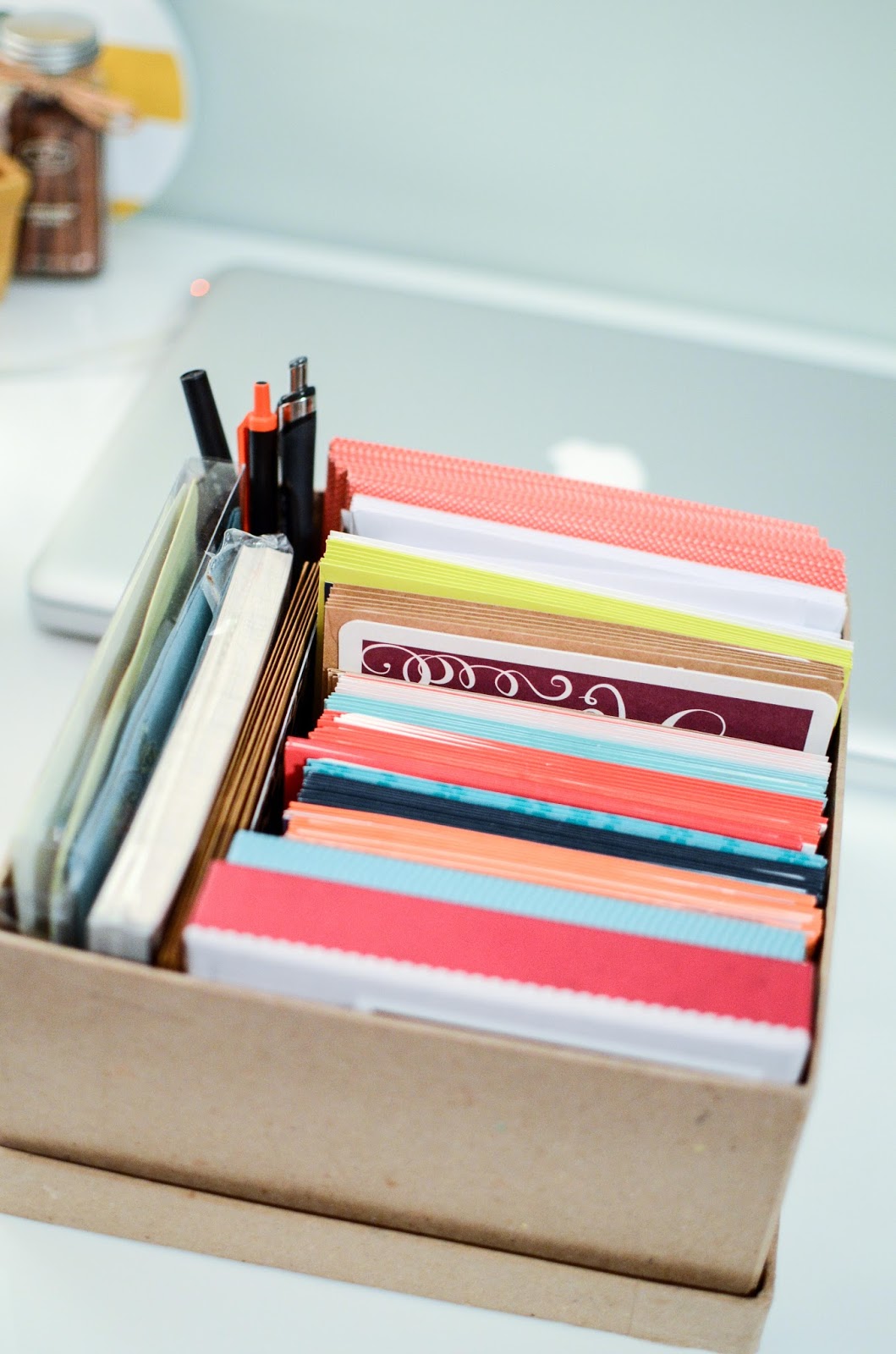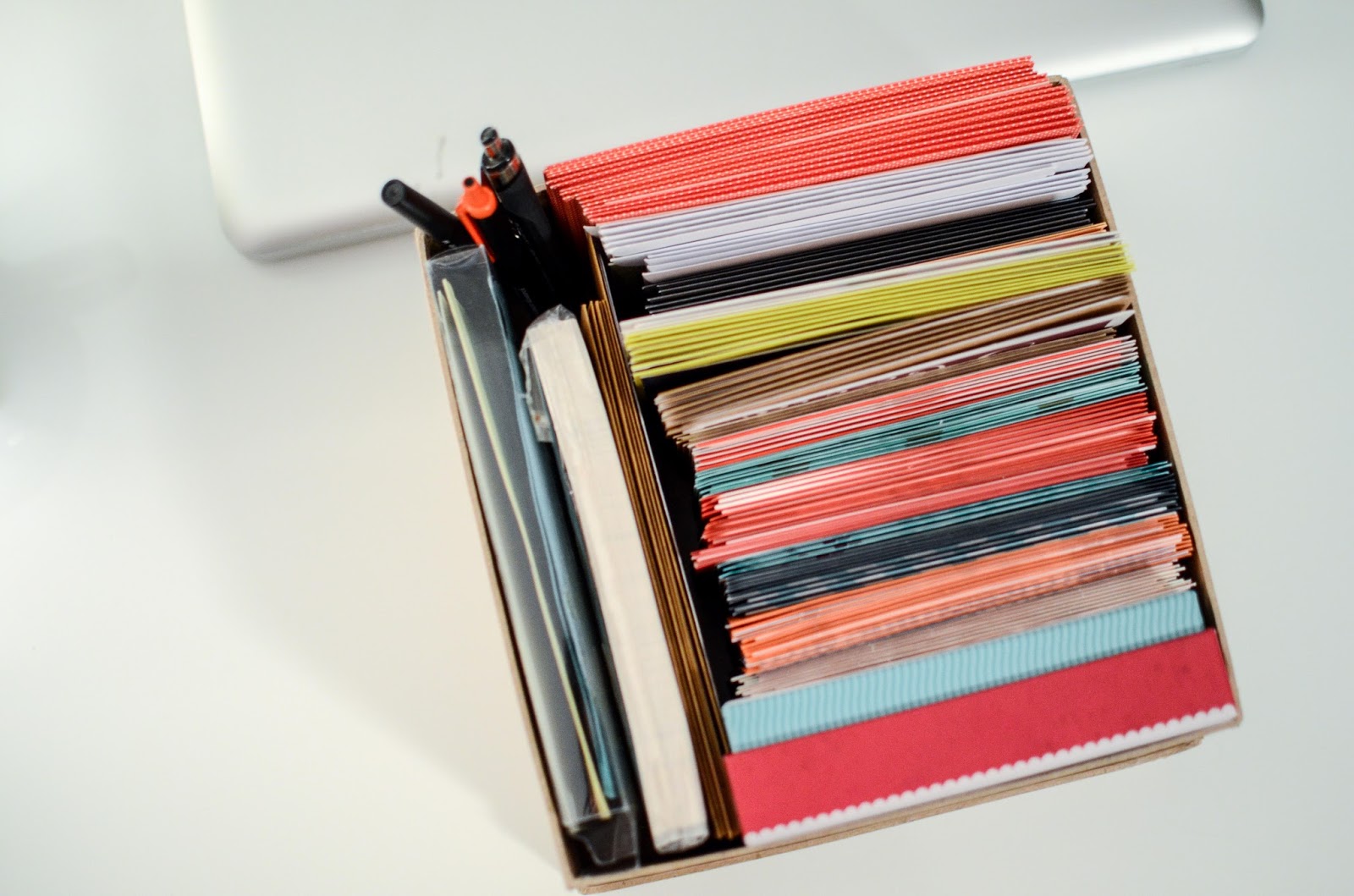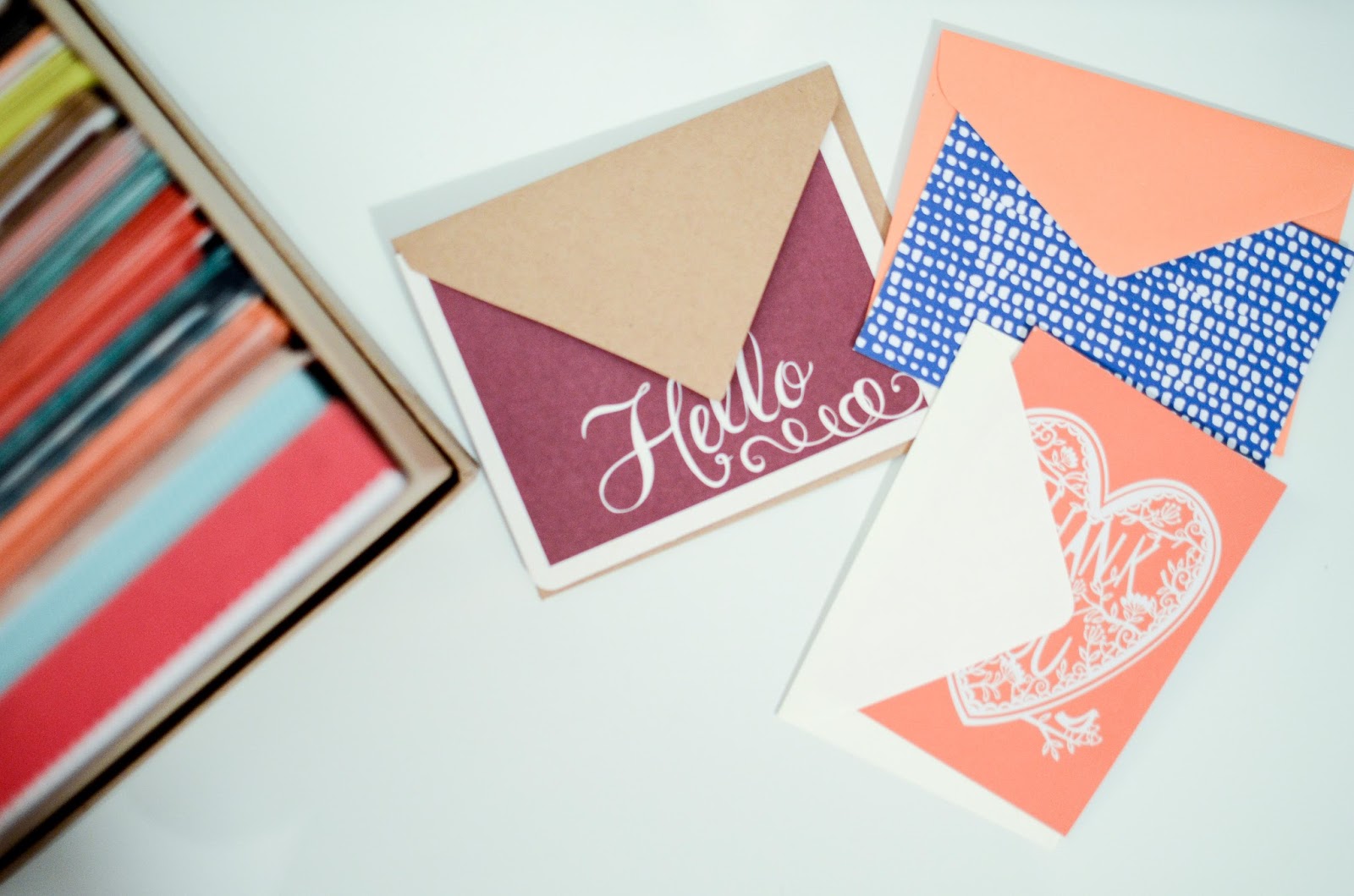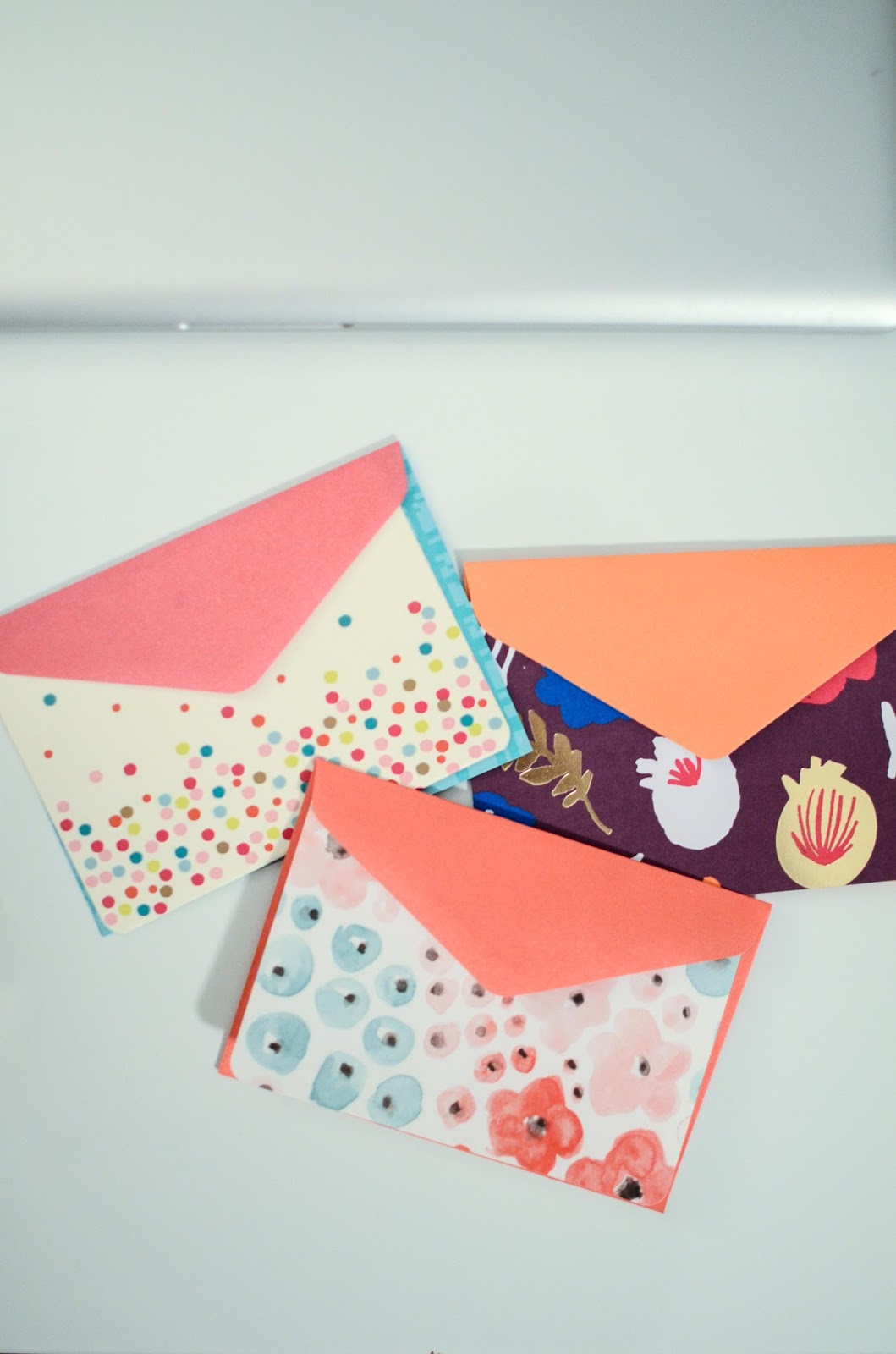 Here are some tips for curating your own stationary collection!
1 // Have some variety. It's good to have some "Thank You" notes, but remember that just plain old blank notecards with a pretty design on them are totally versatile! I use blank notecards far more than I use anything "specific," and I like having a number of designs to choose from when I want to send someone a letter!
2 // Don't forget the extras. Washi tape, pretty stamps, stickers are all extras that make snail mail even more fun! Don't just settle for the run-of-the-mill flag Forever stamps, ask your local post office to see some of the special edition or decorative stamps that they have. They cost the same amount, but bring something extra to your mail!
3 // Shop smart. My favorite places to look for stationary are in the dollar spot at Target, the dollar/sale section at Michaels, and at places like Marshalls. You can also often find boxes of cards on the end caps at Target and in stationary aisles on sale, but I never pay more than $3-4 for a box of notecards that are going into my stationary collection! I do like to indulge in a really pretty letterpress card when I find one I really love at a boutique, but for my "on-hand" stationary, I keep a load of the cheap stuff on hand!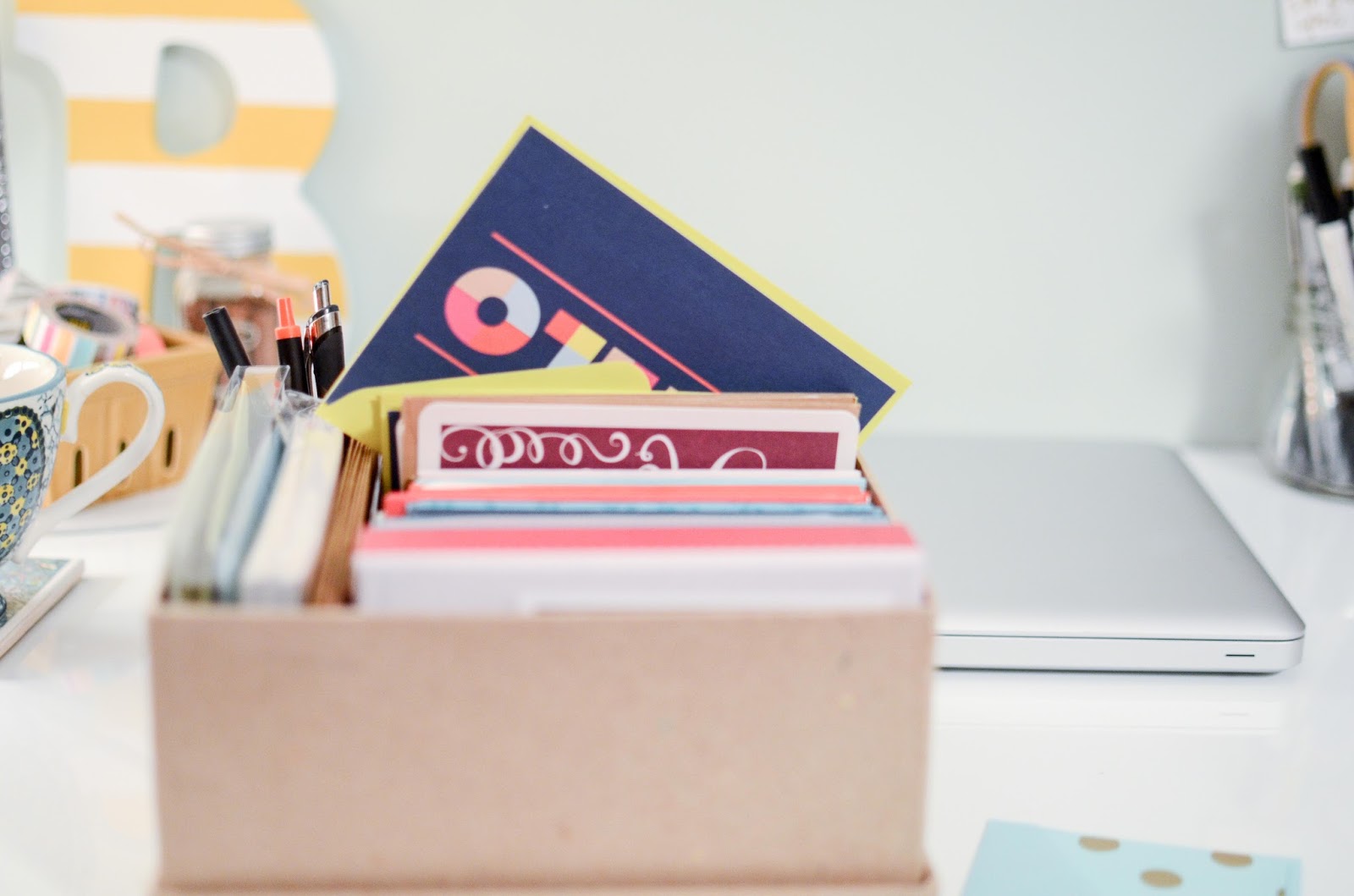 DO YOU HAVE A STATIONARY COLLECTION? WHERE DO YOU LIKE TO PICK UP NOTECARDS?