I love being creative and so when it came to wedding decor, I didn't hesitate when I decided to do just about everything myself. From making my own mercury glass to doing all of my own calligraphy for the nearly-100 invitations we're sending out to staining and hand lettering 36 boards for centerpieces to making our favors by hand, there's a lot of DIY going on in the Gettis house. If wedding planning was like Girl Scouts, I'm pretty sure I'd get the DIY Bride badge.
But I've learned in these past few months that I can't do everything myself. It's just too much and though wedding planning has been a relatively stress-free process, I have started to get a little nervous when I look at the things I still need to check off of my to-do list and realize that we've only got two short months to go until the big day. Luckily, I have a great group of girls who will be standing up beside me on that day who have offered to lend a hand in whatever way I need, plus a really supportive network of family and friends!
If my mom taught me anything, it's that you don't let people inside your front door without being prepared to feed them (can you tell that we're Italian?). While I haven't yet perfected her prowess in the kitchen, I do appreciate the art of being a good hostess and having food on hand to feed your guests, particularly in those impromptu moments when I haven't planned ahead enough! One of my new favorites to have on hand is DIGIORNO Pizzeria!™ Thin Pizzas!
I don't often reach for frozen pizza at the grocery store, but I have to tell you...this one takes
the
cake! It
definitely
tastes as good as if I made it myself, without any of the prep and guess work that goes into making pizza at home (I never know how to find the perfect sauce-to-cheese ratio!).
It was quick to prep (only took about 15-20 minutes in
the
oven) and the preservative-free crust is delicious. These
DIGIORNO Pizzeria!™ Thin Pizzas
are also topped with real cheese, premium meats, and delicious veggies, and come in four different varieties...Supreme Speciale, Primo Pepperoni, Margherita (my fave!), and Spinach & Mushroom. With so many different options to choose from, having a few on hand is sure to please anyone who walks through your door. (Plus, if you try
DIGIORNO Pizzeria!™ Thin Pizzas
and don't like them, you can visit Digiorno.com for a info on how to receive a refund...so grabbing a few of these next time you're at the store is a no-brainer!)
I love getting to spend time with my bridesmaids and family as I share this exciting season of life with them, and I'm so blessed to have such awesome people surrounding me! Even if it's just having someone keep me company while I work on wedding stuff, or just having someone over to watch a movie and take a break from all of the craziness of wedding planning, it's always great to spend time with the people that I love! Keeping a few
DIGIORNO Pizzeria!™ Thin Pizzas
in my freezer for those impromptu moments and meet-ups is a great way to be hospitable and have good, quality food that's quick and easy to prepare to feed my guests!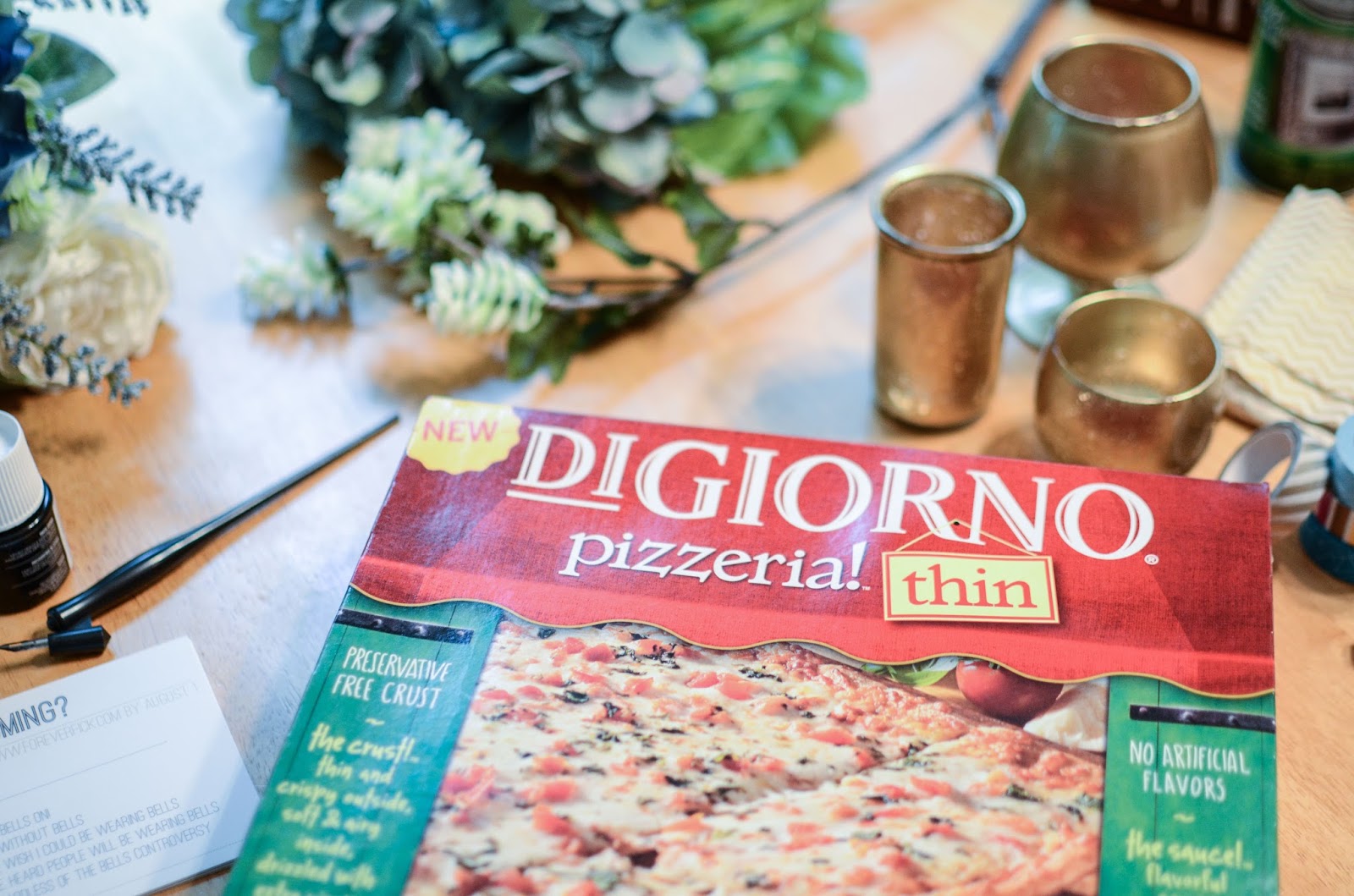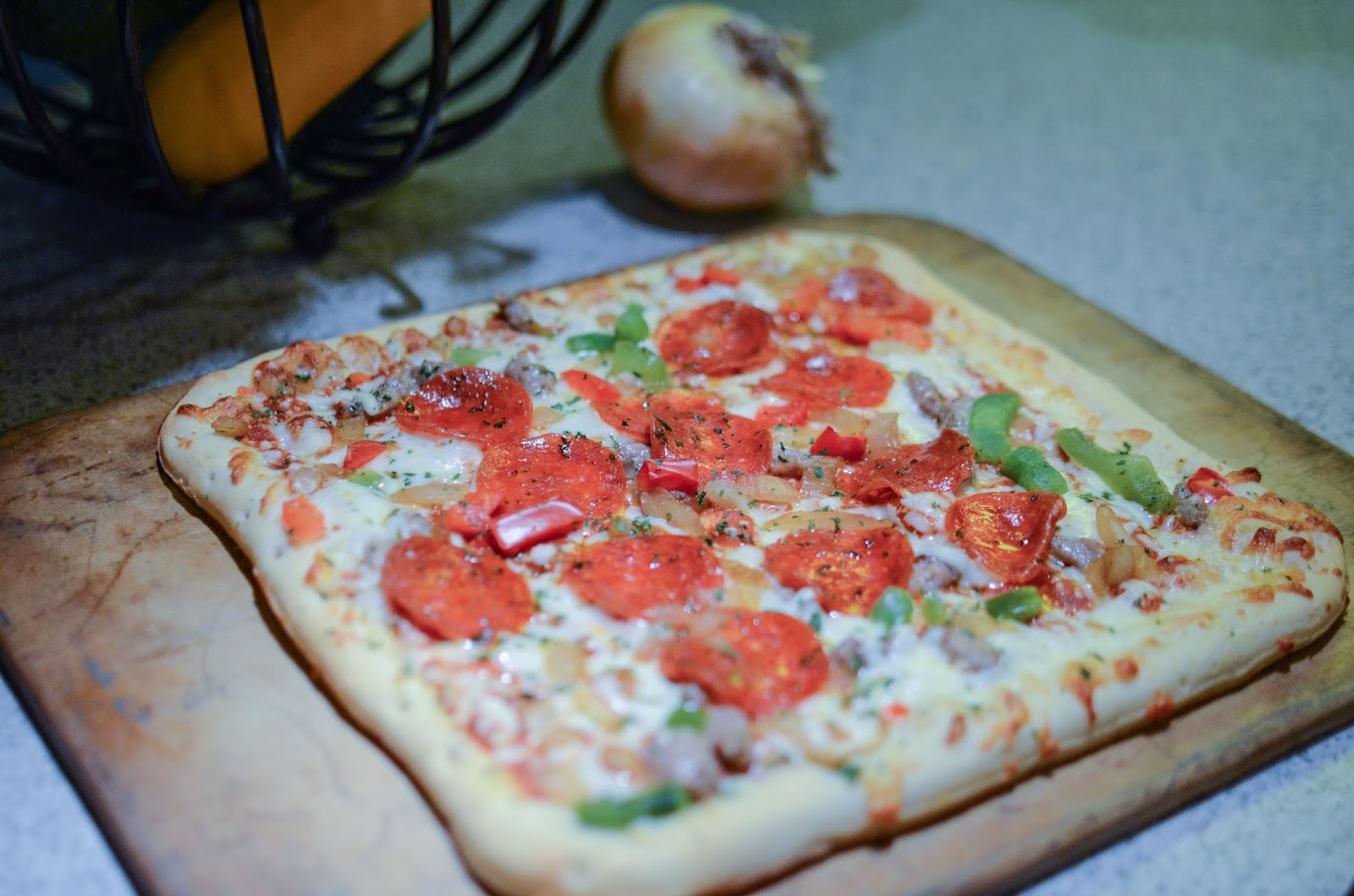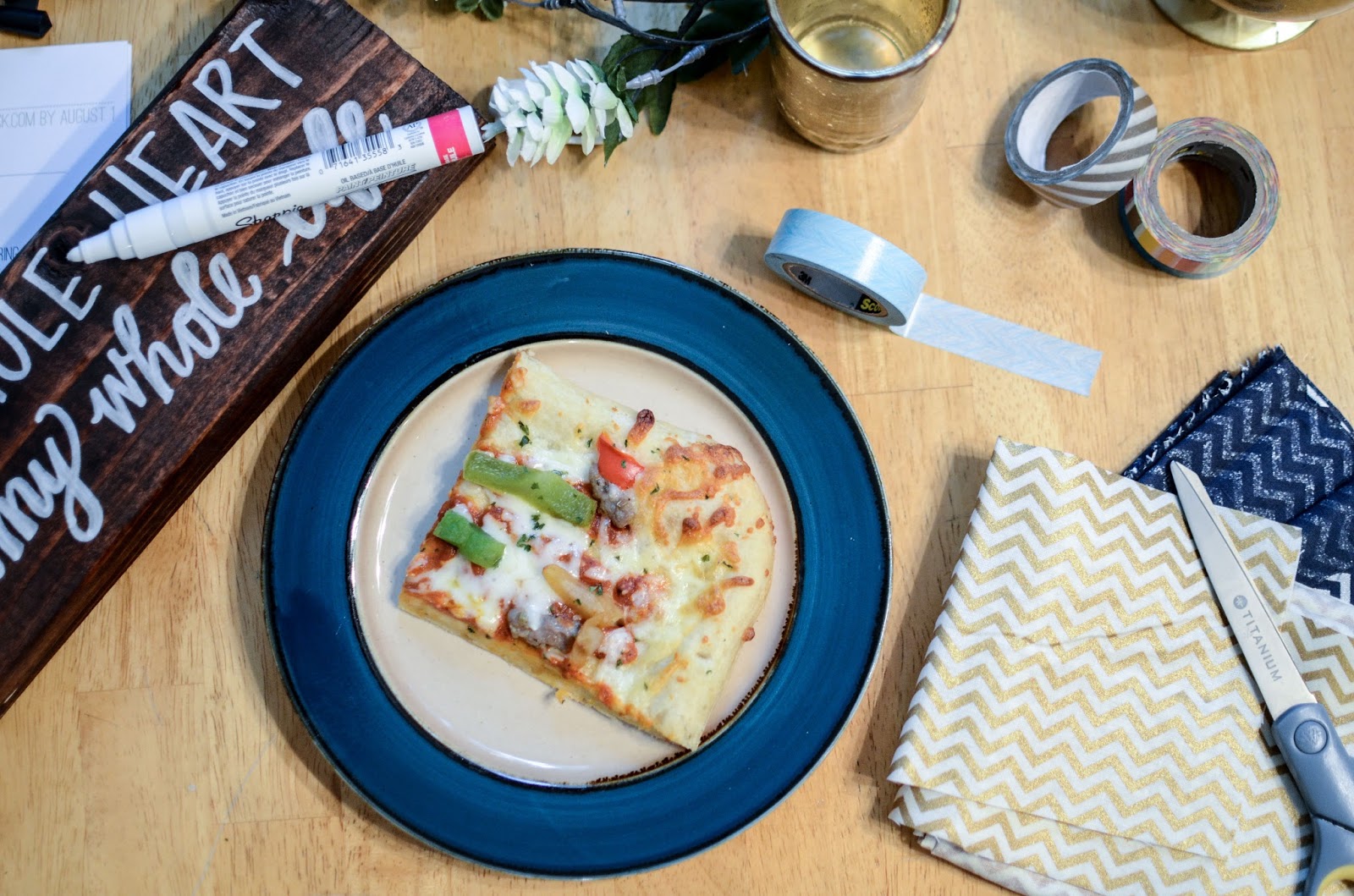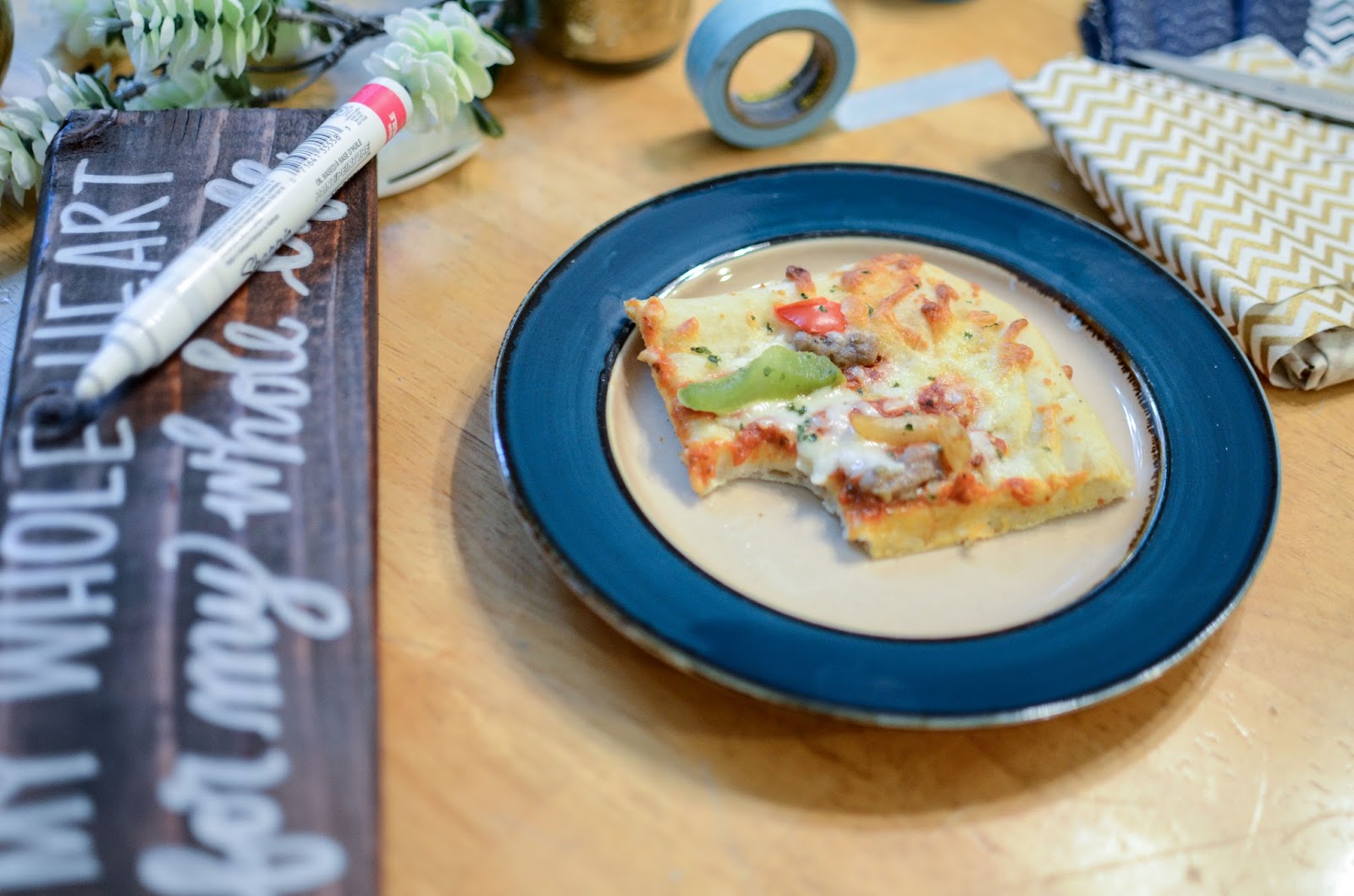 HAVE YOU TRIED OUT ONE OF DIGIORNO'S NEW
PIZZERIA!™ THIN PIZZAS? PICK ONE UP NEXT TIME YOU GROCERY SHOP, AND THEN BE SURE TO VISIT DIGIORNO ON FACEBOOK AND TWITTER TO LET THEM KNOW WHAT YOU THINK USING THE HASHTAG #YOUBETHEJUDGE.
I was selected for this opportunity as a member of Clever Girls and the content and opinions expressed here are all my own.