I'm so happy to welcome Chris from Framestr to the blog today! Chris reached out to me a little while ago because he noticed my love of all things vintage and offered to take over Heavens to Betsy for a day to talk about adding some charm to your space with vintage pieces! I love finding cool old treasures and adding that character to our living space. Whether it be an old crate or a vintage camera, each piece is unique and brings a lot of history into your room. Enjoy these tips and vendor spotlights from Chris!
A space needs character, adding a touch of vintage will elevate your home and make it one-of-a-kind. Whether you add a few charming knick-knacks,
vintage furniture or decorations, the little extra style will make your space stand out.
Vintage can really be anything. It can be a piece your great grandmother has passed down from generation to generation, a reclaimed piece you stumbled across, or even new pieces that provide a modern twist to a vintage era.



For beginners, it's best to start small. You can add a vintage flair by displaying small pieces as accents in a room. Consider things you're interested in, perhaps you have a passion for photography and would like to display some old photos or antique cameras.


One of my favourites is a local vendor from Toronto,
Goodfolk Vintage
. This unique shop offers a variety of pieces including: vintage posters, hand crafted art objects, tapestries and woodcarvings. Toronto couple Emilie and Matt started Goodfolk and both have a background in art and design. They travelled the world, rummaged and collected cool things and have now opened a shop to sell all their special items.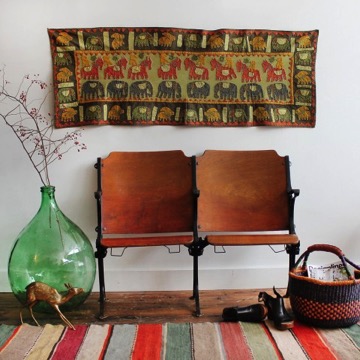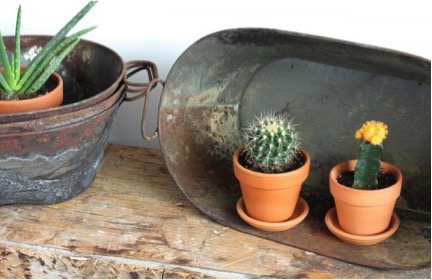 In addition to antique pieces, reclaimed items are a great way to mix in a bit of vintage with modern.
Everything created by
Andrew's Reclaimed
is handmade from start to finish in their Washington workshop, hand-picking each piece and working to a great presentable finish for a gift that will be useful, as well as unique.
Each piece is built using wood sourced from dismantling ages-old fences, barns and other structures ready for demolition.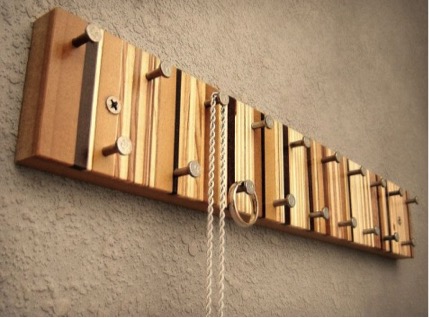 Lastly, one of my favourite off-the-wall alternatives to traditional vintage options is a boutique Montreal shop,
Cadeauté
.
Those who love bold, colourful designs, graphic lines and geometric shapes will fall in love with Barbara's designs. Cadeaute's Shop features retro reimagined objects and hand painted furniture. A colourful refurnished piece of furniture can really add vibrancy to a room.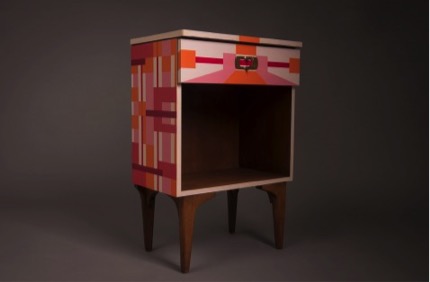 Looking for a night stand? Evelyn's design is late 60's inspired, with its complex three-dimensional geometric patterns. The piece can be found
here
, prices start at $394.56.
Every style is unique and not one is correct. Feel free to share some of your favourite vintage pieces with our readers. Re-using old pieces not only adds a touch of boldness and flavor to the home, it is environmentally friendly and integrates culture from a different era.