This is a sponsored conversation written by me on behalf of Snapple. The opinions and text are all mine. #TrueTeaTaste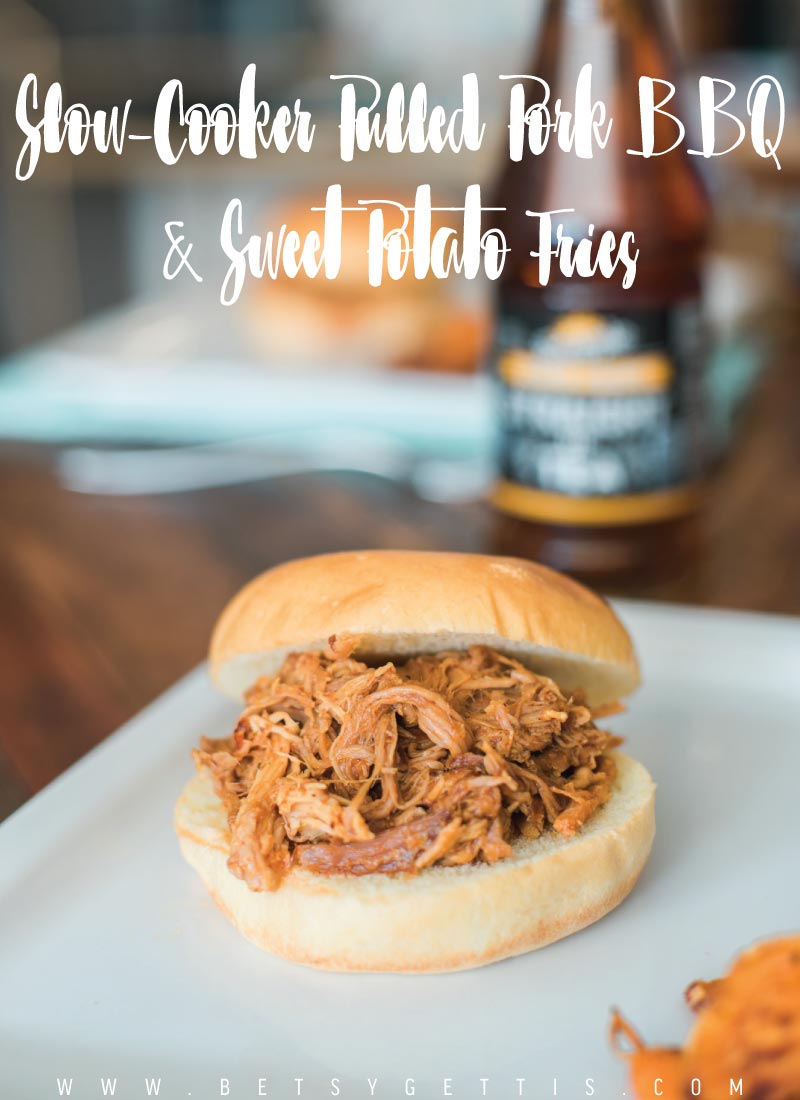 May was an absolute crazy month...we moved, we went to Disney (again), we kicked off our wedding season, and we tried to get into a good rhythm of living in our new place, cooking more often, and enjoying the start of the summer season.
Part of that rhythm has been learning to meal plan and utilize my favorite kitchen appliance...the slow cooker! I mean, what's better than throwing some stuff together in the morning and coming home to a delicious-smelling house and meal ready for eating?
One of our favorite things to eat any time of year, but especially in the summer, is BBQ. We love going to our local BBQ place and sitting out at a picnic table and enjoying some home-cooked sides, delicious pulled pork, and sweet tea. So last week, I decided to take one of our favorite meals and replicate it at home. I got a pork roast, pulled out the slow cooker, and came home to a yummy pulled pork BBQ. One of our favorite sides is sweet potato fries, and we've been serving up this easy and healthy baked version with everything lately. They've got a great salty-sweetness to them and they pair so well with just about everything.
This meal just screams summer and makes me think of all of the picnics and outdoor eating we'll be doing this season! We got to try out
Snapple® Straight Up™ Tea
, which paired perfectly with this delicious summery meal! It comes in multiple varieties (including black, green, and rooibos!) with three levels of sweetness (AJ loved the Sweet while I went with Sorta Sweet!) and is made with all-natural ingredients and no artificial anything, so it's a great compliment to any meal!
Read on for recipes for both the pulled pork and sweet potato fries, and enjoy!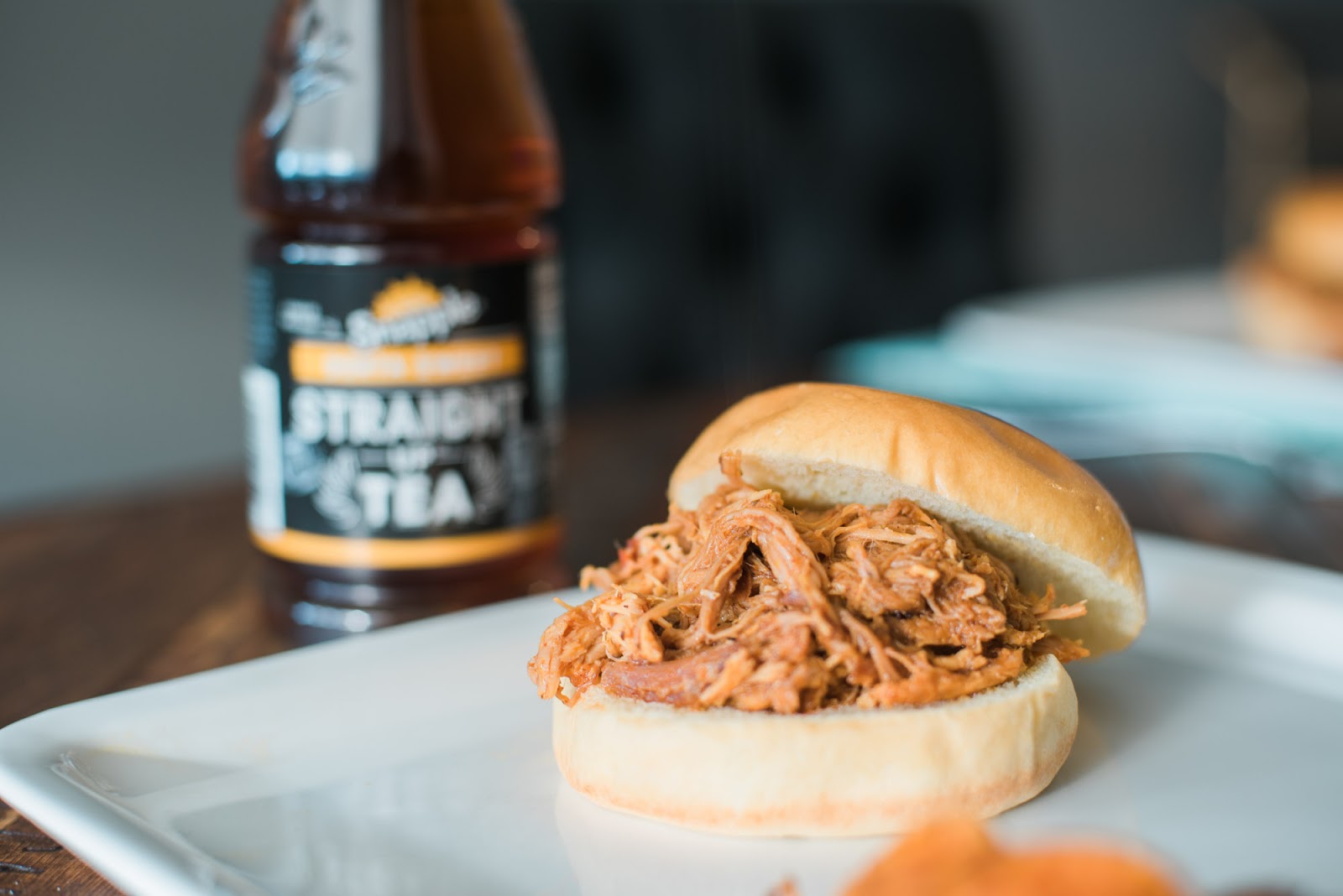 SLOW-COOKER PULLED PORK BBQ
WHAT YOU NEED //
3lb pork roast (shoulder roast preferred)
1/3c apple cider vinegar
1/2c packed brown sugar
1/2c ketchup
1/4c BBQ seasonings (look for a bbq seasoning package in your grocer's spice aisle!)
WHAT TO DO //
Place your roast in your slow-cooker, trim off any large pieces of fat as much as possible.
Mix vinegar, brown sugar, ketchup, and seasonings in a bowl until combined. Pour mixture over your roast.
Cook roast on low for 8hrs or high for 4hrs, until it easily pulls apart. Using two forks, shred the roast and pull it apart to created a pulled pork BBQ. Remove any pieces of fat as you shred.
Serve on toasted brioche buns!
BAKED SWEET POTATO FRIES
WHAT YOU NEED //
4-5 small-medium sweet potatoes
Olive oil
Salt
Pepper
Garlic
Preheat your oven to 425ºF.
Pierce sweet potatoes a few times with a knife or fork. Microwave on high for 3 minutes, adding more time until sweet potatoes are slightly soft.
Slice potatoes (we slice them into circles, but you can go for a more traditional "stick" fry shape as well) and place on a lightly greased baking sheet. Try not to overlap them too much.
Drizzle with olive oil, and then sprinkle salt, pepper, and garlic over them.
Bake for 20min, turning over halfway, or until they reach a desired crispness. Serve and enjoy!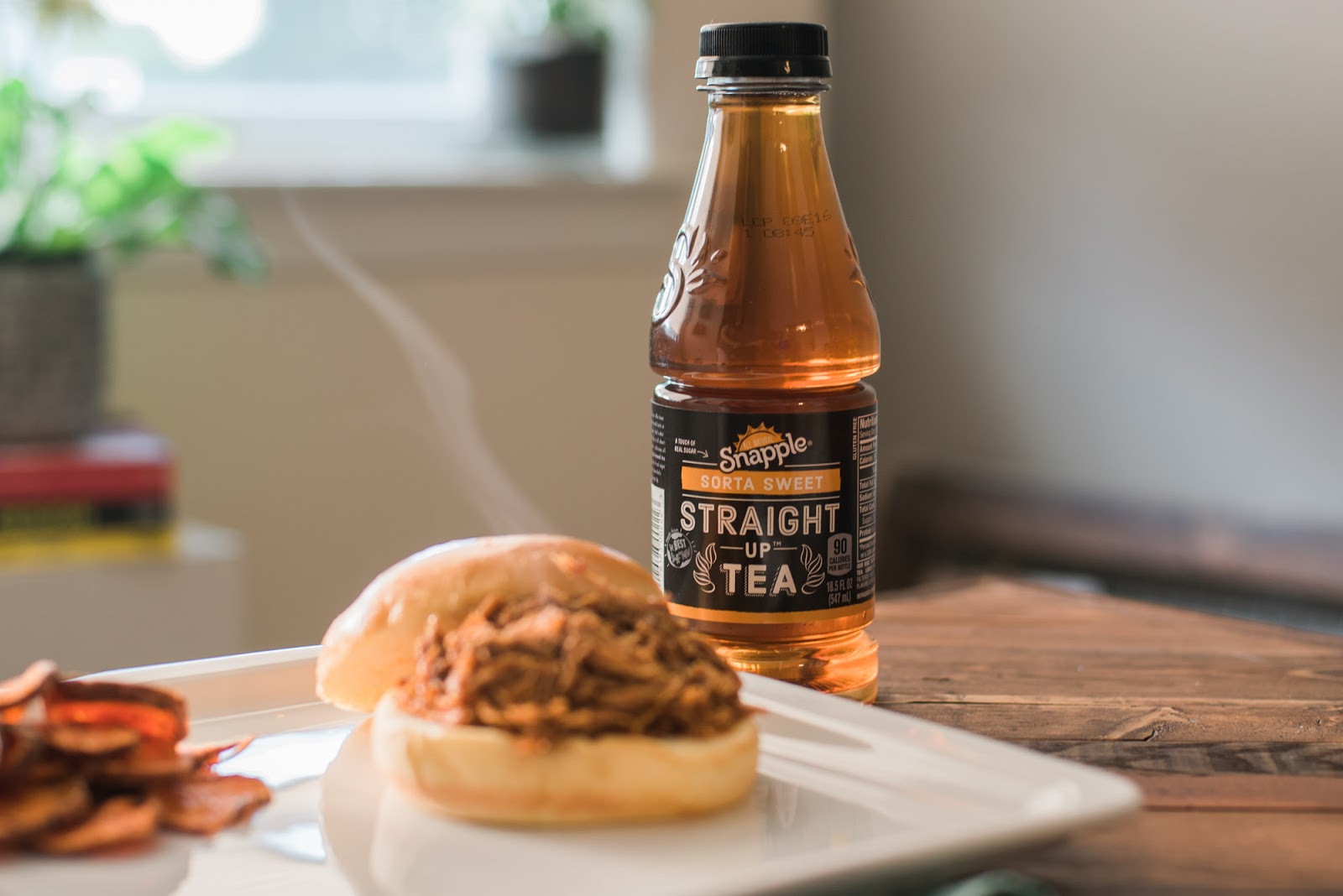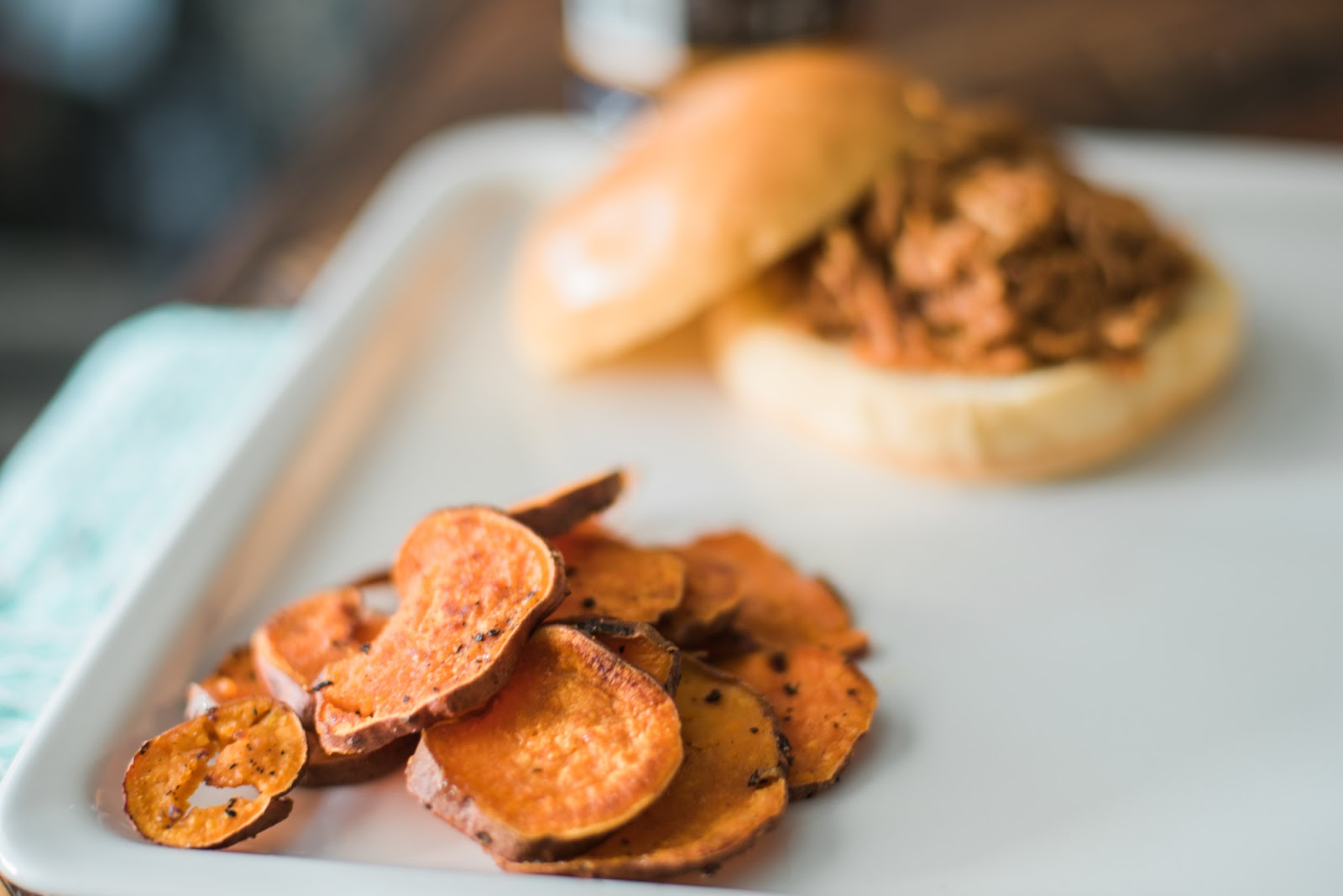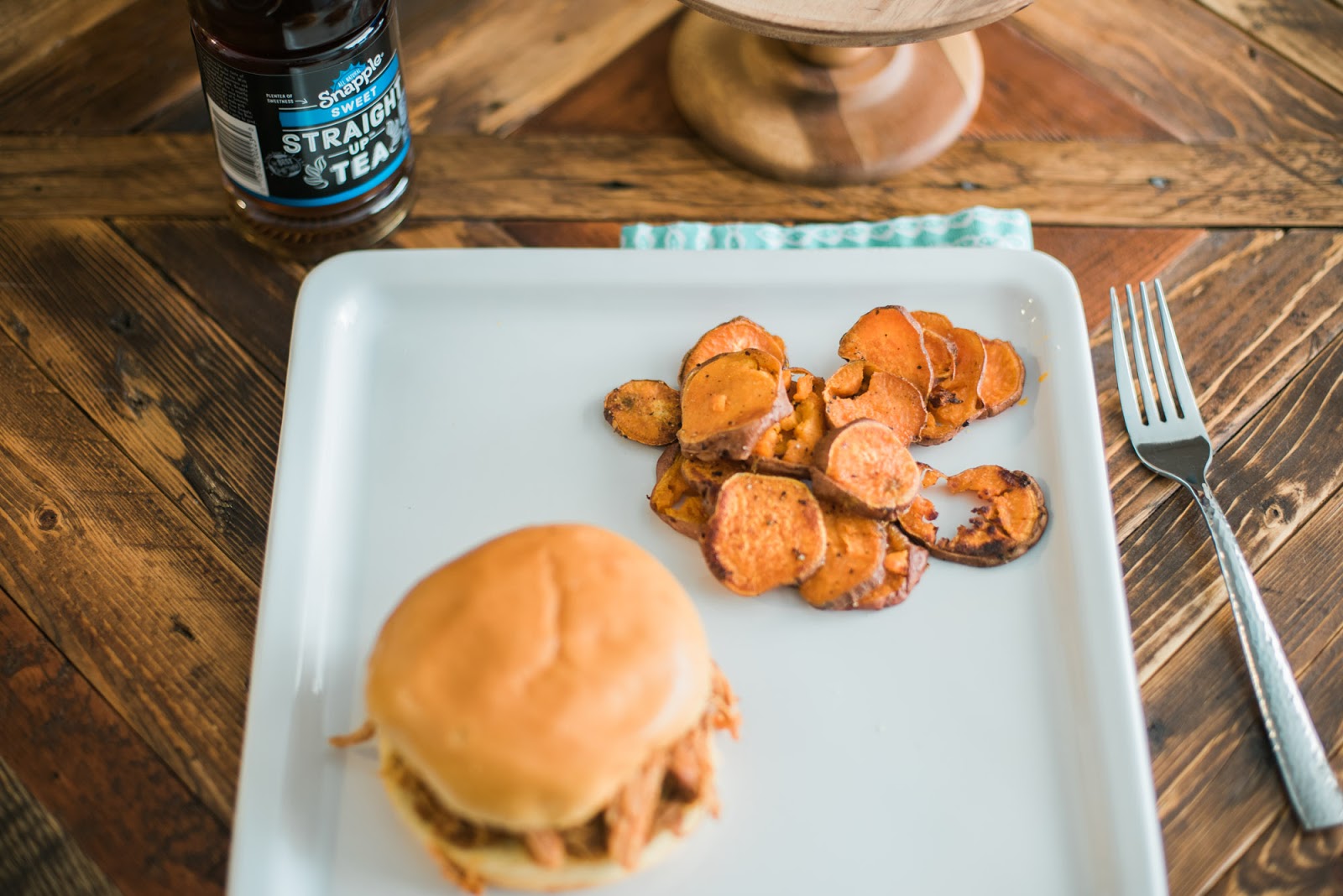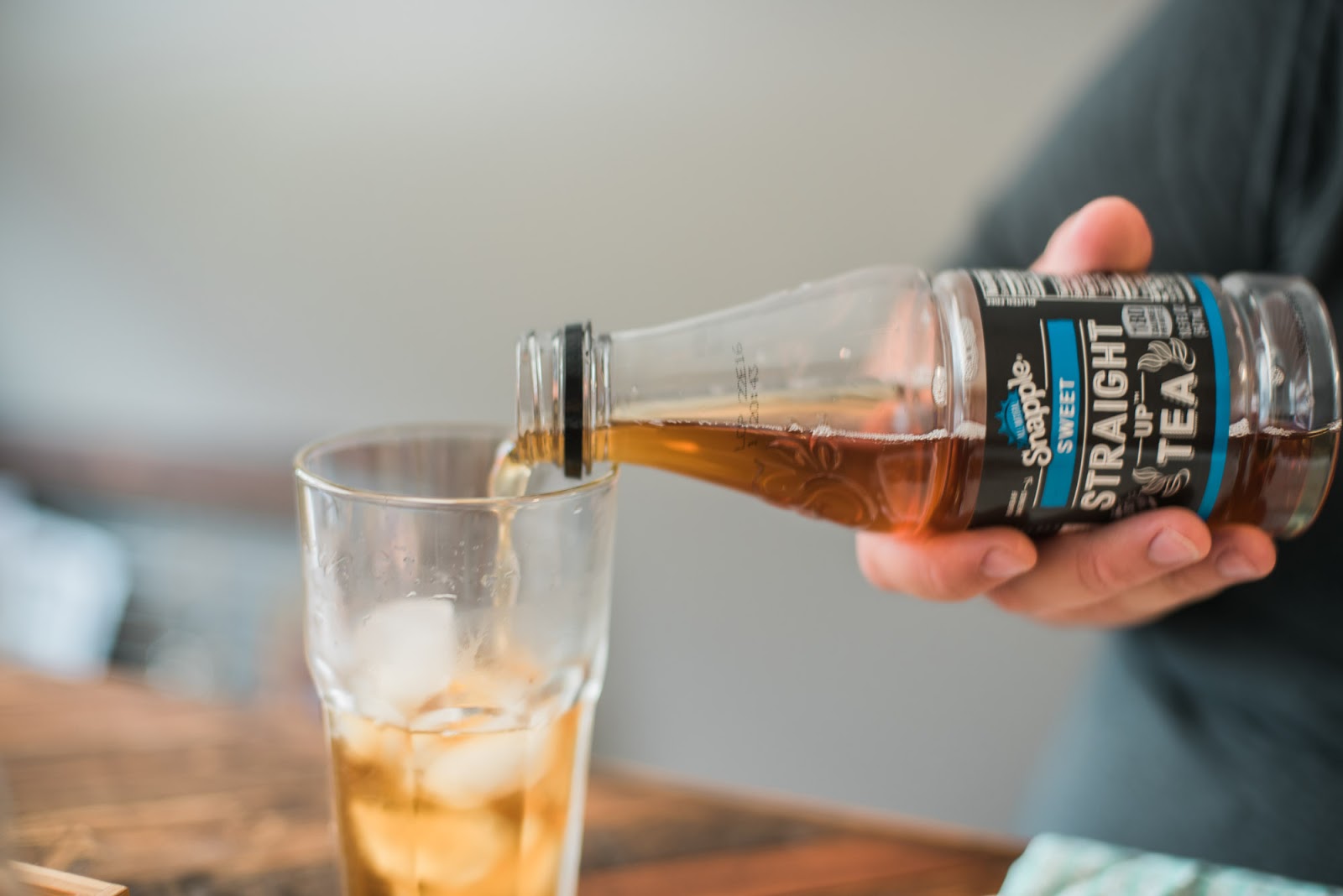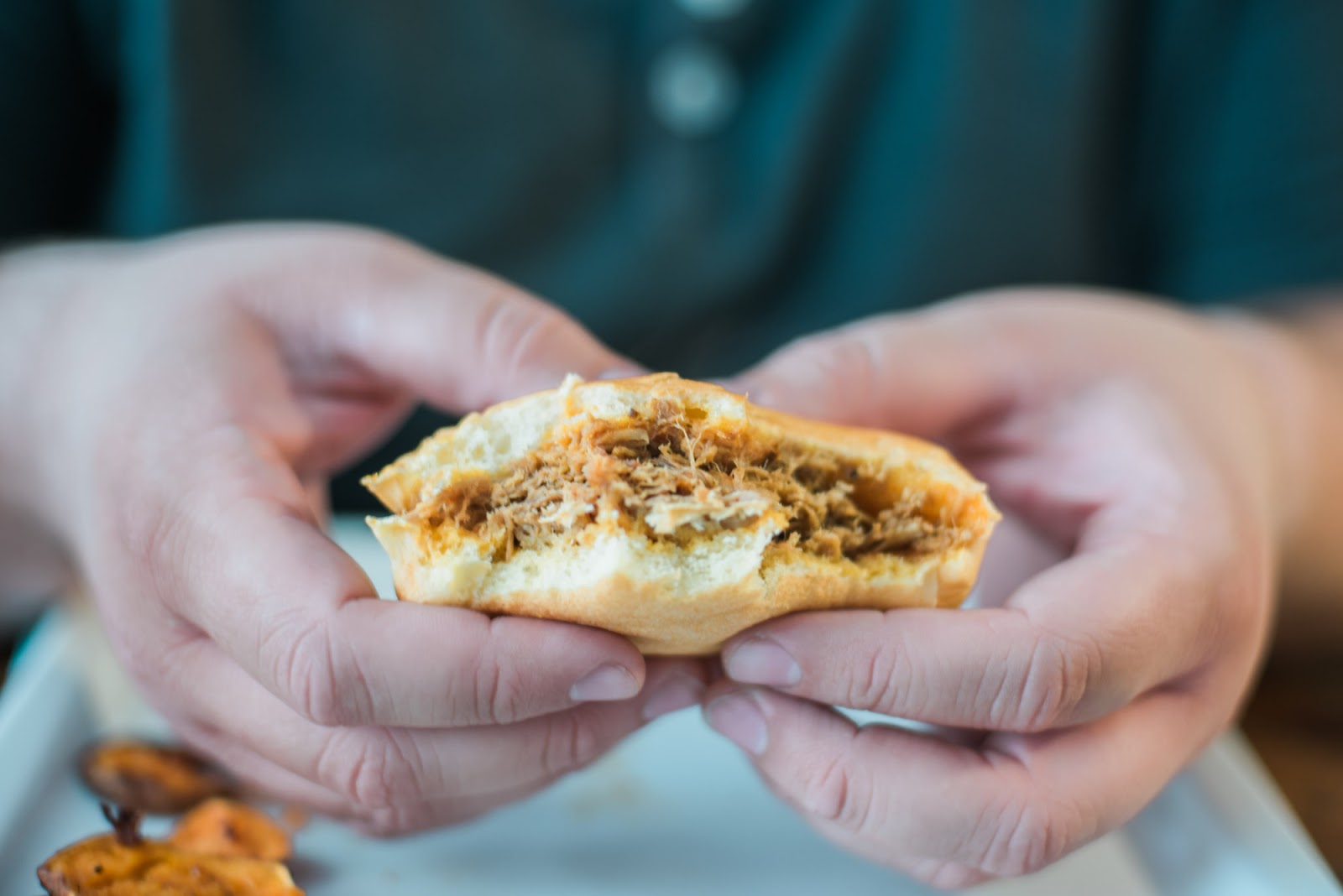 You can find
Snapple® Straight Up™ Tea in your local Giant Food store. It comes in multiple varieties (we tried the standard Unsweetened, Sorta Sweet, and Sweet varieties as well as the Sorta Sweet Honey Green Tea and Rooibos new varieties!) Look for the awesome new packaging on your grocer's shelves and stock up for summer!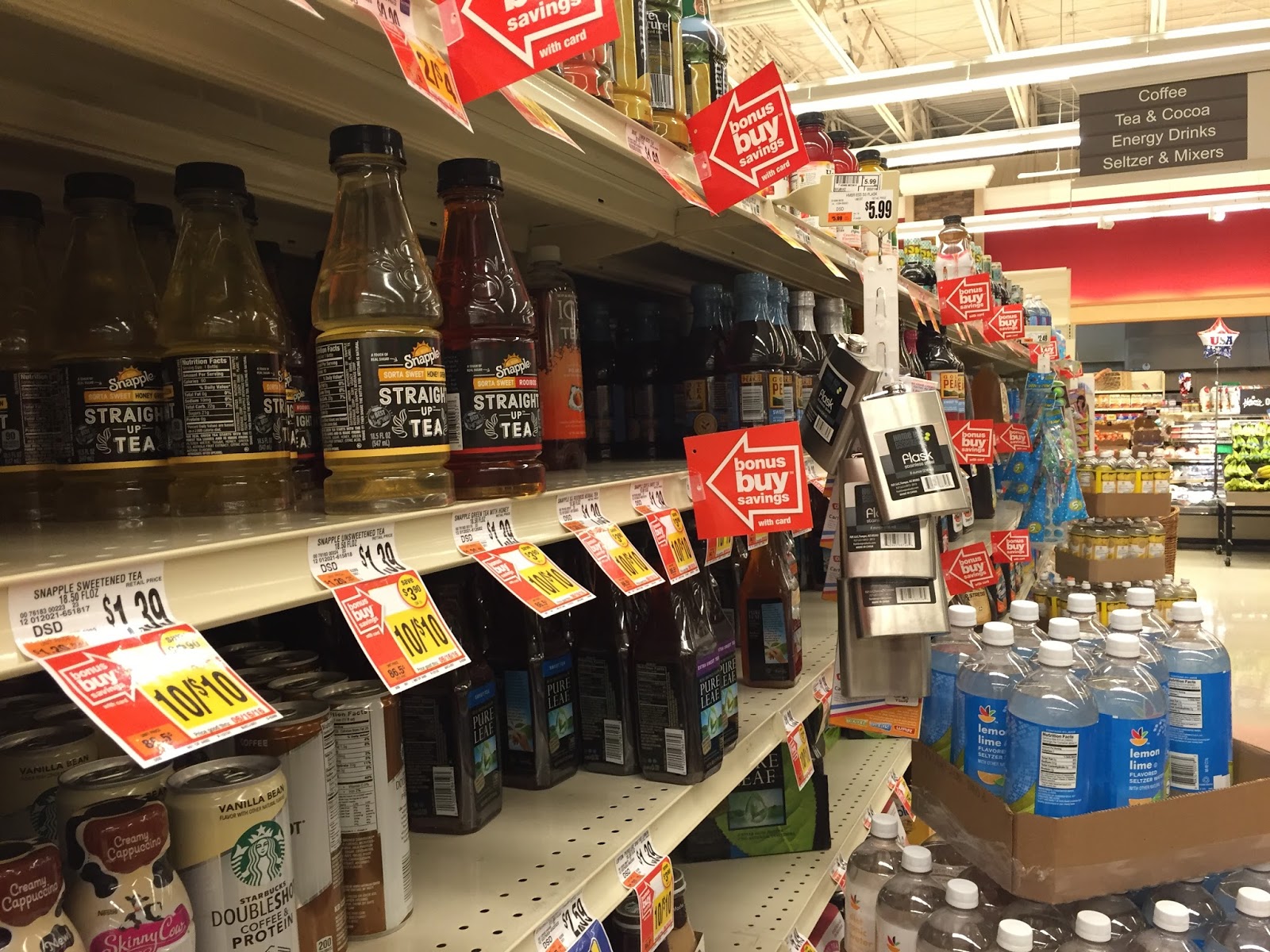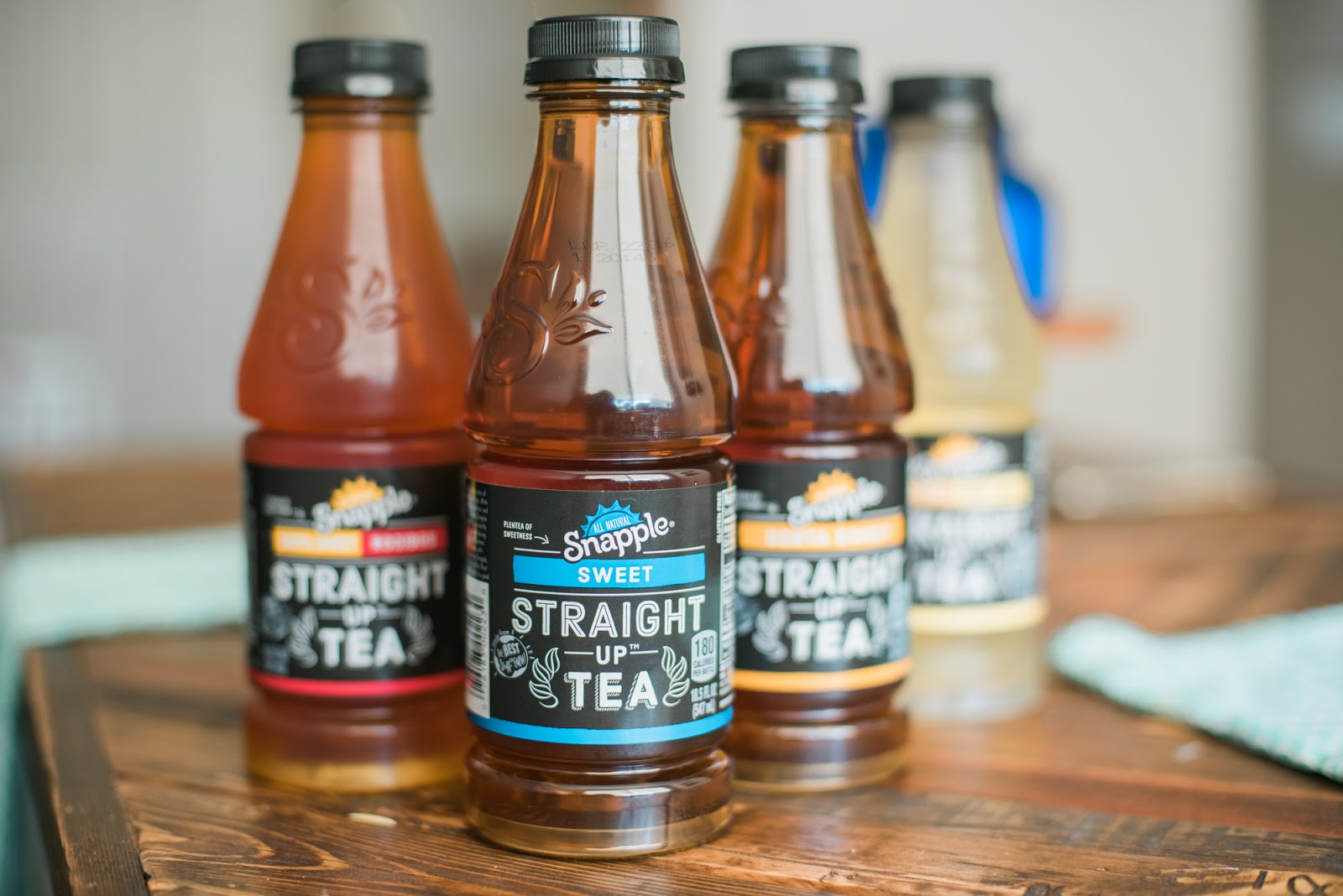 What is your favorite summer dinner recipe?