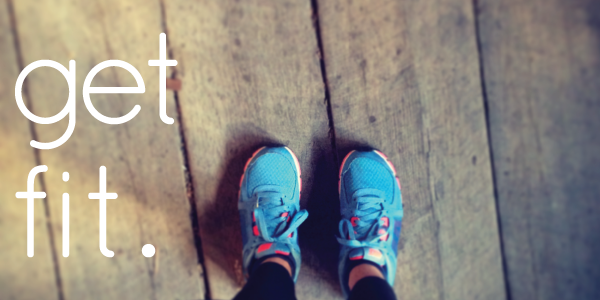 confession time: i have been
so
lazy this winter when it came to working out. and i really have no excuse.
last summer and fall, i finally hit a breakthrough in my love/hate relationship with running. i started kicking up my mileage and really pushing myself and actually ran a 10k…my longest distance ever! and then it got cold. and snowy. and it stayed cold and snowy and i decided to stay inside in sweaters, wrapped up in blankets. even though i have a gym membership that isn't cheap.
what sort of perpetuated this is that i (fortunately) really didn't gain any weight, so there wasn't this feeling of "oh my gosh i need to go to the gym."
but this weekend, something really clicked. i had been hitting the gym to bike about once a week, but for the first time in my life, i missed running! as someone who was a three-sport athlete all through high school and who was forced to run a lot (and as someone who was definitely not a very quick runner), i grew to hate it. so this newfound emotion…this
missing running
…it was just weird. but i kinda loved it.
so anyway, i went to the gym on monday and ran 3.25 miles with this
treadmill interval workout
, which was awesome and really encouraging. and so on tuesday, i went back and ran another two. and then i went to a pilates class that afternoon. and then on thursday, i decided to go again and bike for 30min and work on my arms.
just to round everything out and feel like i'm seeing day-to-day results, i picked out two challenges and am on day four of both of them. I've also added a push-up challenge to these schedules as well.
and friends, let me tell you. i'm
sore.
walking like a 90-year-old woman sore. and it feels so good!
i'm determined to stay motivated and hit some goals…and here are some ways i'm doing it:
5 ways to stay motivated (from someone who's definitely not an expert):
1. write down some inspirational quotes and place them in places you'll see them regularly! (you can find a ton on pinterest. one of my current faves? "it hurts now, but one day…it will be your warm up.")
2.
join a community!
it's awesome if you can find some workout buddies in your area for accountability, but if not, look for a virtual one! have you heard of
tone it up
? the online community is free to join, kat & karena are super encouraging and you can follow them on instagram and twitter for motivation, encouragement, and workout tips!
3. set clear goals. for me, it's working out 3x a week, finishing my 30-day challenges, and sticking with a plan for at least the next month, because it takes that long to create a habit!
4. designate rewards for hitting those goals. (it's even better if these rewards are fitness-related!) have your eye on a new pair of sneaks or like me, a sports bra from victoria's secret? maybe you've been wanting to treat yourself to a facial or massage. these types of things make great rewards for reaching a goal like sticking to your plan for a set amount of time or dropping a certain amount of weight. note: don't make your reward something like eating a huge bowl of ice cream. i have no problem with indulging once in a while, but rewarding yourself with food that isn't helping you reach your goals is counter-productive!
5. drink lots of water. this might seem like a weird one to help you stay motivated, but when i'm well-hydrated, my entire system just feels cleaner and makes me want to treat my body better! yesterday, i drank a crazy ton of water, and yes, i was in the bathroom a million times, but overall, i felt so so so much better and it was motivating!
do you like to work out? what do you do to stay fit? any tips on staying motivated?