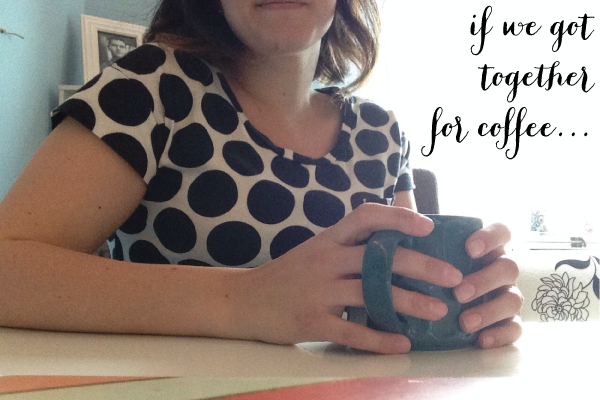 …i'd want to drink mine out of a mug. because it tastes better that way.
…unless it was warm out. if it was warm out, i'd order an iced shaken passion tea. or maybe an iced caramel macchiato. (i'm assuming we'd meet at starbucks)
…i'd probably ask you what you've got on the agenda for summer.
…i'd want to take you for a spin in
june
!
…i'd ask you what your favorite ice cream flavor is, because it's warm out and i love ice cream!
…i'd tell you that i'm feeling very tired this week, after all the goings on with my family the past few weeks and now a bunch of sinus congestion that's just wearing me out.
…i'd ask what your favorite vacation spot is, and then daydream about it with you (as long as it includes warmth and sun. if you want to vacation in, say, siberia, well then, you're on your own pal.)
…i'd tell you that i've been searching for a great summer purse, and i'm smitten with
this one
.
…i'd also tell you that i've wanted a longchamp tote for like, the past decade (not an exaggeration), and that i've been seriously considering investing.
…i'd probably ask you if you want to go shopping, because my summer wardrobe is just sad and i've had the hardest time finding things i love this year.
…i'd tell you that i'm linking up with
a harvest of blessing
!
what would you like to chat about over coffee?