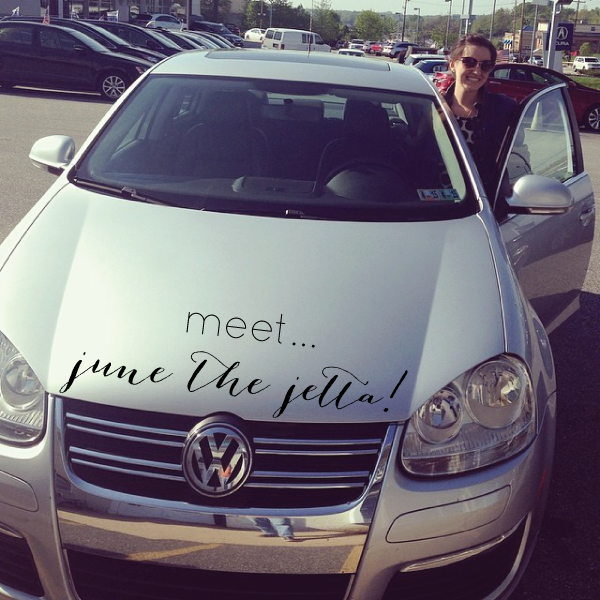 well friends, here's an announcement i'm terribly excited to make…i bought a car!
my brother had an unfortunate accident in my car last june and i've been without one ever since. not a big deal since i live and home and my mom & i work at the same place, but still kind of a bummer. for the first time in my 8 years of being a licensed driver, i didn't have a car!
i decided a few months ago that it was high time that i get myself some wheels, but i didn't just want any car. i wanted one that was going to last me a while, that would be a good car for aj & i to have once we get married/move/become adults, ya know. and i've always loved vw's, and always have had my eye on a jetta! so i found this little girl down in west chester and my uncle, dad, and i went last tuesday and i drove her home!
i'm absolutely loving her…she's pretty much everything i wanted and we're pretty perfect for each other…see? don't i look like a jetta girl?
and of course, she couldn't leave the dealership without a name, so june the jetta it was!
do you name your cars?