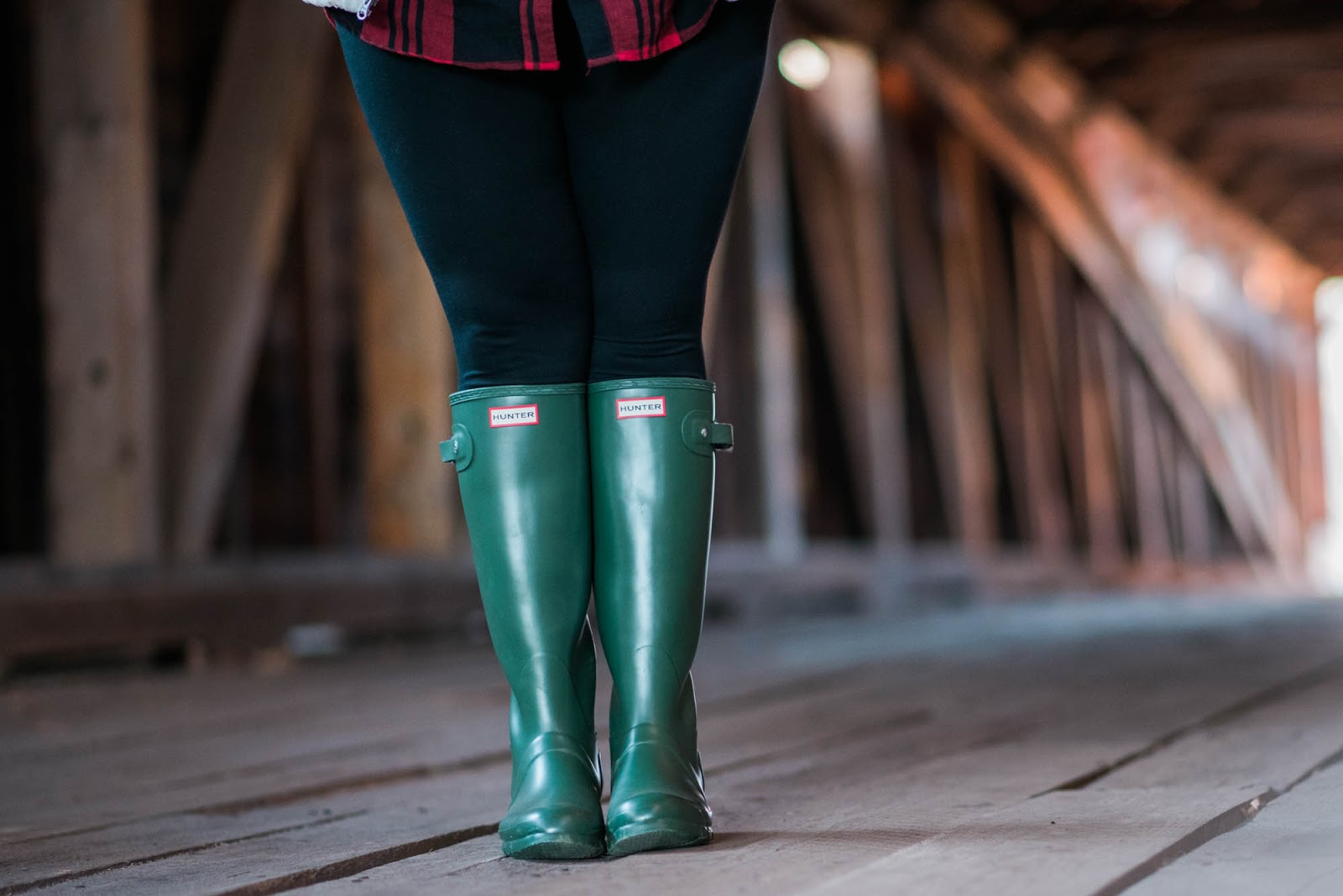 DETAILS //
Boots:
Hunter |
Leggings:
Fabletics
|
Shirt:
Old Navy |
Vest:
Old Navy |
Watch:
JORD
Call me basic, or predictable, or whatever, but I'm just gonna say it: I think I found my fave outfit for fall and early winter.
I've had a pair of Hunter boots on my wishlist for a while now. I can't tell you how many pairs of cheap rainboots I've gone through. I distinctly remember the first pair I got in college...they were a cute navy blue with little anchors on them. And I thought they were great every time I boldly walked across a rain-soaked quad on my way to class. But then, halfway across the marsh that our beautiful, grassy quad inevitably turned into in the New England rain, I would notice that my socks felt a little cold...and wet. And so, the boots that I had trusted to keep my tootsies dry failed me. So last week, when AJ and I were walking through Costco, I was shocked to find a stack of neatly-piled Hunter boot boxes. They had no price sign above them, and knowing what they normally retail for, I figured they couldn't be more than $20-$30 less than the usual price tag, so I didn't even bother to ask. Later that weekend, I thought about them and checked online and was shocked to find that they were only $80! So I ordered a pair online and friends...they're popular for a reason. They're comfortable, totally sealed, and so classic.
I paired my Hunter boots with a pair of
Fabletics leggings
, a boyfriend flannel from Old navy (my new fave), and a puffy vest for a shoot that I had scheduled on Sunday, and after my client headed home, I decided to grab a few photos of myself, because it was one of those outfits that I just never wanted to take off (
so comfy).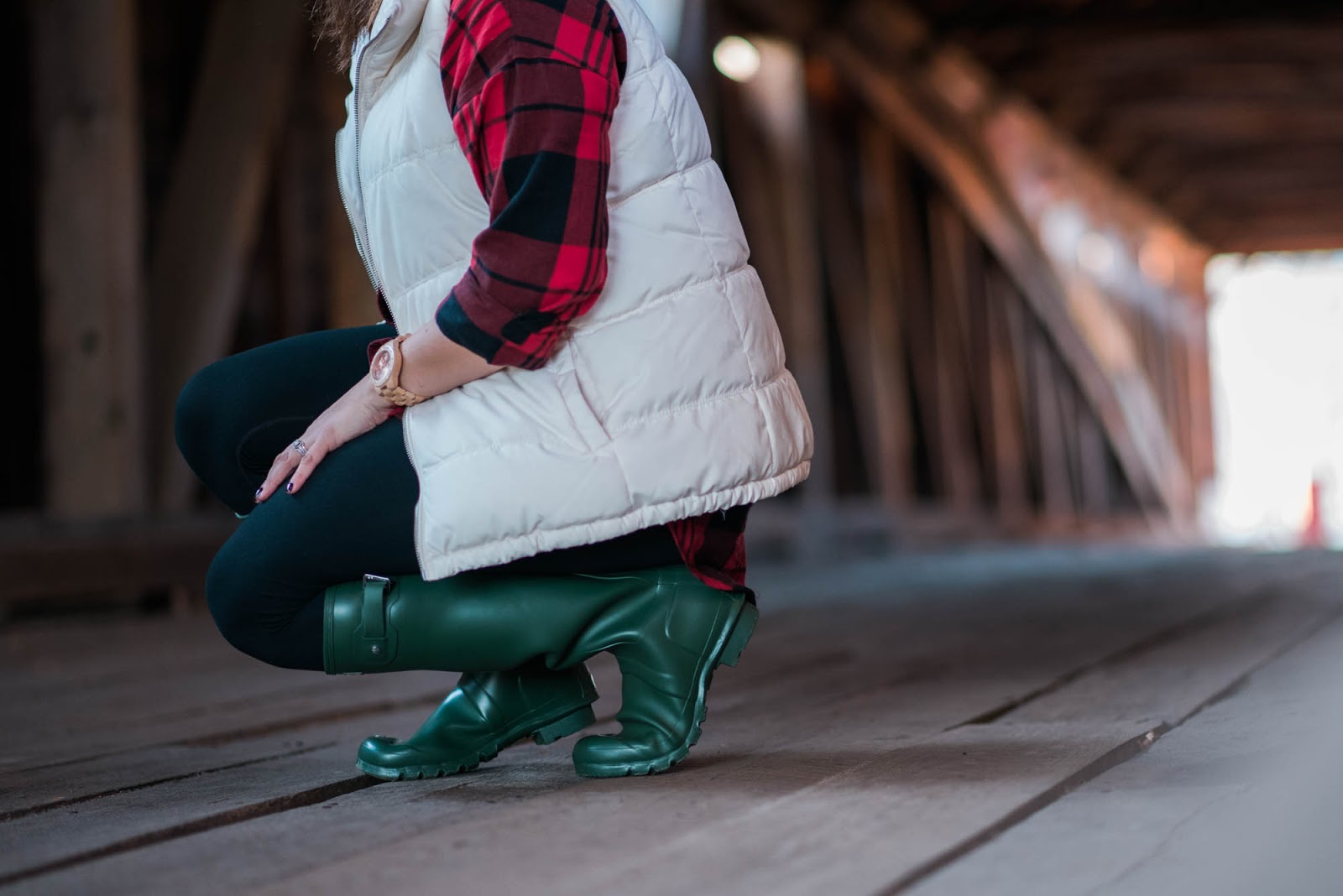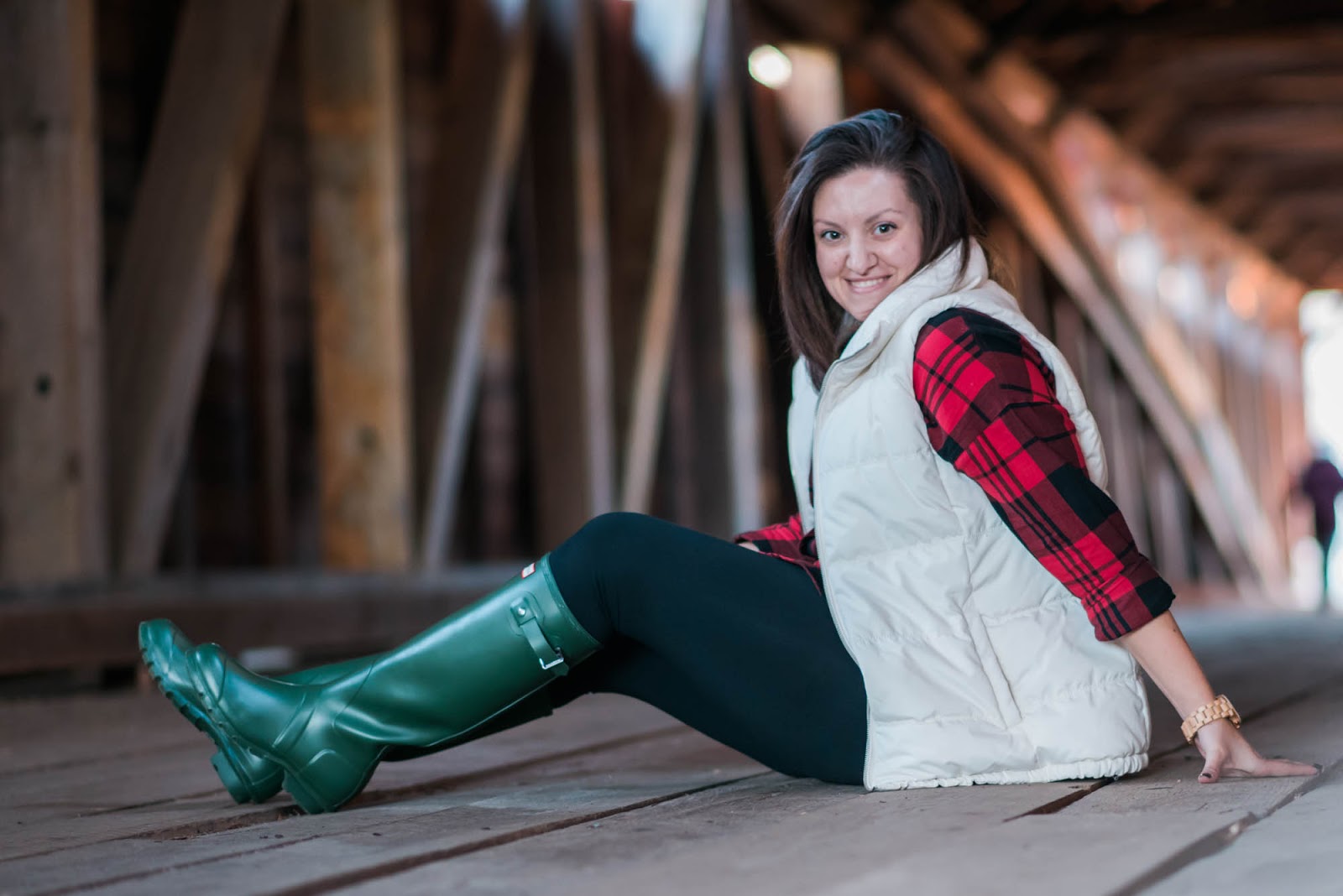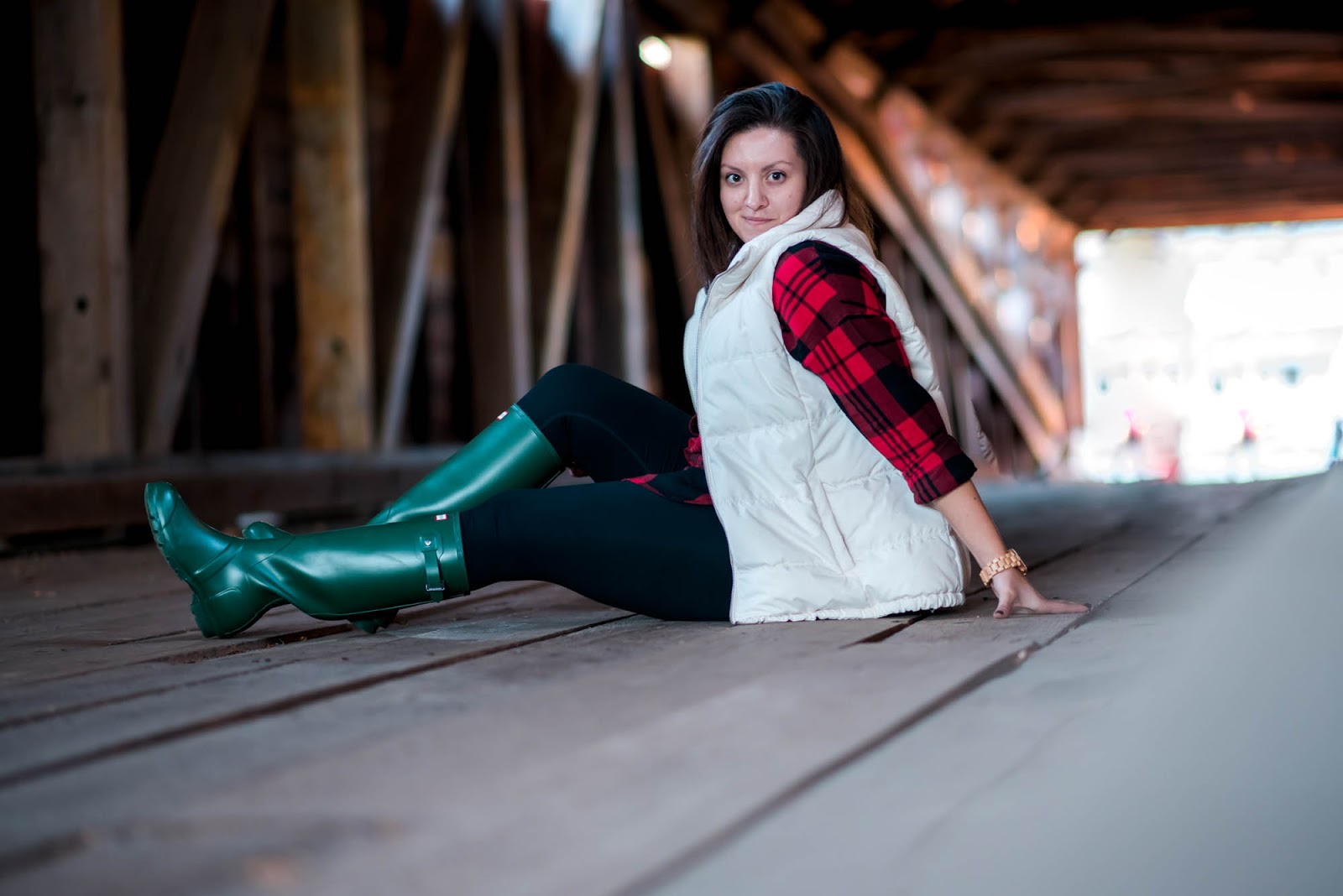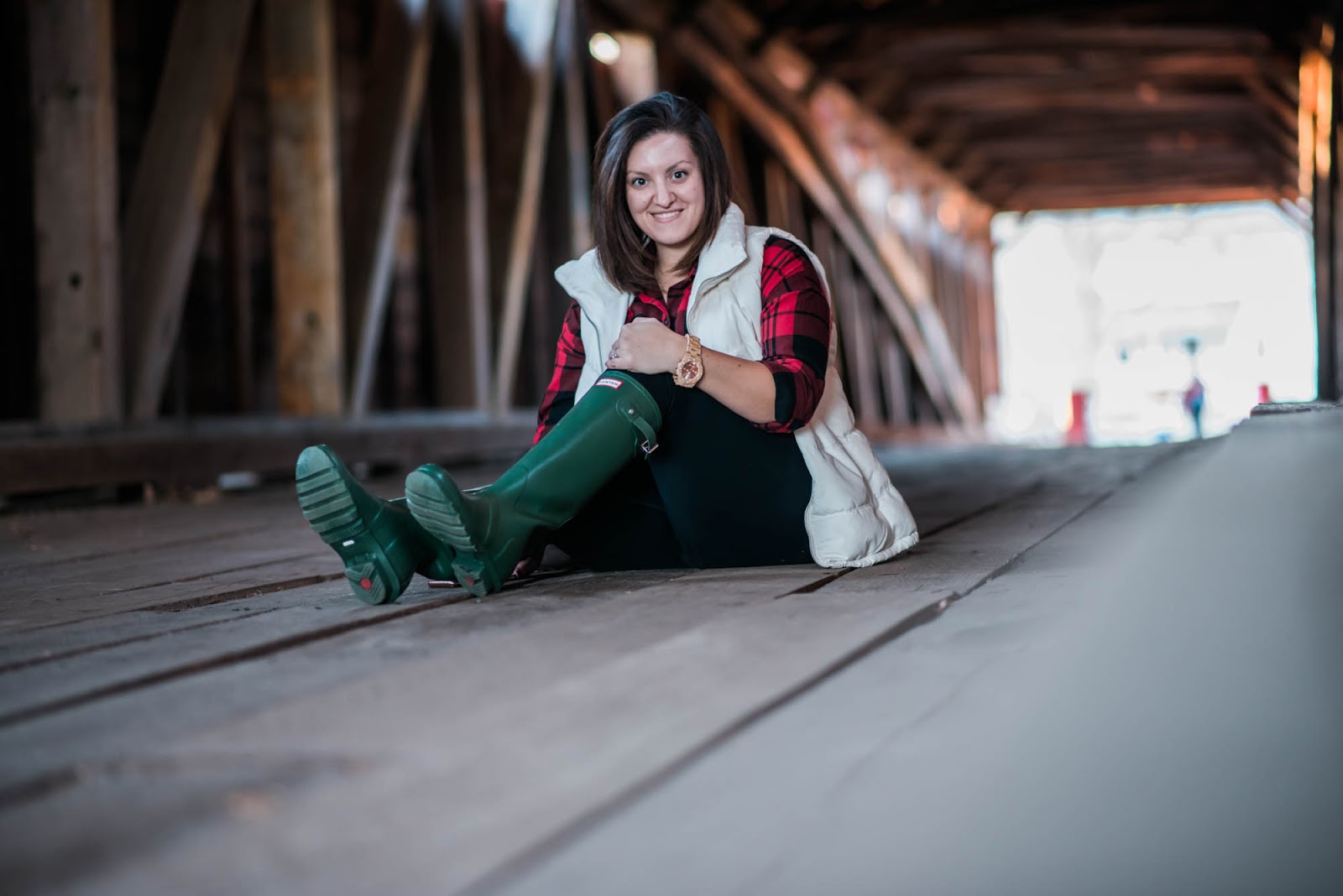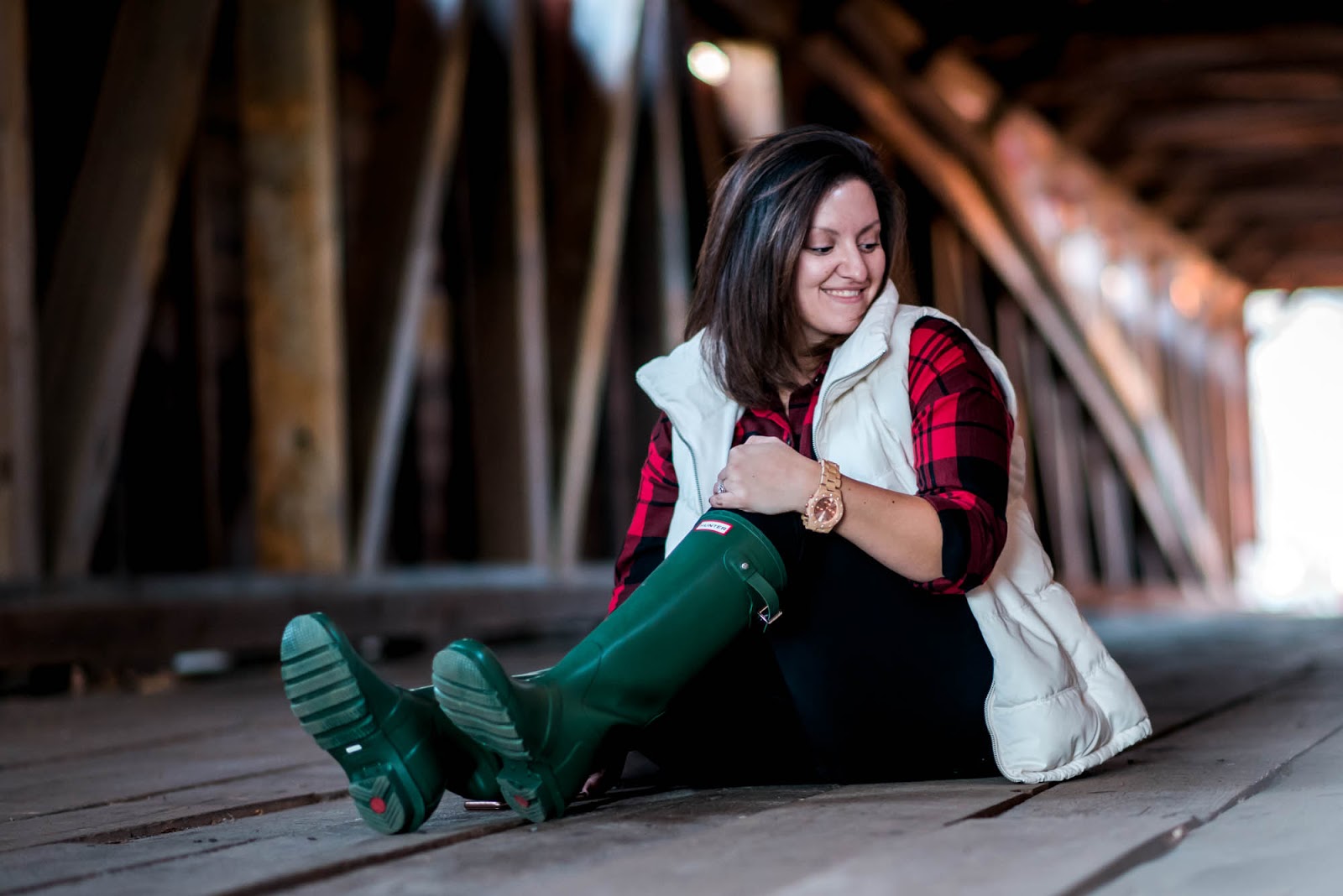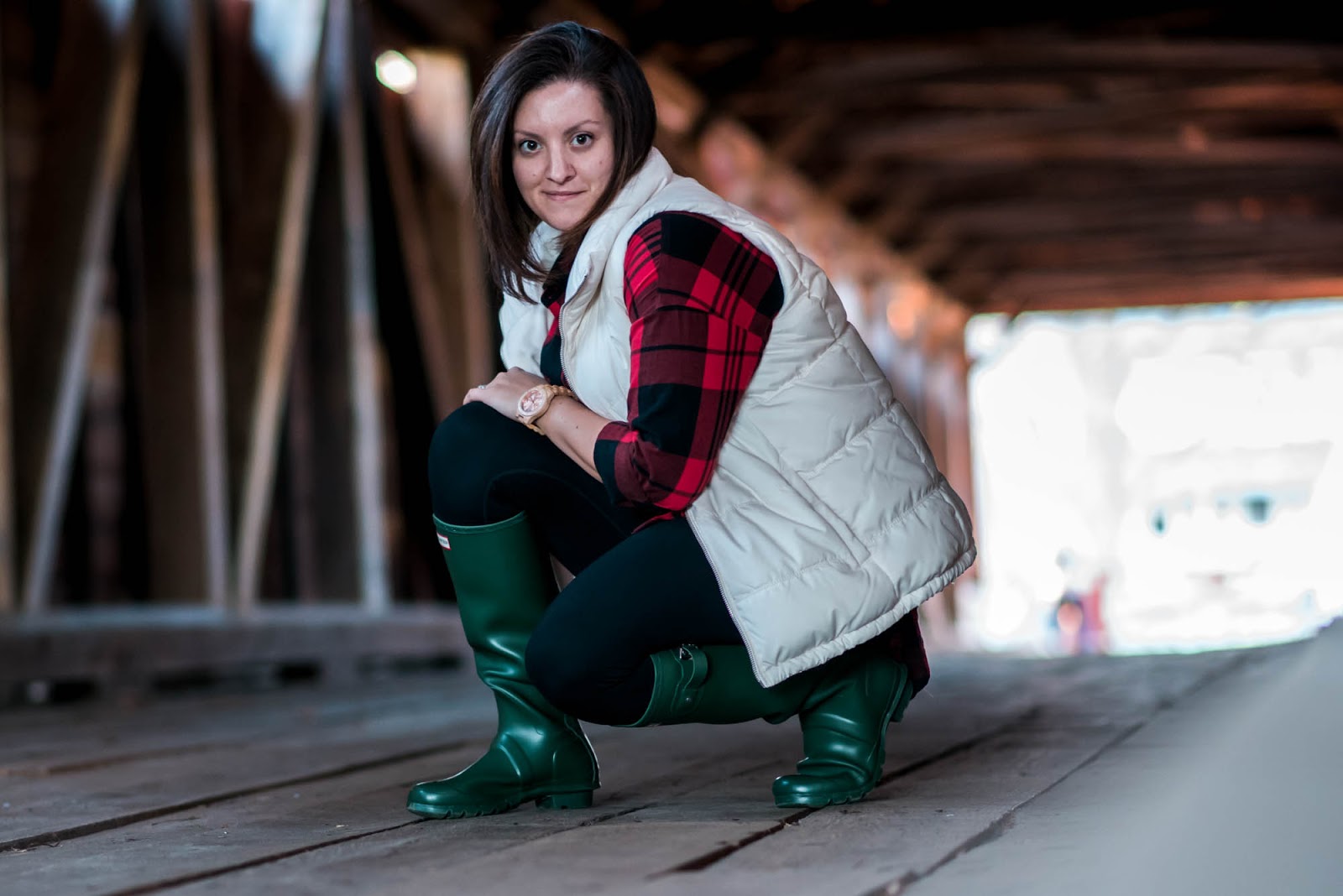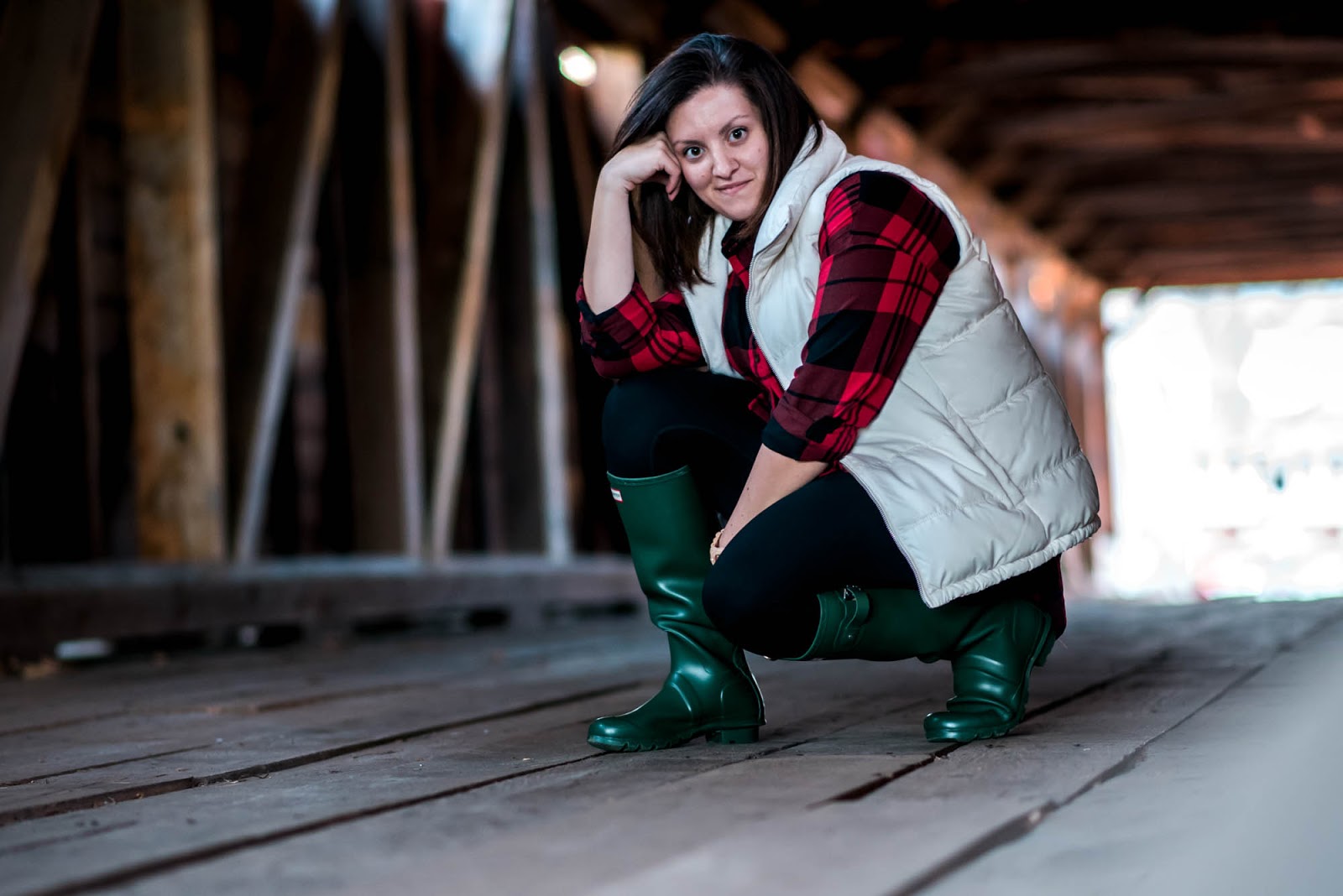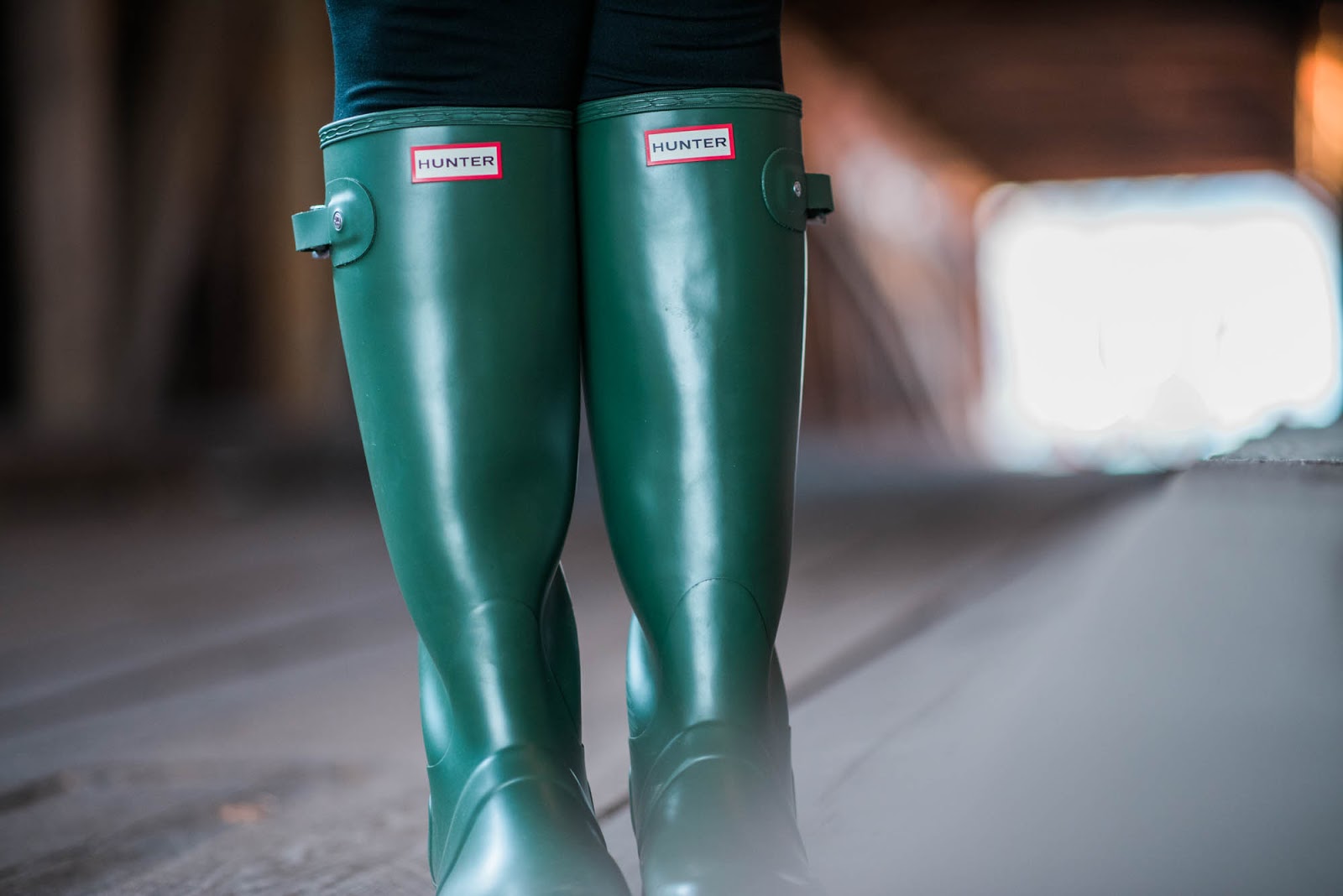 WHAT'S YOUR GO-TO OUTFIT THESE DAYS? DO YOU OWN HUNTER BOOTS?