if you've been following along on heavens to betsy in the past few months, you may know that creating bridal shower games has become a little bit of a hobby for me! when i was planning my
best friend's bridal shower
last november, i designed a few bridal shower games that we used during the time that jen was opening her gifts. since then, i've customized some of my designs for quite a few people and have realized that i definitely need to open an etsy shop, but just don't have the time to dive into that right now. selling them through email & paypal is working for the time being!
i've always loved chevrons and have been wanting to design some of these games with a chevron theme. i also have been wanting to use one of my all-time favorite color pairings: yellow and gray! so here are a few new bridal shower game designs!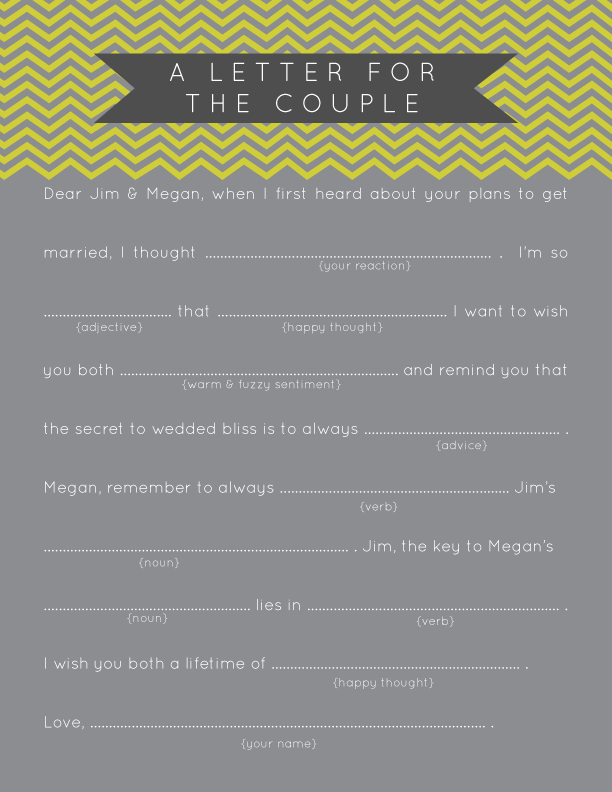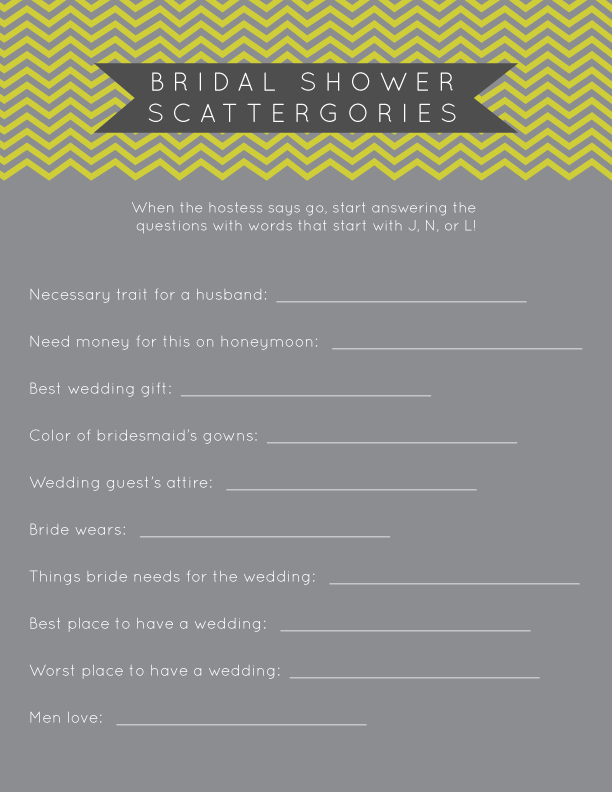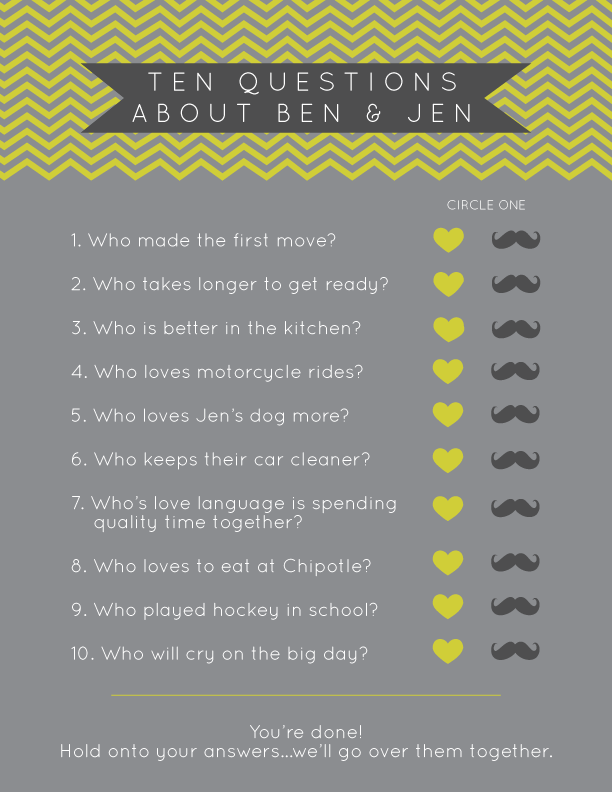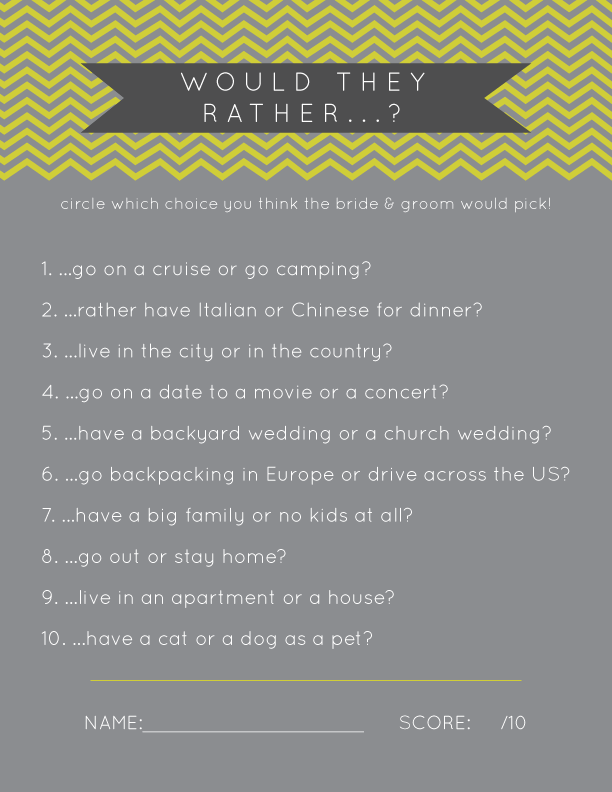 for customization options and to see more of my designs, check out my
design page
!