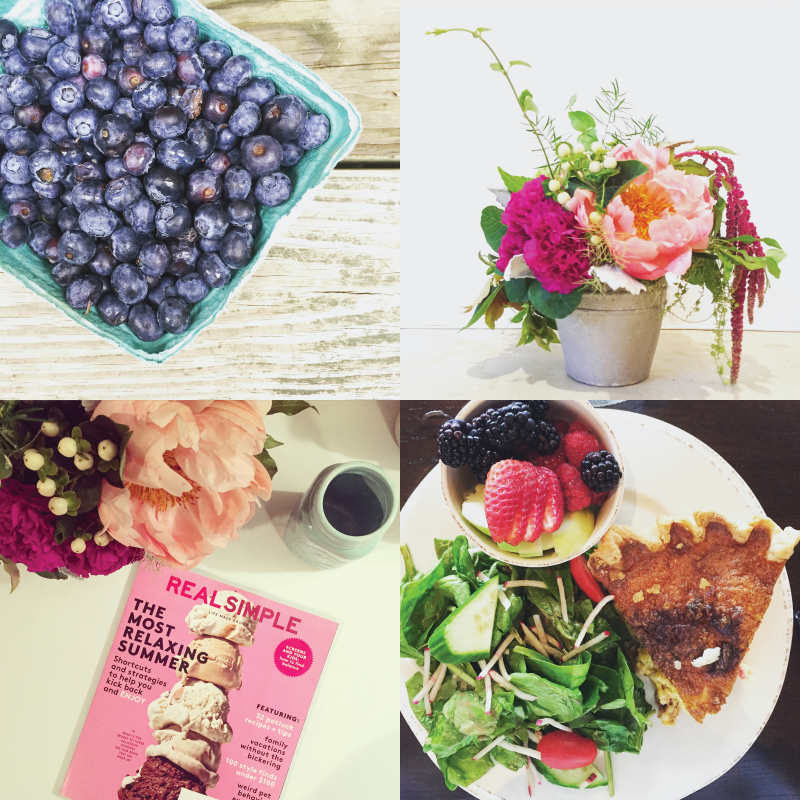 Happy 4th of July friends! I love this holiday...celebrating this great country and all of its history is always so much fun! We'll be spending the day at a BBQ with a bunch of church friends...what are you doing?
Here's what you might have missed this week on Heavens to Betsy:
HAPPENINGS:
+ Blueberry season is here and I am thrilled. So many fresh blueberries to be found! Yum!
+ I'm totally smitten with the arrangement I made at The Flower Press floral workshop last weekend!
+ I love browsing my copy of Real Simple every month!
+ This prosciutto, pineapple, red onion, and red pepper quiche was ah-mazing.
IN CASE YOU MISSED IT:
+ Check out more photos from the floral workshop I attended last weekend here!
+ I've been thinking about grace a lot lately, and yesterday's post was about grace upon grace.
+ I recapped my brunch and photoshoot with Katie of Hot Tea & the Empty Seat this week!
+ My health has become a priority for me over the past few years...click here to read about one of the ways I've been making sure I'm staying in tip top shape!
+ I've been doing a ton of DIY wedding prep, and it's important to always feed the people who help you!
And now, just for the holiday weekend, I'm going to turn it over to Cat from The Rustic Willow to tell you about a fun giveaway!
Hi all! My name is Cat and I'm the blogger over at
The Rustic Willow
. I'm so thrilled that I've gathered all of these lovely bloggers to help me celebrate my blogiversary: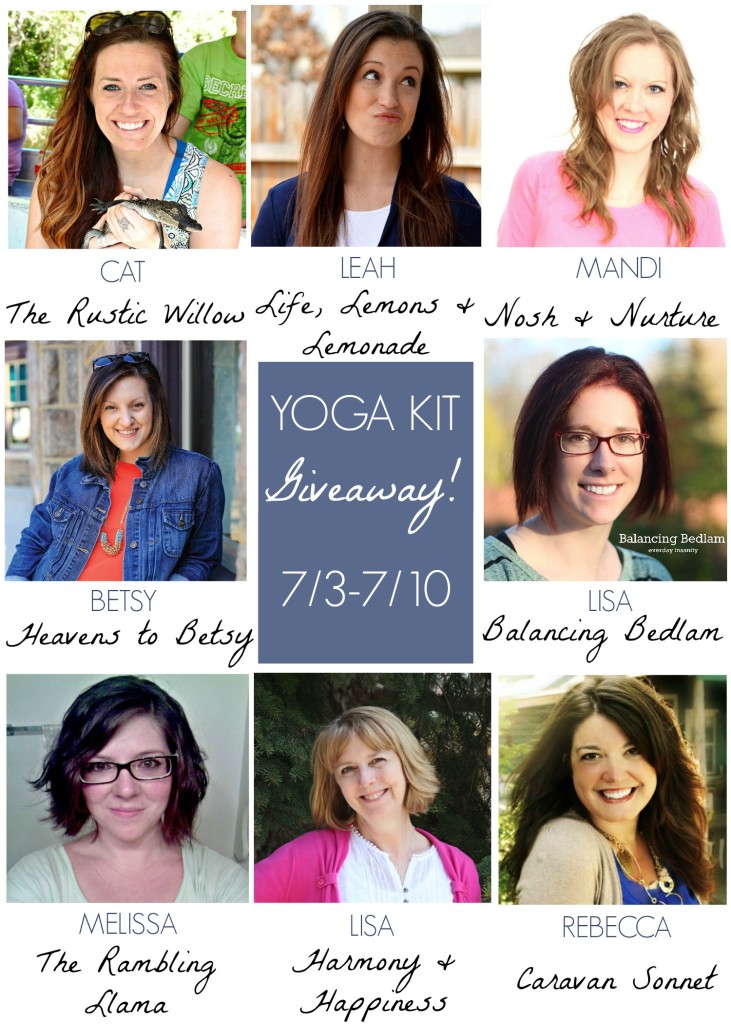 I've been blogging for one year now, and what a year it's been! I've learned an incredible amount in one year (more than I could ever explain in one blog post) and have made endless bloggy friends. In celebration of my blogiversary, the folks at Aurorae Yoga have agreed to give away a Yoga Kit, which includes one yoga mat in the color of your choice and one soy candle in the scent of your choice, to one lucky winner (U.S. entries only, sorry International friends!). They're so sweet to do this for me, and I'm stoked to be able to offer these wonderful prizes to you!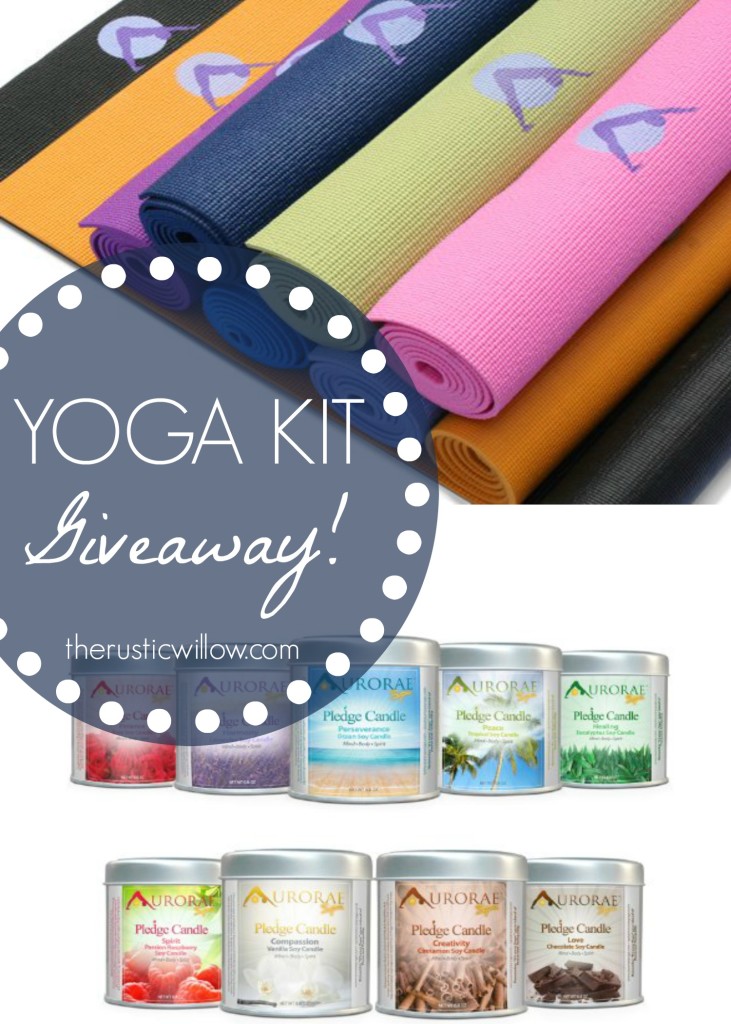 Aurorae prides itself on offering a wide variety of products that are both environmentally friendly and safe for humans and animals. Their yoga mats are free from Phthalates, Latex and Silicone and all of their products are all SGS approved. Additionally, their candles are made from 100% all natural Soy wax. Whether you're an expert in yoga, just starting out, or wanting to give it a try--this giveaway is perfect for you :-) To enter, just follow the instructions in the Rafflecopter below. Good luck!
a Rafflecopter giveaway