This shop has been compensated by Collective Bias, Inc. and its advertiser. All opinions are mine alone. #WaterOnlyBetter #CollectiveBias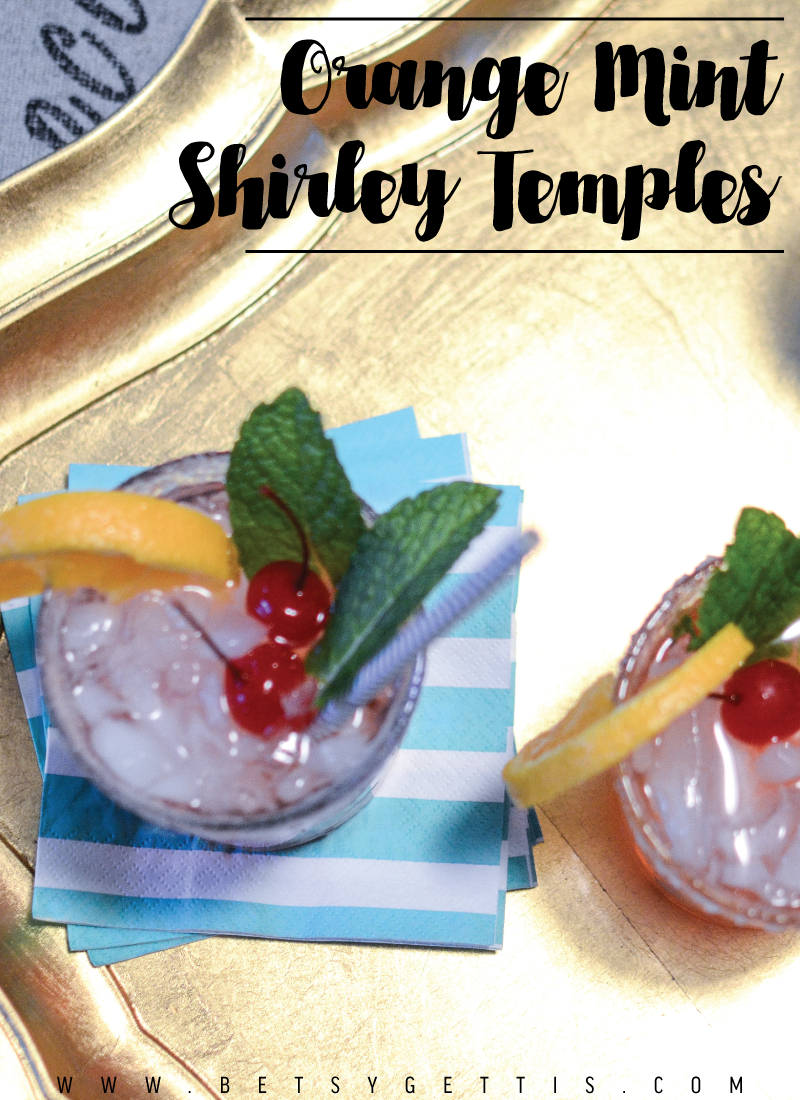 There's nothing better than a girls' night in, in my opinion. I've always loved hanging out with my friends at one of our homes, wearing comfy clothing and enjoying an evening of fun and laughter and chatting with your besties. In a season where the stress of wedding planning or pregnancy is hitting nearly all of my friends, sometimes, a night in with the girls is just what the doctor ordered.
This summer has been crazy, to say the least. It sort of felt like it never started and yet here we are on the brink of August and I'm not sure where it all went. Between my brother graduating from college and the discovery of lesions on my dad's brain and AJ heading back to Boston for Berklee's summer semester, May was crazy enough, and then June hit with the accident and our church being catapulted into the hardest season we've ever faced.
With all of that happening on top of planning our wedding, there's been little time for true relaxation. No beach trips or days spent lounging by the pool. Heck, except for that one day trip to Rehoboth, DE, where AJ and I took a walk along the beach, my toes haven't even touched the water, and that is pretty much the saddest thing ever!
But in the midst of all of this craziness, I've learned time and again how important it is to carve out time to take care of yourself or spend time with your friends. I'm such a DIY bride that I've had countless evenings of painting, staining, and putting together the bouquets and boutonnieres for the wedding, and my Matron of Honor, Jen, has been there to help me so many times! A few weeks ago, she spent a few hours with me just hanging out while we put together some florals and she's offered her help so often since.
While DIY work nights are great, I really think it's also important to just have some time to relax and enjoy time with your girls. Because this is such an exciting season for so many of us, it's also fun to glam things up a little when the girls come over. At-home pedicures or manicures are made even more special when you add some sparkle! And that sparkle can come in the form of a great atmosphere, delicious snacks, or, in this case, fun drinks!
I love a good Shirley Temple (who doesn't?!), and this one is made unique by the inclusion of orange and mint. It's a great (easy) option for your next girls' night or solo night in! So mix some up, light a few candles, put on a record, and break out the nail polish for a great spa night at home!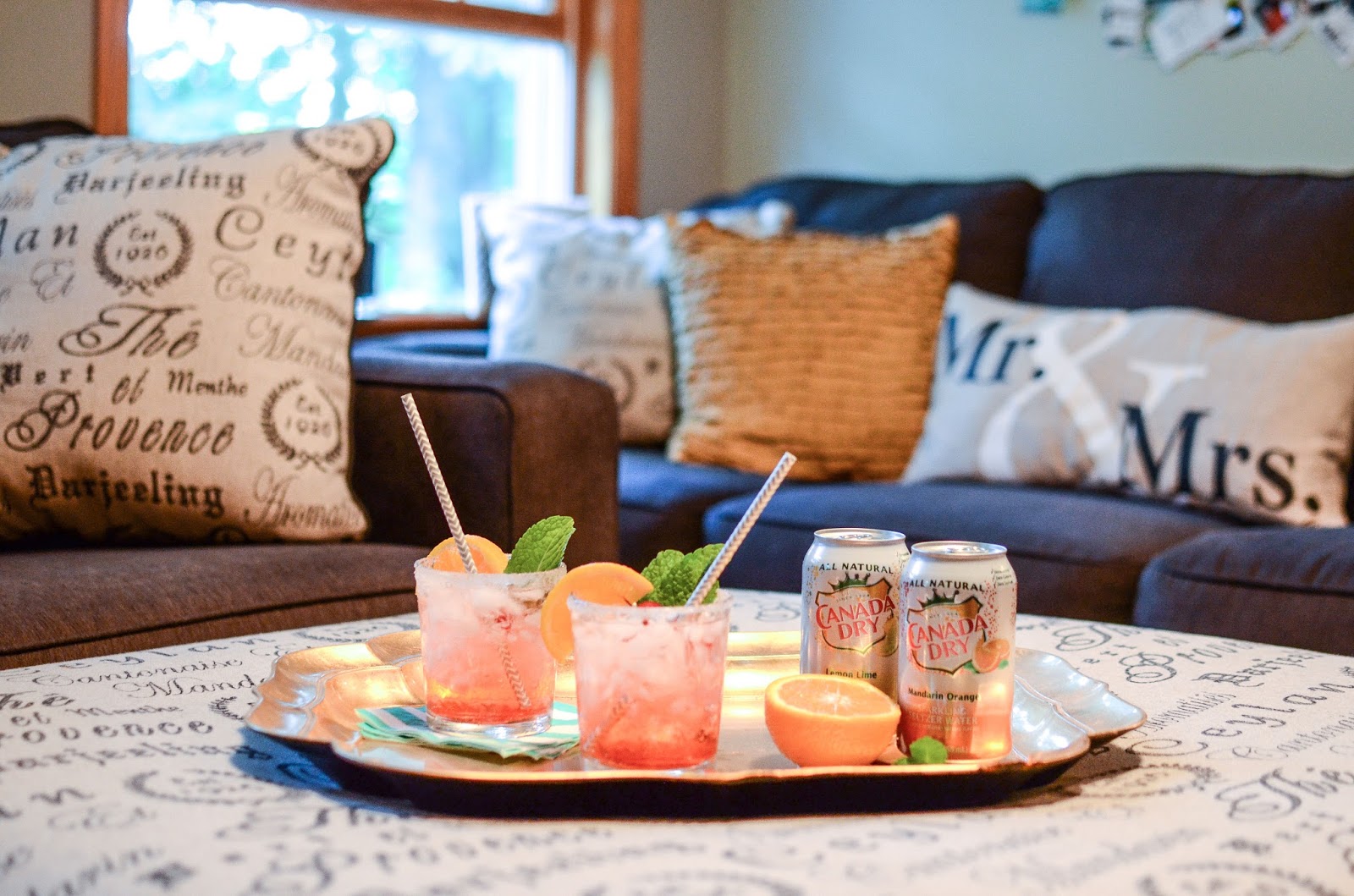 WHAT YOU NEED //
+ Fresh Oranges
+ Fresh Mint leaves
+ Maraschino Cherries
+ Grenadine
+ Ice
+ Granulated Sugar
To make this fun sparkling drink, start off by rimming a few glasses with granulated sugar (might as well go all out, right?!). Then, fill the glass with ice. Personally, I go for crushed, but it's totally your preference! Pour a can of the Mandarin Orange
sparkling water
over ice, and toss in a couple of cherries, a spoonful of the juice from the maraschino cherries, and two spoonfuls of grenadine. Top the drink with a few mint leaves and a slice of fresh orange, and you're ready to go!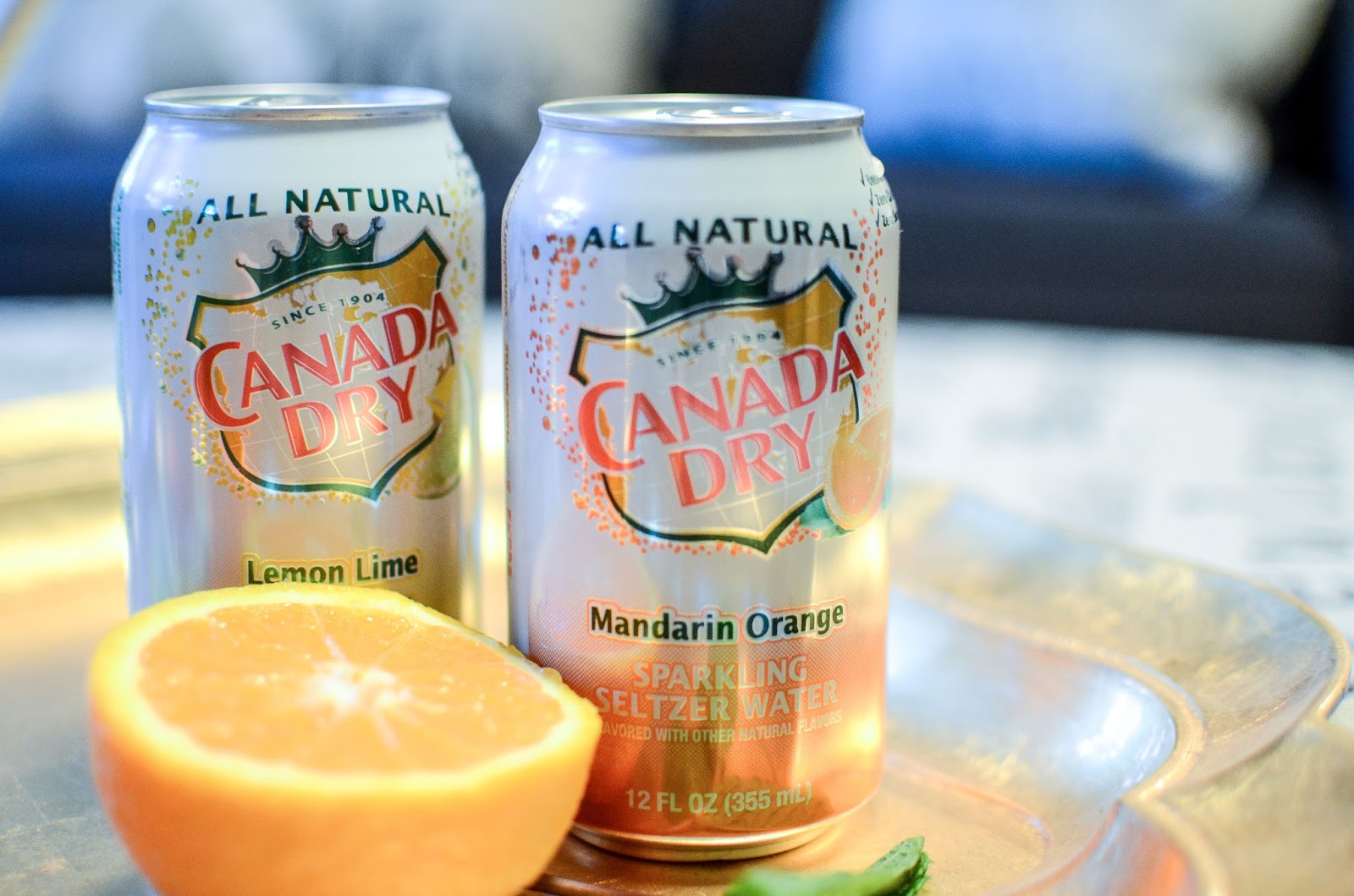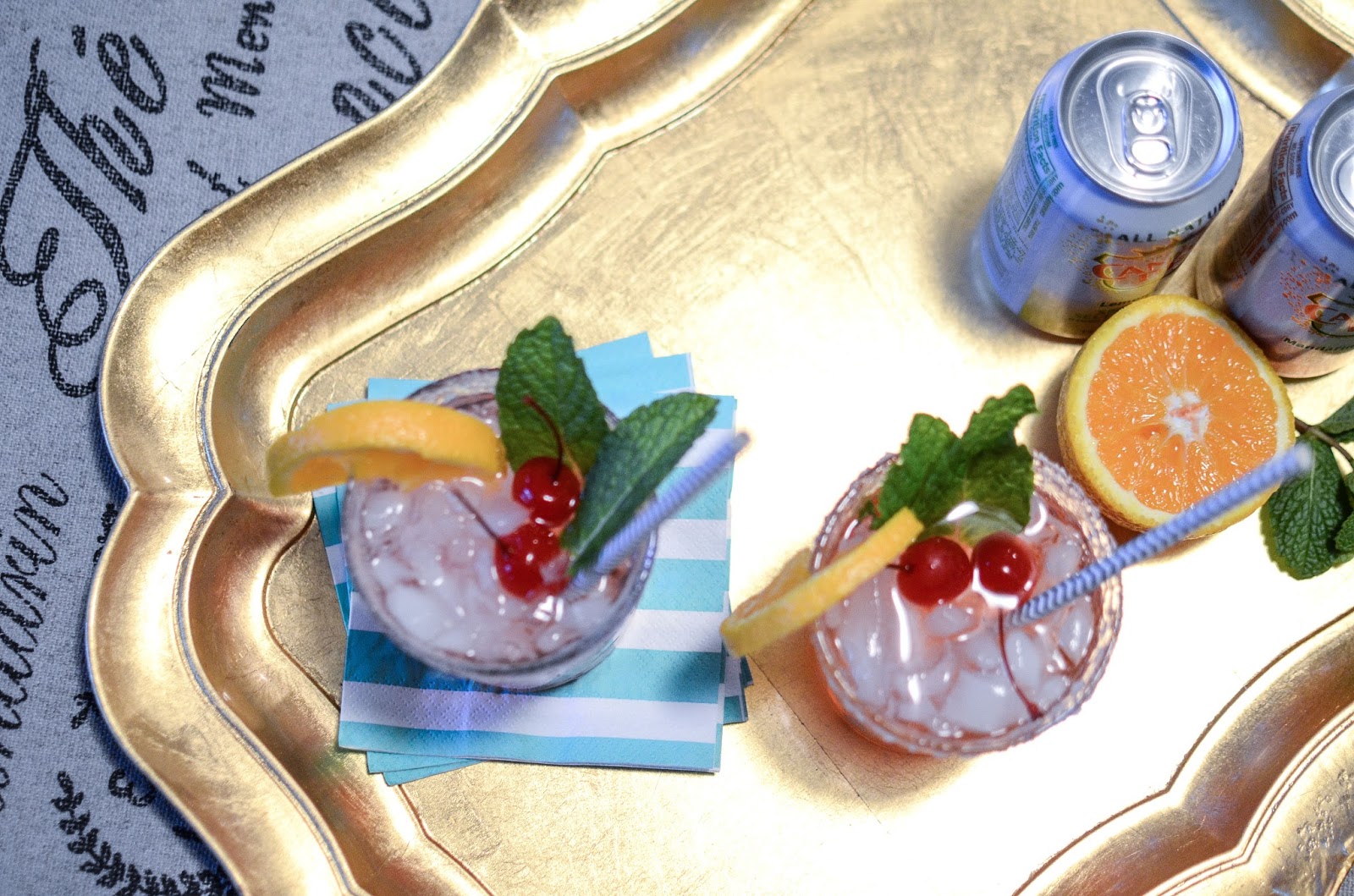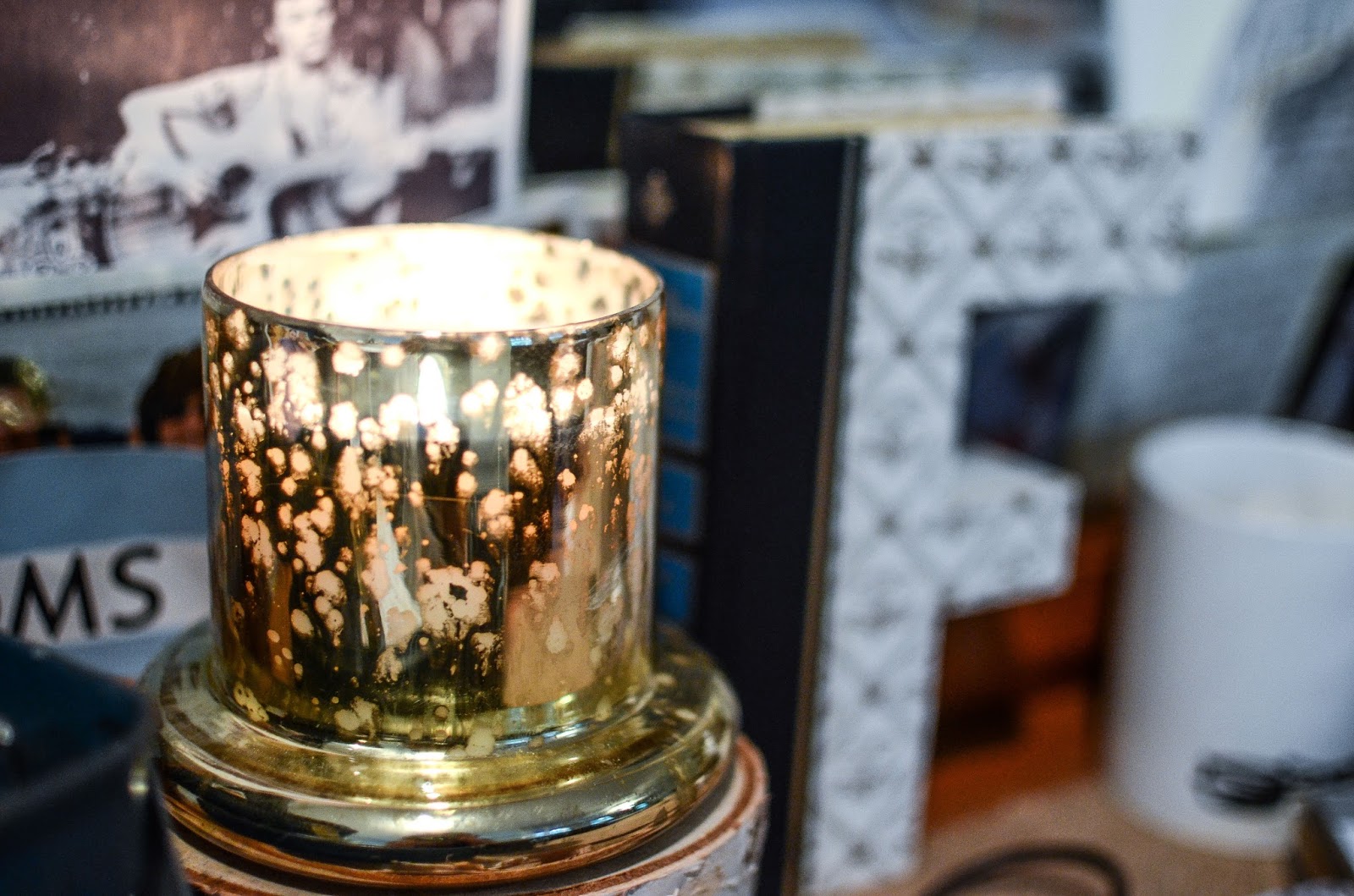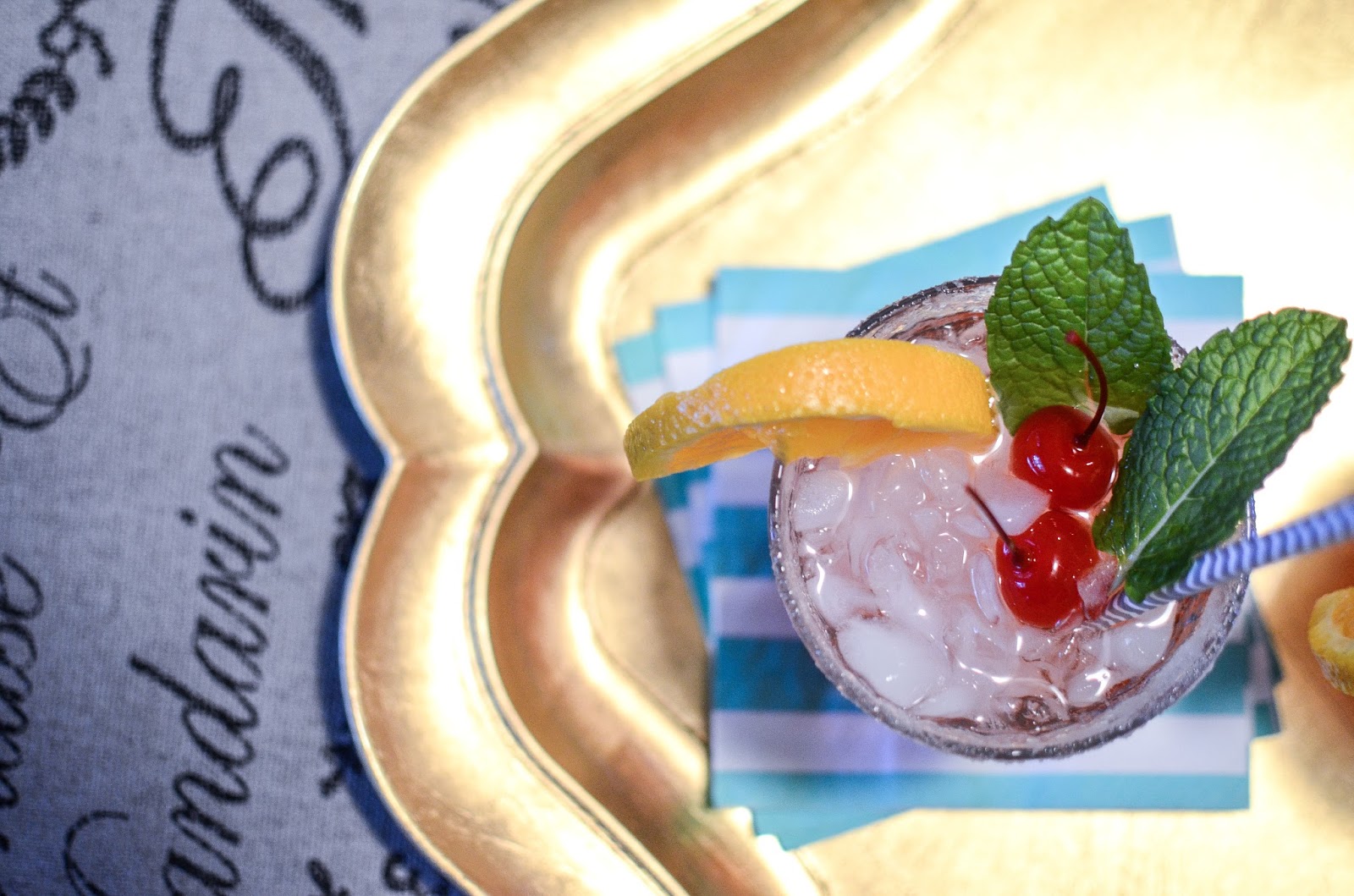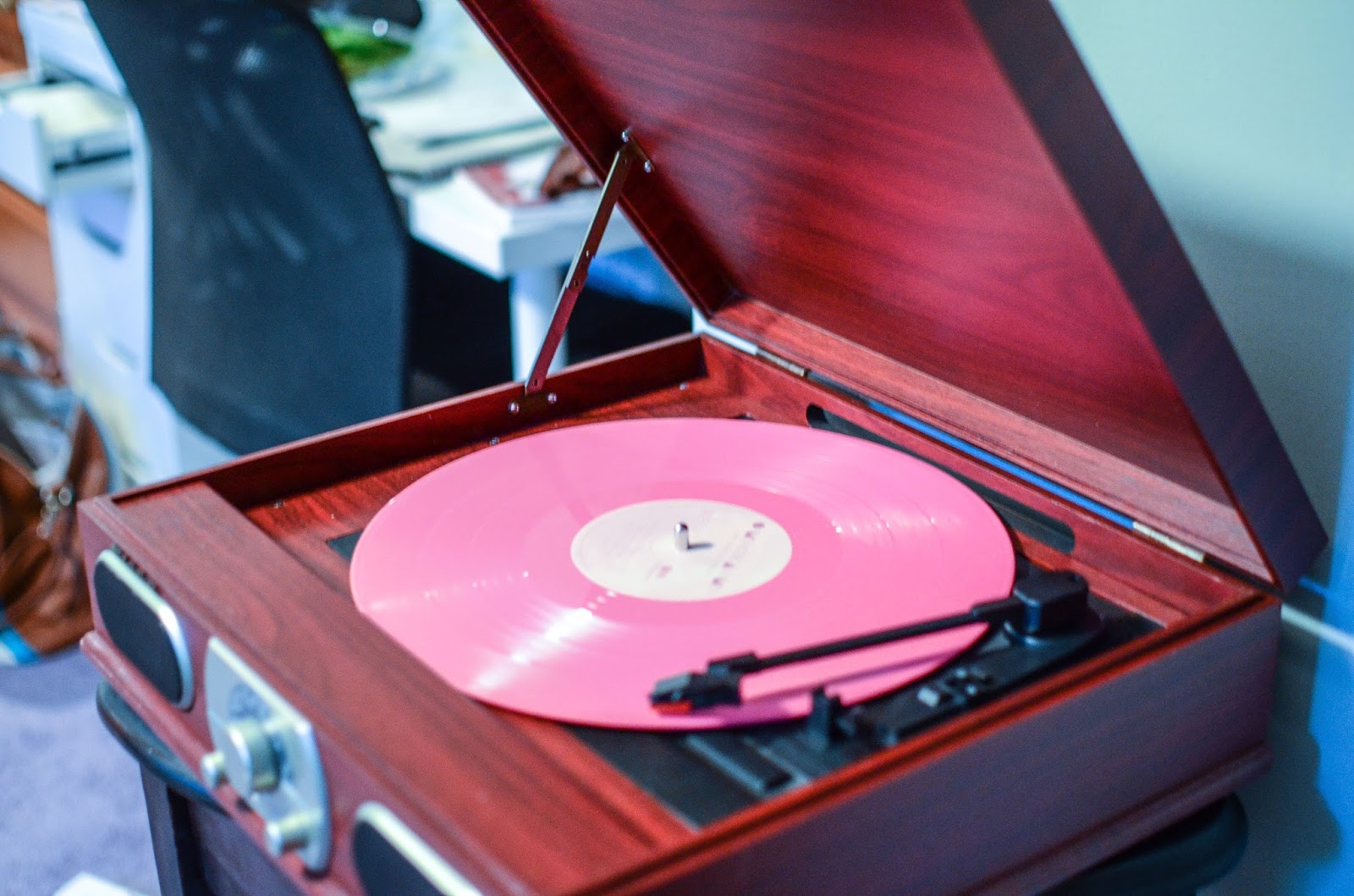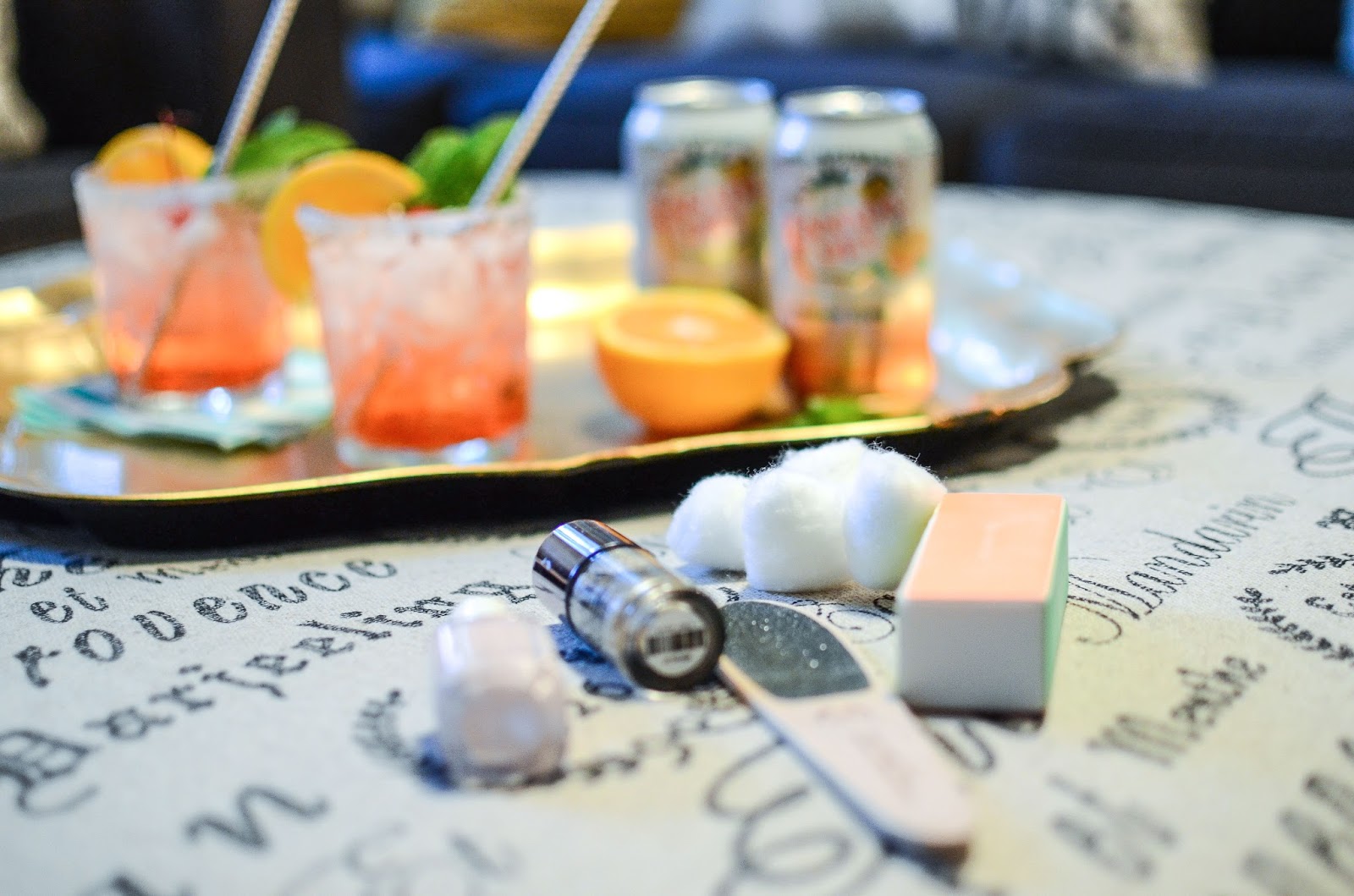 The great thing about this drink is that you can totally customize it however you'd like. The mandarin orange version is delicious, but you can do a lemon-lime version with the Canada Dry Lemon-Lime Sparkling Water, or choose one of the other yummy flavors. All of the varieties of the
Canada Dry Sparkling Water
have zero sodium, zero calories, and natural flavoring, and are available at Wal Mart! And right now, you can save 50¢ on one (1) 12-pack cans of any flavor of Canada Dry Sparkling Seltzer Water with
this
coupon.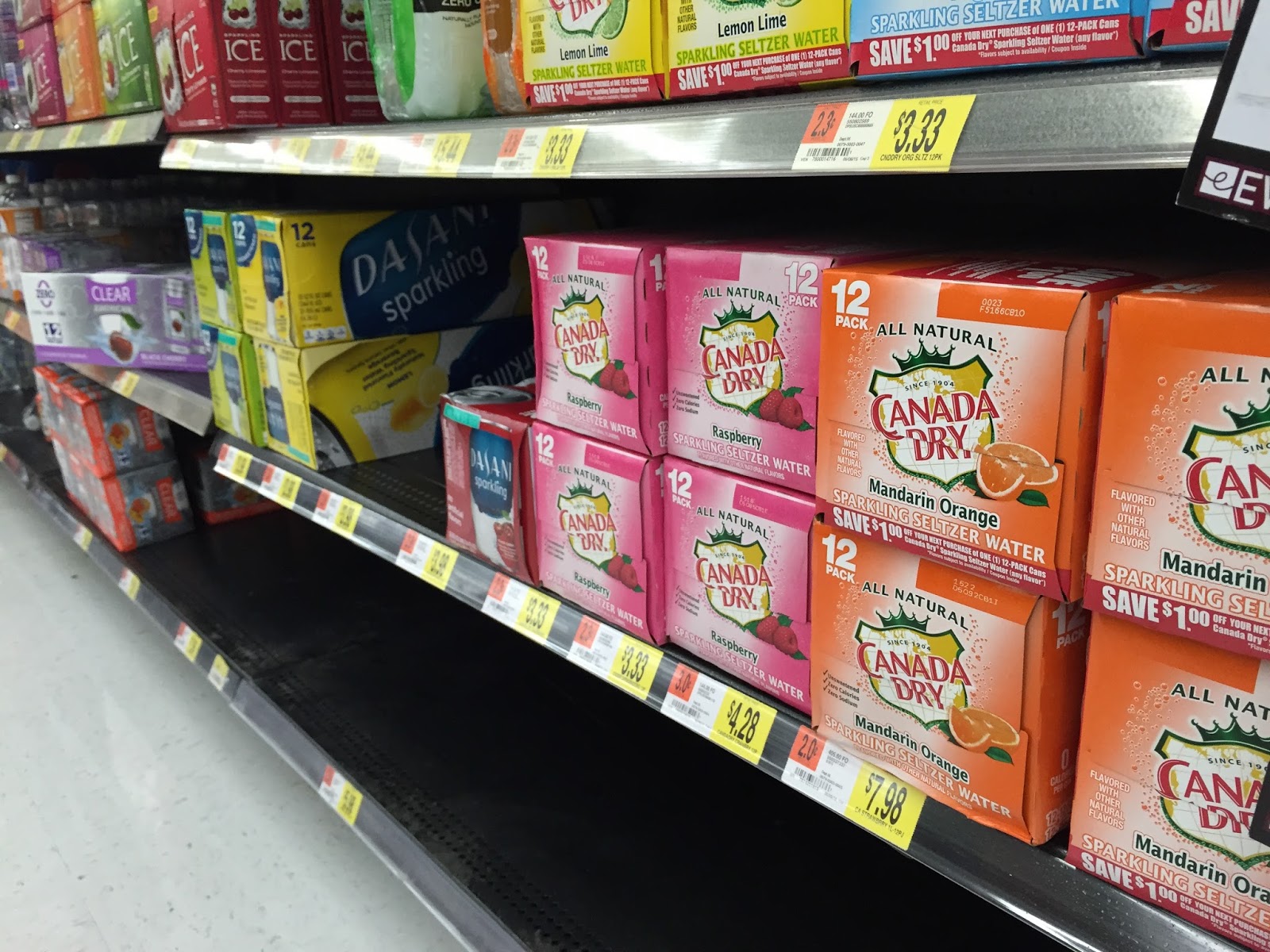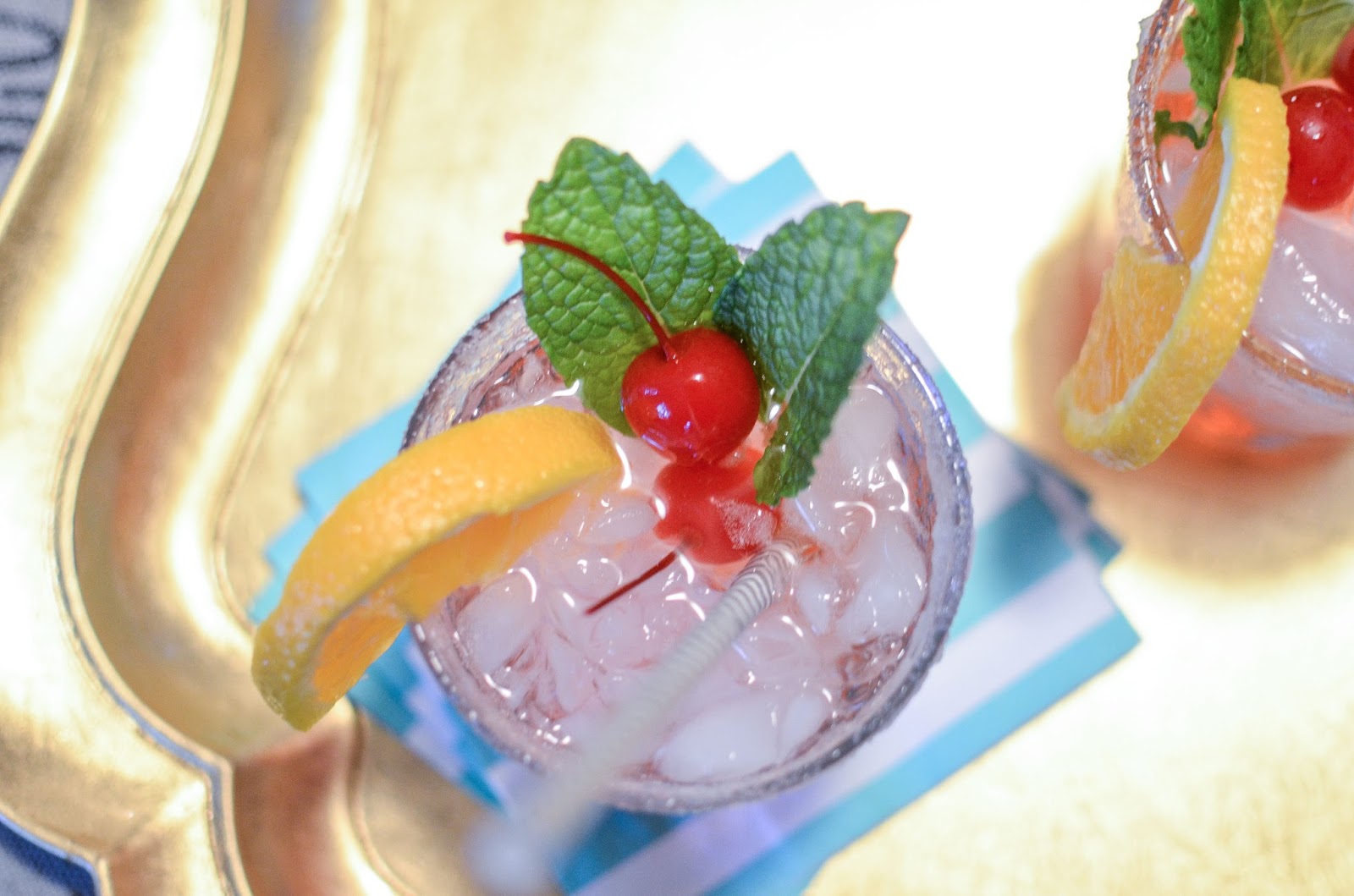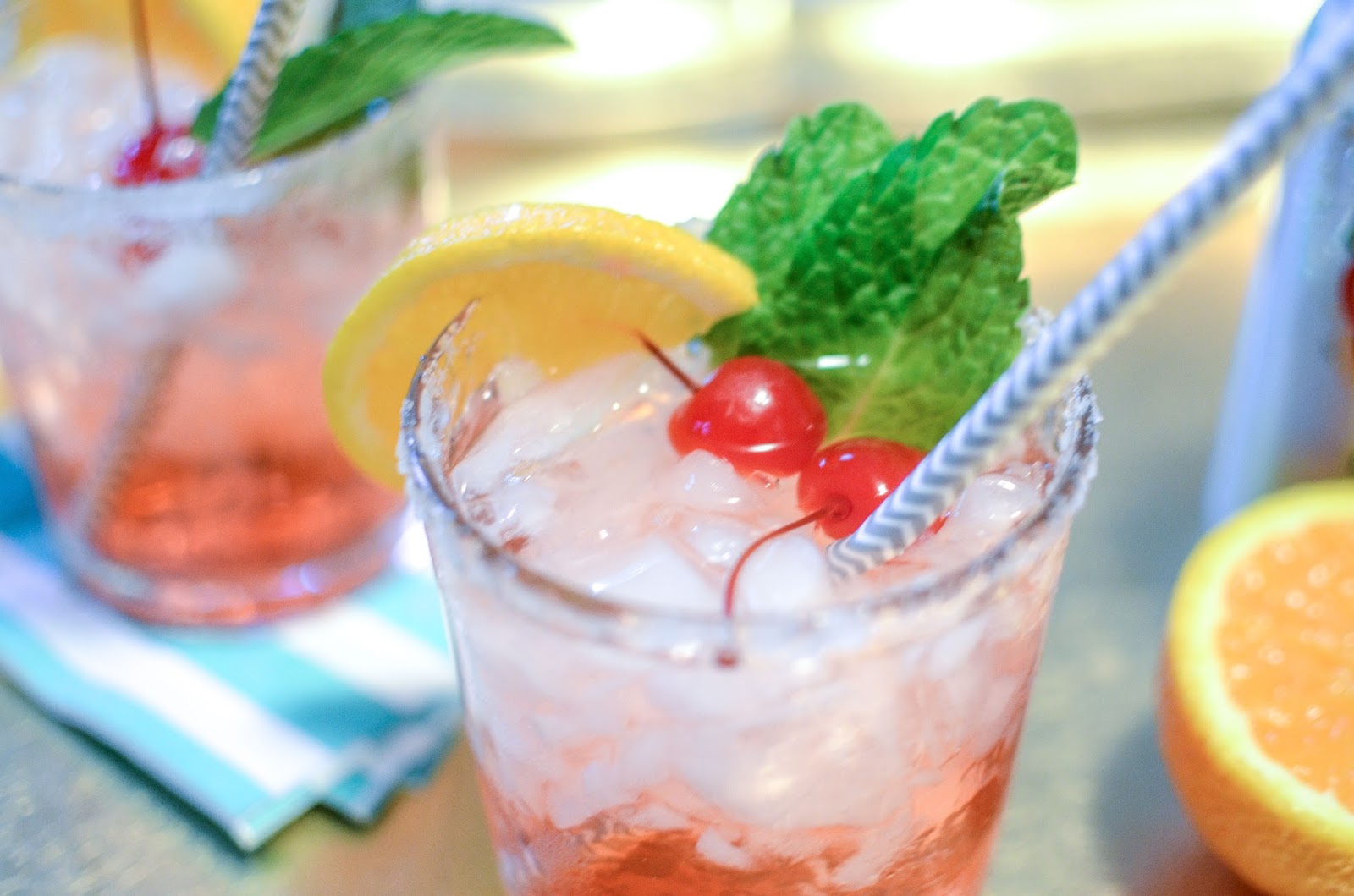 WHAT'S ON YOUR MENU FOR YOUR NEXT GIRLS' NIGHT IN? HOW WOULD YOU ENJOY CANADA DRY SPARKLING WATER?