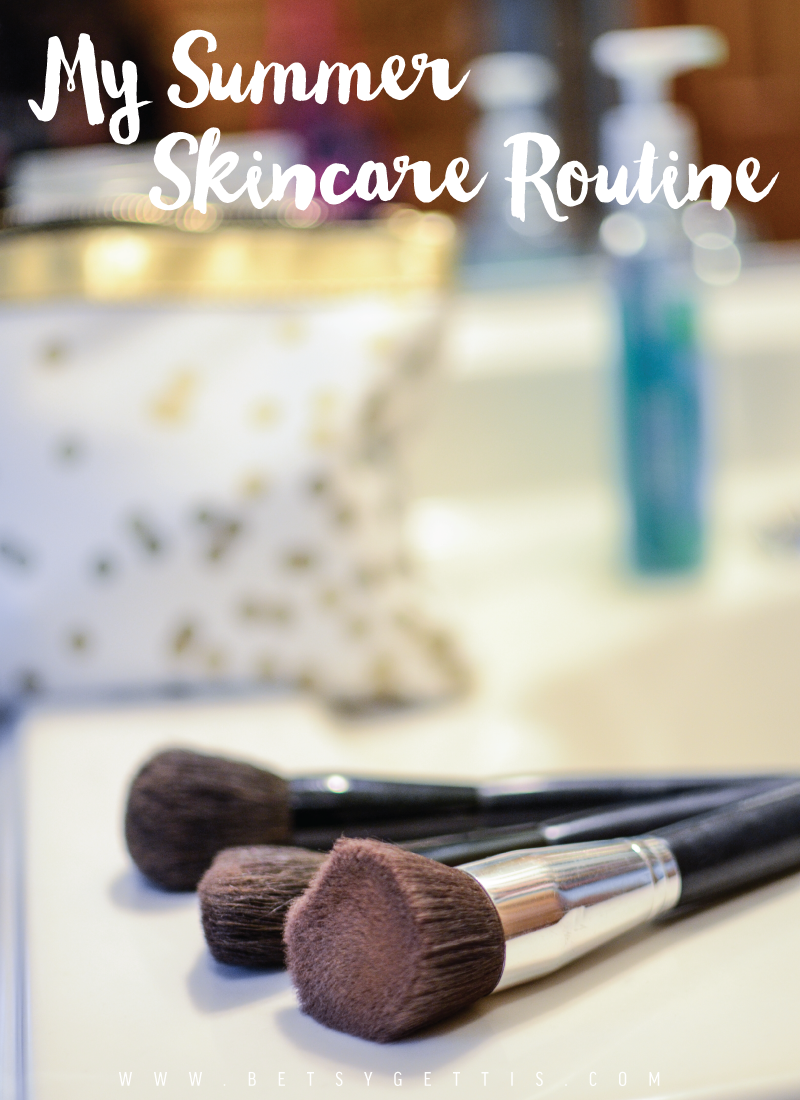 My skincare routine changes with the seasons. Throughout the fall and winter, my skin often needs a little bit more moisture-care, but come summer, I'm all about going light and free, which mostly means minimizing the amount of makeup I wear. I love the sun-kissed glow that summer brings, but if my skin isn't in great shape, I feel super self-conscious not wearing anything.
I've always struggled with having really large pores and in middle and high school, I had bad acne. In fact, it still rears its ugly head now and again, and I always think that I must be too old for this! I went through so many different prescription skin-care treatments during high school and know how hard it is to struggle to feel confident in your skin. Now that my acne is (mostly) gone, I realize that taking care of my skin is even more important to keep it in good shape. I'm not afraid to invest in good products and find the right routine for me.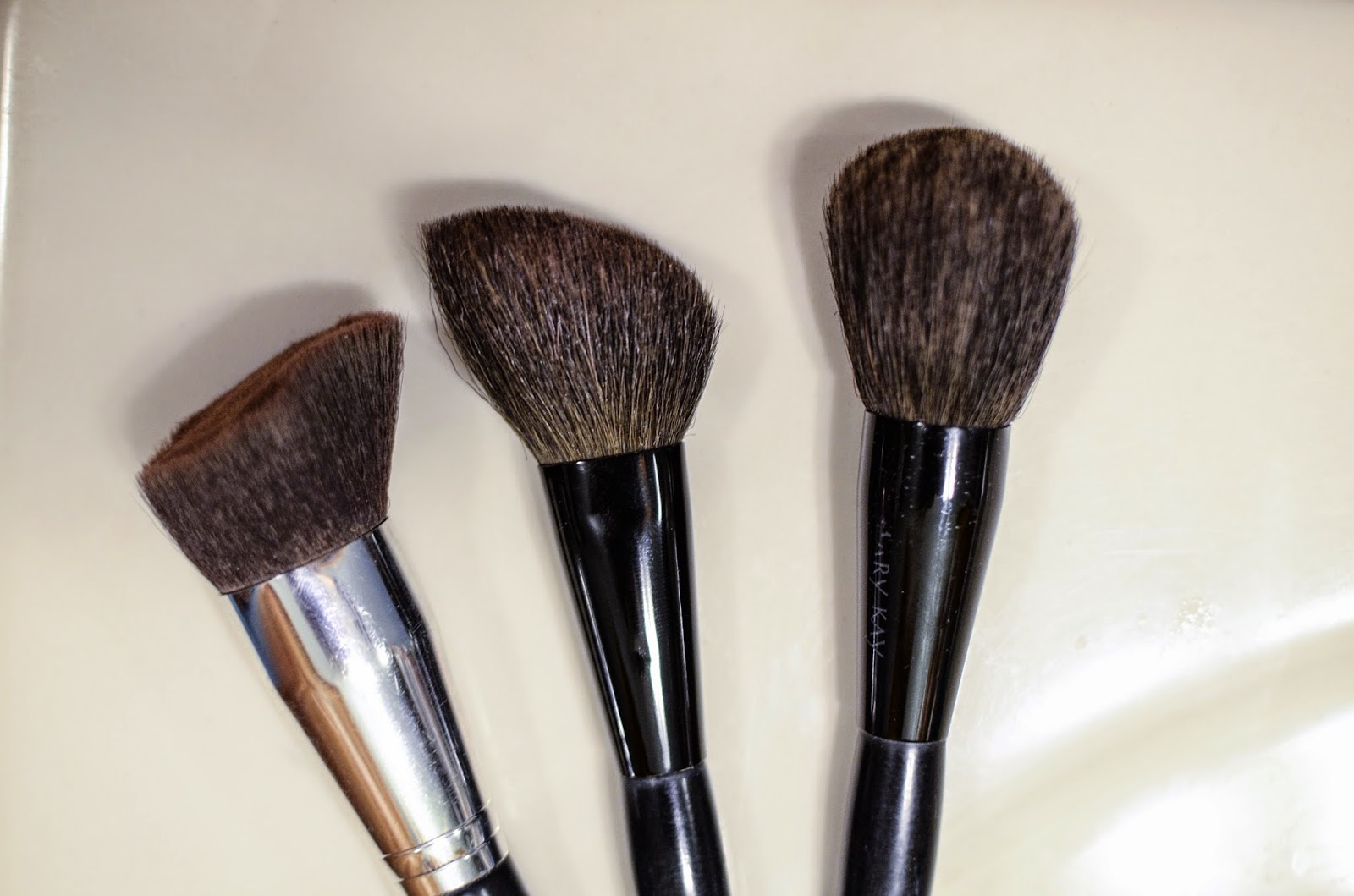 Like I said, my skincare routine changes with the seasons. Not all makeup is created equal, and my skin has different needs depending on the weather. It gets pretty humid in PA during the summer, so often, my winter makeup routine ends up feeling a little sticky when I follow it in the summer months. When it comes to summer skin care, my typical routine includes keeping it light with some BB cream, blush, and mascara.
The most important thing, in my opinion, is to not get stuck in a makeup rut! It's ok to break up with your makeup routine if it's just not working for you! Maybe you're like me and you just need to adjust and tweak with the seasons, or maybe your makeup routine is due for a complete overhaul.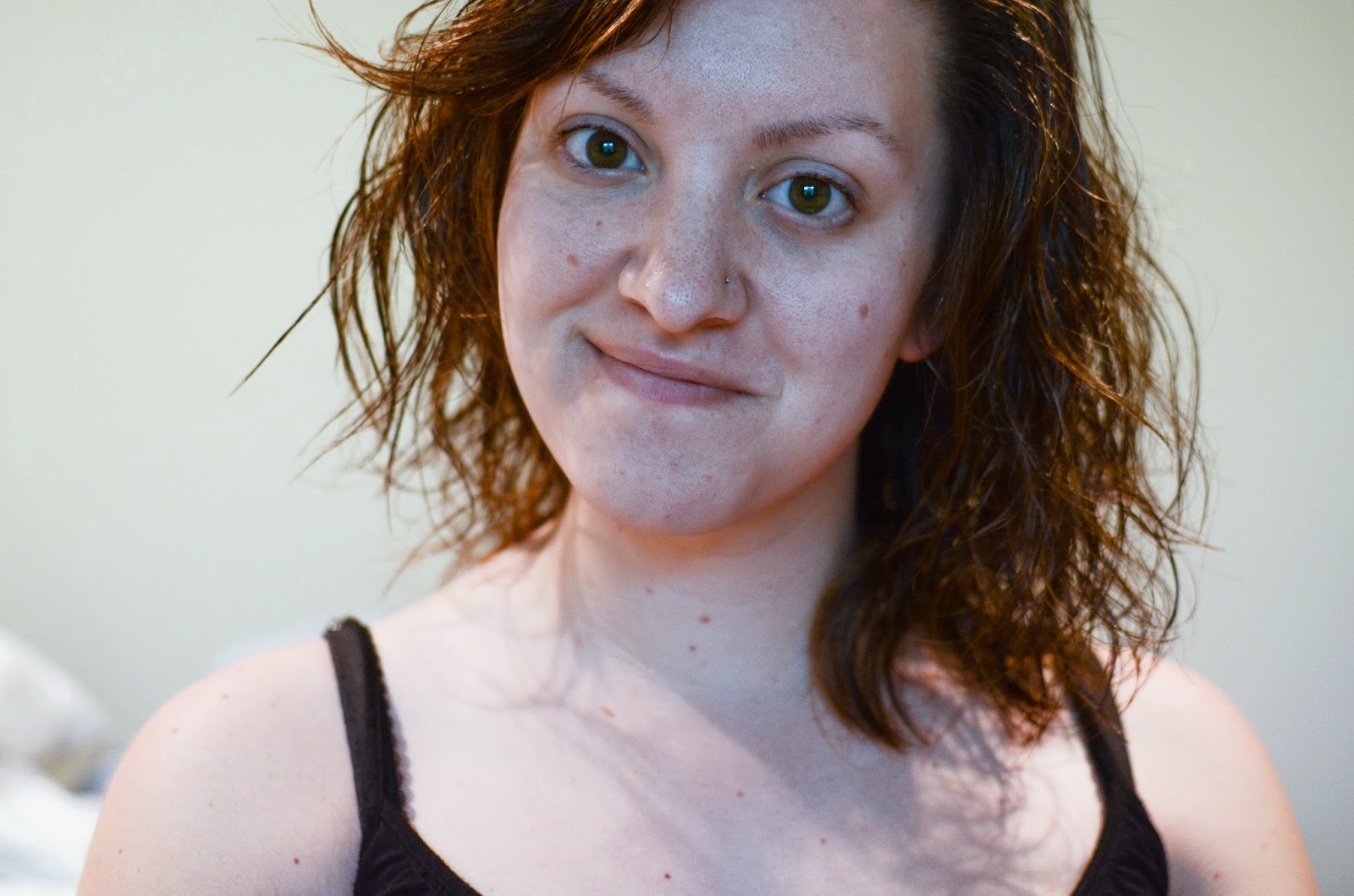 Remember that makeup is meant to enhance your natural beauty, not to cover up issues you're having with your skin! If you're having more serious issues like rosacea or acne, then I really encourage you to find products that work to treat the root of the problem and not just cover them up. Think of it this way: your skin is the one thing that you wear
every day
. So why not invest in taking care of it? That means investing time into making sure your skincare routine is right for you! Whether you have acne or rosacea, or another skin issue, it's incredibly important to treat your skin well and take care of it!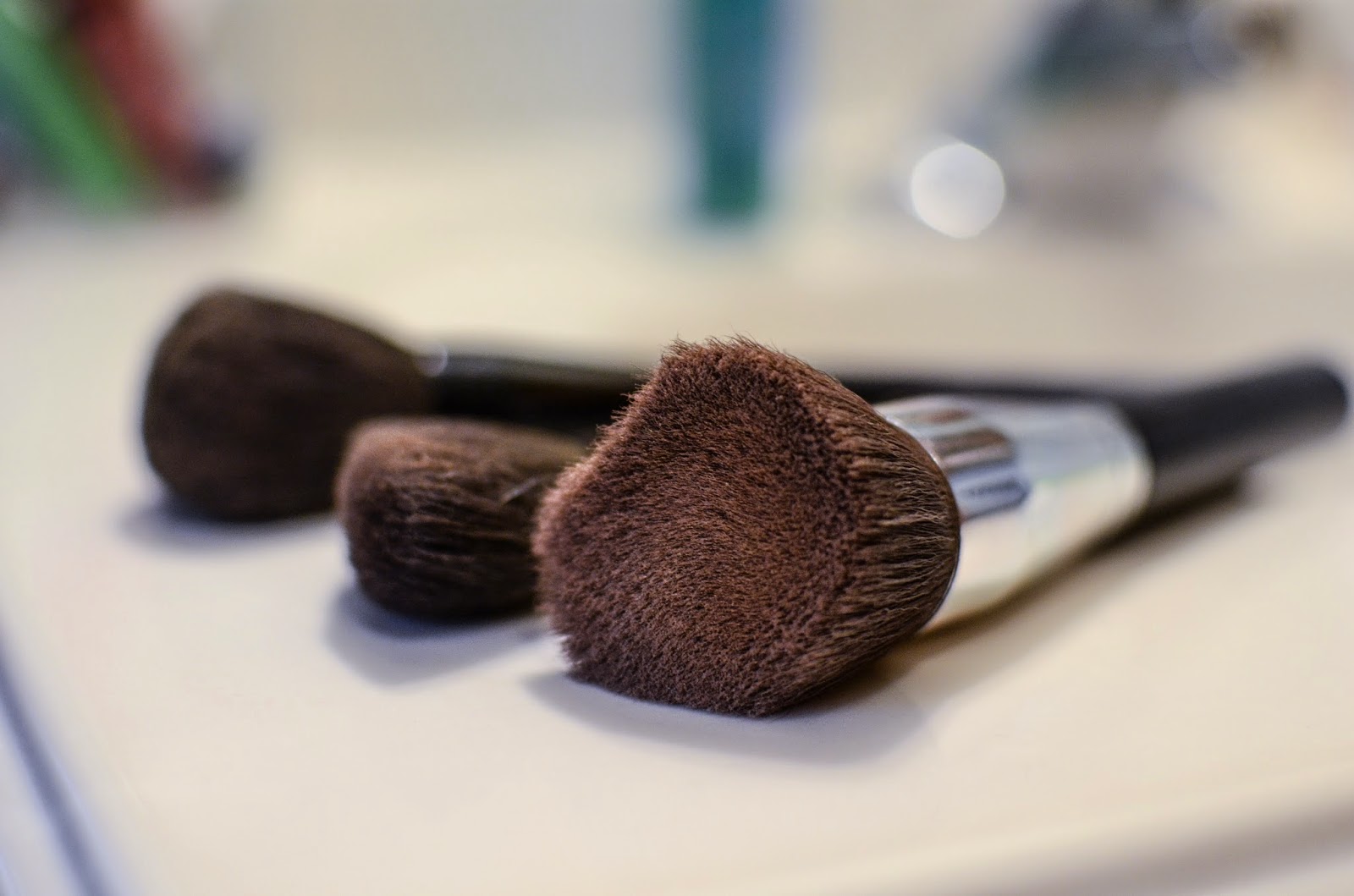 Rosacea, in particular, is one condition that is important to treat and not just cover. Rosacea can often affect your confidence
.
Galderma is on a quest to help people break up with their
makeup, and if you have rosacea, then I encourage you to check out their products that are specifically designed to treat rosacea! One of those treatments is their Soolantra® (ivermectin) Cream, 1%, which is FDA-approved for once-daily topical treatment of inflammatory lesions, or the bumps and pimples, associated with rosacea.
Learn more about rosacea and other treatments offered by Galderma on the
Break Up With
Your Makeup page
. While you're there, be sure to vote for your favorite no-makeup selfie and story, and you could win one of three $500 gift cards.
Important Safety Information - Soolantra® Cream
Indication:
SOOLANTRA
®
(ivermectin) Cream, 1%, is indicated for the treatment of inflammatory lesions of rosacea.
Adverse Events:
In clinical trials with SOOLANTRA Cream, the most common adverse reactions (incidence ≤1%) included skin burning sensation and skin irritation.
Warnings / Precautions:
Not for oral, ophthalmic or intravaginal use.
You are encouraged to report negative side effects of prescription drugs to the FDA. Visit
www.fda.gov/medwatch
or call 1-800-FDA-1088.
All trademarks are the property of their respective owners.
I was selected for this opportunity as a member of Clever Girls and the content and opinions expressed here are all my own.