Every year for Christmas, I make something for all of my aunts (and now AJ's aunts, and my cousin's wife, and her mom...). Homemade gifts are just special, and I love giving something that I've made. Last year, I made everyone a set of coasters.
This year, I made candles.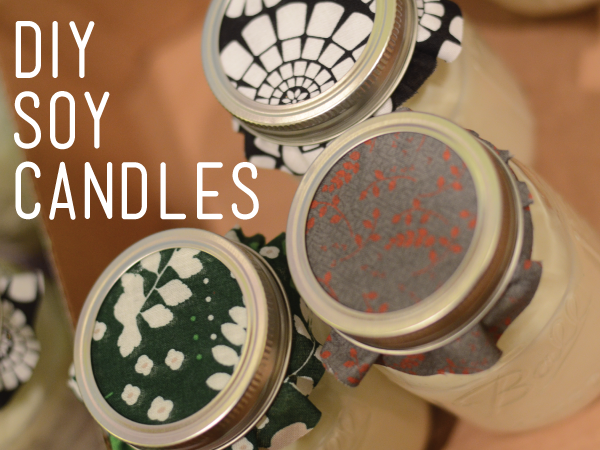 Here's what you'll need:
Soy wax flakes (I got
this
10-lb bag)
Pre-tabbed wicks
A pouring pot (you can buy them at AC Moore)
Popsicle sticks
Mason Jars, votive holders, or other containers
A big soup pot for boiling water
Thermometer
All in all, it's pretty easy.
10 pounds of wax made me 15 candles in 16-oz. Mason jars. I love the look of a mason jar, I use them all around my room and bathroom, so it was a natural choice. But any glass container would work.
You want to put some wax into your pouring pot, and put that into a pot filled with water. You're essentially creating a double-boiler. Get the water hot (not quite boiling), and just stir your flakes as they melt. Soy has a really low melting point, so it won't take long. When your wax is at 160ºF (and completely see-through), add your scent. I used about 2 tbsp for each pound of wax. Stir that consistently for about 1 minute. You'll notice that your scent bottle will have a flash point on it. That's the temperature you don't want to get near (mine was 210ºF). If you keep your stove around medium (6-7 on a 1-10 heat scale), you'll be fine.
Once your scent is in, drop a little bit of wax onto a paper plate and let it cool. As it starts to harden, touch it to see if it feels like a normal candle would. If it's too dry, you need more scent. If it's too oily, you need more wax. Once you're happy, take a couple of mason jars and warm them up in the microwave or oven. Then, hot glue a pre-tabbed wick into the bottom of the jar. (I didn't do this with the first candle I made and I regretted it.)
Make a criss-cross around the wick with popsicle sticks (this will hold the wick straight up) and pour the hot wax into the jars.
Then, set your jars aside and repeat the process until you've made all of your candles! The wax will harden on it's own. I put mine in the garage so they hardened a bit quicker.
Once they're hard, trim your wick to about 1/4".
Then, use fabric or twine or yarn to adorn your candle. Maybe make a
yarn-wrapped candle
out of it!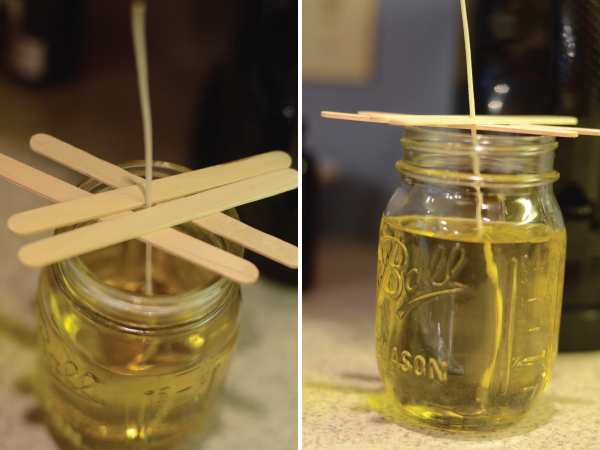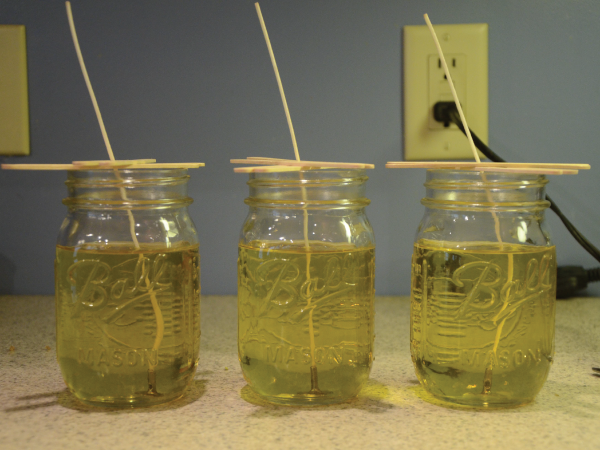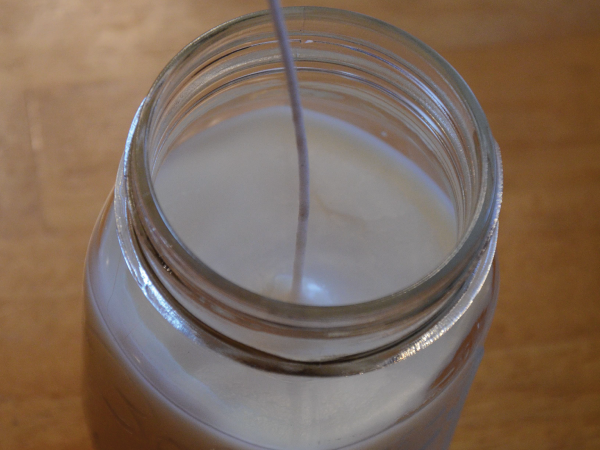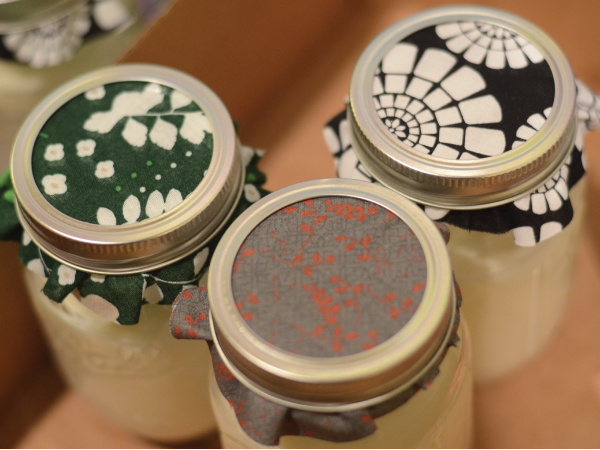 I covered my lids in fabric and then put them into little paper bags and tied them up with yarn to give as gifts.
Everyone thought it was really special!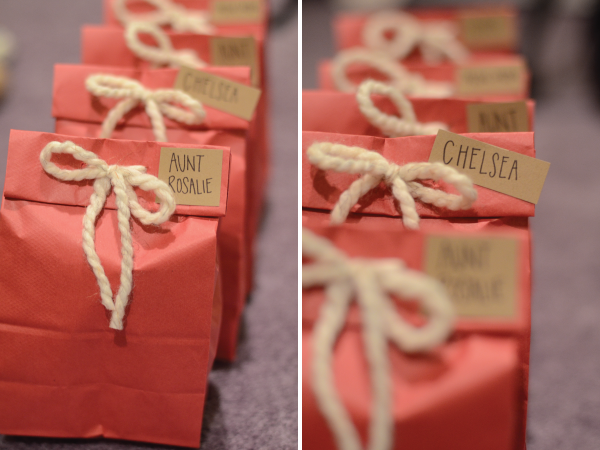 This is definitely one of the cheapest ways to buy candles. All in all, it cost about $65 to make 15. That's including the wax, mason jars, scent, wicks, bags, and fabric! And that breaks down to $4.30 a candle. And you made it. So that, in itself, is impressive!