I'm in the midst of getting ready for the holidays, and I love giving handmade gifts. There's just something so special about giving (and getting) something that was made by you with a certain person in mind!
I was playing around with extra yarn and supplies that I had, and thought of an idea I saw a friend make last Christmas. This is pretty much the easiest craft ever.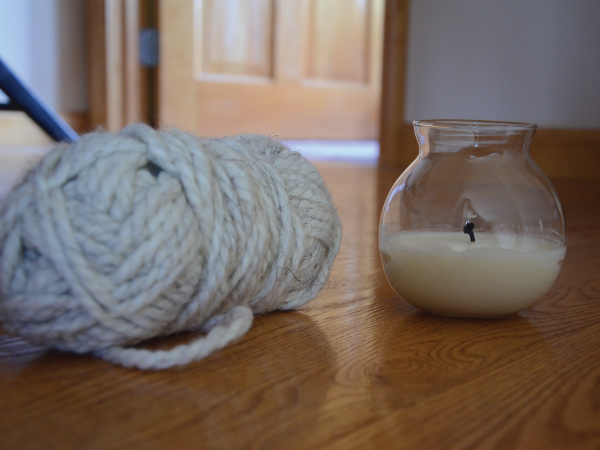 What you'll need:
Yarn (knitters & crocheters...this is a perfect craft for those half-skeins you have lying around after a project!)
A candle (I used one that I have been burning for the past week because I was experimenting. I'd obviously recommend using a new candle if you were giving this as a gift)
Hot Glue Gun (Thank goodness for hot glue...it's magical.)
How you do it:
It's pretty simple. Decide what you want wrapped in yarn. I did the whole candle, but you could just do the bottom half or a strip around the middle...anything goes! Then, start putting a little line of hot glue and then wrapping the yarn, section by section, onto the candle. You pretty much want all of your yarn to be hot glued, especially if your candle is round, like mine. That way, the yarn won't try to slide up or down. Put a 2-3in strip of glue, then push your yarn onto it. Keep going til you go all the way around. I'd recommend starting at the top and working your way down.
That's pretty much it.
Literally.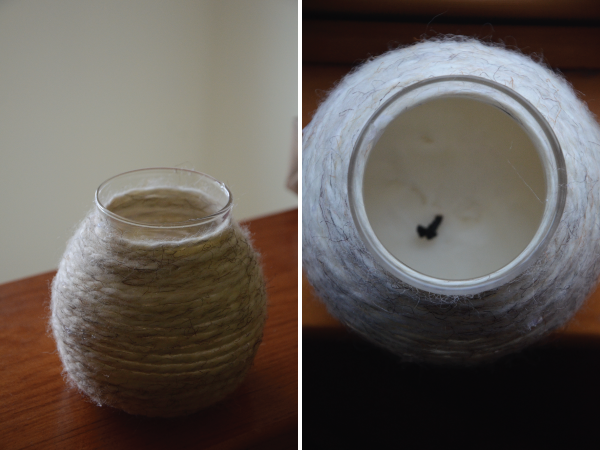 Enjoy your candle!