I love putting together my Christmas wishlist. It's always difficult, because I'm not the kind of person who just always has a list of things that I want. But this year, I decided to make use of pinterest, and went around pinning things that I liked so that my mom had a list for me.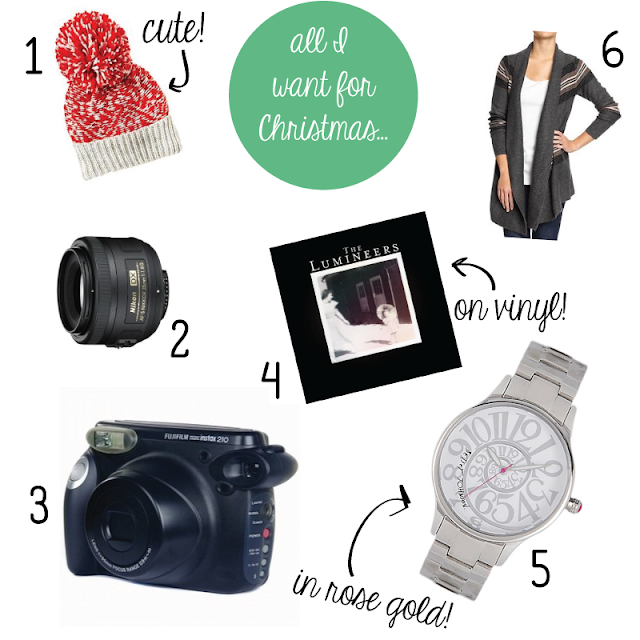 Because I'll be starting my student teaching in January, I will definitely be needing some new clothes. So I tried to ask for a few things that I could wear to school, mixed with a few fun "just for me" sort of items.
What's on your list this year?