I have this problem. I'm by no means a shopaholic, and I'm actually very thrifty. Grad student budget and all that, you know?
But I like to shop. And when I find stuff on sale that I really like and know I'll get good use out of, I buy it.
So this week's Christmas shopping took sort of a "something for you, and something for me!" turn.
In my defense...everything that you're about to see literally cost me less than $100 all together.
AND it's stuff I can wear to school next semester while I'm student teaching.
AND it's all cute.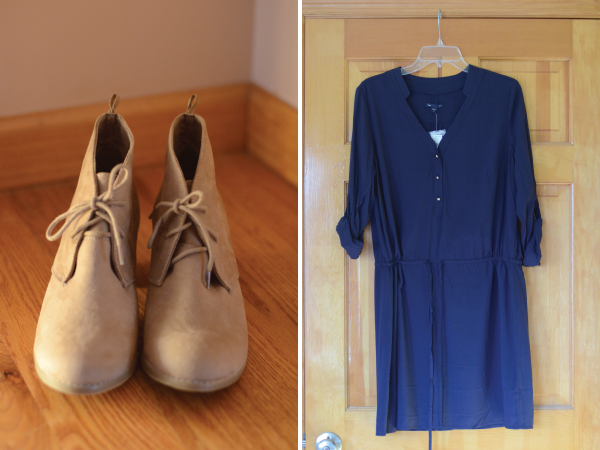 Boots and Dress from Gap...paired with cream tights and it's the perfect little winter dress outfit!
These two I found at Anthropologie. I'll be wearing them for Christmas Eve services at church (we have services on Christmas Eve and Christmas Eve Eve), plus, I can totally dress them down with boots and a cardigan for school!
Best part about this entire thing? Total, all four pieces should have cost $400. Like I said, I spent around $100. Can't beat that with a stick.