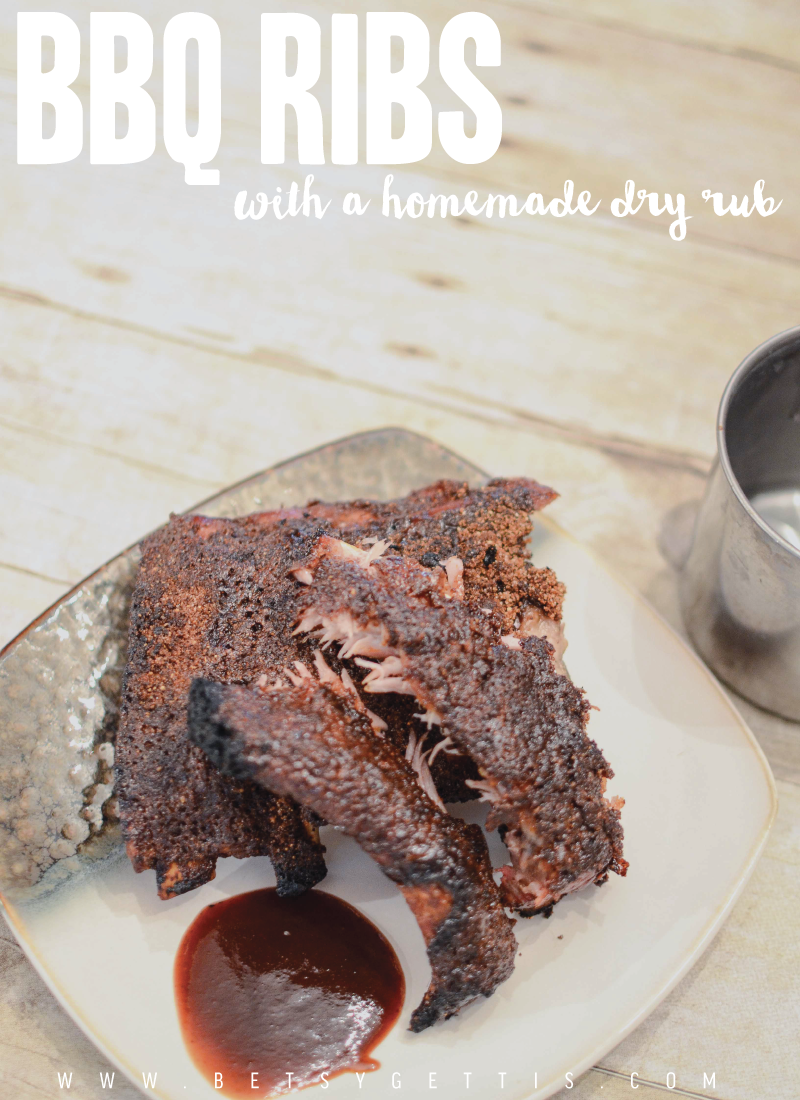 This post is part of a social shopper marketing insight campaign with
Weave Made Media®
Smithfield® and Farmland®, but all my opinions are my own. #weavemade #
GetUpandGrill #GetFiredUpGrilling
http://my-disclosur.es/RgFrEH
There's almost nothing I love more about summer than a good BBQ. We love eating outside as soon as the weather permits, and try to hold out as long as we can throughout the fall. I love walking barefoot through the grass, gathering around picnic tables, and lingering on the patio long after the food has been consumed, just chatting and enjoying a good evening with friends.
Last summer, AJ and I spent a solid week watching a TV show in which people competed for the bragging rights of having the best BBQ around. We promptly decided that we could totally make ribs and then we promptly failed epically. They were incredibly spicy and not completely cooked. But we've grown quite a bit as chefs since then, and we've perfected a delicious dry rub and the method to making fall-off-the-bone ribs! (Hint: it's not as hard or as complicated as it may seem!)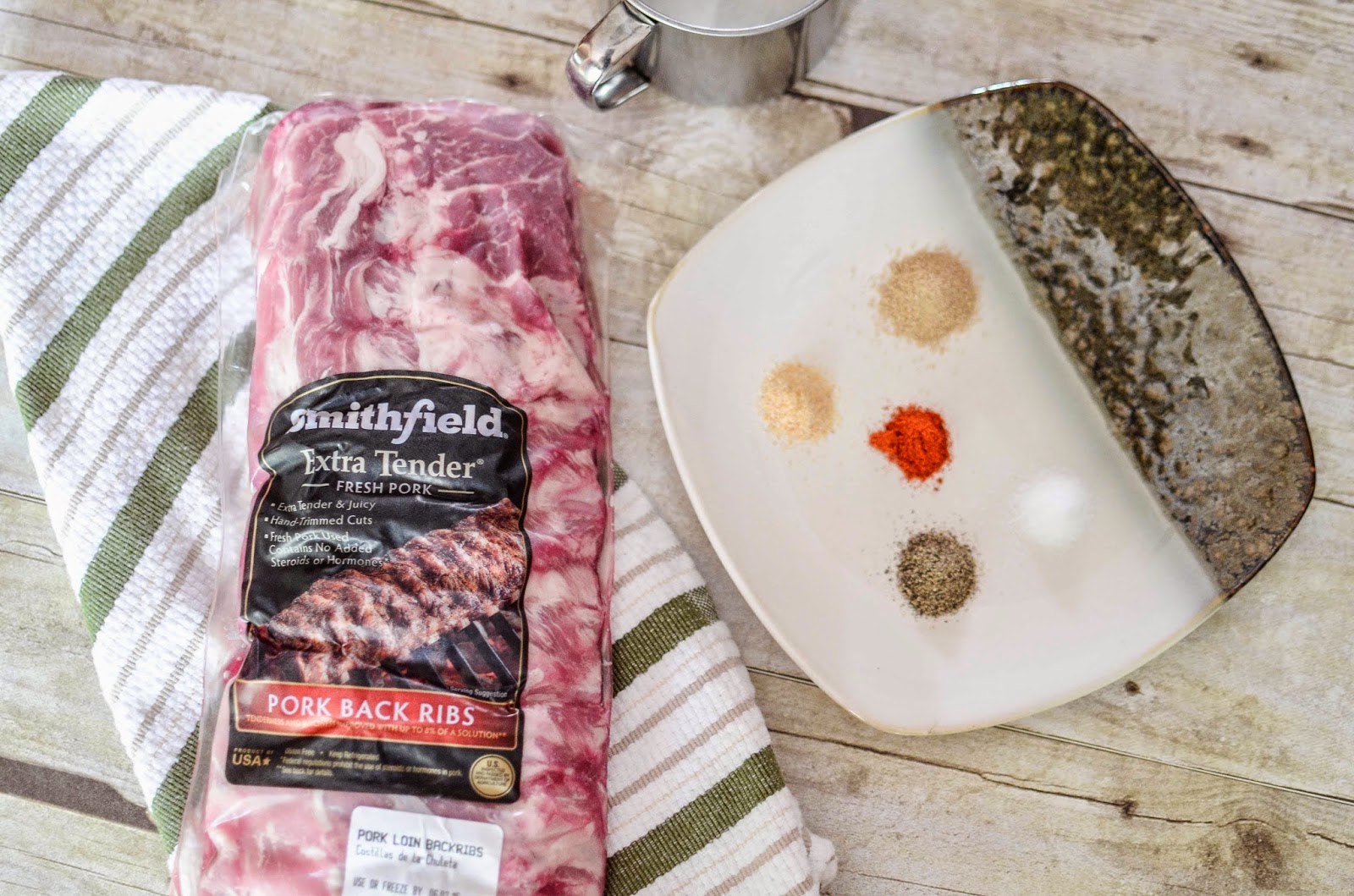 WHAT YOU NEED //
+ a rack or two of baby back ribs (we like
Smithfield
, which are available at Walmart!)
+ 1/2 c brown sugar
+ 2 tbsp garlic powder
+ 2 tbsp salt
+ 2 tbsp black pepper
+ 2 tbsp cumin
+ 2 tbsp paprika
+ 2 tbsp cayenne pepper (optional, or to taste)
+ 2 tbsp chili pepper (optional, or to taste)
+ your favorite BBQ sauce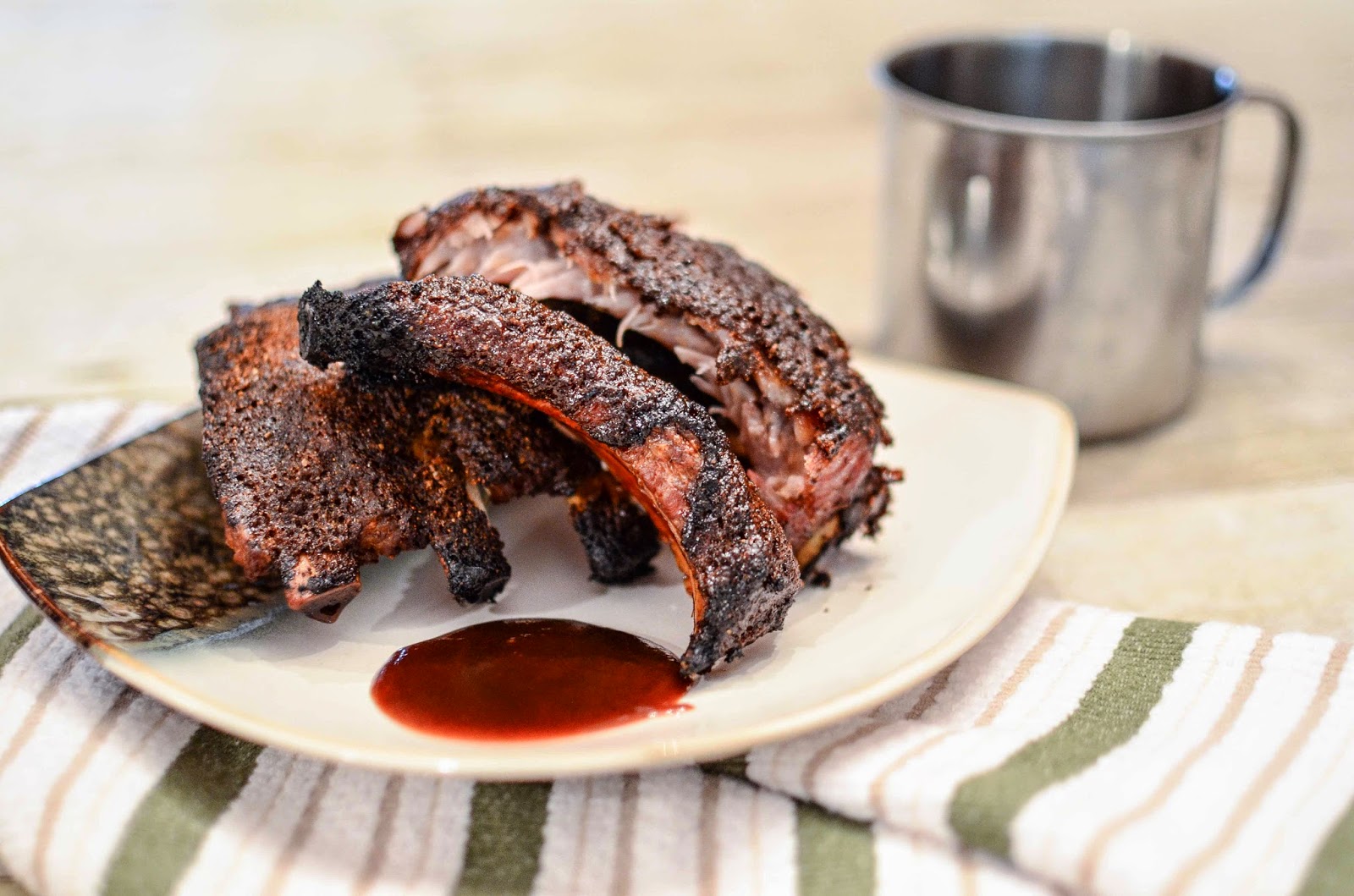 HOW TO //
1. Flip over your ribs. You'll notice a thin white membrane coating the underside of the ribs. Insert a knife underneath this coating and pull it back (you may need to grip it with a paper towel). This membrane will feel rubbery and hard to chew if left on.
2. Bring a pot of water to a boil and toss in a few pinches of your spices, plus a dollop of BBQ sauce. Then, toss in your ribs. Boil the ribs for 30-45 minutes, or until tender. (You'll be able to feel when they're tender by poking them with a fork).
3. While your ribs are boiling, make your dry rub by mixing the brown sugar, garlic, salt, pepper, cumin, and paprika. Feel free to adjust the amounts to taste, and if you like your BBQ a little spicy, then add in some cayenne and chili pepper! (Hint: The more brown sugar you use, the more melted and crystalized your rub will get.)
4. After boiling, place the ribs on a plate and pile on your dry rub (it's ok to let them cool for a few min first).
5. Then, fold foil loosely around them and place them on the grill on the top rack on low for another 30-45 minutes. Check occasionally. (Once you put them on the grill, you're just looking for the rub to melt and crystalize on top of your ribs.)
6. Pull them off of the grill and enjoy as is or topped with your favorite BBQ sauce!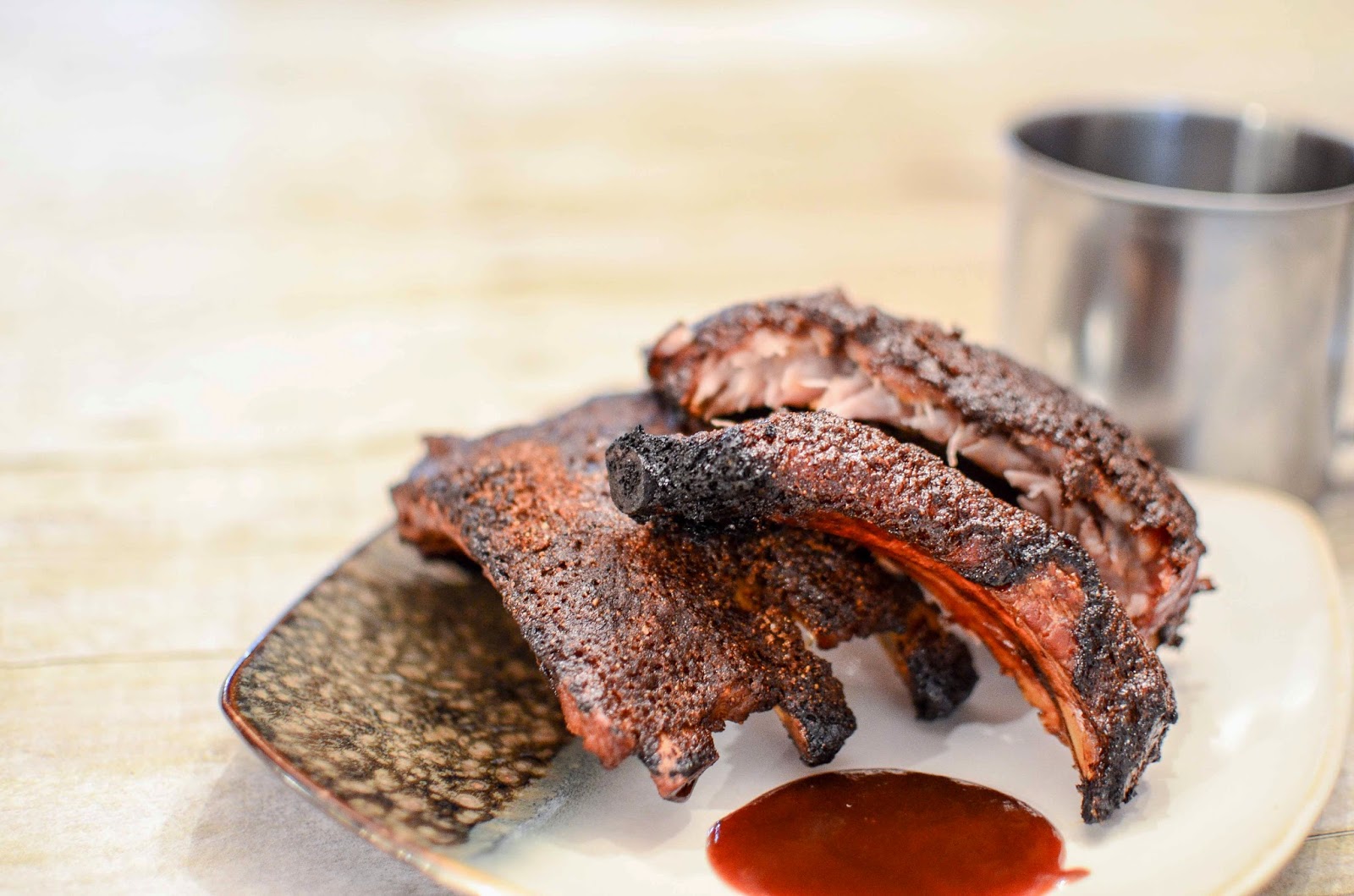 It's as simple as that! Take it from two people who learned the hard way: making ribs does not have to be complicated. While you can absolutely do them from start to finish with the "low and slow" method on a grill, we now prefer to cut that time by a ton and start them in the kitchen and finish them up on the grill, but we definitely are dreaming of having a smoker someday! (Maybe when we live in that farmhouse in Tennessee that we've been daydreaming about lately?)
Visit the
Get Fired Up Grilling website
for additional recipes and tips from BBQ Pitmasters Moe Cason and Tuffy Stone. Also enter to win a trip to the American Royal BBQ contest and other great grilling prizes!
WHAT'S YOUR SECRET TO PERFECT BBQ RIBS? WHAT ELSE DO YOU LIKE TO COOK ON THE GRILL?