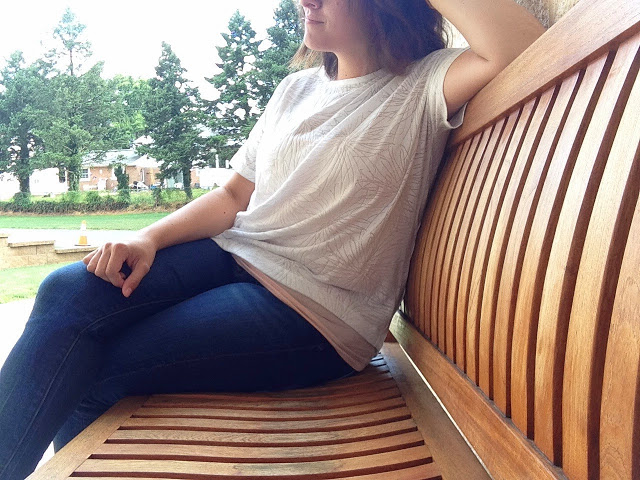 i work at a church where we're allowed to dress pretty casually during the week. for me, that means a lot of jeans! i'm a total jeans and tee kinda girl...i like looking cute, but i also need to feel comfortable. that's often when i feel most confident.
this outfit is one that i love for the office for summer. it's so comfortable, and it's a fun take on the jeans and a t-shirt classic. plus, i picked up both the jeans and shirt on sale at gap, and you can't beat a pair of jeans for $13 (especially when they were originally $70)! i also love my saltwater sandals, particularly when they're paired with jeans. i ordered them last summer and they quickly became one of my favorite pairs of sandals!
one of the other things i'm attempting to do more is wear my glasses instead of my contacts. i've been wearing glasses since i was in first grade, and contacts since i was in sixth, and i'm basically as blind as a bat. i'm on a mission to fall in love with glasses again, so i ordered a fun pair from coastal.com (thanks to their first pair free program!) and i've been working on wearing them more often!