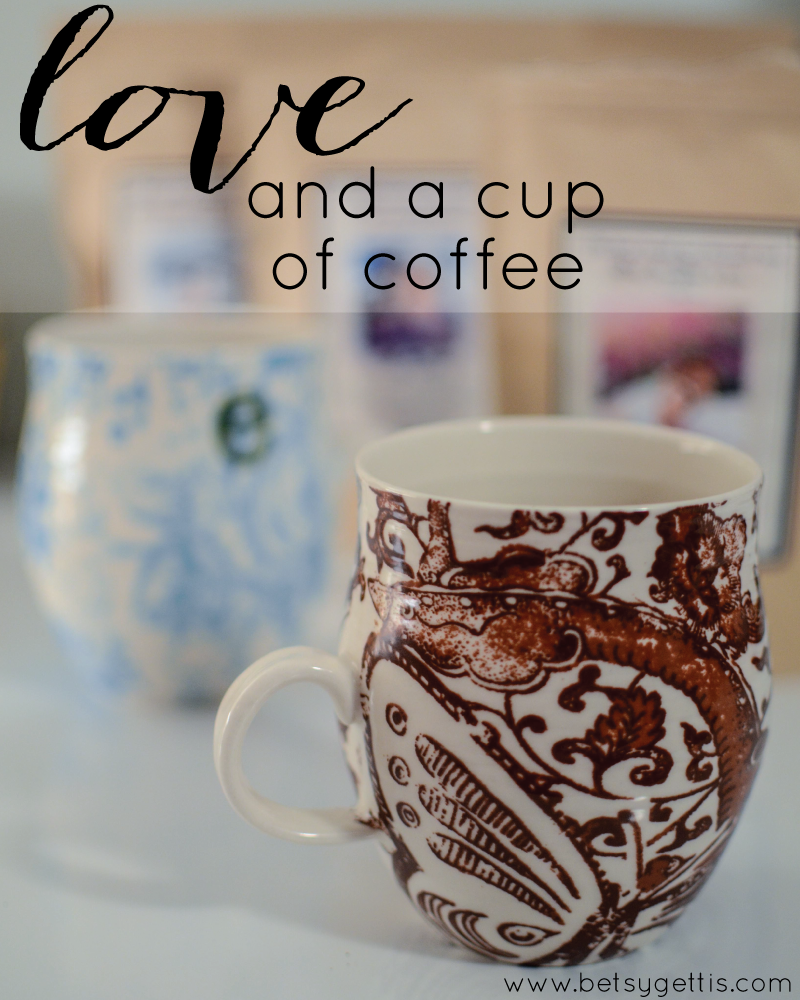 thanks to the peachtree coffee group and five star coffee for sponsoring today's post! i received this product free of charge for review purposes, but all opinions are mine.
it was over a cup of coffee that aj told me he maybe sort of had a huge crush on me. he's not a big coffee drinker, but i love it. (for real, go look at my
instagram feed
). however, we've started nearly every road trip we've taken with a warm drink in our hands and i've been known to call him on my way to his house to see if he wanted me to pick something up for him (aka so i wouldn't look rude when i showed up with a latte for me and nothing for him).
when we started our premarital counseling a few weeks ago, we were given the homework of praying together and reading certain scripture passages together before our next session. for me, reading that scripture looks something like an open bible and notebook...and of course, a cup of coffee.
when i got the opportunity to try out
five star coffee's
romantic moments collection sampler box, i couldn't say no! i'm a "light and sweet" kind of girl....which means i
love
flavored coffees and i
love
flavored creamers in them, and each romantic moments box features four flavored 12-cup sampler bags of coffee (perfect for those moments where you're just brewing for two!).
my box featured georgia pecan, hazelnut creme, english toffee, and cinnamon stick coffee, and honestly, i can't choose a favorite! each flavor was smooth, rich, and met all of my expectations for a good cup of coffee.
what i love even more about each bag is that the label is tagged with a bible verse about love, and the back of each pack has a little devotional thought to do together. i love the question that is posed on the back of the georgia pecan bag: "...consider how your love might be different if you did not know god..." that is certainly a question that aj and i are pondering as we approach marriage.
i think it's great that
five star coffee has taken the simple act of drinking coffee together (something that so many couples do) and made it easy to turn it into intentional time with one another and with jesus. i love imagining what the morning routine that i share with aj some day will look like, and i hope that it includes some mornings of having breakfast and coffee together and sharing some time spent in the word.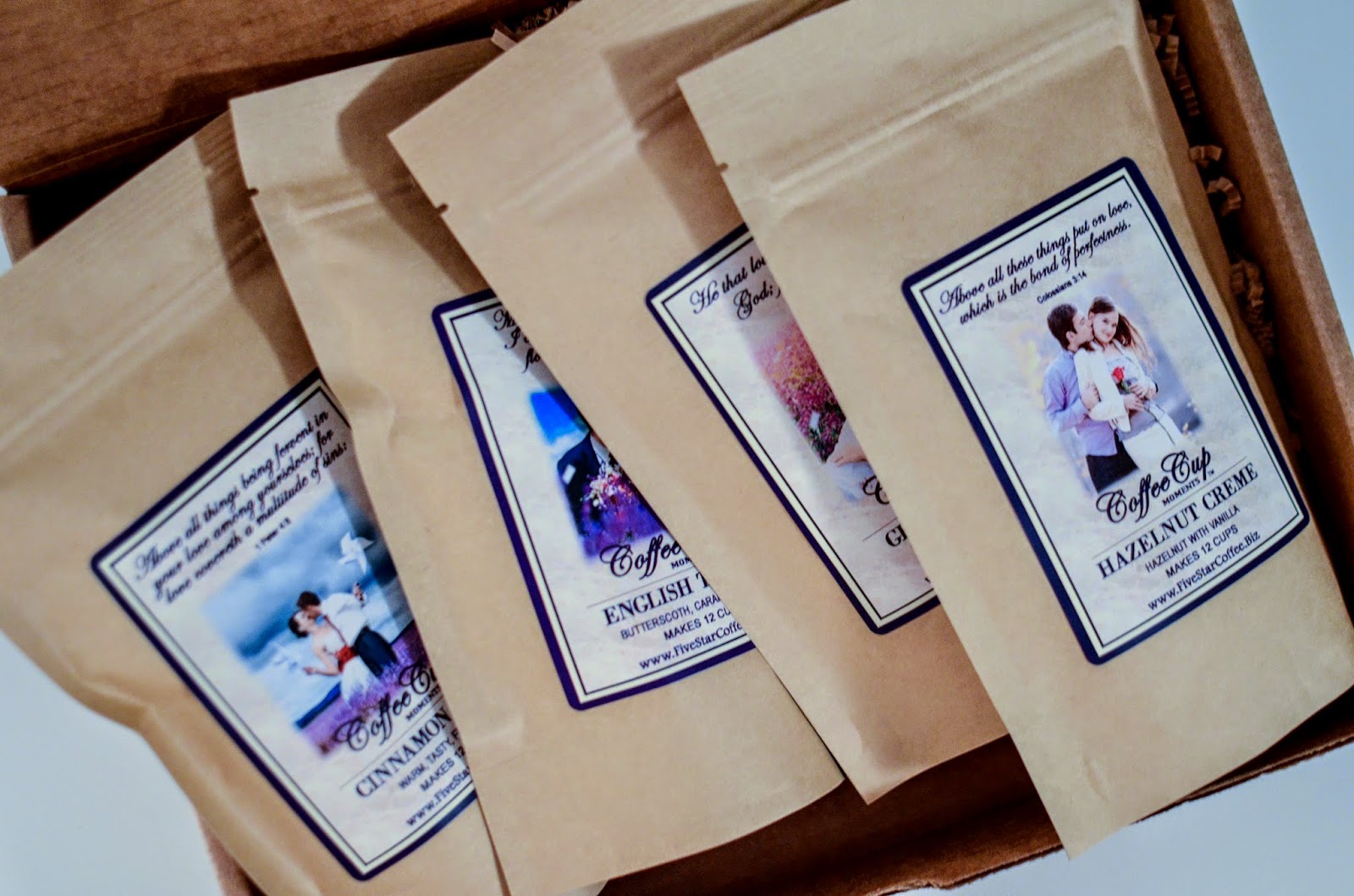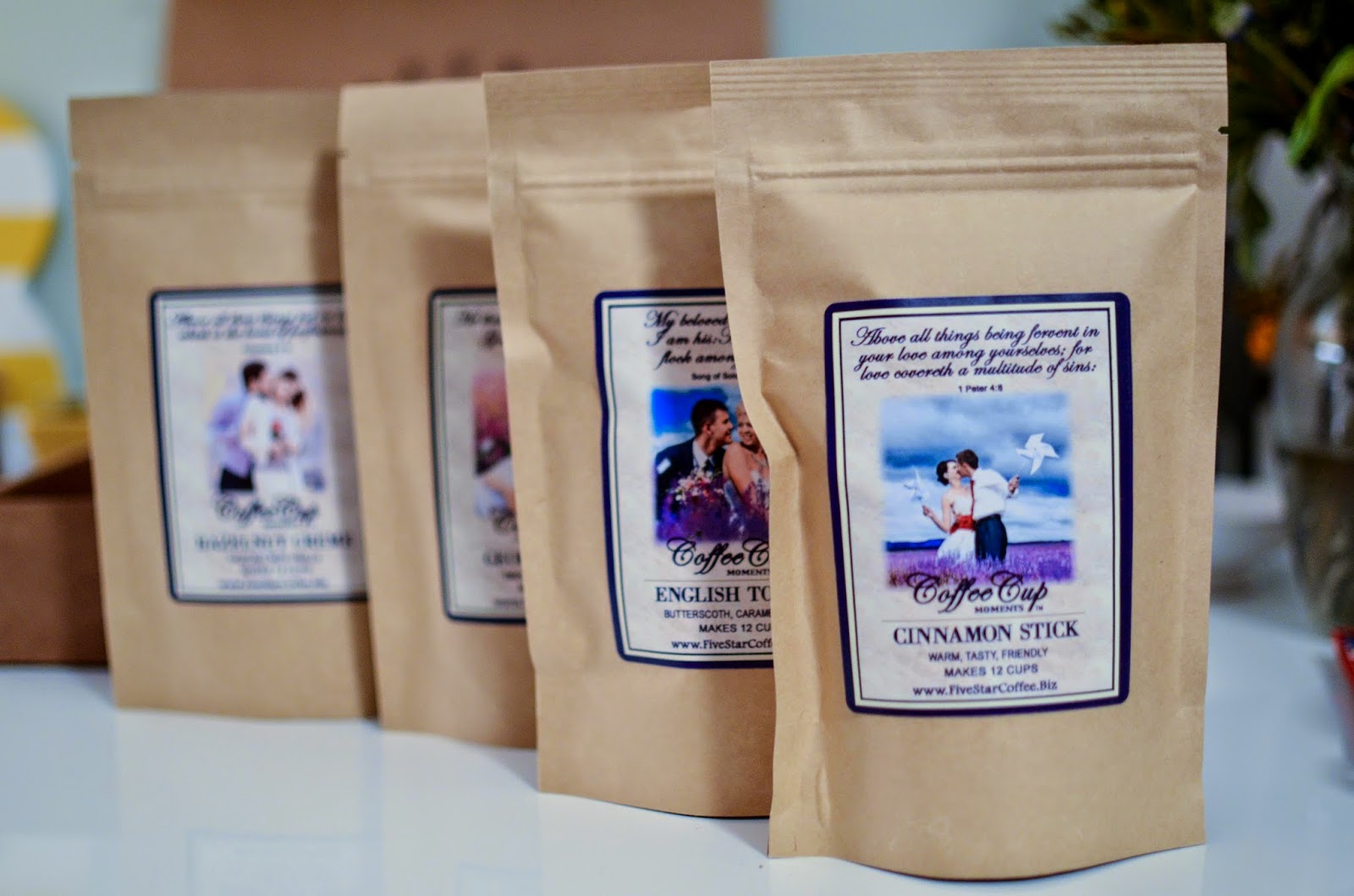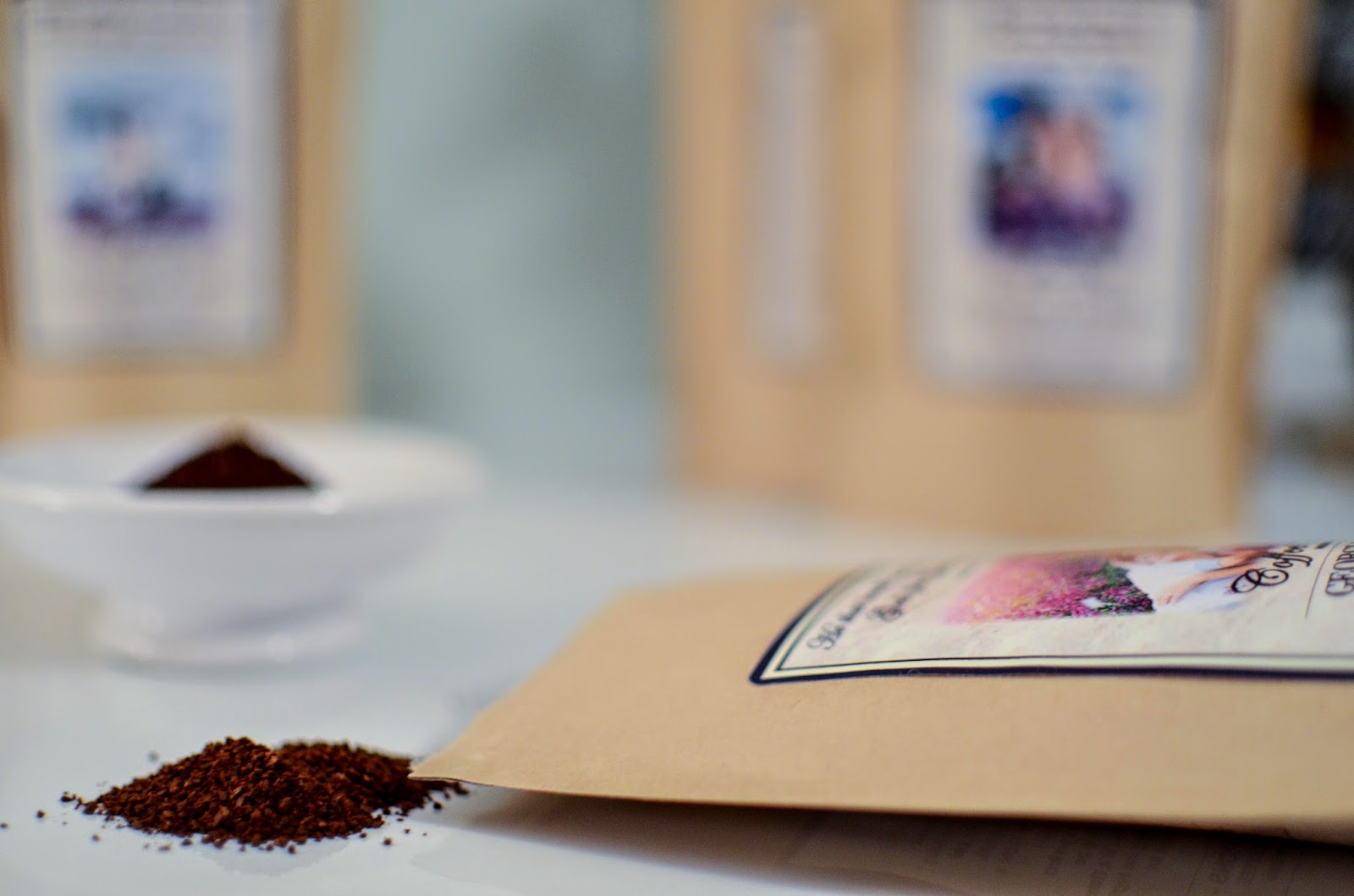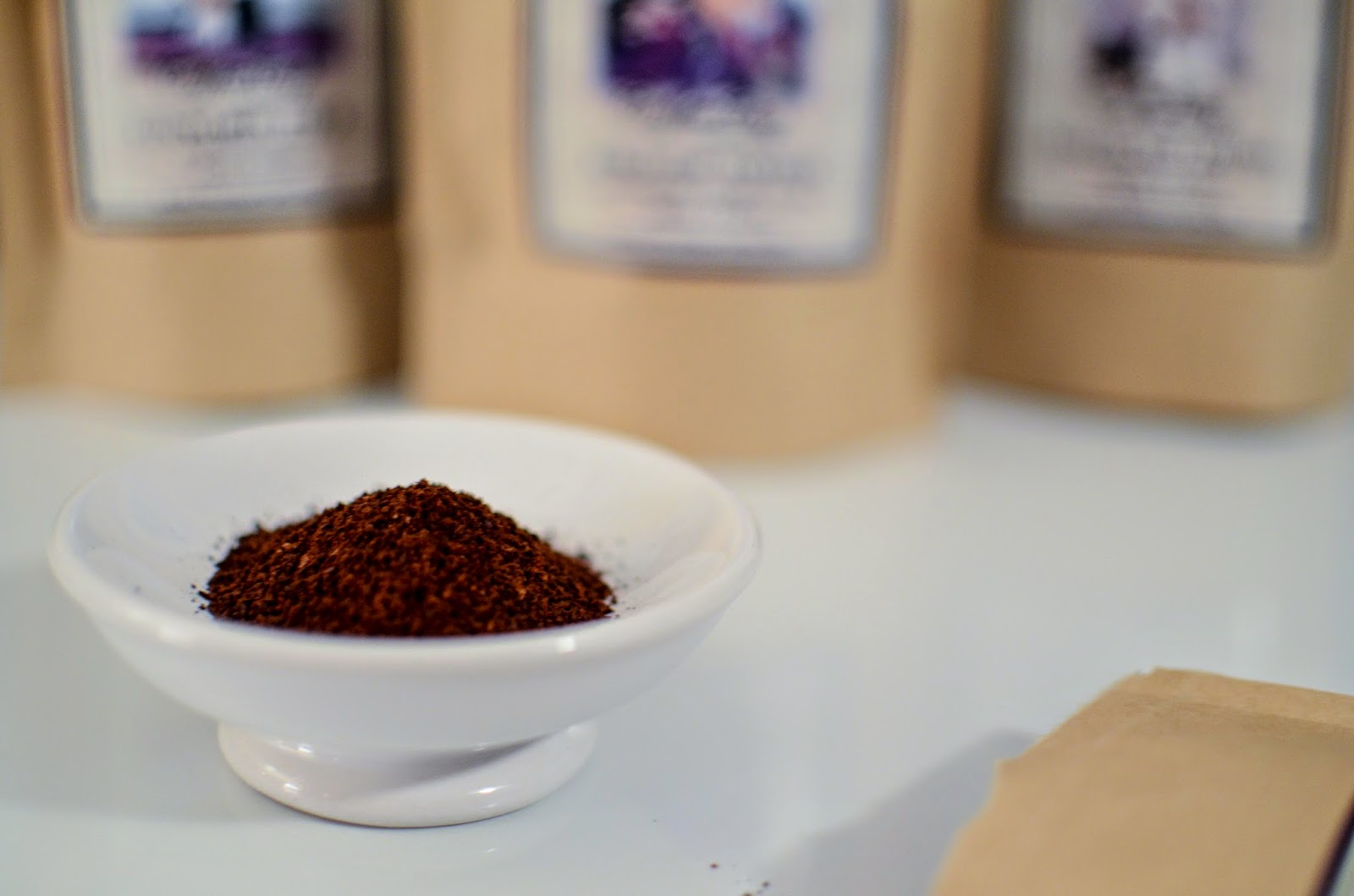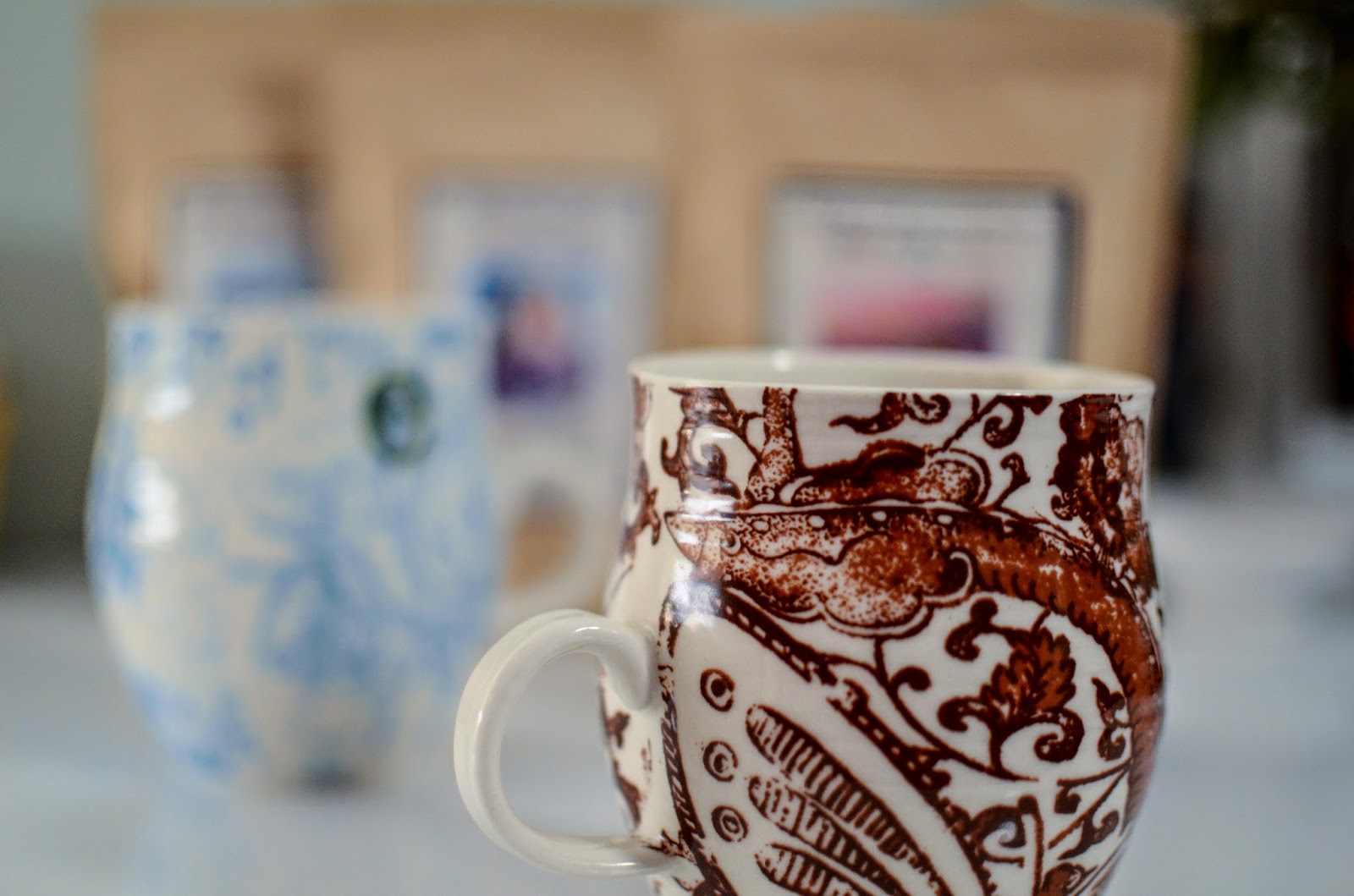 and
five star coffee
has offered to give one heavens to betsy reader the opportunity to try out their own romantic moments sampler box! check out the rafflecopter for ways to enter.
you must complete both mandatory entries to be eligible to win!
all entries will be verified, so please play fair. good luck!