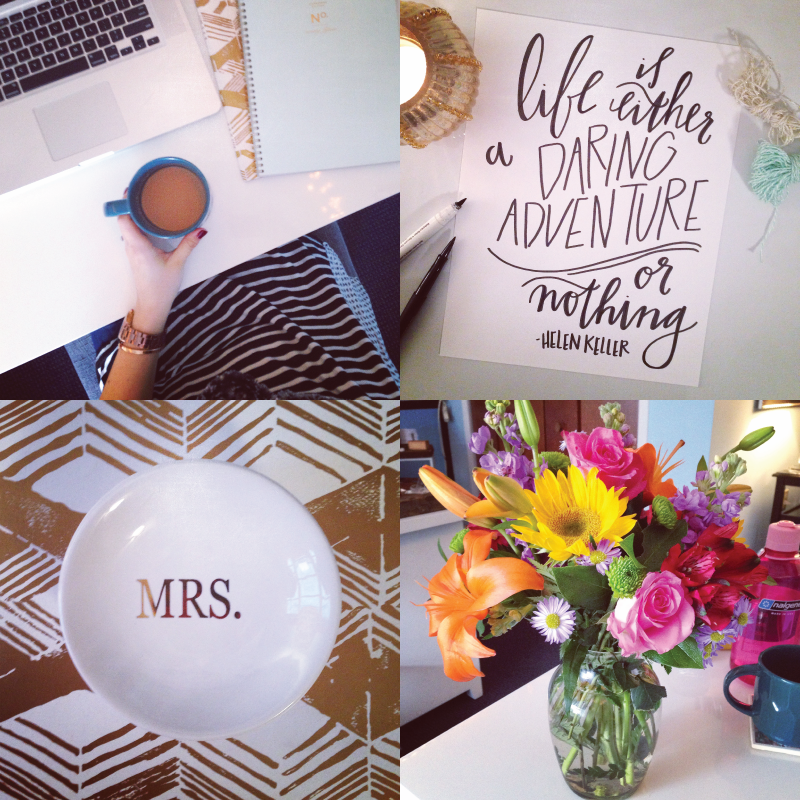 we've made it to the end of another week, and i don't know about you, but i'm ready for the weekend! as usual, this week seems like it was so busy! and to be honest, the week ahead doesn't look any less-crazy.
here's what you might have missed this week on heavens to betsy:
happenings:
+ i had a productive week at work, which
always
feels good!
+ the htb handmade shop has been in need of some new prints, and they are coming! i started
working
on a new line this week and i'm
excited about where it's headed!
+ aj's mom got me this cute little ring dish for christmas.
every time
i look at it, i think "ohmygosh...i'm going to be a mrs.!"
+ aj sent me flowers at work on wednesday. total surprise and totally made my day!
in case you missed it:
+ aj and i had a great long distance date night last weekend!
+ i wrote about how contentment is a choice for the peony project's monthly link-up!
+ my
grateful heart list
came a little late this week, but i took some time thursday night to blog my weekly list!
+ i teamed up with a bunch of other sofab bloggers to bring you a list of
great date-night restaurants across the us
!
don't miss these:
+ madison's list of blog trends from last year are spot-on!
+ if you're a fan of the
bachelor
, then you need to try out mary's bachelor workout!
+ summer's post about how god uses broken things is a must-read!
+ emily's interview with her hubby for the guys behind the blog link-up had me laughing out loud!
+ these diy valentine's ideas from sarah
are cute!