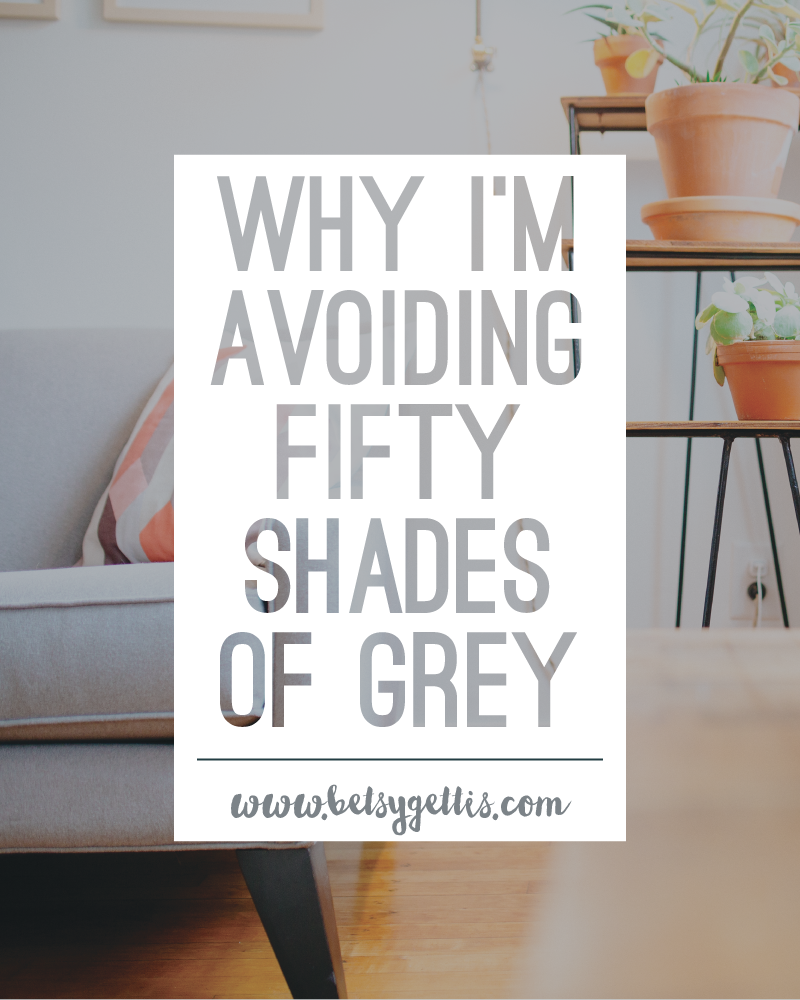 it's been just about a week since 50 shades of grey hit theaters, and i've read countless articles and blog posts about why christian women (and, really, anyone) should forgo seeing this film. i remember when the books came out and their was a similar response in the blog-o-sphere. for the most part, i choose to refrain from writing posts about these types of media-hyped controversies. not because i don't have an opinion or because i'm afraid of offending my readers, but because there are so many voices out there who have already said what i'm thinking more eloquently than i probably will (check the end of this post for a few of those voices!).
but this whole 50 shades thing hit a nerve with me. maybe because it's because i'm engaged and so sex is a very real topic of conversation as my fianc矇 and i head towards marriage. maybe it's because i've known dear friends who have fought addictions and been affected by the porn industry. either way, as i think more closely about what sex was designed for, it doesn't include abuse, rape, or manipulation.
so here are a few reasons why i'm avoiding fifty shades of grey:
it promotes unhealthy desires for sex //
let's be honest ladies: who hasn't dreamt about that scene in the notebook where ryan gosling shouts "it wasn't over for me! it still isn't over!" at rachel mcadams? so much of what we fantasize about our relationships and sex lives (whether you're waiting for marriage or not), can be inspired by what we've seen in movies with far less explicit sex scenes. fifty shades is no different: by seeing this movie, we open ourselves up to unhealthy practices that have been glamorized for the big screen, therefore planting unrealistic and unhealthy desires for our own bedrooms. no matter how many times we tell ourselves that real life isn't the movies, it doesn't change the fact that we're influenced by what we see when we hit the theater. you can, however, make sure that what you're being influenced by isn't promoting a dangerous relationship.
it says that abuse is ok //
consensual or not, the relationship between the two main characters is
not ok
. abuse in any relationship, romantic or otherwise, is never ok. period. verbal, physical, and sexual abuse should never be acceptable in any form, whether the person
signs a contract
(as in this movie) or not. fifty shades glamorizes a relationship filled with abuse, and even goes so far as to promote it as romantic or a love story. and the storyline seems to suggest that the "heroine" can change her abuser because, well they
love
one another.
it depicts women as weak, vulnerable, and objects that men can do whatever they please with //
sure, there are plenty of movies out there with a naive and less-than-strong female lead. but fifty shades of grey goes one step further as the male lead controls, manipulates, and then uses her body to fulfill his sexual desires. in addition, the so-called heroine is coerced into this manipulative relationship while under the influence of alcohol, and is portrayed as a naive and helpless, balancing the dominant christian grey and turning him into a hero-figure.
because sex wasn't designed for this //
i'll admit that i'm not exactly experienced when it comes to sex. both aj and i have made the commitment to wait until we're married to have sex, and while fighting that temptation isn't easy, we're honoring that commitment. but as we begin to talk about what sex within the covenant of marriage looks like, it's far from what it looks like in fifty shades of grey. whether you believe in god or not, i hope you value sex as a way to connect with, sacrifice for, and love another person, and not a cheap way to feel good or get what you want. fifty shades of grey cheapens sex and promotes that it's just a way to feel good at the cost of how the other person feels.
if we can take anything positive from fifty shades of grey, i hope that it's honest conversations with your spouse (or fianc矇, if you're engaged) about what you'd like your sex life to look like. the more i read and hear from married couples, and the more aj and i prepare for our marriage, the more i realize that sex can be such a taboo topic. but as we're discovering just how important communication is in a relationship, we're also learning that sex is important and it's paramount to communicate with your partner
about
sex. it's uncomfortable to talk to your significant other about what you want out of your relationship, let alone what you want out of sex, but guess what? it's vital to a healthy marriage.
i know there are a lot of articles out there about why you shouldn't go see this movie. and maybe what you've just read said the same things as the rest. but i think it's still worth talking about. because even though in the long run, fifty shades is just one little blip on the radar, we still need to acknowledge why movies like this, movies that the media blows up about and that culture tries to convince us are just sexy fun, we need to acknowledge that they're
not ok
. and while yes, there are far bigger fish to fry in the world we live in today, i'm convinced that if we ignore the little things, then eventually they become the big things.
so let's be culture-shapers, friends. let's be the ones to demand higher standards. let's use the media attention that fifty shades of grey is getting to open the conversation and to talk about the big picture here and the messages that this movie is really sending.
what others are saying //
a psychiatrist's letter to young people about 50 shades of grey
fifty shades of grey: why we're not cool with it and why you shouldn't be either
on fight the new drug
5 reasons to avoid 50 shades of grey
on oak & oats
so much more to sex than fifty shades
on christianity today
the real abuse at the heart of fifty shades of grey
on relevant magazine