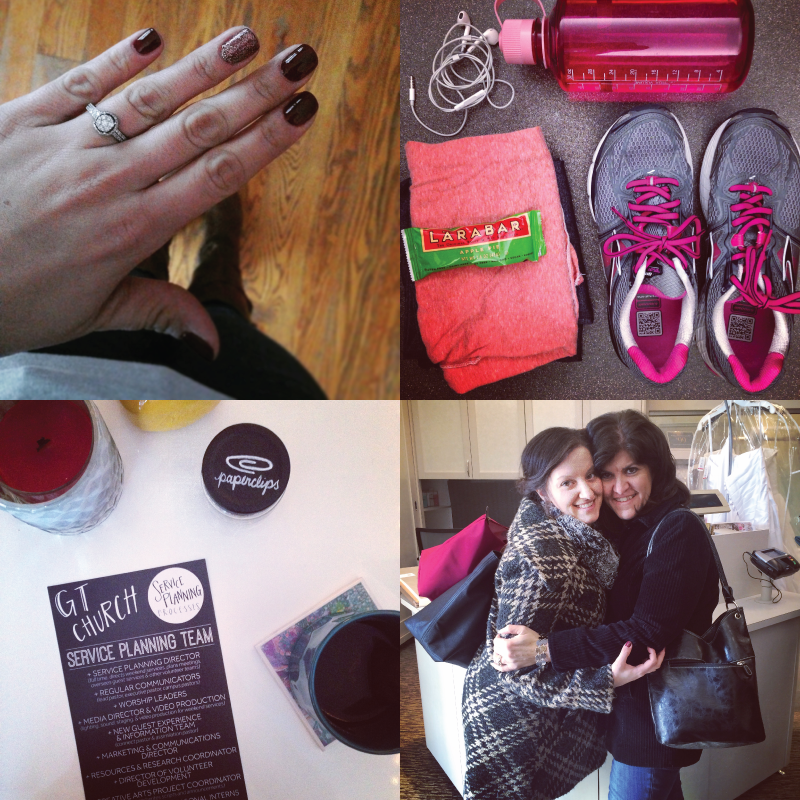 happy february, friends! i am happy to be welcoming in this month, and excited about looking forward to what's to come and the fact that spring is creeping closer by the day (i say that, of course, while we're expecting a few inches of snow tonight!)
here's what you might have missed this week on heavens to betsy:
happenings:
+ thursday was a bit of a stressful day
with
school and a dentist appointment, so when it was all over, i treated myself to a manicure!
+ i hit the gym a few
times this week...today after church i biked 25 miles and then did a ton of ab and arm stuff...starting to see changes in my body and i love it!
+ finally finished and ordered a piece that i've been working on for months. it's always cool to hold a design project that you worked on in your hands!
+ i went dress shopping on friday (and yes, i bought a dress!)....what a fun time this whole process is...so glad to have my mom by my side through it!
in case you missed it:
+ have you started to think about filing your taxes? i
worked on mine this week
and turbotax got me a great refund!
+ aj took over the blog in our first ever
guys behind the blog link-up
! it was so much fun (and it's still open if you want to join in!)
+ the proposal story went live this week! if you've been waiting for it, you can find it
here
.
+ if you're ever in the southeastern pa area, here are
nine of my favorite places to eat
!
+ i started the week with a little grateful list, and a
giveaway
!
don't miss these:
+ i can't get over how great laura looks in this customized magenta dress!
+ beth has a great vday gift guide for the guy in your life!
+ this pie crust looks heavenly!
+ i love
cassie's
tips for making fitness a
priority
!
+ daisy's collard greens salad looks tasty!