Today's post has my mouth watering as Kendra from
Open Spaces
brings you a yummy-looking recipe for Broccoli Grape Salad! Broccoli Salad is a staple at any Gettis picnic, but I can't say that I've ever added grapes to it...genius! Kendra is such a sweetheart and I'm excited to share her writing and photography skills with you today...her easy-to-follow instructions and step-by-step photos will have you whipping up this salad and being the hit of the party at your next cookout! Thanks Kendra!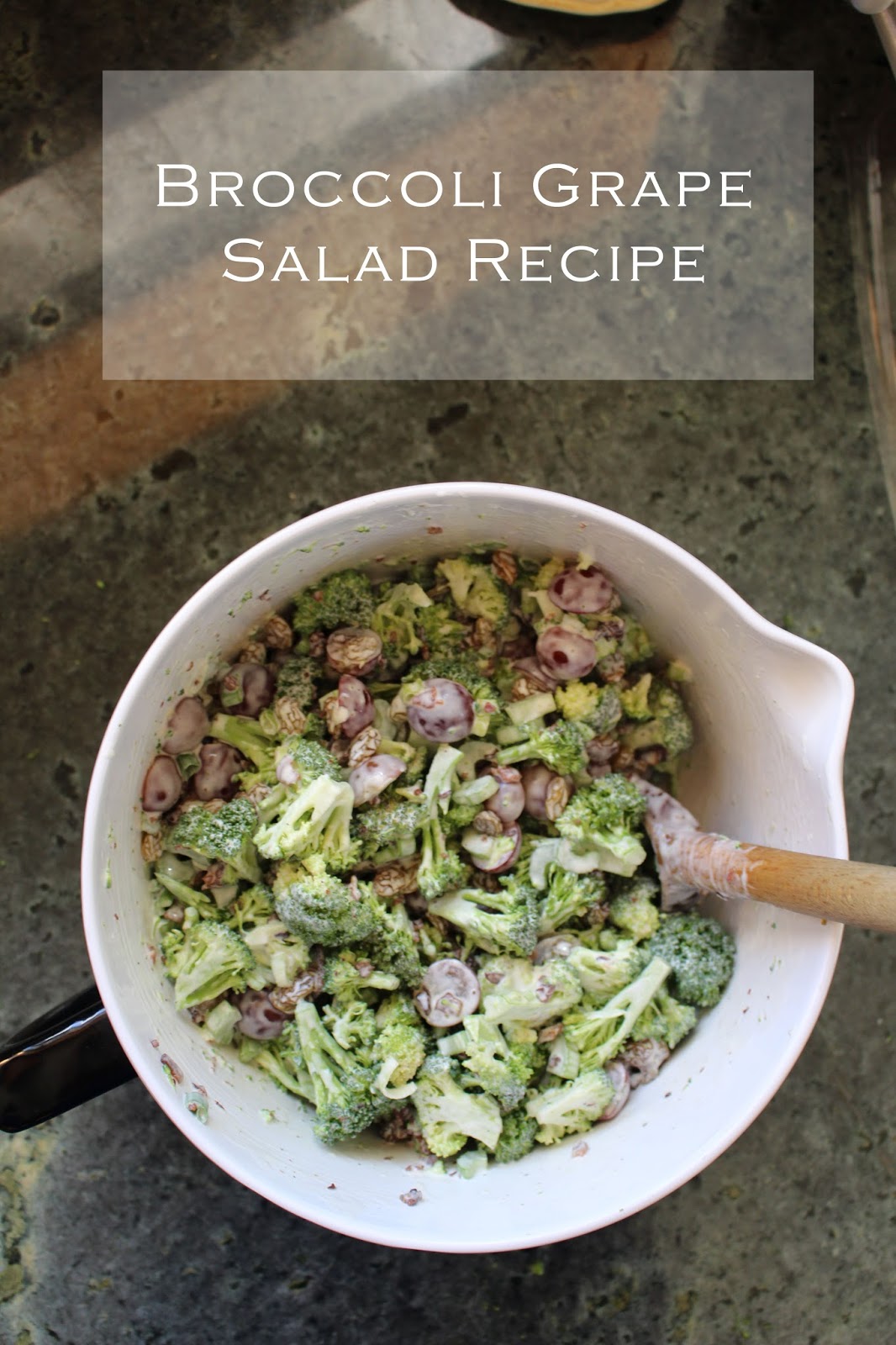 Hey guys I'm so excited to be guest posting for Betsy, so that she can go enjoy married life with some ease :) You can typically find me blogging over at
Open Spaces
, but today I'm excited to be sharing this family recipe for the first time. With a few simple changes we made this into a "healthier" version of it's former self.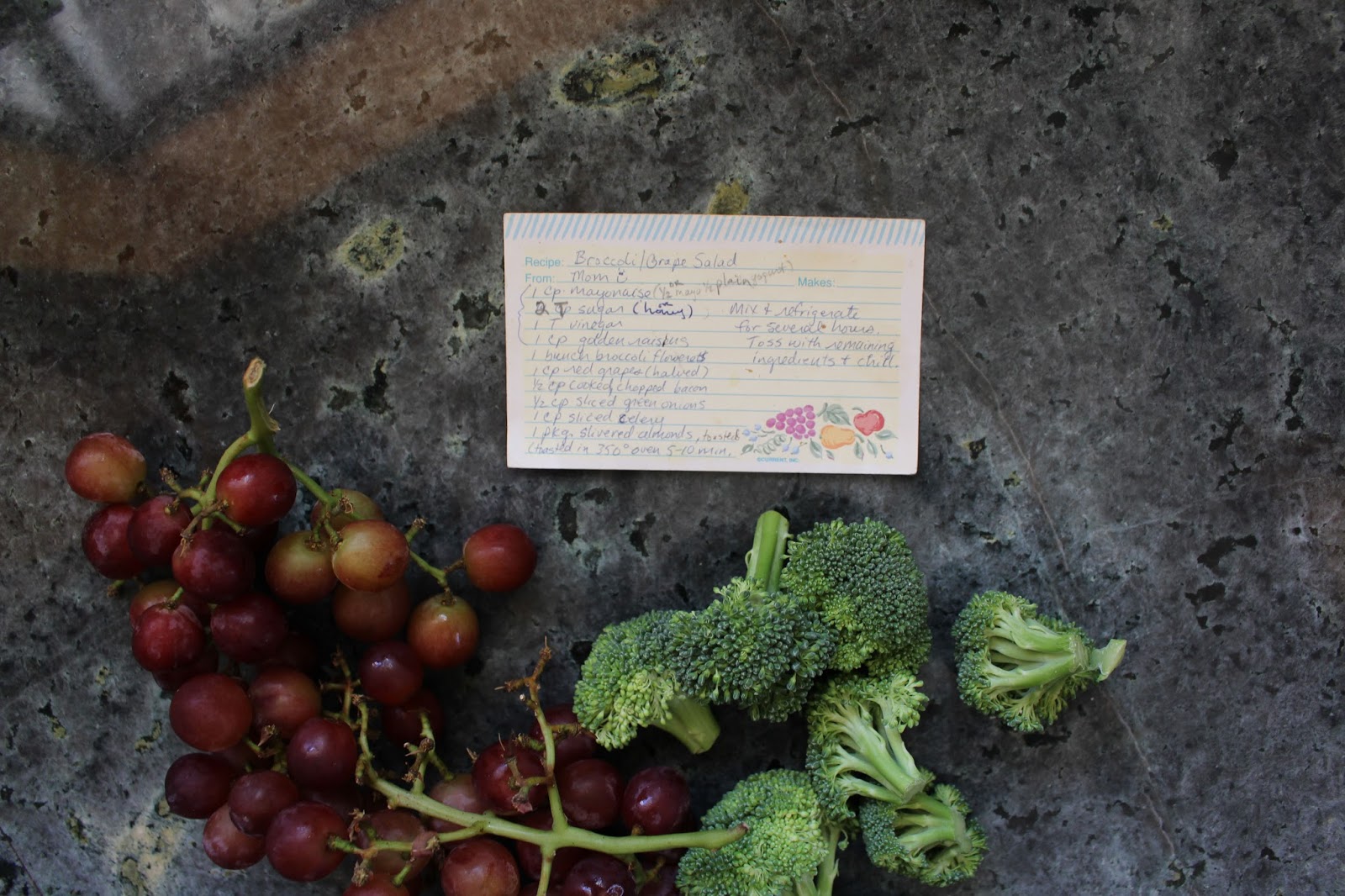 This recipe has been passed down from family member to family member. I love being at my mom's house because you can ask her for any recipe and she pulls out adorable boxes of recipe cards just like this one. There are adorable notations and variations marked all over each card. The character and stories behind each card are irreplaceable.
BROCCOLI GRAPE SALAD RECIPE:
Ingredients:
-1 cup plain yogurt (original recipe calls for mayo)
- 2 Tbs honey (original recipe calls for sugar)
- 1 Tbs vinegar
- 1 cup golden raisins
- 1 bunch broccoli flowerets (I usually add a bit more)
- 1 cup red grapes, halved
- 1/2 cup cooked, chopped bacon
- 1/2 cup sliced green onions
- 1 cup sliced celery
- 1 package slivered almonds, toasted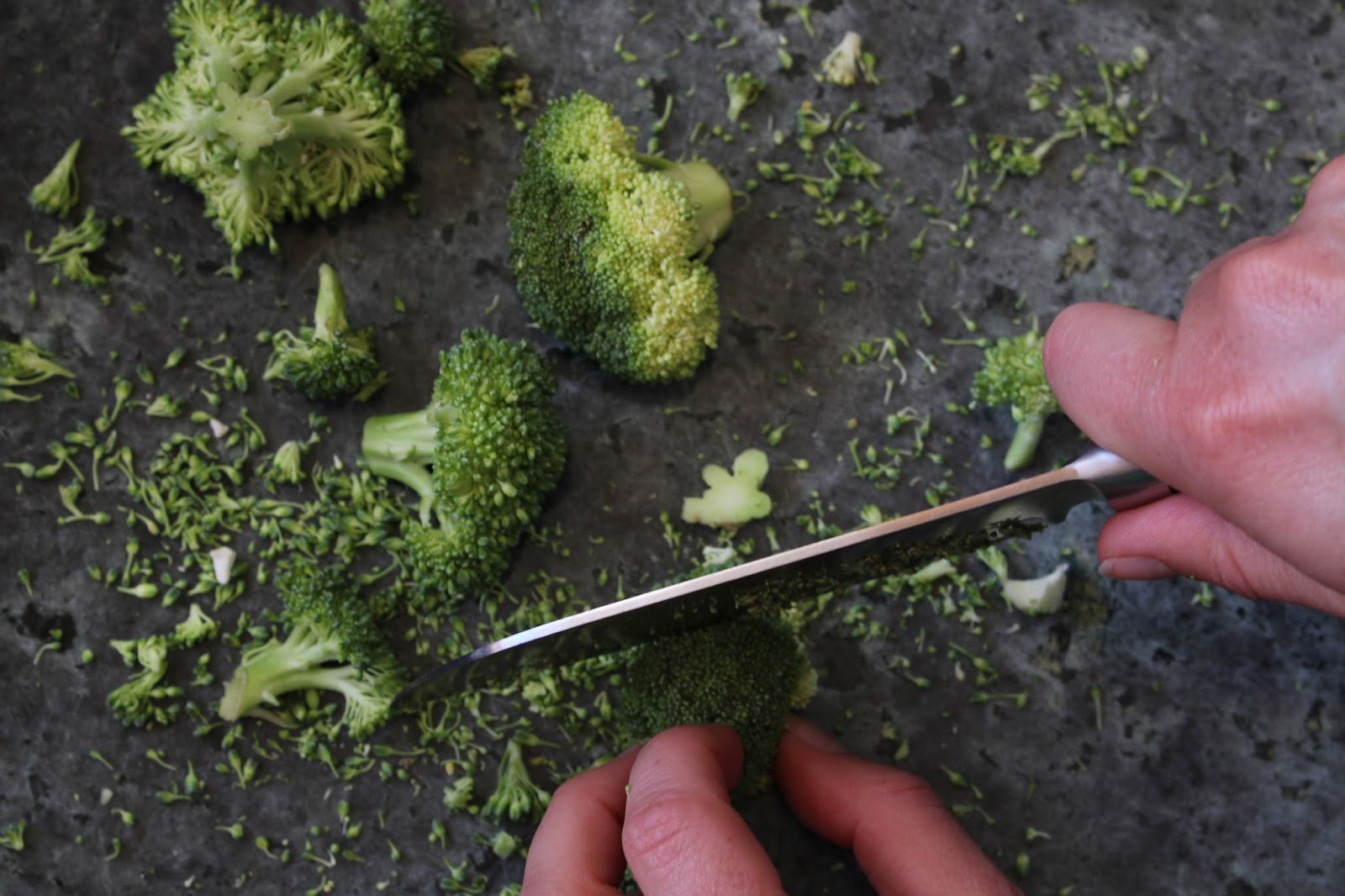 Once you gather all of your ingredients you want to start mixing all of your liquid ingredients together. After you mix your liquid ingredients together, add your raisins, this allows the raisins to soften a bit.
Next, prepare the rest of your ingredients and combine them together into a separate bowl.
After you have allowed your raisins to rest in your sauce mixture (ideally an hour or so, but if I'm in a rush I only allow them to soak while I'm chopping everything else up)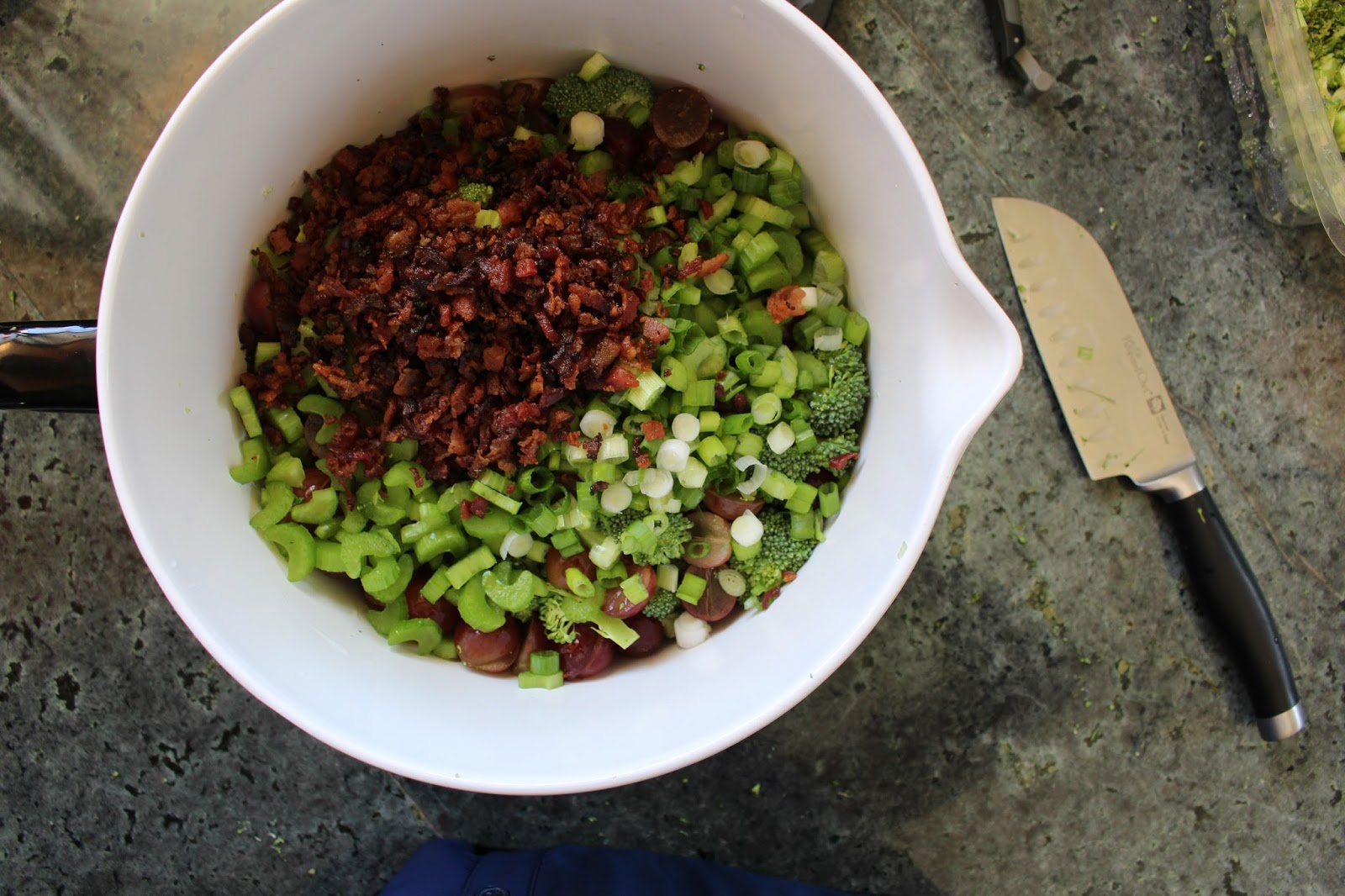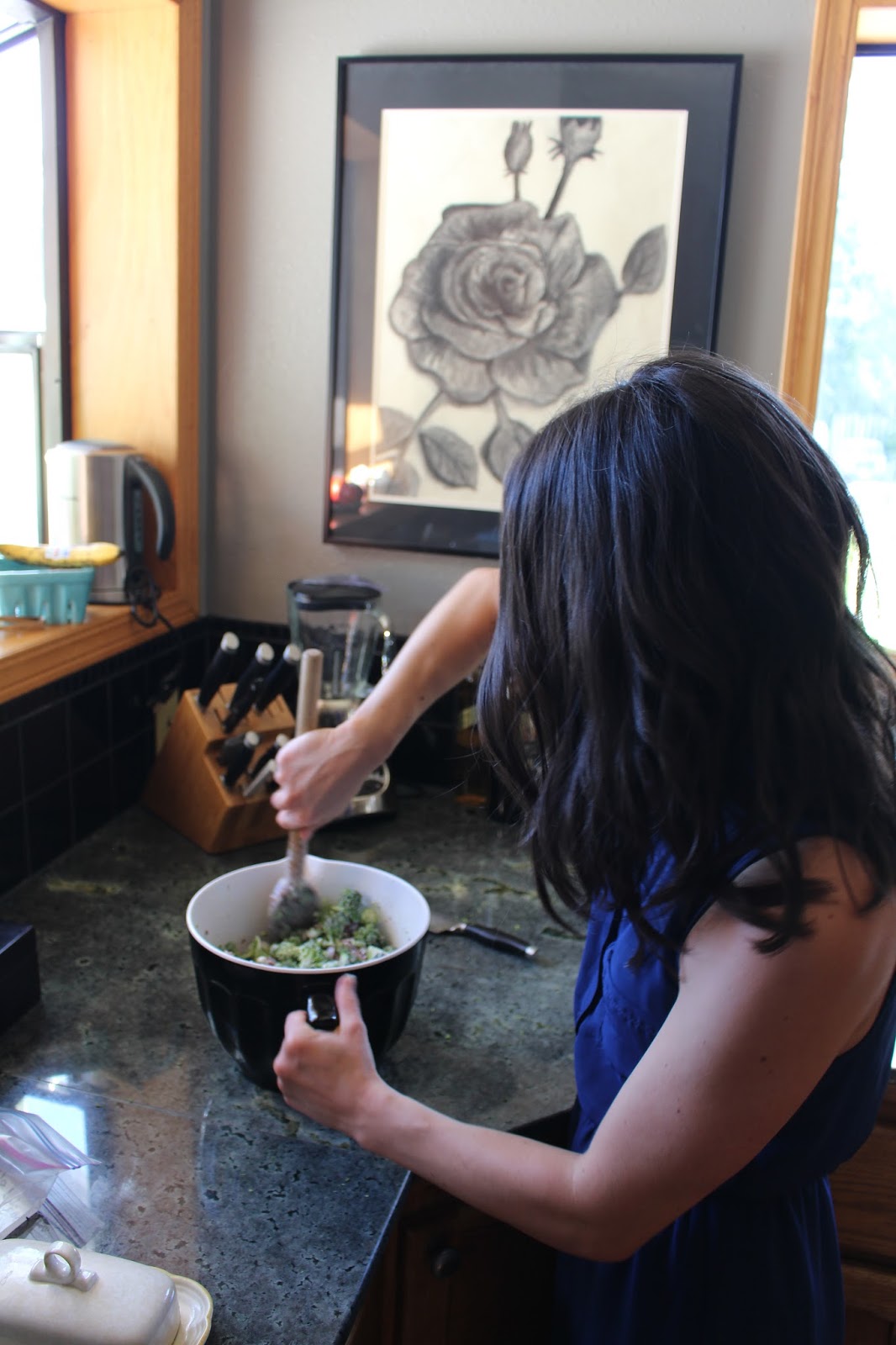 Once your sauce & raisin mixture has combined, stir it into the rest of your prepared ingredients. Now this is the best part, all of the delicious aromas will be begging you to begin putting your fingers in and pull out a bite, but resist all temptations....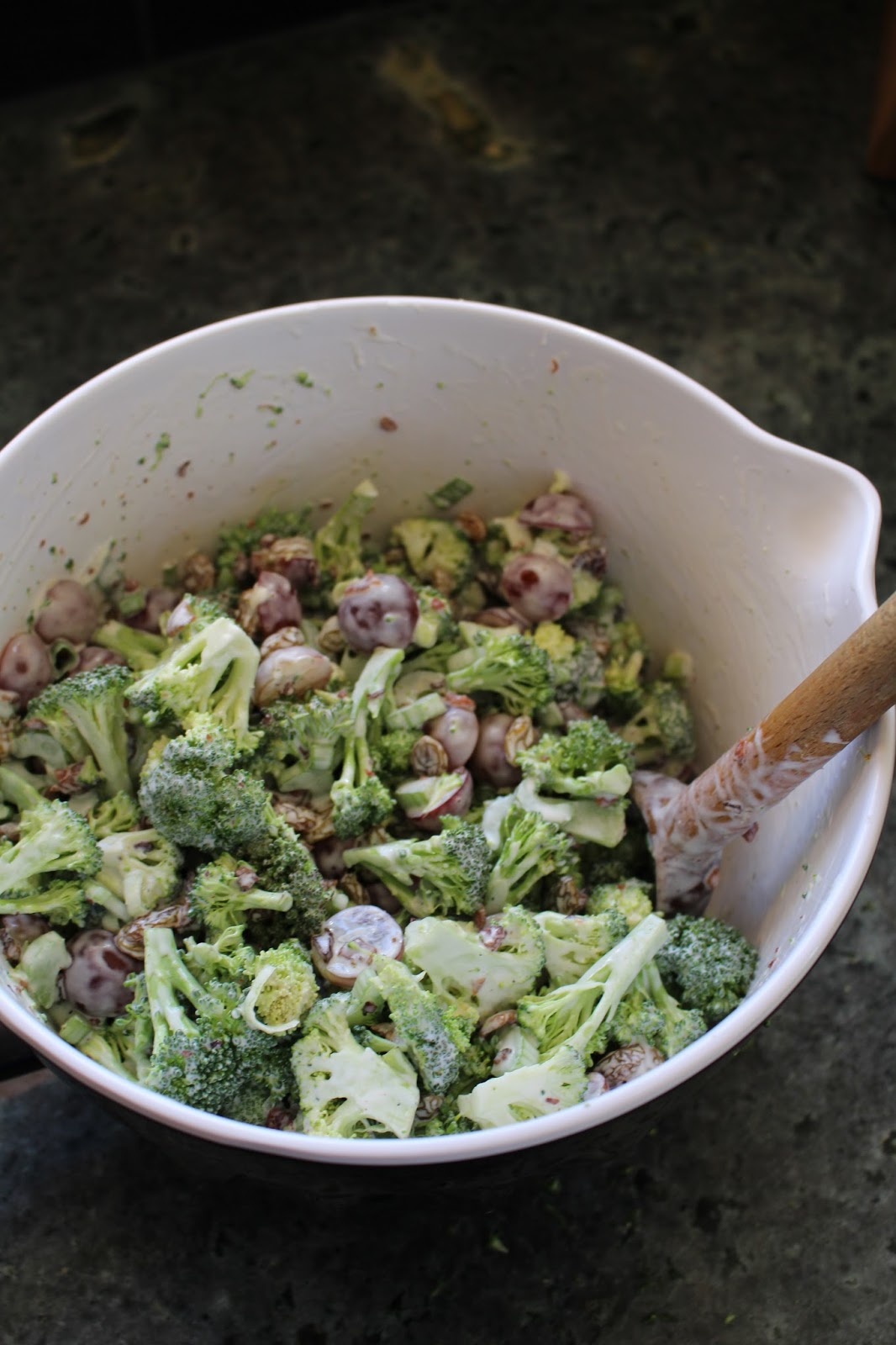 Because if you begin eating already you will be missing one of my favorite parts, the toasted almonds.
Preheat your oven to 350 degrees fahrenheit, then lay out your slivered almonds onto a baking sheet and toast for 5-10 minutes. Keep an eye on them because they can over cook quickly if you get distracted for too long... I'm speaking from experience :)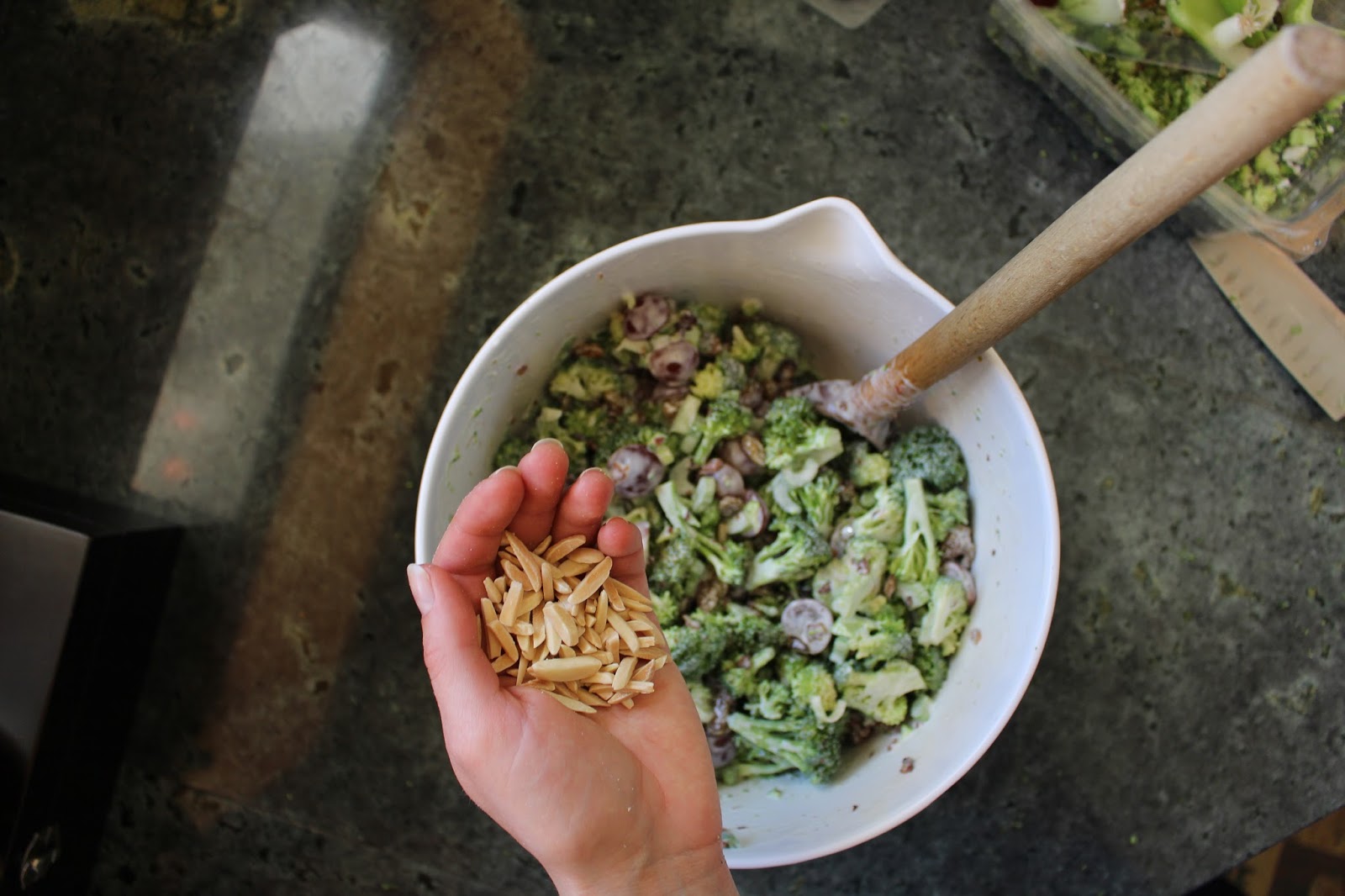 After everything is combined, almonds included, allow your salad to chill before serving. When the flavors are well combined you will be drooling over your healthy summer salad.
I love to serve this as a side dish or sometimes I just add some grilled chicken and call it a meal. Hope you all enjoy!