Well friends, I'm super excited to have one of my blogging besties taking over today while I'm continuing the last-minute wedding madness! Emily is so sweet...I honestly don't even remember how we crossed paths, but I do remember Emily emailing me one day asking if I had any tips on how to help a link-up gain momentum, and over a year later, her Grateful Heart Mondays is kicking butt! You definitely need to check it out if you never have. Additionally, Em and I have spent a bunch of time emailing or tweeting or texting and she's my go-to on all things Nashville, where she currently resides with her husband and where AJ and I plan to relocate to someday! Em's here to talk about one of my favorite things...community! So give her a warm welcome and enjoy her super practical tips on how to find community in the world of blogging!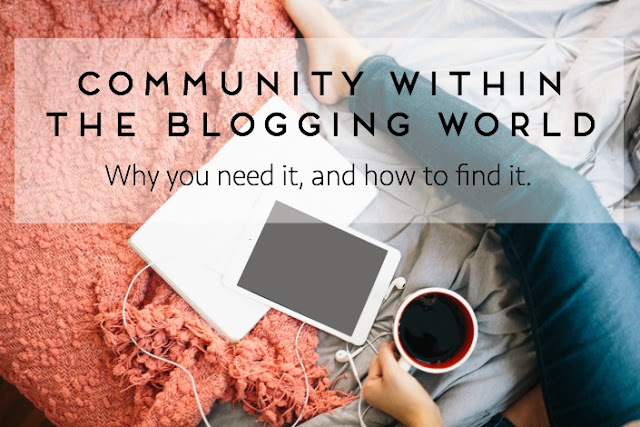 Hello, dear HTB readers! I'm so excited to be over here with you all while our sweet Betsy is celebrating all things MRS!
Being a full-time blogger, I'm often asked (especially by non-bloggers) what I like the most about my "job." This, of course, after their first question: What is a blog? ;) Aside from the fact that I honestly just love to write, my response tends to always lead back to my love for the blogging community. Never in a million years did I imagine I'd make the friendships I've made in the blogging world. Was it something I hoped for? Definitely, but I didn't know just how genuine and real and close some of those friendships would be. Today, I thought I'd share some of the benefits of being part of a blogging community, as well as various ways to find it.
I took a quick poll on Twitter and asked the question, "Dear Bloggers, what is your favorite thing about the Blogging Community?" Here are some of the responses I received: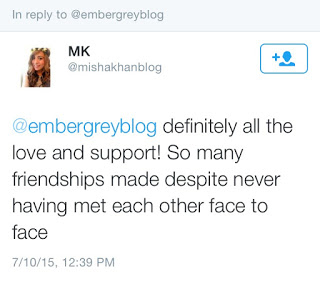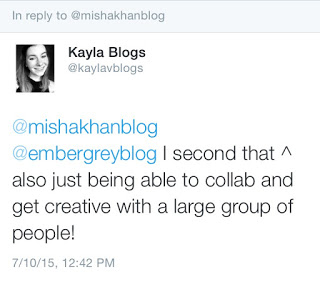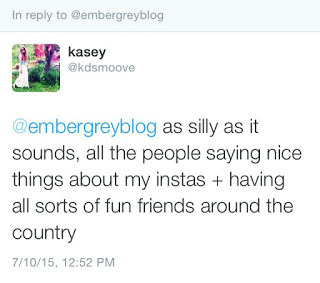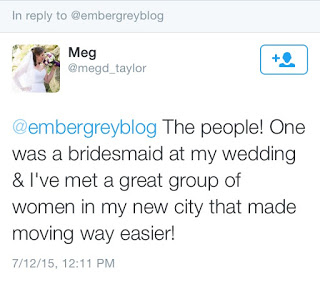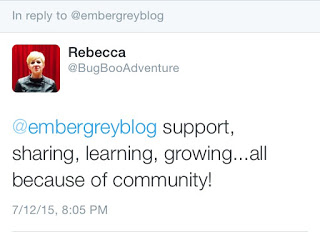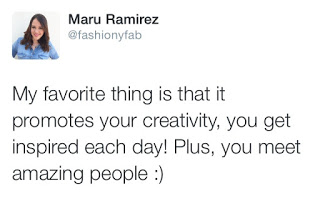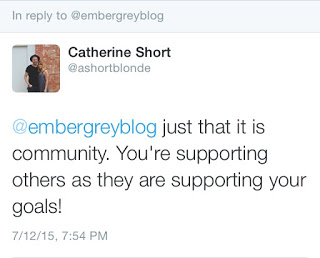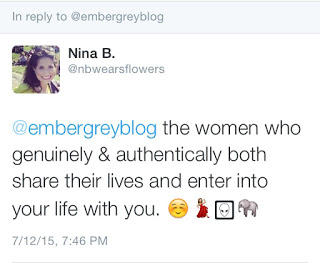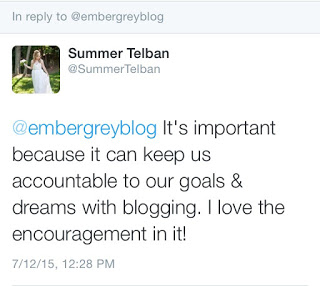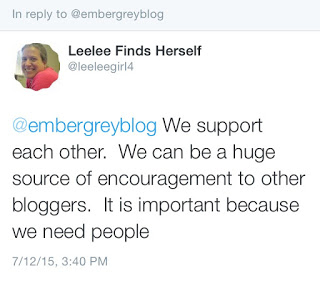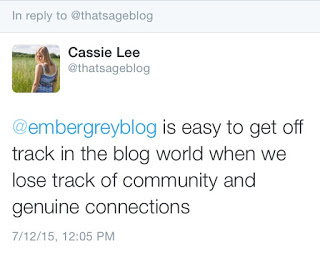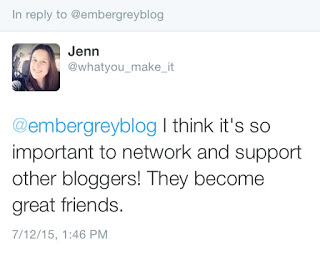 Here are three of my own personal favorite things about the Blogging Community:
No explanations needed. These people, while you may not see them in person everyday (or ever, for that matter), do understand what goes into blogging, what it takes to balance it all, the frustrations you feel when you reach the blogging burnout or fall into a writing rut, as well as your excitement to write about the most random things. They get it, whereas your IRL (in real life) friends may not always understand. There are no explanations needed with your blogging community.
Support/Help. Not only are these people there for you when you go through all blogging-related moments, but they are also your biggest fans, regular readers, promoters, and technical helpers. I can't tell you how many times I have emailed Anne to ask her a blogging or technical question. Half the time I swear neither of us has the answer but two is better than one and somehow we find the solution together. (I will say though, if you're ever looking for a how-to for anything blogging related, Anne's blog is your place to go.) The blogging community on Twitter is also something fierce. Within minutes of tweeting a question, you'll have many answers - case in point in my Twitter question above!
Self improvement. A great blogging community will make you want to be a better blogger. This is not to be confused with comparing your work to someone else's, but I believe that when you surround yourself with other creatives, especially in your field, if you can maintain a positive mindset it will only propel you to work harder, try new things, and inspire you to create from a deeper place.
So how do you find community within the blogging world? Here are some good places to start:
Read other blogs, comment on posts you connect to, and respond to the comments on your own blog posts. My close friendships in the blogging world all started by reading their blogs, commenting, and responding to their own comments on my blog posts. To keep track of the blogs I aim to read on a daily or weekly basis, I use Bloglovin'. (This is also a great and easy way for others to follow your blog.)
Facebook groups & Twitter chats. Betsy has done an incredible job building the community in The Peony Project, a Facebook group where you can share your posts and social media, as well as get to know other bloggers. There is so much encouragement given by this group of gals! Twitter chats are also a great place to 'make new friends' within the blogging world and can be a fun way to introduce yourself as you answer the questions in the chats.
Sponsor other blogs. Yes, you usually have to pay to sponsor another blog but what better way to be introduced to a group of bloggers/readers you've never "met" before than having someone else promote you? When you sponsor another blogger, your picture/ad will be sitting pretty on the side of their blog and, depending on how you're sponsoring them, you may also get your own feature/guest post. I really recommend choosing an ad spot that includes a guest post or an introduction of sorts so that the blogger can introduce you personally to her readers. This spot may also include social media shout outs, or the blogger sharing your posts with her followers throughout the month.
Join/Host linkups. There are a number of fabulous linkups out there, a place where you can not only share your own posts with others but can also get to know other bloggers. Here are some of my favorites that happen weekly:
MONDAY- Grateful Heart (eh hem, this is my linkup so I may be biased but this one is all about starting your week out on a positive by focusing on what to be grateful for.), Meet Up Monday (share any post!)
TUESDAY- Creative Closet (Weekly fashion prompts), Tuesday Talk (share any recent post!)
WEDNESDAY- Bloggers Give it 100 (join Kendra, Lora & Melissa as they provide encouragement for all things fitness), The Wednesday Showcase (link up DIY's, recipes, tips and tricks, travel inspiration and more!)
THURSDAY- Makeup Mixup (weekly makeup prompts)
FRIDAY- Blogger Love (a time for you to share your favorite posts written by other bloggers), Friday Favorites (self explanatory!)
*There are also MONTHLY LINKUPS: The Golden Vlog (get in front of the camera to answer Faith's fun monthly questions!), The Awesome Linkup (share 10 awesome things about the past month), Conversations (share your most favorite conversation of the past month), The Guys Behind the Blog (interview your guy and share the results - so funny), Twelve Months of Bliss (also mine! ;) We're already in month two of this twelve month linkup but it's never too late to join in!), Between the Lines (a blogger's book club!)
What do you love the most about the blogging community?