If you're in the mood to plan a dinner party, then you came to the right place! I'm so happy to welcome Erica to the blog today with her crash course in how to plan a dinner party! Erica's blog,
Paper Hearts & Co.
, is a one-stop shop for gorgeous event styling ideas! Her stuff is so pretty, and these tips on planning the perfect dinner party are genius!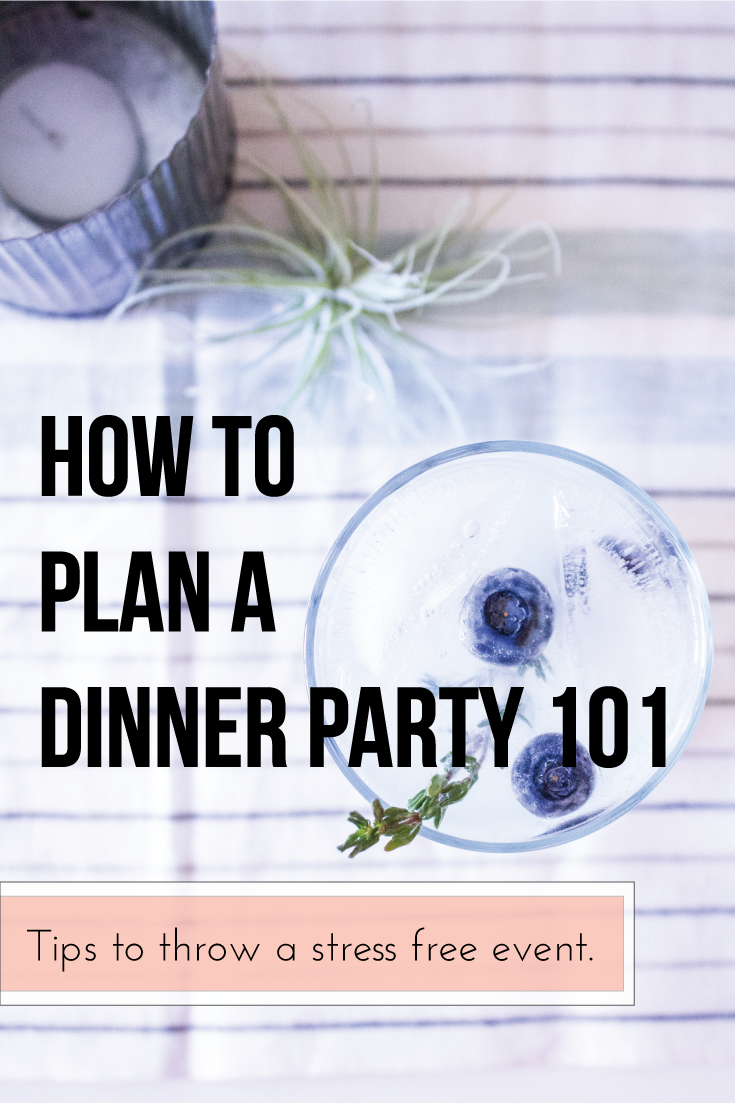 Thank you to Betsy for allowing me to share with you all today! I am excited to share some great tips for hosting a successful dinner party.
My name is Erica and I own a small boutique event design business based in Seattle, Washington called
Paper Hearts + Co.
We specialize in event design, styling, florals + graphic design. Basically everything that creates the look of an event. We also have a blog where we love to share recipes, color palette inspiration, tutorials and so much more.
Paper Hearts really came out of a passion that I have always had for creating, and entertaining my friends and family. This was ingrained in me by my Mom and Dad. While I was growing up we often had friends and family into our home. My Mom is a very organized lady, a pre planner to the max. This is definitely something that I have had to learn. My Dad is an amazing cook, and usually did most of the cooking in our
home. My Mom always likes to joke, that the reason she married my Dad was because she hates to cook. She does however enjoys baking. My mom is a great hostess
and my Dad can
cook up a feast. They are
the perfect pair. They taught my sister and I
the importance of making people feel welcomed and relaxed in our home. It was never all that fancy just natural.
When I got married to my husband Ryan, we talked a lot about what it would look like to host friends and family in our home. How it might be different, and how we could use the things we learned from our families. We wanted our home to be warm and welcoming. We wanted it to be a place where people felt free to be themselves and that it would be filled with fun and laughter.
Fast forward a few years. My husband and I host friends about once a week. Most of the time it is on a small scale, but sometimes a big party can be
super fun. Feeding our
friends and family is one of my favorite ways to spend time with them.
Often my friends ask me how I am able to pull off planning a party for myself let alone plan them for other people. It can be stressful, but with a little organization you can do it. I am going to share my process. I promise you can do it!
This leads me to my crazy obsession cookbooks. I probably have to many but I just love them. I am addicted. I love to read them, look at the beautiful photography and just really enjoy them. It is a way for me to relax and plan. Don
'
t get me wrong I love
Pinterest
and all that you can find on the internet but there is something so great about actually holding a book and flipping thru the pages.
Before any dinner party, I sit down and grab a pile of cookbooks to look thru. I place markers on pages that inspire me. It helps me to create a delicious menu for my guests.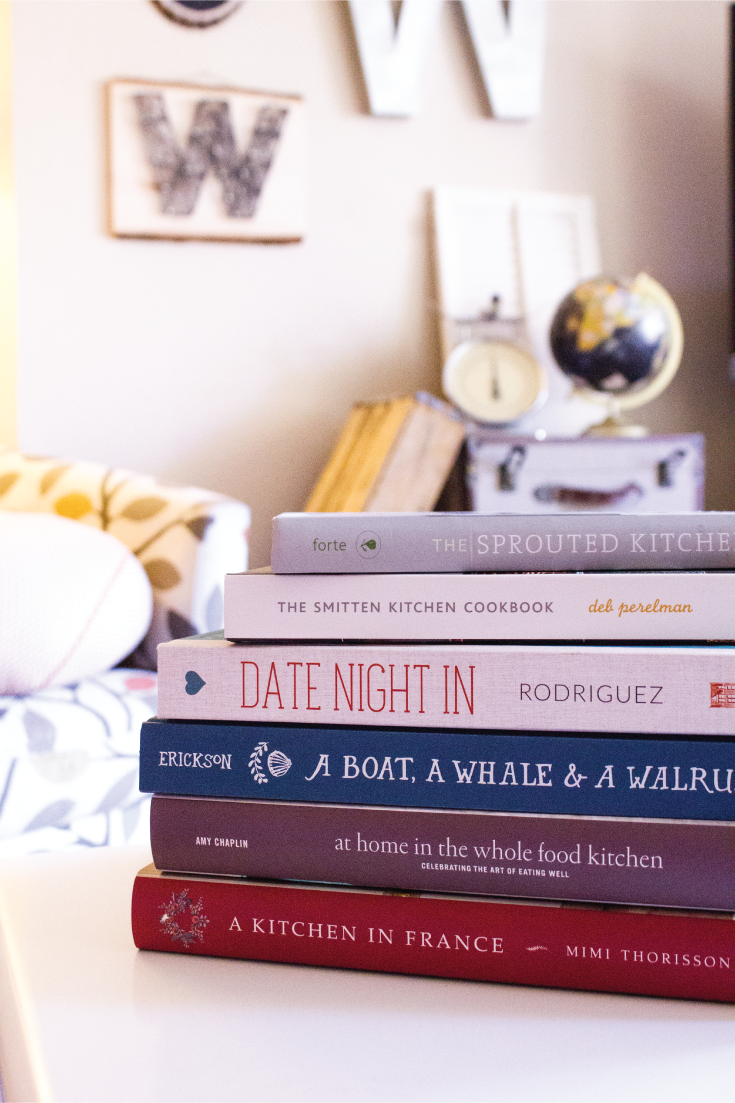 12 Tips for planning ahead:
1.
A week ahead, write down a game plan. One for the week, and one for the day of the party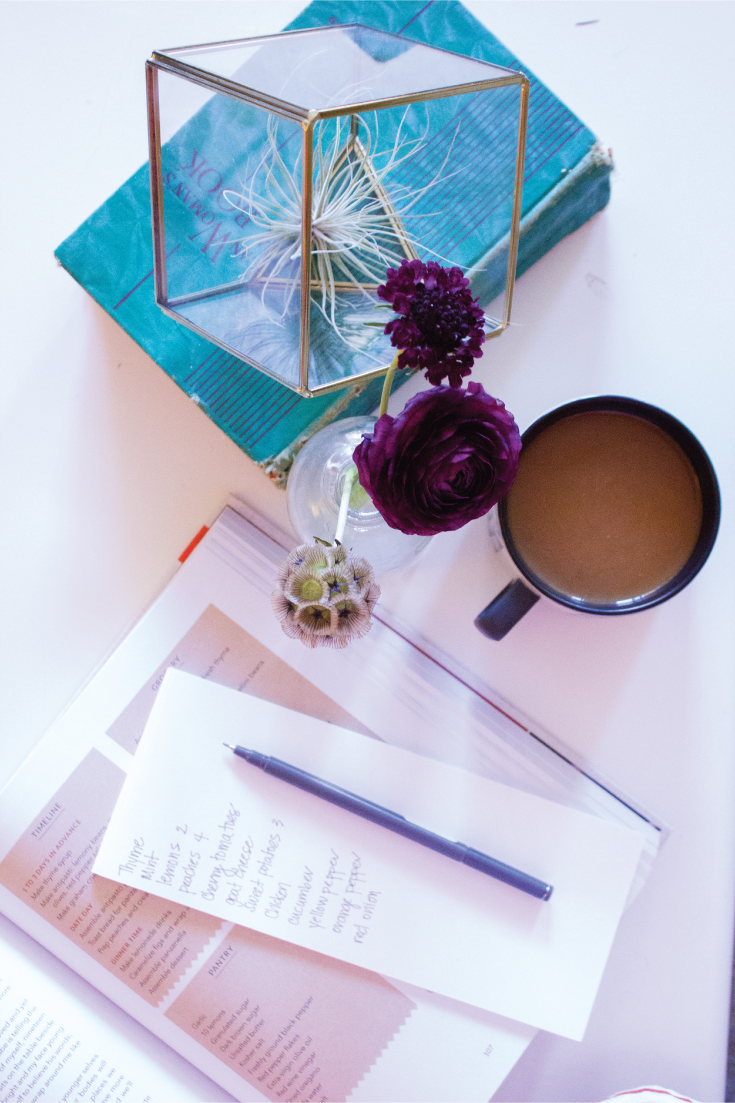 2. A week ahead, shop for the pantry ingredients. The day before shop for fresh ingredients.
3. A few days ahead, prep as many ingredients as you can and store them in the fridge.
4. A day ahead, you
'
ll want to tidy up the house. This makes sure your place looks great for guests and also ensures that you have time to take care of the final tasks the day of your event.
5. A day ahead, pull out all the serving pieces you may need.
6. Before the party, run the dishwasher and empty it so that you are ready for clean-up. (or hand wash your dishes a put them away)
7. Charge your iPod and have a mix ready. Music sets the mood, so be sure that you
'
ve got the right tunes.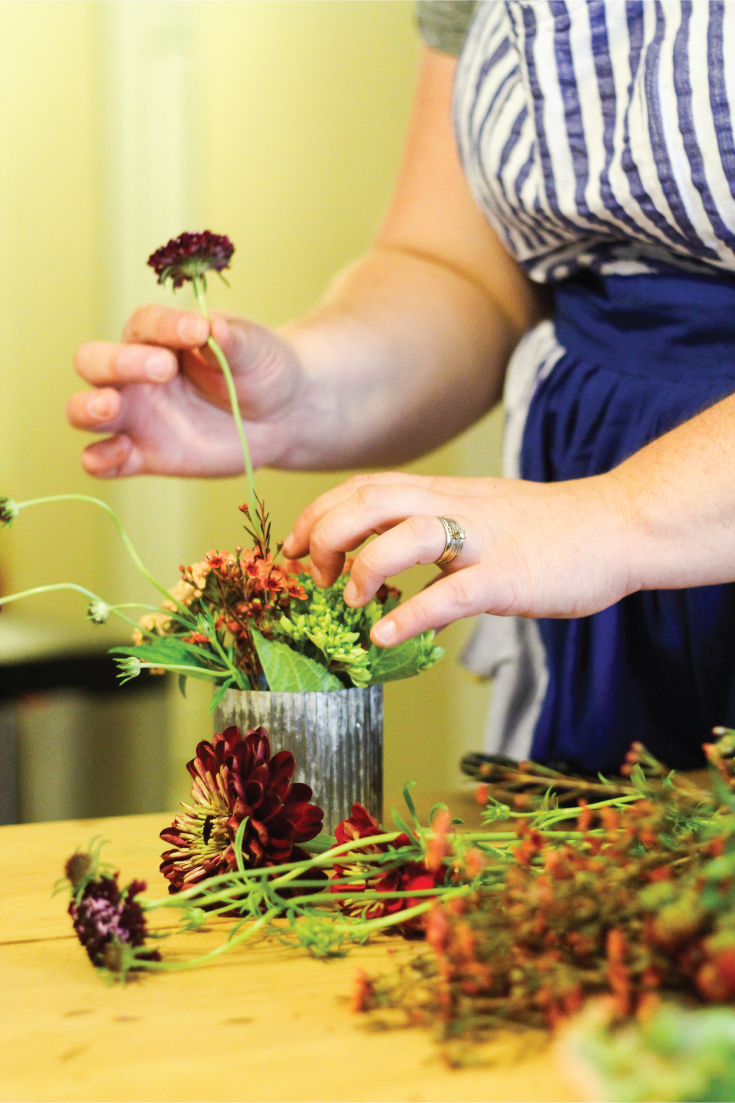 8. The day before when you are at the market pick up some flowers and arrange them. If you choose. Flowers add a splash of color to any table setting, but try to avoid tall-stemmed bouquets so your guests can still converse across the table.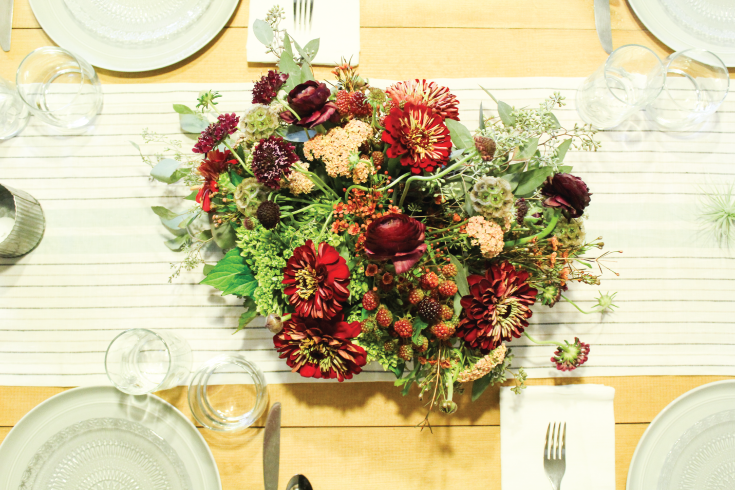 9. Set the table, and place candles, decoration or florals the morning of your event so you are not rushing later.
10. Get ready before you start cooking. Where an apron that you can just pull off so you feel fresh when your guests arrive.
11. Don
'
t stress about food all being prepared when your guests arrive. Friends are always willing to help.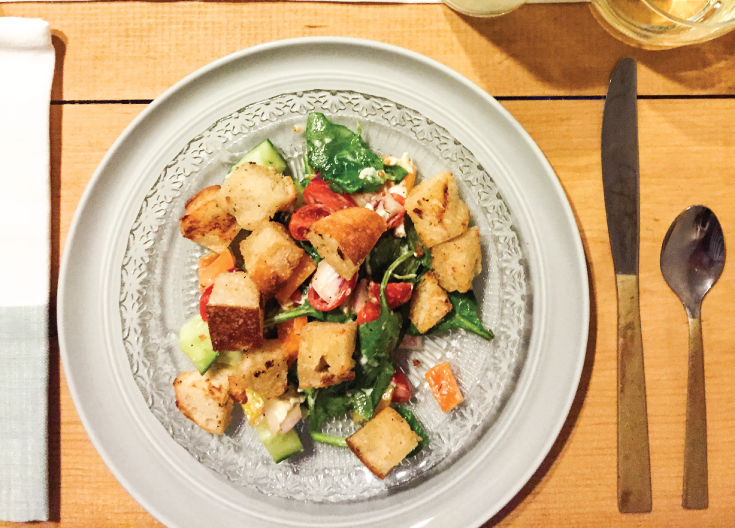 12. Sit down and enjoy to meal with your guests the clean up can wait till later.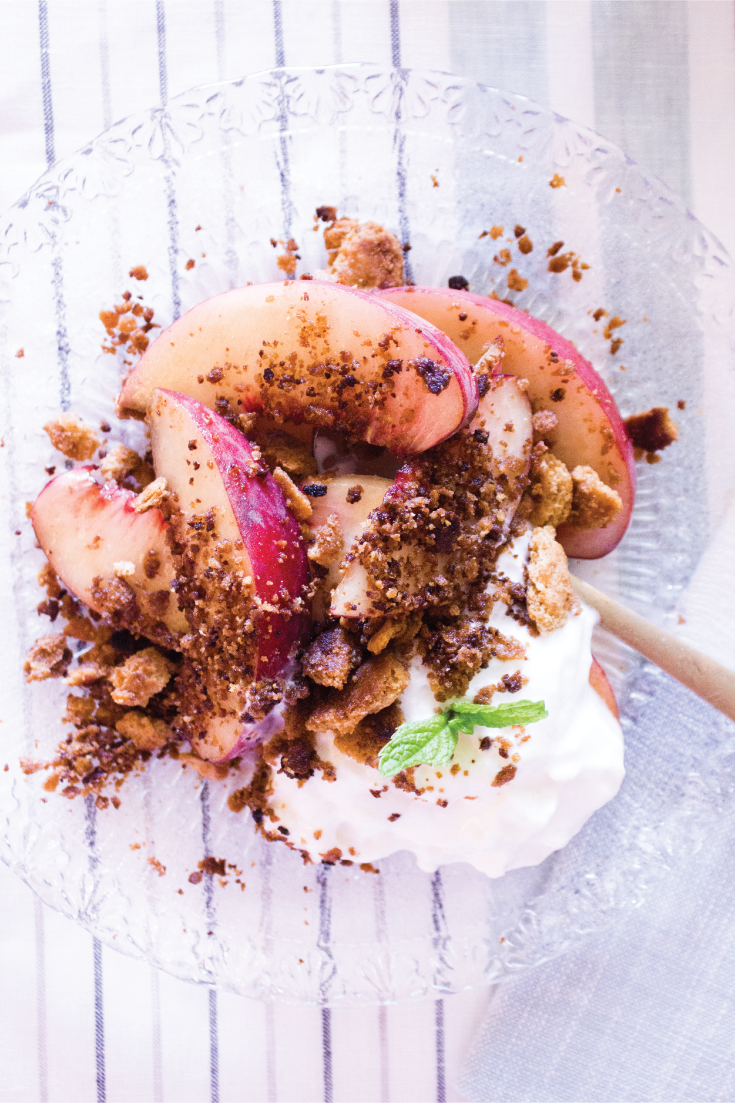 I hope this list helps you plan your next dinner party or event. Or event just excited to try! Just remember, the most important thing is your guests. If everything doesn't turn out exactly as you planned no one will really even notice. Your friends and family are there because they want to visit you. How do you plan for your events? What are your tips, for a successful dinner party? What was the best part about the last dinner party you were at?