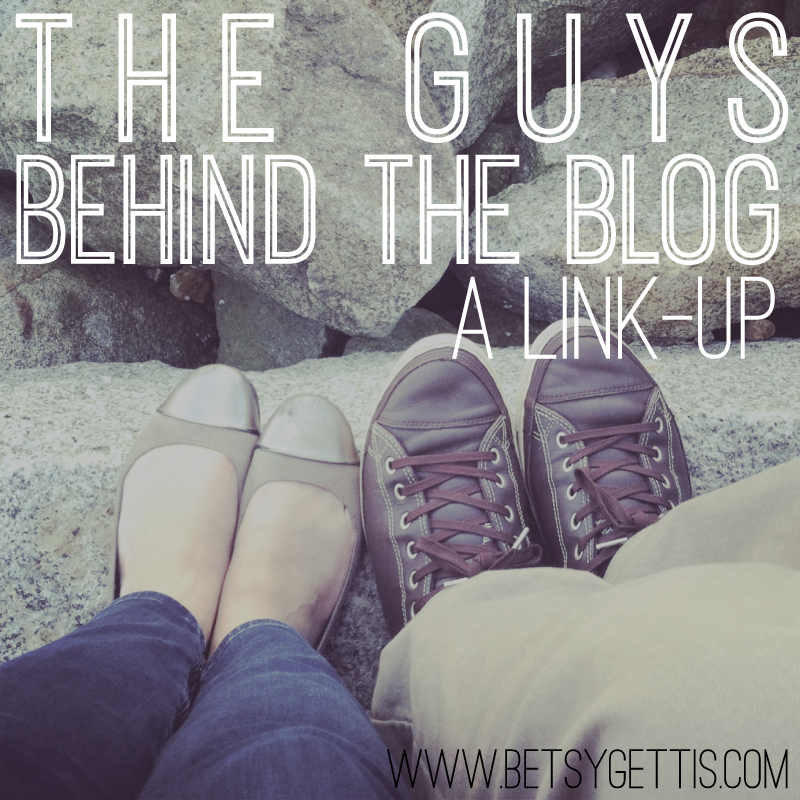 if you're stopping by today, you're in for a treat! it's not too often that i can convince aj to take over the blog, but i asked him if he would do an interview of sorts and he agreed, so we decided to turn it into a link up! so check out the questions and if you want, get your man to answer them and join us!
1 // have you ever had a blog, or have you ever considered starting one?
yes, and like most people i used it for about an hour... so clearly i'm not cut out for the blogging world!
2 // if you could be a member of any band, which one would it be?
mutemath. easy. :)
3 // valentine's day is on the horizon...are you the date-planner type or do you fly by the seat of your pants? do you have anything planned for february 14 this year?
i am absolutely the worst at planning dates, but i would have to say the pants one... and all i have planned for the 14th is coming back home to pa for a few days.
4 // tell us about a date-night-gone-wrong for you and your fiancé.
ahh, this is right up my alley! last year, on valentine's day, i tried to plan this awesome fun date night around betsy and i visiting a restaurant she had been talking about wanting to go to. i can't seem to remember the name of the place, but it started with a t, so I'll call it t. anyway, we were in the car and i decided to tell bets the plan before a little while before we left for dinner. lucky for both of us, betsy asked me a few questions about the dinner that i, as a dopey-date-planning boyfriend, had overlooked like; is it a fixed menu? and if so did they list a price? i obviously had no clue so we called t, asked about the menu and we're given a list of some of the most unappetizing sounding "food" that we had heard of. (including something called "tea poached monk fish", the name of which was so horrifying that i both remember it to this day and have nightmares about). to make matters worse, the meal cost 60$ per person. so a wonderful valentine's day/anniversary that started with me planning a date ended with betsy and i watching the lego movie in a theater full of kids and single creepy adults. tea-poached-monk-fish 1, date planning boyfriend 0.
5 // and let's cover all the topics...sports...who are you rooting for in the superbowl and why?
the eagles!!! partially because i hate the patriots and the seahawks, and partially because i'm still in denial over the fact that the eagles didn't make the playoffs .
the linkup will be open all week! grab the questions and we'd love to have you join us!
and next month, we'll be at it again, starting on february 26! here are february's questions:
1 // if you could write a book, what topic would you write about and why?
2 // what is one thing on your bucket list, or one thing that you'd like to do or accomplish in your lifetime?
3 // if you could look out your window and only see one view for the rest of your life, what would you want to see?
4 // imagine you're opening a shop. what are you selling?
5 // if you could have 50lbs of anything other than money, what would it be?
6 // time to brag on your girl...tell us one thing that makes you proud of your girlfriend/fiance/wife!