This shop has been compensated by Collective Bias, Inc. and its advertiser. All opinions are mine alone. #ShareYourSummer #CollectiveBias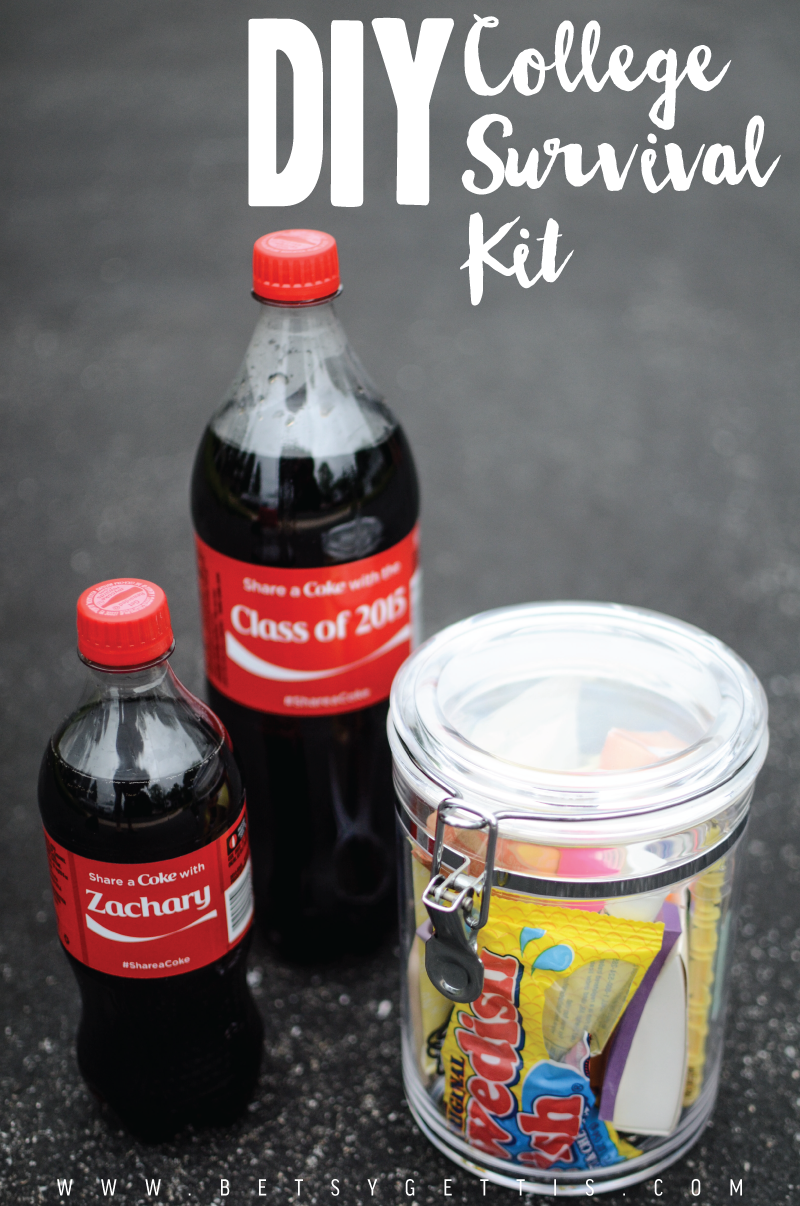 When I graduated from high school, one of the best gifts I was given was from my mom and was a "College Survival Kit". The jar, filled with things that I might find myself needing in college, sat on my desk for four years of college.
She had packed the jar full of things that every college student might need like a roll of quarters and paper clips, as well as some sentimental things like an old photo and "Massachusetts Moose Mints" (I went to school north of Boston).
I never touched it's contents, but it was a great reminder that my mom was just a phone call and plane or car ride away, and that she was there to help me survive college if and when I needed her.
When I attended grad parties that summer, I decided to make a few of my friends survival kits as well, and now, years later, it's still one of my favorite gifts to give. With four family members graduating this year (we're actually in NYC today for AJ's sister's college graduation!), I'll definitely be making more of these jars to hand out to my favorite grads!
And just to make things more personal and special, I couldn't help but pair the College Survival Kit with a personalized Coke bottle. I think that these bottles are super fun, and are a great little decoration for a college desk or bookshelf! I found these bottles, labeled "Zachary" and "Class of 2015" for my cousin Zac, who just graduated a whole year early from Berklee! He is an incredible upright bass player and he'll also be making the big move to Nashville this summer, so I couldn't help but pick up these fun labeled bottles for him to take with him! And I might have to create a twist on these College Survival Kits and make him a "Real World Survival Kit"!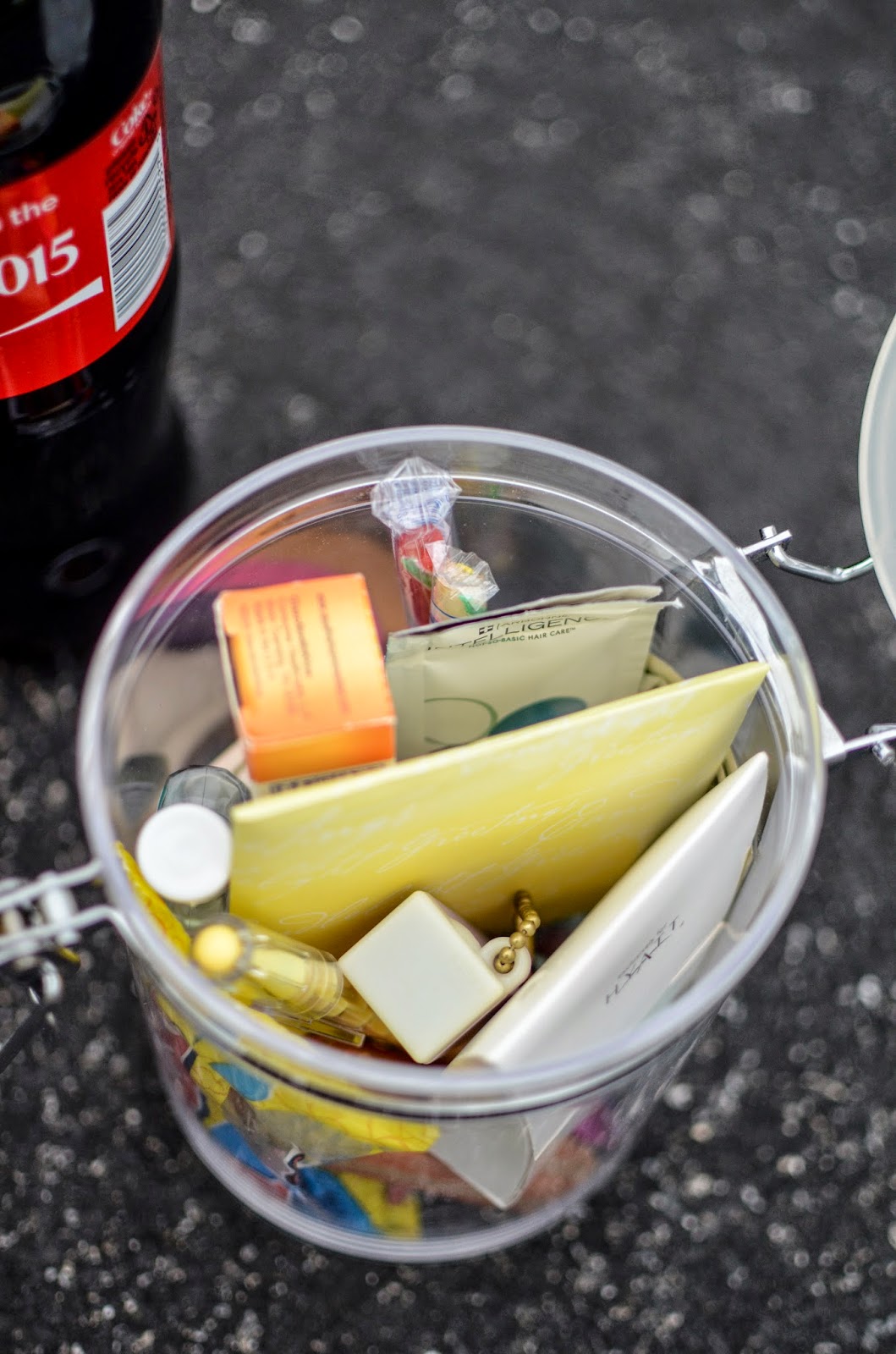 WHAT YOU NEED //
You can fill your jar with anything you think a college student needs, but here are a few of my suggestions!
+ A large jar or clear container
+ Paper Clips
+ Rubber Bands
+ A roll of quarters (hello, laundry!)
+ A bag of candy (for those late-night study sessions)
+ Toiletries
+ Post-It Notes
+ A Nail File
+ A photo
+ A Pen and/or Pencil
+ Chapstick
+ Instant Coffee packs or tea bags
+ A few $1 bills
+ Anything sentimental or reminiscent of the grad's hometown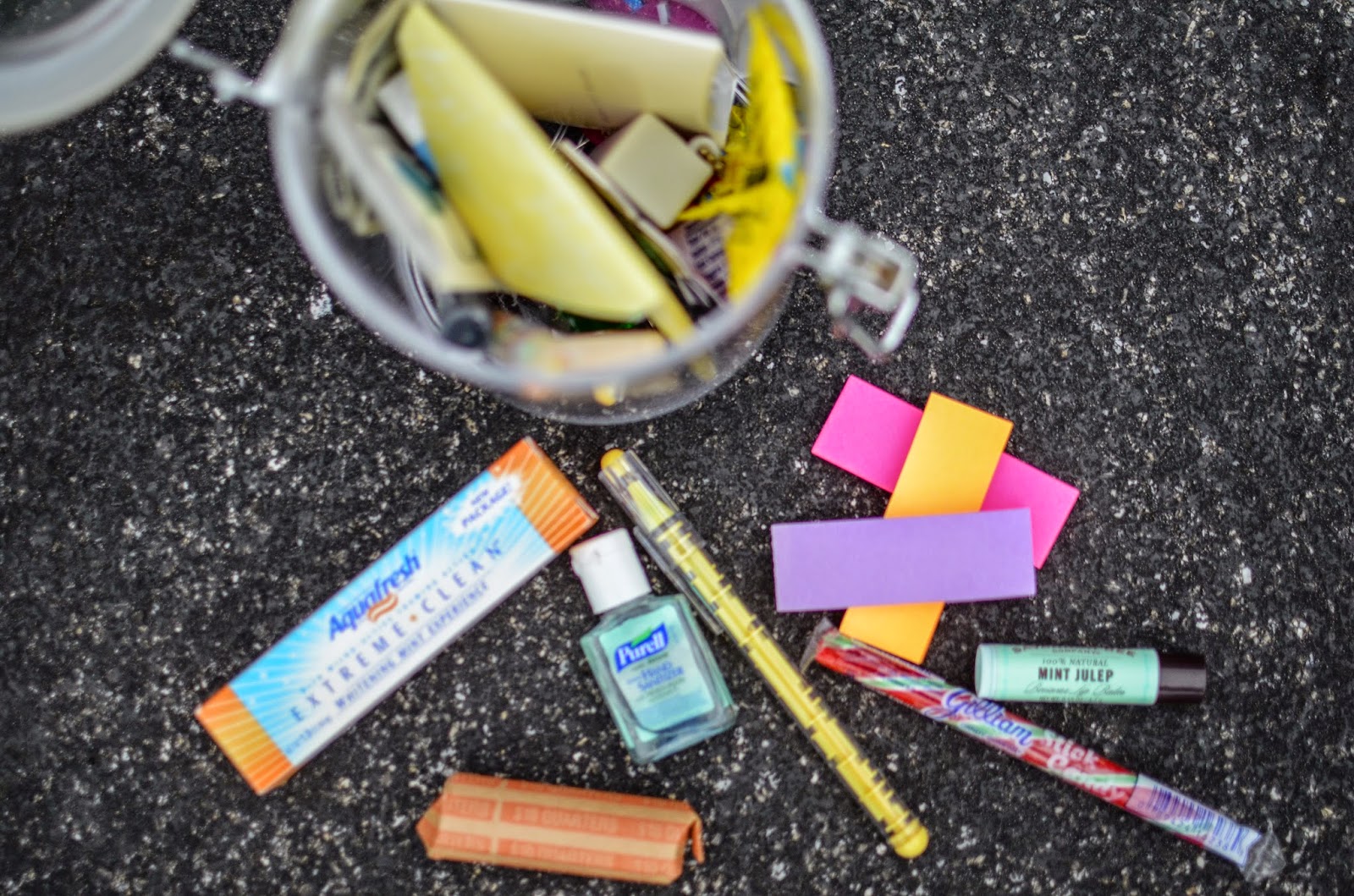 HOW TO //
Putting this one together is simple. Be sure that your jar is large enough to fit everything that you gathered, and then start putting it in! Put in larger items first, and save anything that is particularly decorative, or that you want the recipient to be able to really see, to fill in around the outside. I always try to put certain things around the outside of my jar in an attractive fashion and not just tossed in, and I do my best to make sure that everything in the jar is at least somewhat visible, so that the person receiving it can see everything without taking it all apart.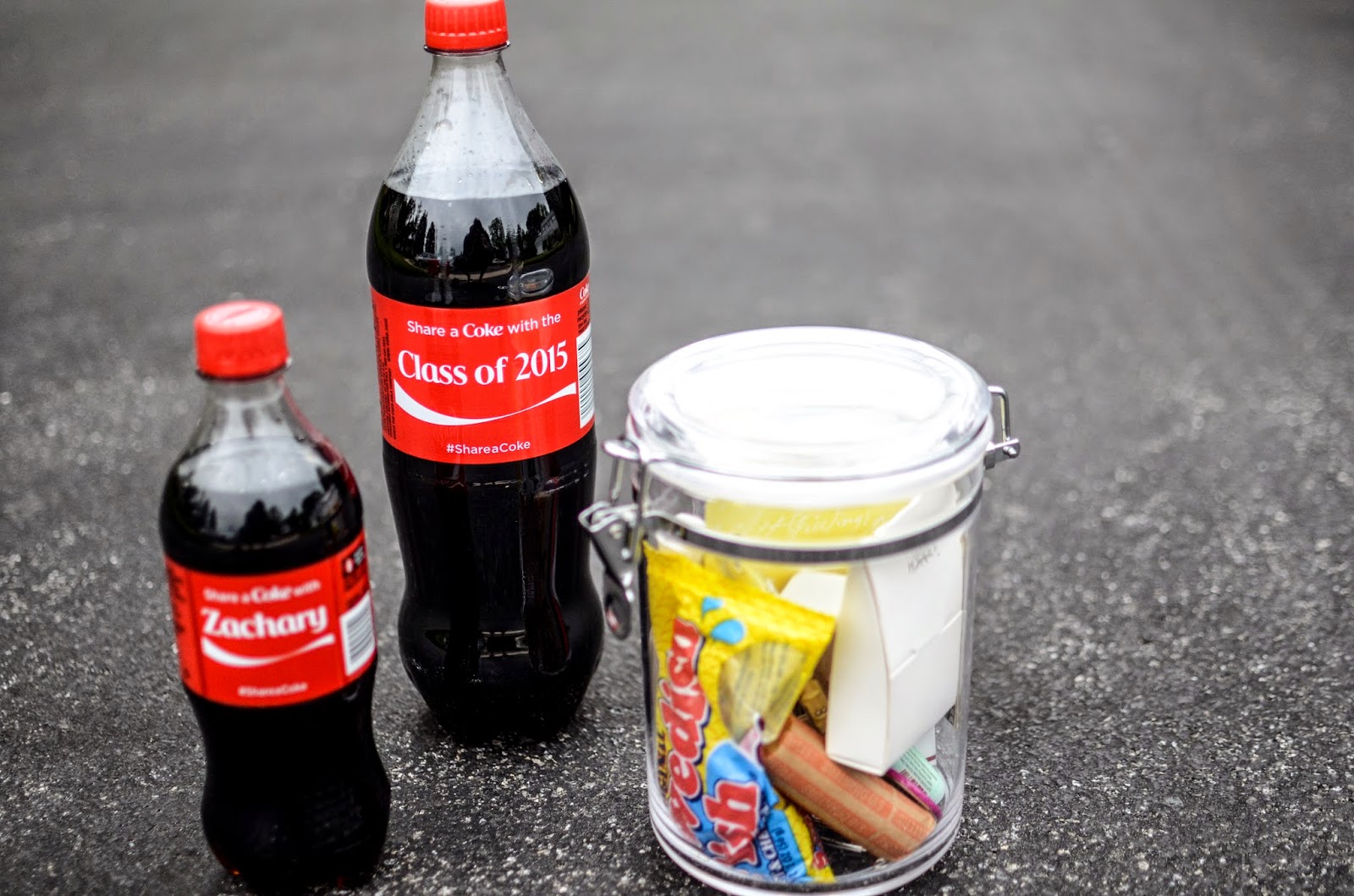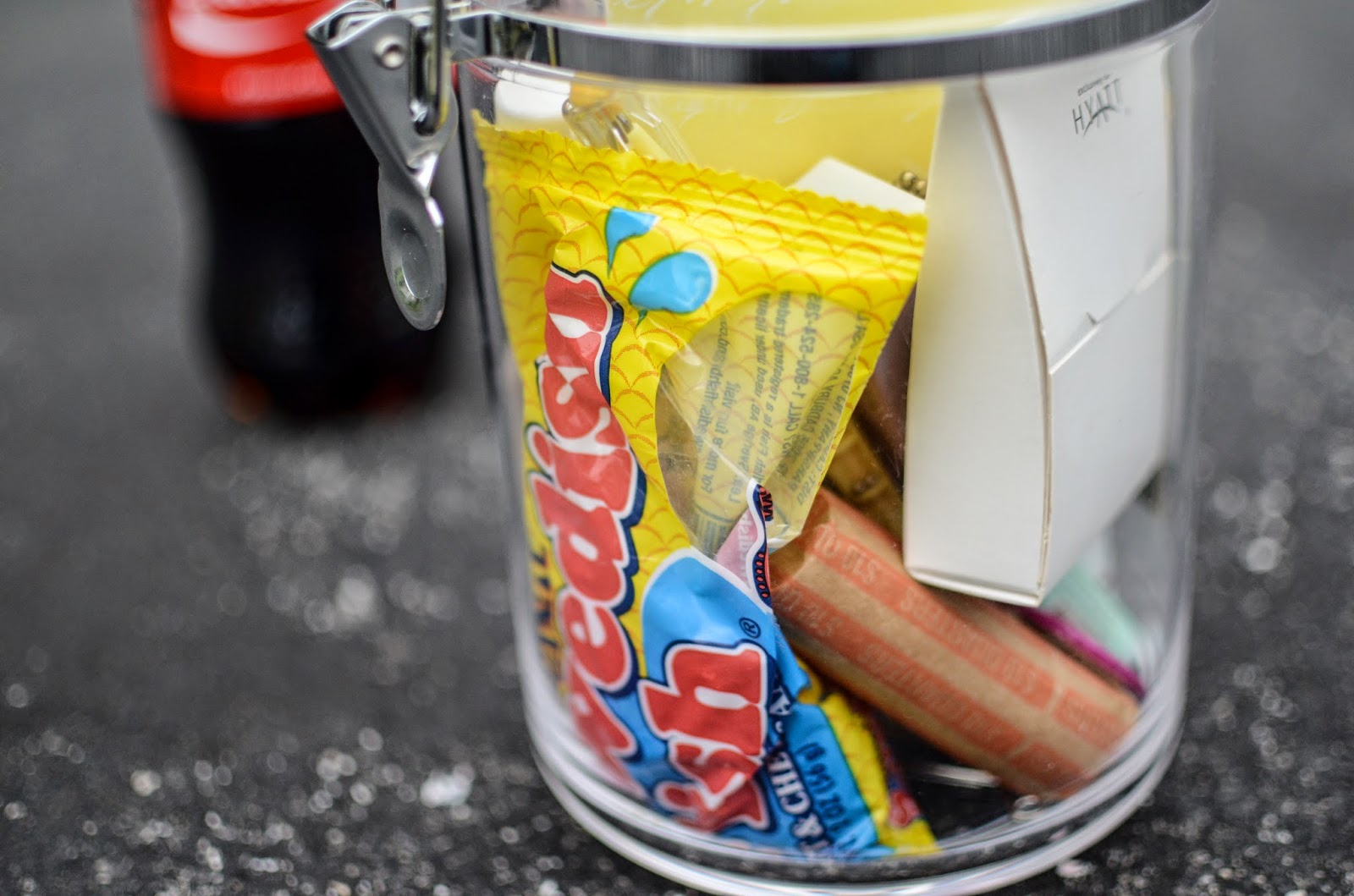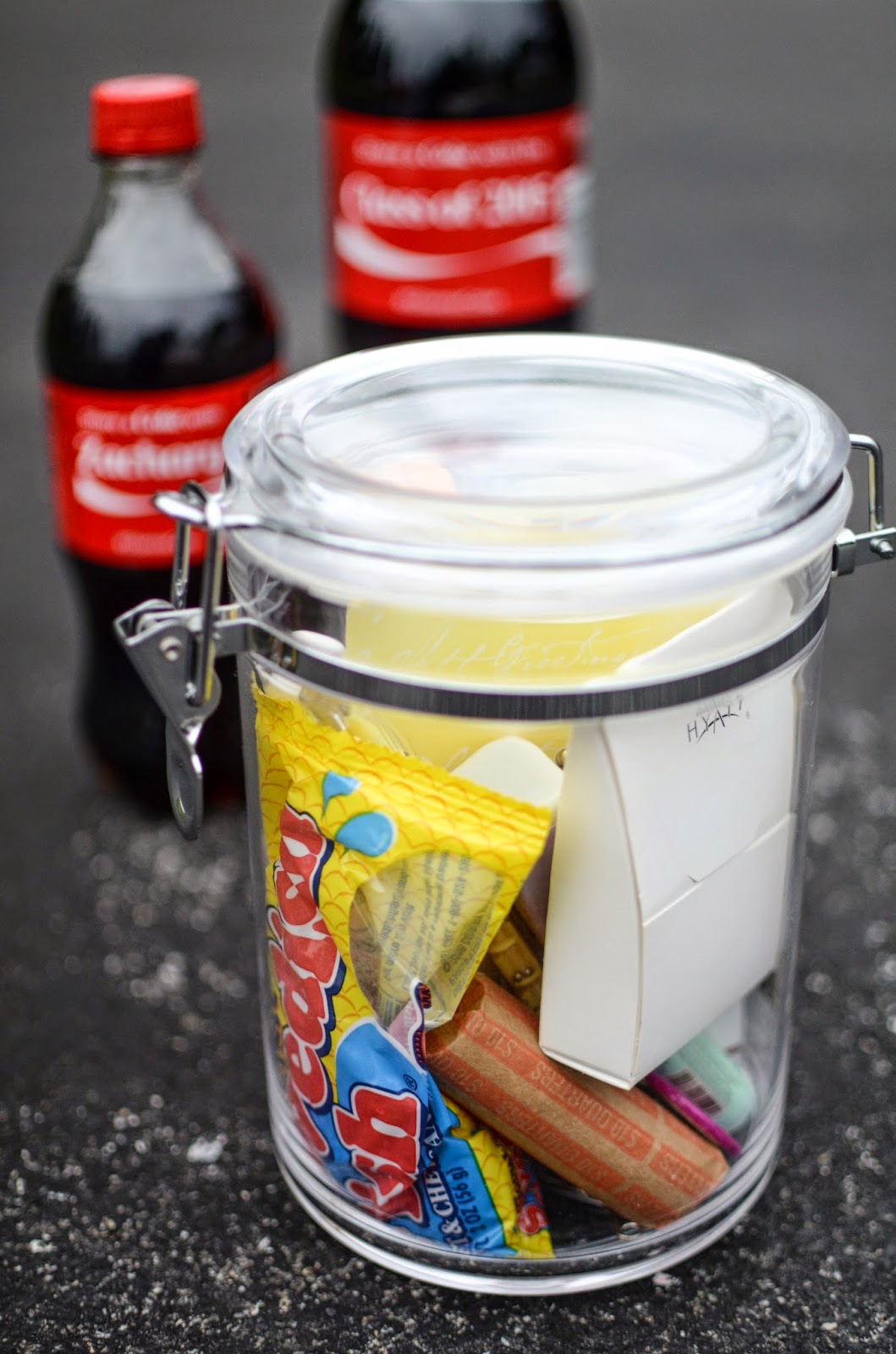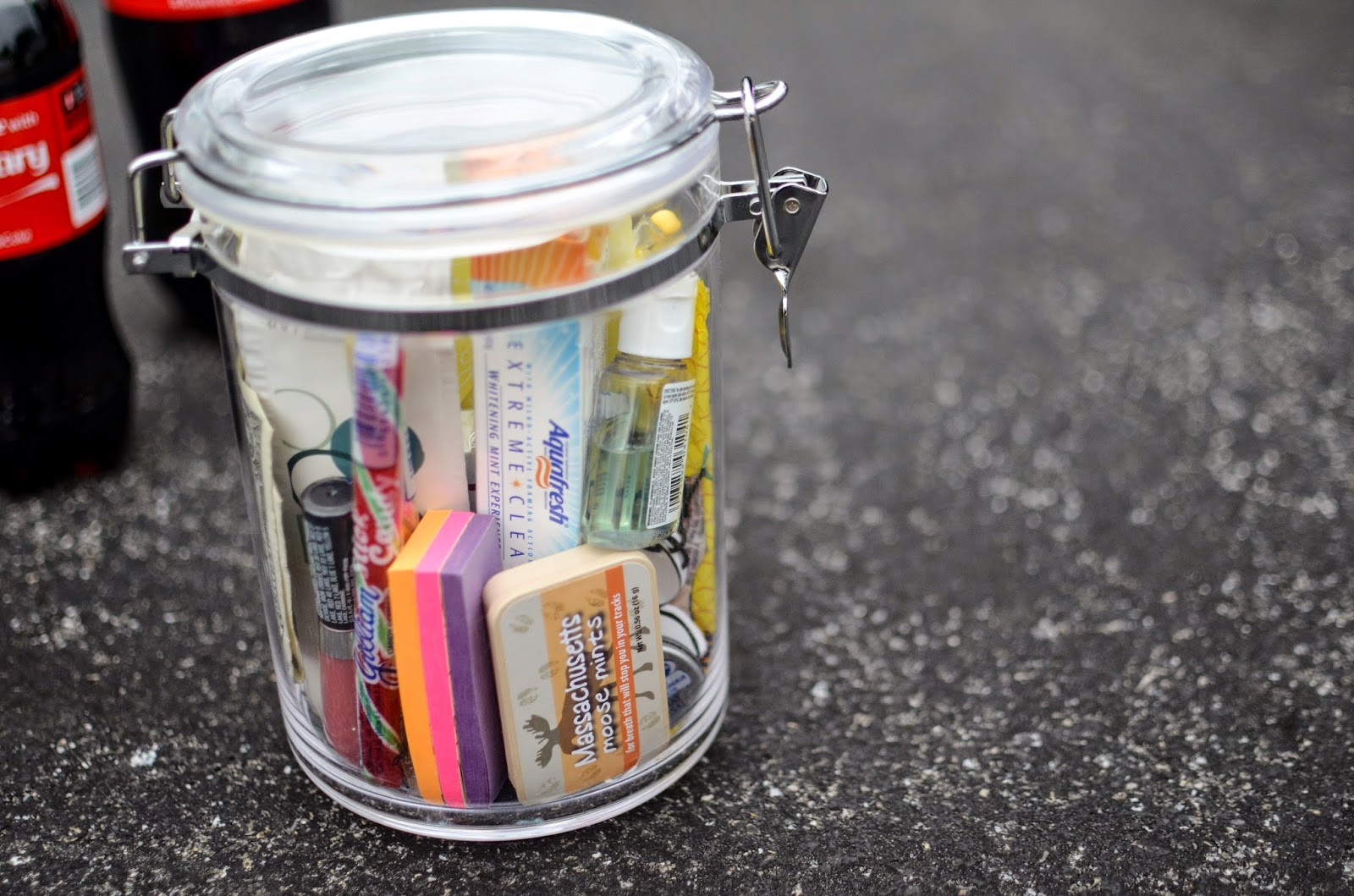 It's super easy to find all that you need for a College Survival Kit at Wal-Mart, and while you're there, be sure to check out their great displays which make is easy to find
the names you're looking for
! Coke has
tons
of names out this year, and Wal-Mart's wide selection and organized displays make it even easier to find what you're looking for. The personalized 20-oz bottles are great for anyone and the more generic bottles like "Class of 2015" are fun for the grad in your life (or any other
summer fun
you have planned)!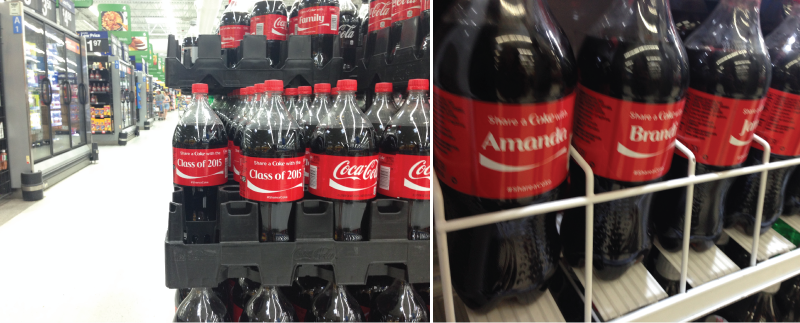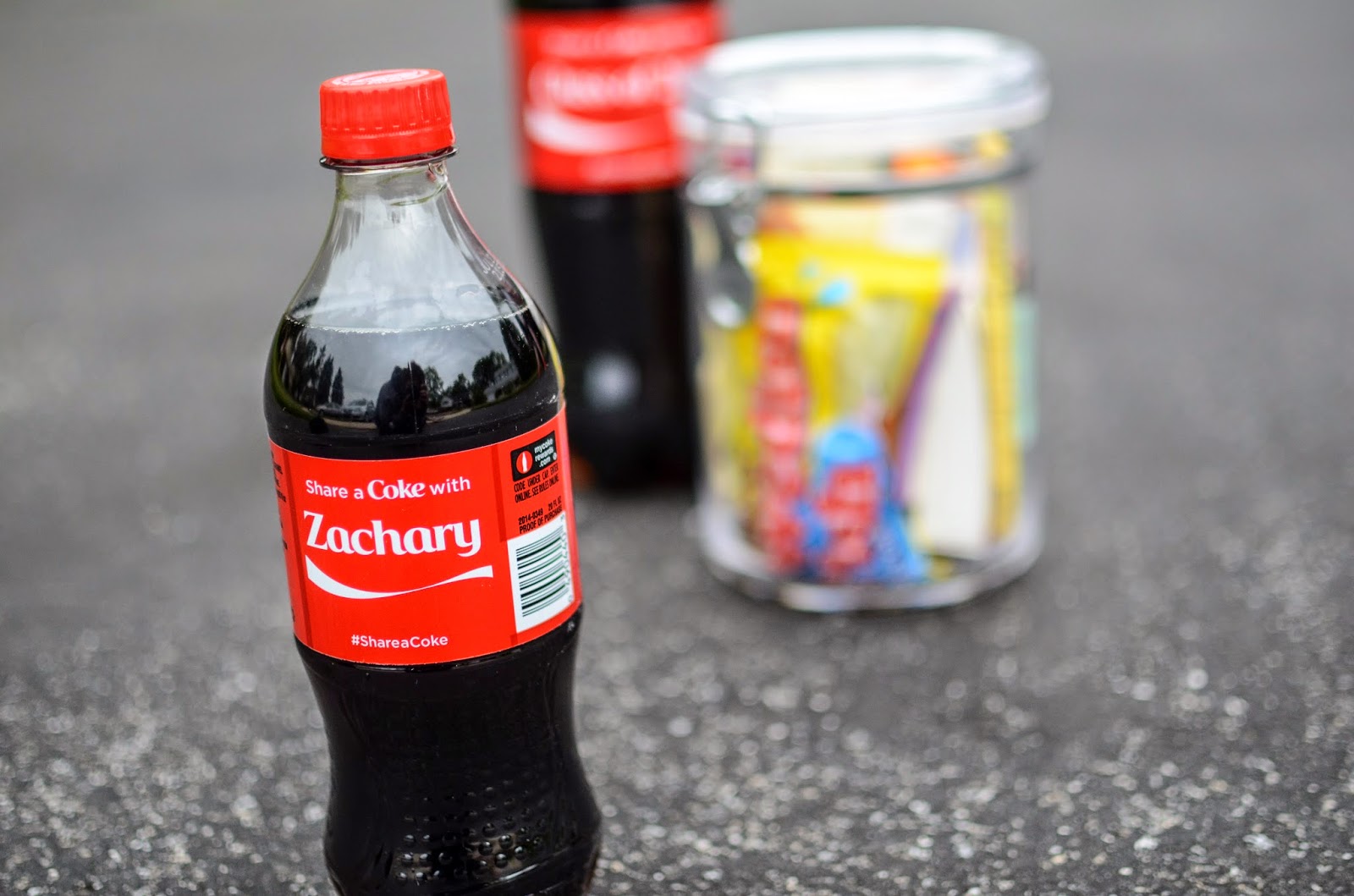 WHAT ARE YOU LOOKING FORWARD TO THIS SUMMER? WHO WOULD YOU SHARE A COKE WITH?