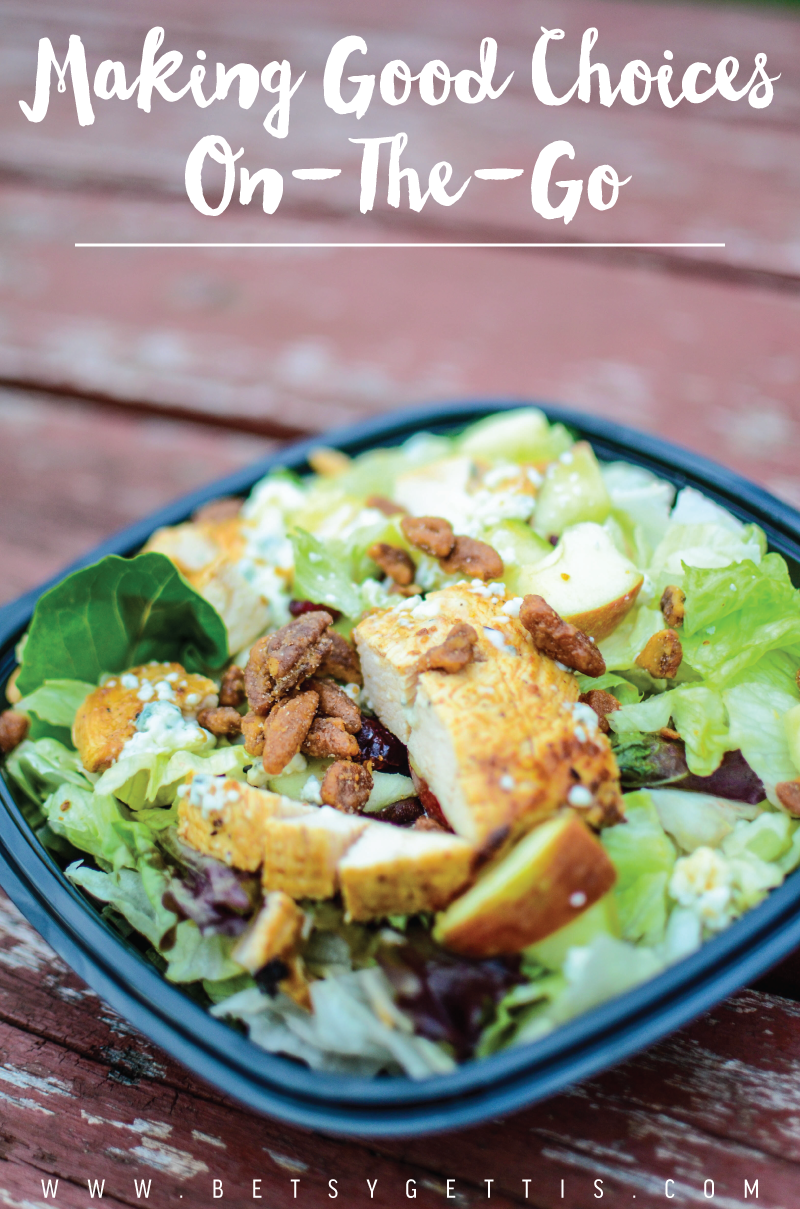 I completed my first
Whole30
back in February and learned a lot about my body and my relationship with food. Since then, I have to admit that I've fallen off the bandwagon a little bit and added a lot of food back in that I had cut out during that month, and I was feeling pretty terrible about it. I hadn't gained weight back (in fact, I've even lost a few more pounds), but I was just feeling bleh, so I decided a few days ago to start sticking to a Whole30/Paleo diet (or, at the very least, cutting out grains and dairy). I can honestly say that I feel
so
much better already, but it isn't easy!
One of the biggest challenges for me when it comes to eating healthy is finding things I can grab on the go. Besides blogging (which could easily be a full-time job), I also have a almost-full-time job, am planning a wedding, and like to work-out at my gym, which is just minutes from work. I'm constantly grabbing food on-the-go, partially because I'm terrible at planning ahead and also because I'm pretty indecisive.
I often leave the house between 8 & 9am and don't return home until close to 8pm. For example, yesterday, I left home at 8:30am, went on a field trip with my preschool class that I teach, swung back by home to pick up my gym clothes that I forgot, ran a few errands, picked up a salad for lunch, went into the office, spent two hours volunteering with a church event, spent another hour in the office, grabbed dinner, went to the gym, and finally made it back home at 8:45pm, where I got out the computer and did some work. I like being busy, but it has it's challenges, especially when you're striving to eat well!
So, to combat that challenge, I've found a few great options to keep in my back pocket as my go-to's for those days (like yesterday), when I don't have a ton of time to prepare something at home. One of those options that I recently discovered are
Wendy's Core Salads
.
The salads come in three different recipes: BBQ Chicken (which is loaded with fire-roasted sweet corn, freshly diced tomatoes, Applewood Smoked bacon, and grilled chicken atop a bed of spring mix and drizzled with BBQ sauce and BBQ Ranch Dressing), Apple Pecan Chicken (topped with grilled chicken, red and green apples, roasted pecans, cranberries, and blue cheese crumbles and drizzled with pomegranate vinaigrette), and Asian Cashew Chicken (a twist on your typical Asian salad with ingredients like fire-roasted edamame, fresh red peppers and cucumbers, spicy roasted cashews, grilled chicken, and topped with Asian chili vinaigrette).
My personal favorite, the Apple Pecan Chicken Salad, is a great choice for someone who's trying to load her plate with tons of greens, lean protein, good fats from nuts, and just a little bit of fruit! And I love how quickly I can pick it up...it's "fast food" at it's finest. Plus,
Wendy's
is committed to making their salads fresh, so all of the veggies are chopped fresh daily and the chicken is grilled up when you order your salad. (Trust me....check out Wendy's
Romaine Lettuce Journey
video to see how Wendy's preps their salads!)
I love knowing that I have options that won't derail my way of eating that I can grab on the go. And even better for me, the Wendy's nearest my work is just minutes away from a park on the banks of a river. So, when I have a few moments to spare, I'm able to enjoy my salad and nature at the same time. And with the awesome weather that showed up in PA this week, it was the perfect time to have a little picnic on my own....if only for a moment!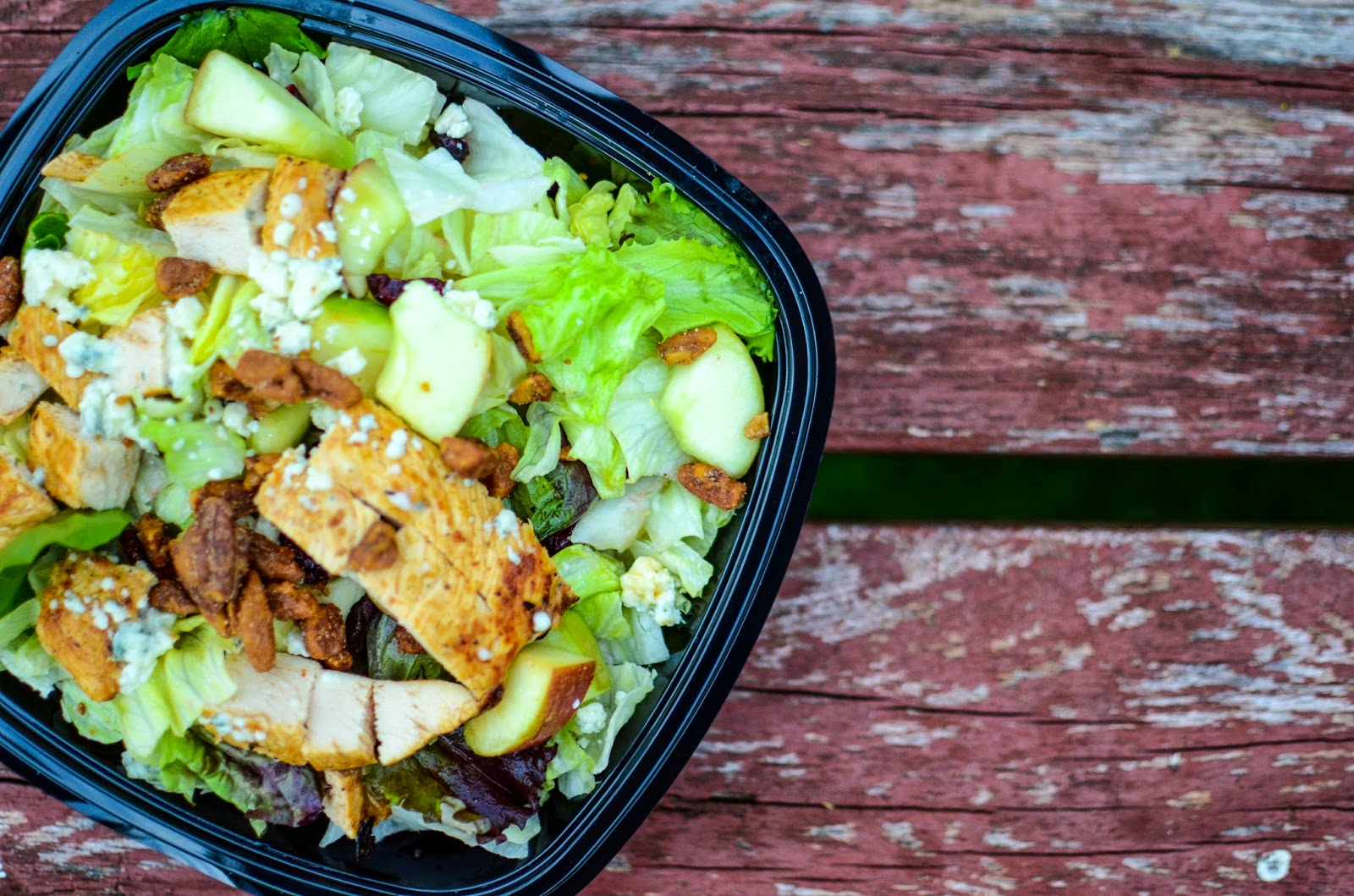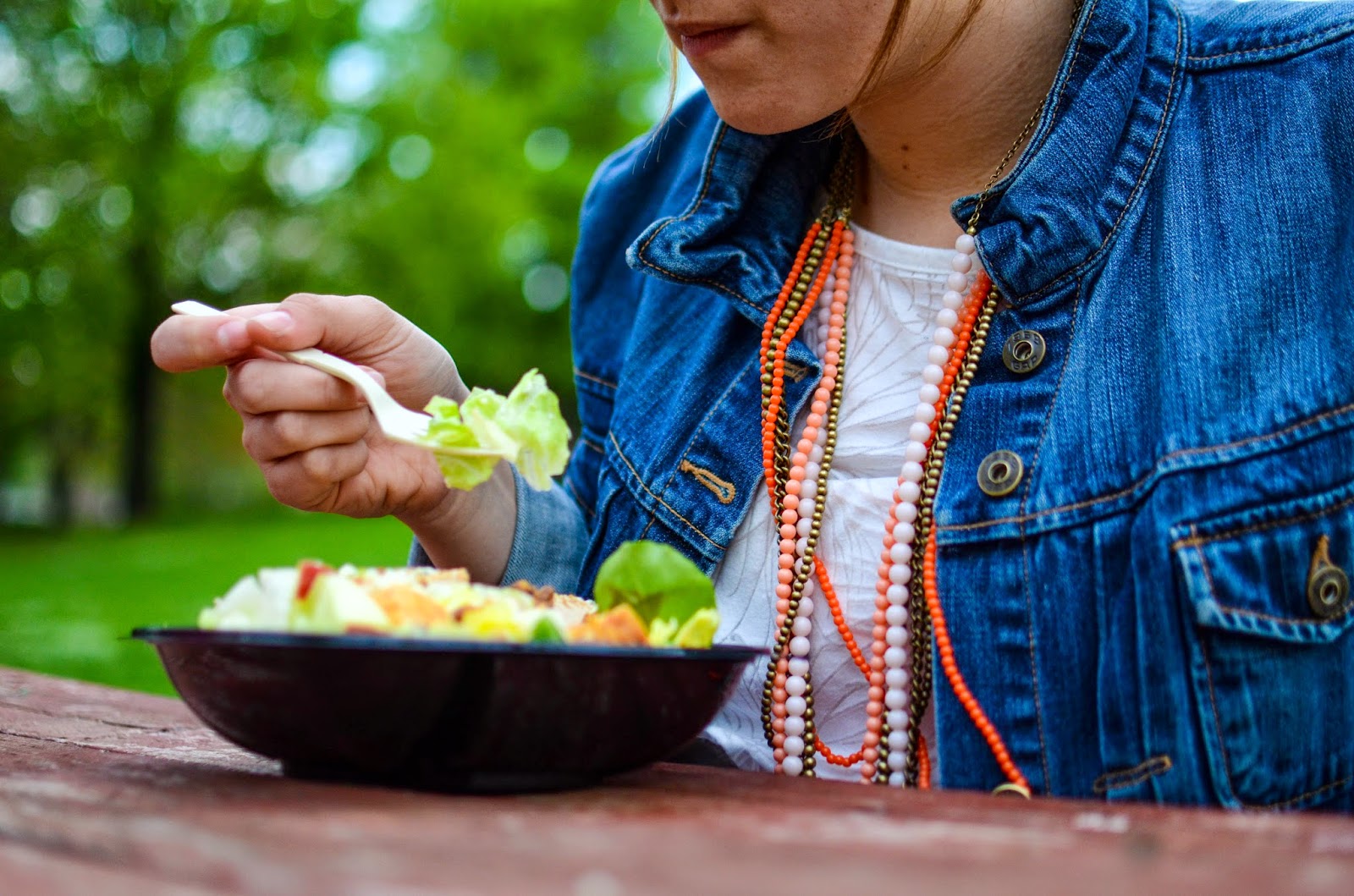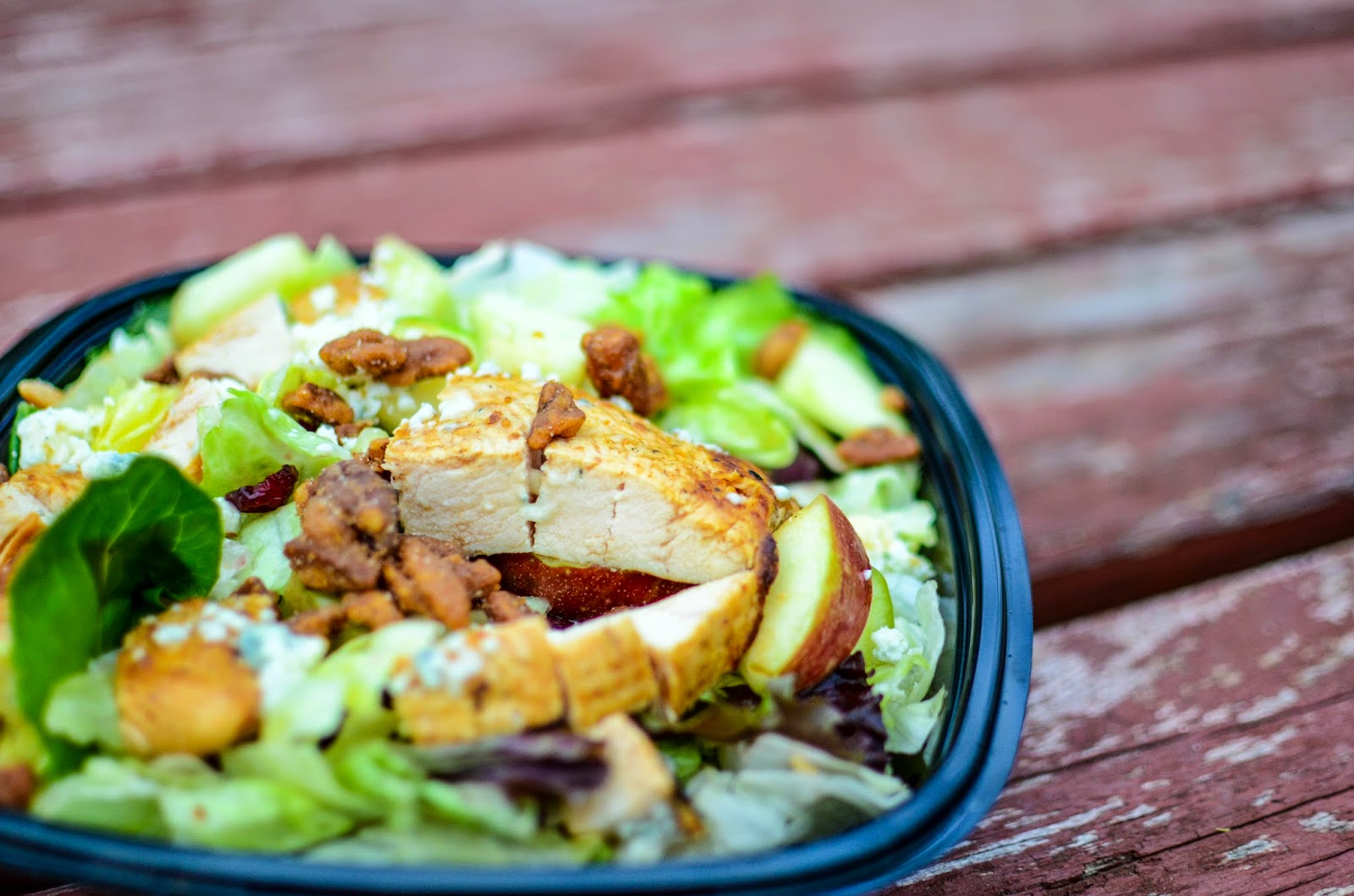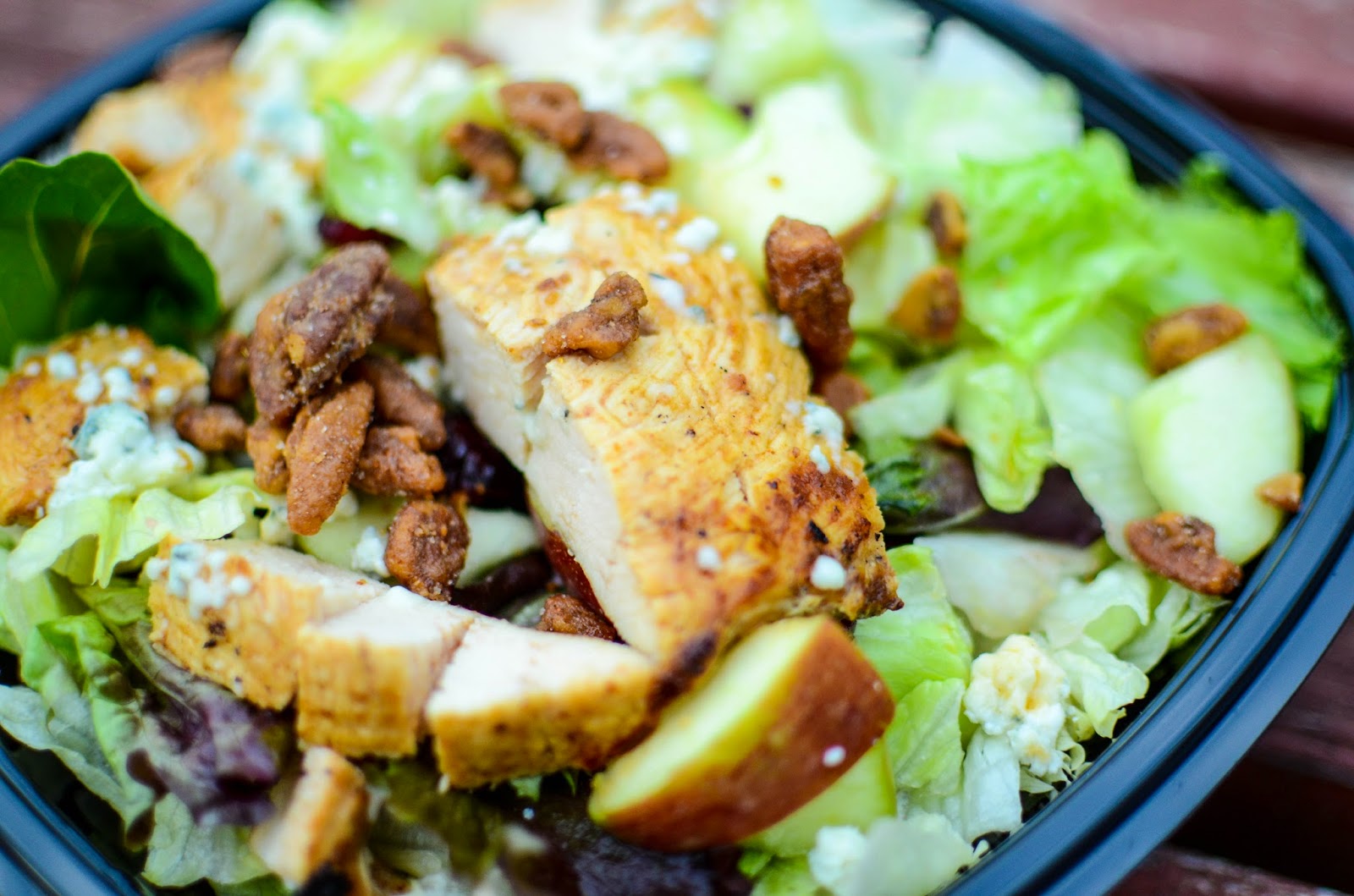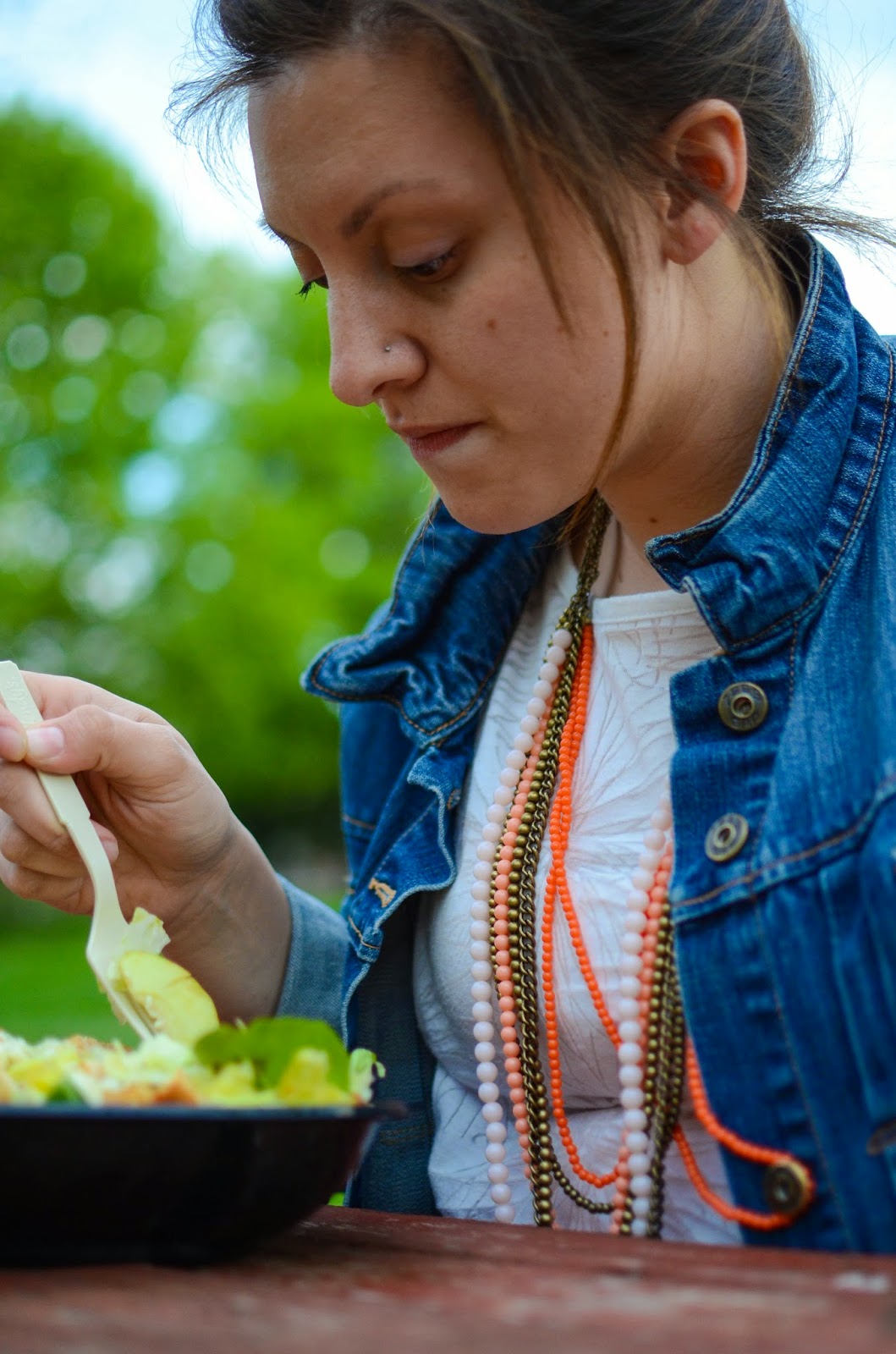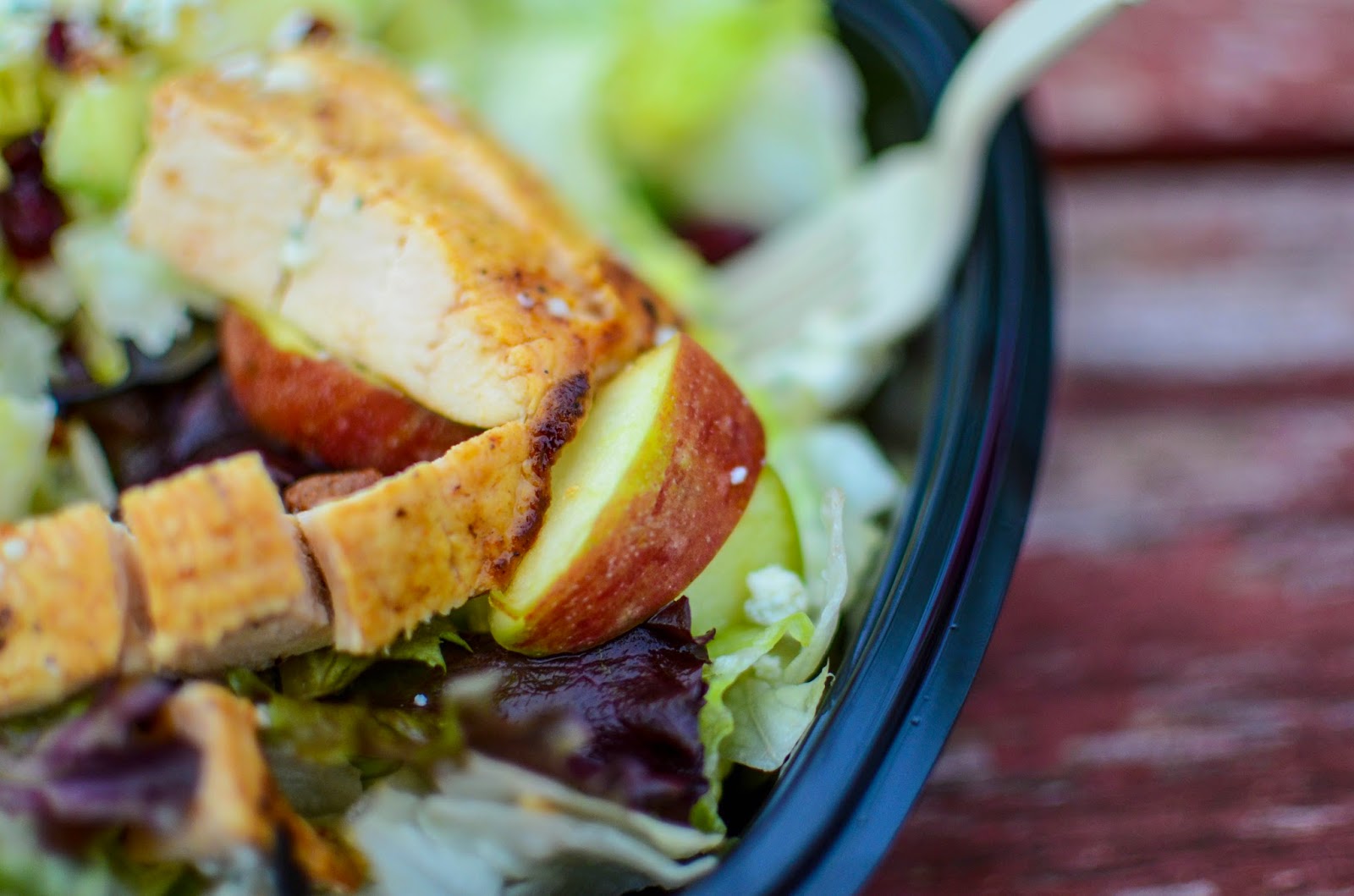 Here are a few tips for eating healthy on-the-go:
+ Keep a go-to snack in your bag.
Whether it's a piece of fruit or a bar, keep something with you that you know you can snack on for the moments when you don't have a good option.
+ Reinvent the menu!
Don't forget that you can ditch the bun or alter things that are on the menu. Not eating dairy? Ask them to hold the cheese! Staying away from bread? Then get your sandwich wrapped in lettuce. Use it as an opportunity to be creative with your meal.
+ Know your ingredients & your nutrition info.
So many restaurants today make their ingredients and nutrition info readily available. Pay attention to that and use that info to help you make the best choices!
+ When in doubt, lean protein and veggies!
This is almost
always
a good choice! Fill your plate with veggies and then add about a palm-sized amount of lean protein like grilled chicken. Add some good fats (like the ones found in nuts and seeds) and you have a great, well-rounded, meal!
+ Take your time.
This is advice I seriously need to take myself because too often, I eat in my car! Even though you're busy, remember to take your time and enjoy your food. Not only does slowing down a bit while you eat help you to take a breath and savor your meal, but it will also help you tune into what your body is saying to you (specifically "I'm full!").
WHAT ARE YOUR GO-TO MEALS WHEN YOU'RE ON THE GO AND EATING OUT?
I was selected for this opportunity as a member of Clever Girls and the content and opinions expressed here are all my own.